What can Mets do for encore in 2016?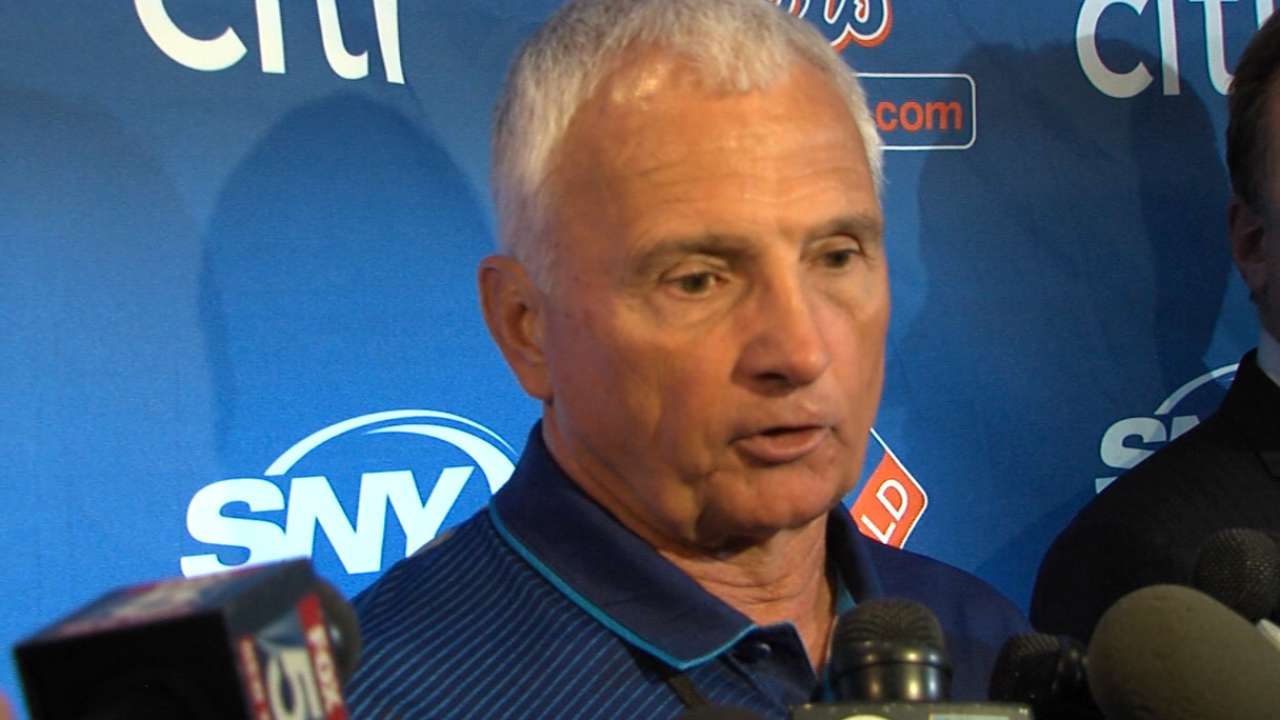 NEW YORK -- As much as Mets fans would love to linger on the team's storybook 2015, the year is at an end. It was an eventful season that redefined the franchise, setting the team up for the future.
Now all focus shifts to the encore. With a small army of acquisitions on board, from Neil Walker to Asdrubal Cabrera to familiar faces Bartolo Colon and Jerry Blevins, the Mets have the tools in place to improve. But like so much else in baseball, that's far from guaranteed.
• World Series return capped Mets' magical 2015
With that in mind, here are five burning questions for the Mets heading into 2016:
1. How will David Wright cope with spinal stenosis?
The Mets received a preview of this in August and September, when Wright managed to stay mostly productive while starting roughly three out of every four team games. In the postseason, Wright appeared in every game, though built-in off-days helped him rest.
The truth is, no one knows quite how much Wright will be able to play in 2016, in what will be his first full season since being diagnosed with a career-threatening narrowing of his spinal column. Though Wright says he'd like to be an everyday player, there's little doubt the Mets will give him regular off-days in an attempt to keep him healthy. Remember, there are still five years and $87 million left on Wright's eight-year contract, giving New York plenty of incentive to keep him on the field.
From there, it's a matter of how productive Wright can still be at age 33. He hit .289 with five home runs in the regular season, the bulk of that work coming after his diagnosis. But Wright fell flat in the playoffs, mustering just a .185 average and a .313 on-base percentage over the three rounds. One of the franchise's best players enters 2016 with an awful lot to prove.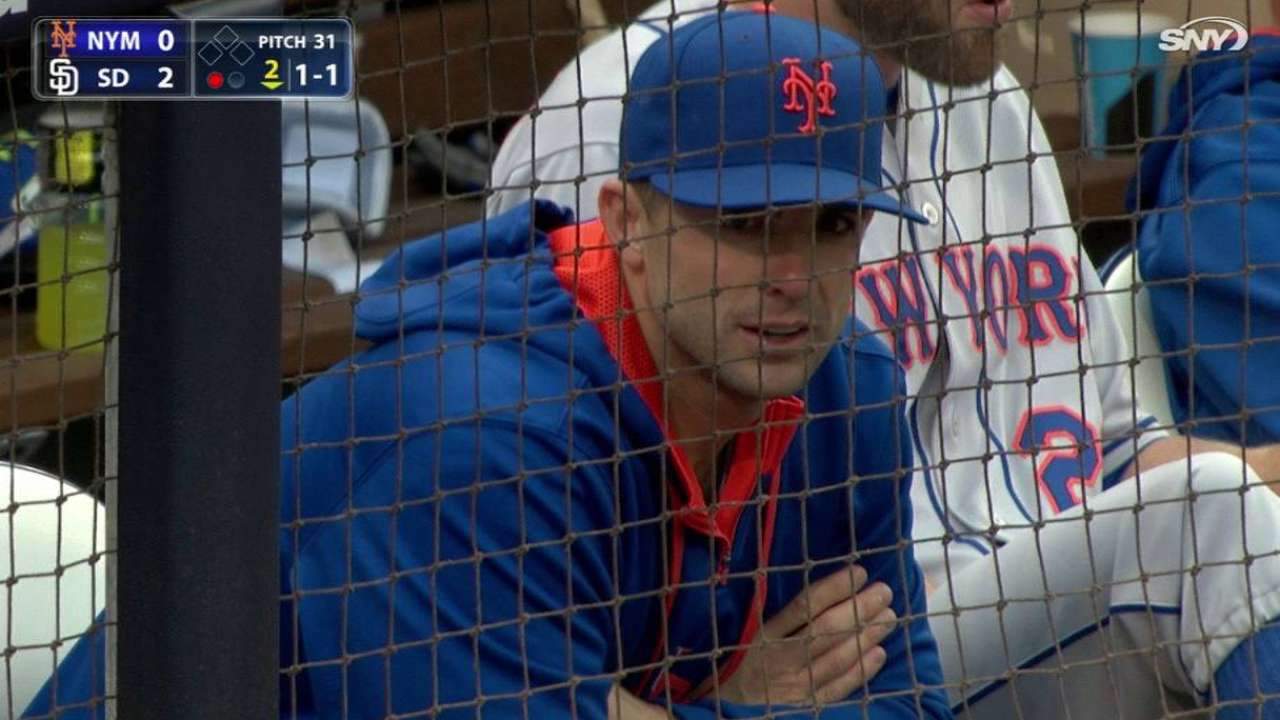 2. Where's the offense?
Reaching the World Series might not have been possible without otherworldly runs in August and September from Yoenis Cespedes, and in October from Daniel Murphy. Though plenty of others stepped up as well, those two carried the Mets' offense for long stretches at a time.
Now both are lost to free agency and won't be coming back. So the Mets must figure out how to replace their production.
There's hope that new starting middle infielders Walker and Cabrera will help, and on paper, that pair should. But the Mets also need healthy seasons from Wright and catcher Travis d'Arnaud, as well as continued improvement from left fielder Michael Conforto. Those three, more than anyone, have a chance to be significantly better in 2016 than they were last summer.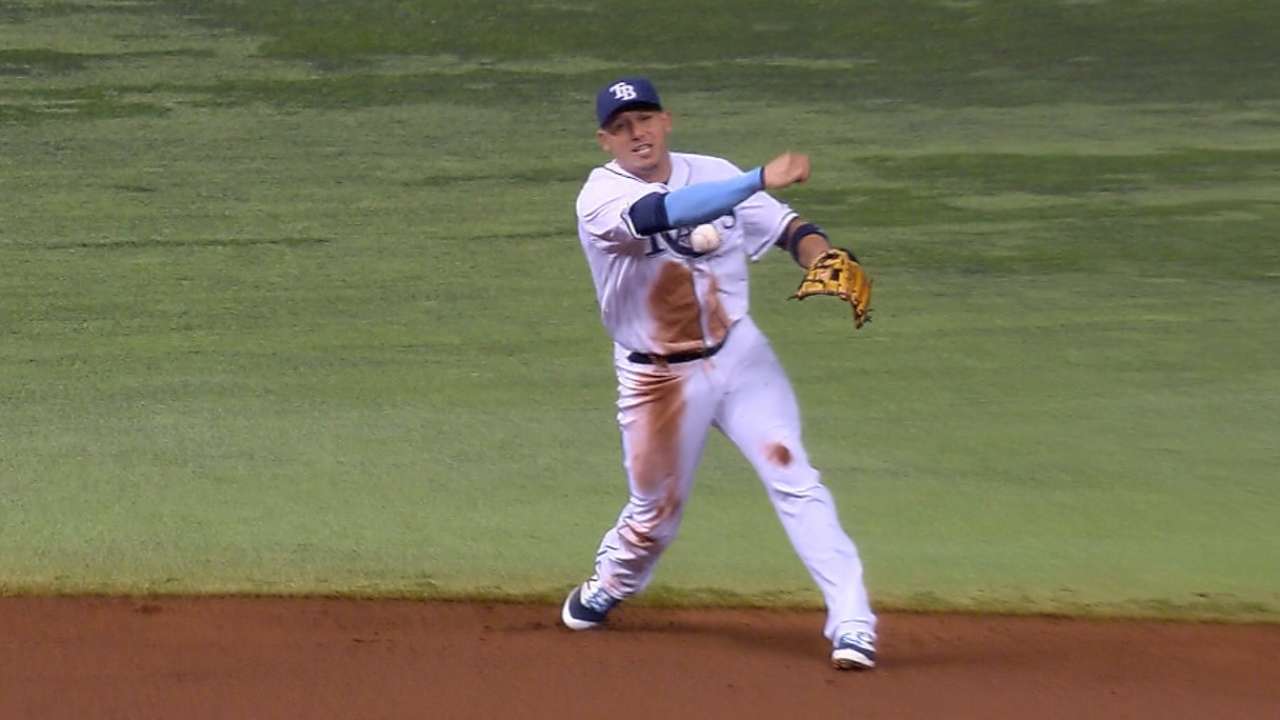 Yet until Wright and d'Arnaud prove they can indeed stay healthy, questions will abound. If injuries strike and Curtis Granderson slides back to earth at age 35, the Mets could once again find themselves where they were last July -- sitting near the bottom of the league in many offensive categories, hoping an acquisition can come save them. Only this time, Cespedes won't be waiting around the corner.
3. Is Conforto a star?
Consider this the most important element to question No. 2. Barely a year out of college, Conforto joined the Mets last summer at a time when the front office was wary of promoting him too soon. Once Conforto did little but produce over the first few weeks of his big league career, the club decided to keep him in the Majors all season. The former No. 10 overall Draft pick wound up hitting .270 with nine home runs in 56 games, but the Mets shielded Conforto from left-handed pitching, and despite three homers, he struggled to reach base in postseason play.
Now, the Mets will be counting on Conforto, still less than two years out of college, from Opening Day forward. There will be no more regular off-days against lefties, unless Conforto proves he cannot handle them. And so the question becomes whether he will continue developing into a star offensive performer, or settle in as an above-average regular.
There's no shame in the latter. But the Mets, who have only drafted and developed two All-Star position players this century, very much need him to be the former.
4. Can all that young pitching stay healthy?
The Mets' trump card remains their young pitching, specifically Matt Harvey, Jacob deGrom, Noah Syndergaard and Steven Matz. As long as those four are healthy, the team should remain plenty competitive.
That, however, is no given, considering how fragile pitching can be. No club makes it through a full season with just five starters, which is why the Mets have stockpiled depth -- Colon, Logan Verrett, Sean Gilmartin, Rafael Montero and others -- behind their top four pitchers. The Mets can take some solace in the fact that of their four young aces, all but Syndergaard has already undergone Tommy John surgery, putting their rotation at less risk than most of a crippling elbow injury. But in addition to Syndergaard battling that specter, Matz's medical history keeps growing while deGrom has experienced his share of shoulder woes in the past.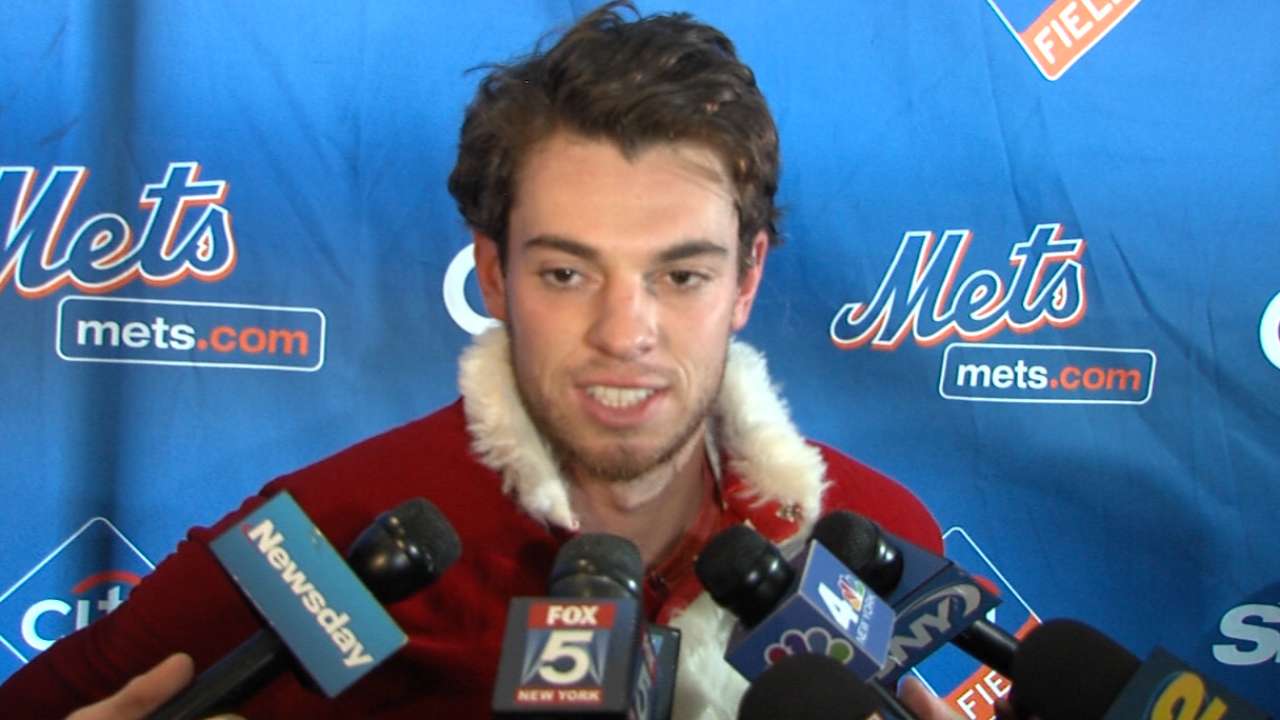 Then there's the fact that deGrom, Harvey and Syndergaard all eclipsed their previous career-high innings totals last season, the latter two by significant margins. For now, consider it nothing more than a risk factor. But the Mets will be crossing their fingers all summer that none of their most prized possessions break.
5. Is another World Series run realistic?
A perfect storm blew the Mets into the Fall Classic, from Cespedes' run to Syndergaard's breakout to Murphy's October and so much else. On paper, the Mets are a better team heading into 2016 than they were one year prior. But they're not necessarily a better club than they were in the second half of last season, when Cespedes, Murphy, Granderson, Syndergaard, Harvey and deGrom were all clicking.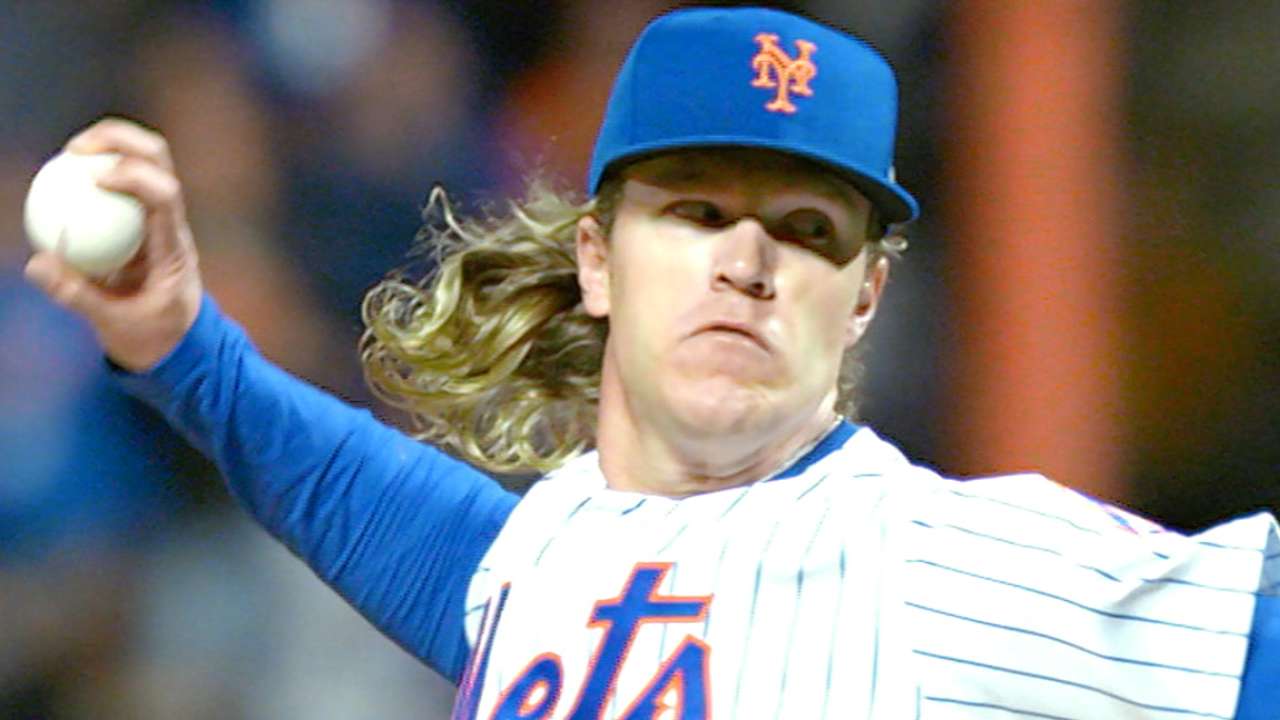 There is room for improvement here. There is also room for regression, but the Mets feel as long as they have their young core of pitching intact, they'll be strong. Just how strong remains to be seen in what will be the Mets' most anticipated summer in years.
Anthony DiComo is a reporter for MLB.com. Follow him on Twitter @AnthonyDiComo and Facebook, and listen to his podcast. This story was not subject to the approval of Major League Baseball or its clubs.