World Series return capped Mets' magical 2015
Midseason moves, such as Cespedes trade, helped vault New York to first Fall Classic since '00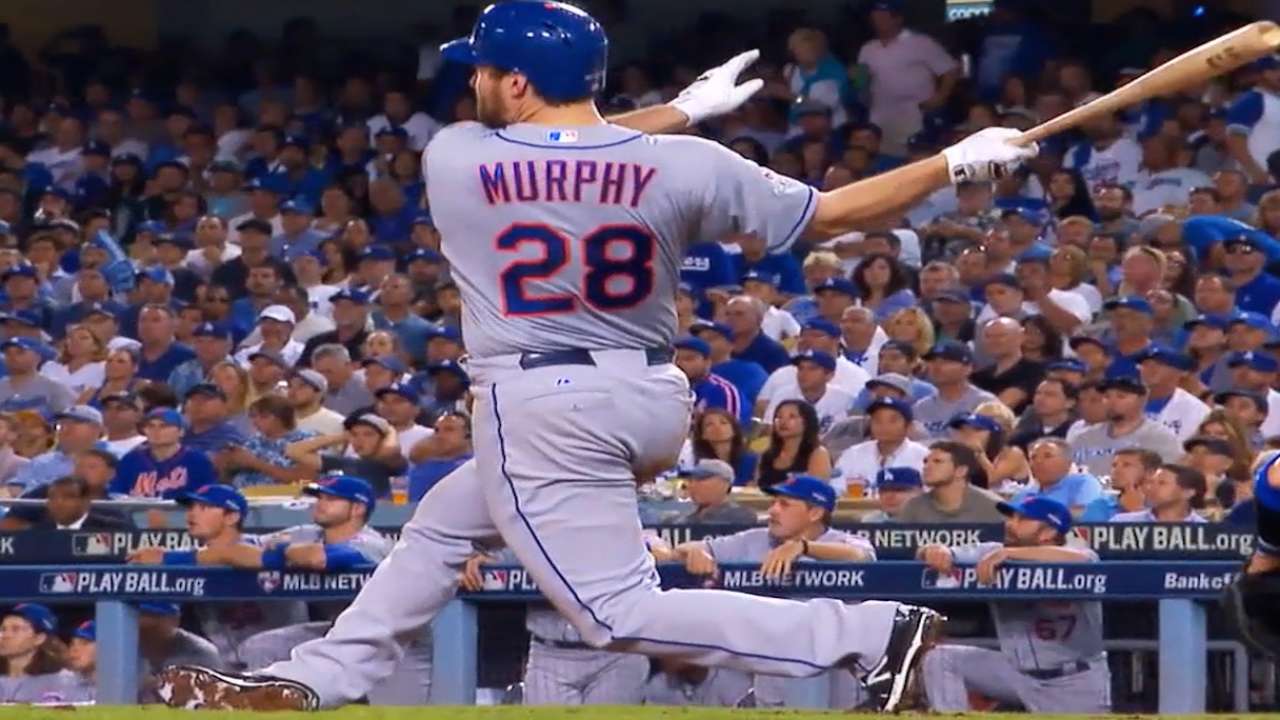 NEW YORK -- For years, the Mets pointed to some indeterminate future date when asked about restoring the sheen on their flagging franchise. They waited for bloated contracts to expire. They waited for Matt Harvey to heal. They waited for young players to develop and the vision of Sandy Alderson's front office to take shape.
Finally, everything gelled for the Mets in 2015, culminating in their first World Series appearance in 15 years. And while things didn't end quite as the team hoped, the season was filled with the type of results Mets fans have desired for so long.
To be clear, this was not a linear path for a club that didn't appear headed for a late October run as late in the calendar as the end of July. But a series of key trades reinvigorated the Mets, who rode them all the way to their first postseason berth since 2006 -- and onward and upward from there.
With 2016 on the horizon, here's a look back at the five most impactful moments of the '15 season:
1. A scare for the captain
This was supposed to be the year that 32-year-old David Wright stayed healthy, with a newfound commitment to fitness -- celebrity trainer Mike Barwis choreographed a workout program for Wright and many others over the winter -- and healthy eating. But Wright strained his hamstring just eight games into the season, then found out while he was on the disabled list that he was suffering from a career-threatening back condition called spinal stenosis.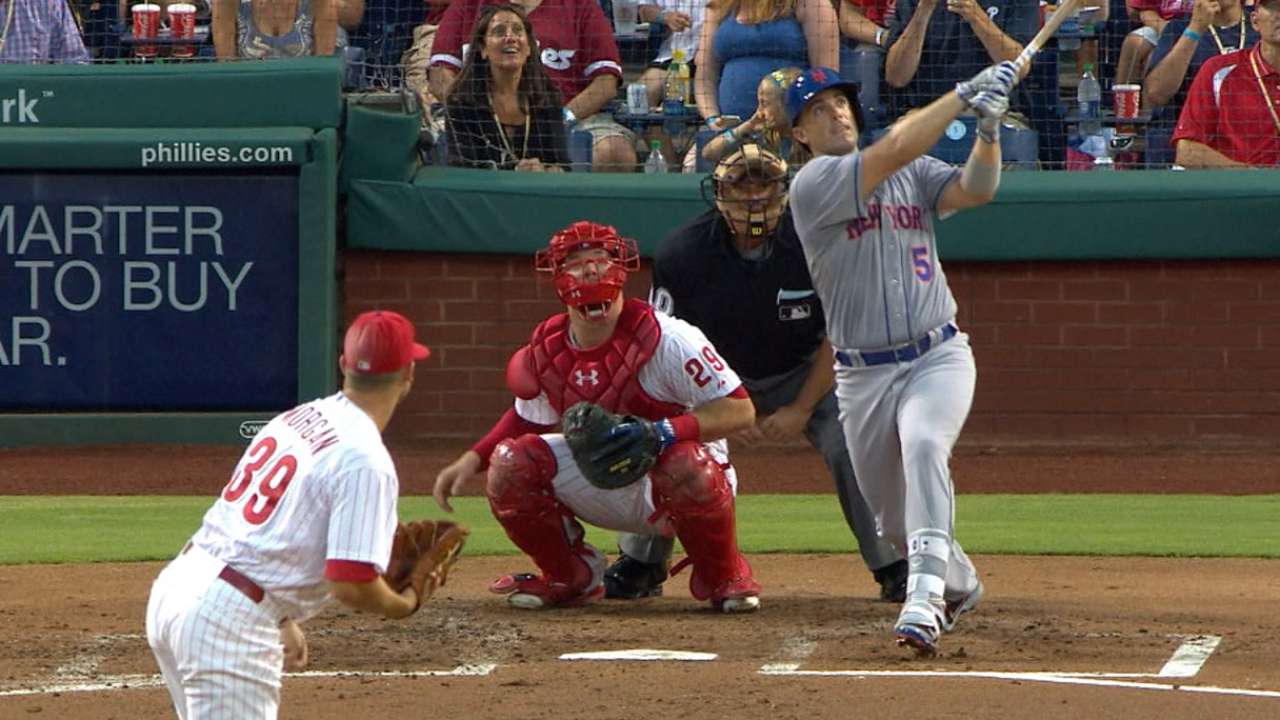 It took months of rest, physical therapy and rehab, but Wright ultimately made his return in late August, homering on his first swing back from the disabled list. He wound up hitting .289 with five homers on the season, giving the Mets -- despite their captain's October slump -- hope that Wright can again be a significant factor in 2016.
2. Dark Knight drama
Port St. Lucie, Fla., was abuzz all spring with talk of Harvey, who looked brilliant in his return from Tommy John surgery -- upper-90s fastballs, sharp curveballs, that sort of thing. And for most of the season, Harvey was brilliant, finishing 13-8 with a 2.71 ERA to look an awful lot like the Harvey of old.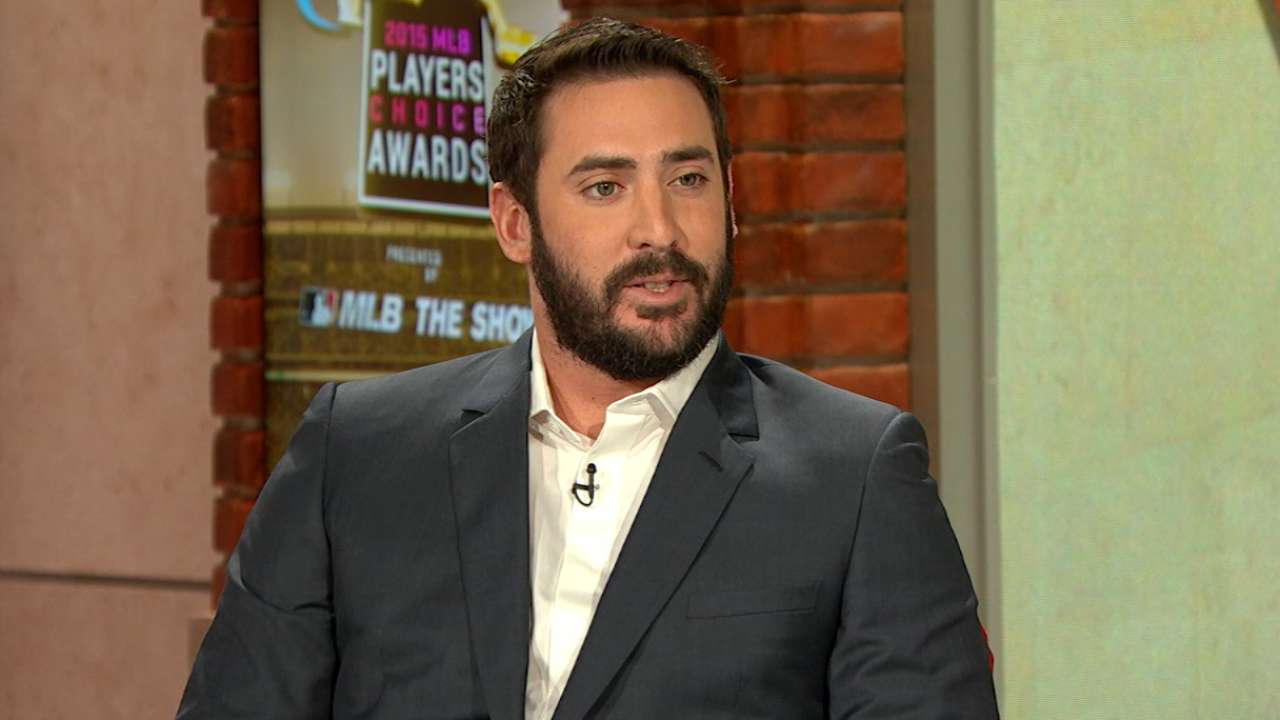 But tensions arose early in September, when agent Scott Boras began talking openly about his desire for the Mets to shut Harvey down after 180 innings. The ace added fuel to the fire by refusing to commit to any postseason appearances, prompting the Mets to work furiously at a compromise. Eventually, Harvey approached Terry Collins to tell his manager he wanted to pitch -- which he did in October to rave reviews. The capstone of Harvey's season was his eight-inning performance in Game 5 of the Fall Classic, though Collins' ill-fated decision to keep him in for multiple batters in the bottom of the ninth wound up sticking in the minds of Mets fans.
3. Yo puts on a show
In desperate need of a bat as they neared the July 31 non-waiver Trade Deadline, the Mets wound up targeting the Tigers' Yoenis Cespedes among a crowded field of candidates. They completed the deal with 13 minutes to spare, acquiring the outfielder for a pair of pitching prospects.
What happened next exceeded even New York's most optimistic expectations. Cespedes carried the Mets on his back for much of August and September, hitting 17 home runs during one 31-game stretch. With Cespedes as their cleanup hitter, the Mets twice swept the Nationals in key three-game series, vaulting past Washington in the standings to win the National League East in a landslide. Overall with the Mets, Cespedes hit .287 with those 17 home runs and 44 RBIs in 57 regular-season games, though injuries limited his production in the postseason.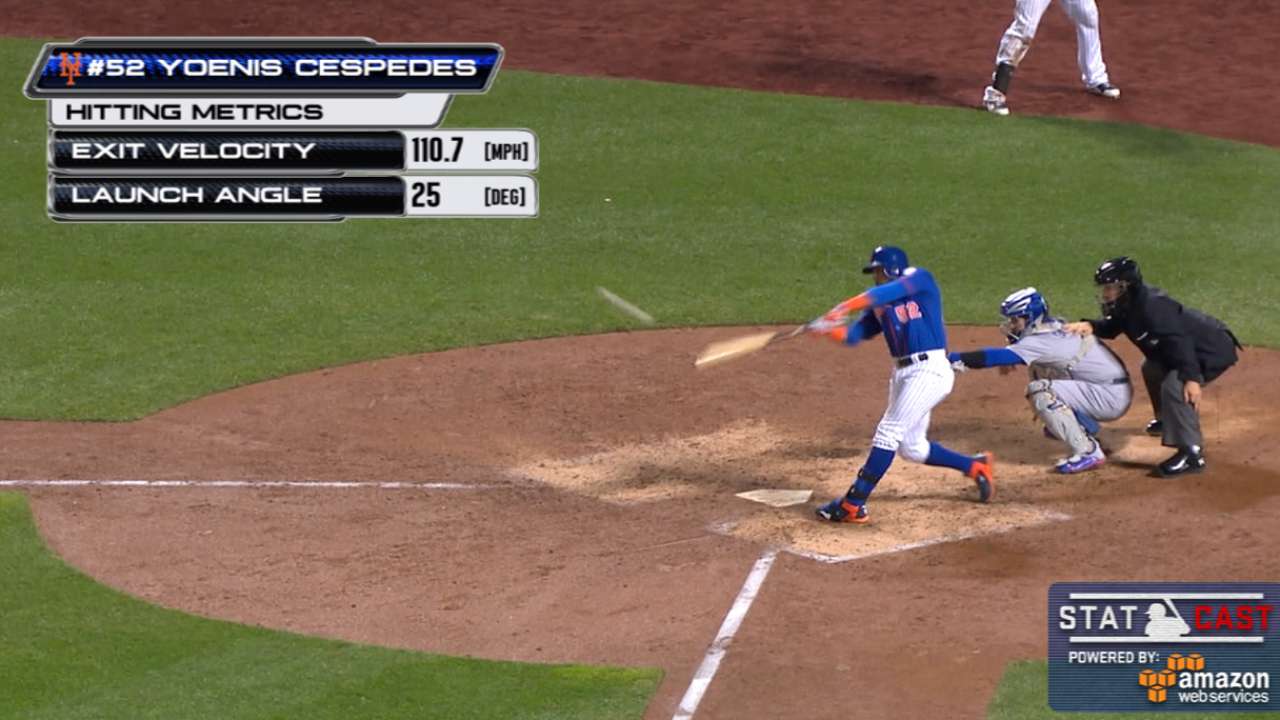 Nonetheless, the Mets' acquisition of Cespedes goes down as one of the most impactful Trade Deadline rentals in Major League history.
2. Tears to cheers
Cespedes, however, was not the Mets' first choice to improve their lineup. That was Brewers center fielder Carlos Gomez, whom the Mets agreed to acquire for Zack Wheeler and Wilmer Flores on July 29.
Word of the deal quickly leaked onto social media, and from there into the stands at Citi Field, where the Mets were playing a game that night. Believing he had entered his final minutes as a Met, Flores began weeping at shortstop, but the club never told him what was happening. That's because a medical issue scuttled the deal, keeping Flores and Wheeler right where they were, and sending the Mets scurrying to acquire somebody else -- Cespedes.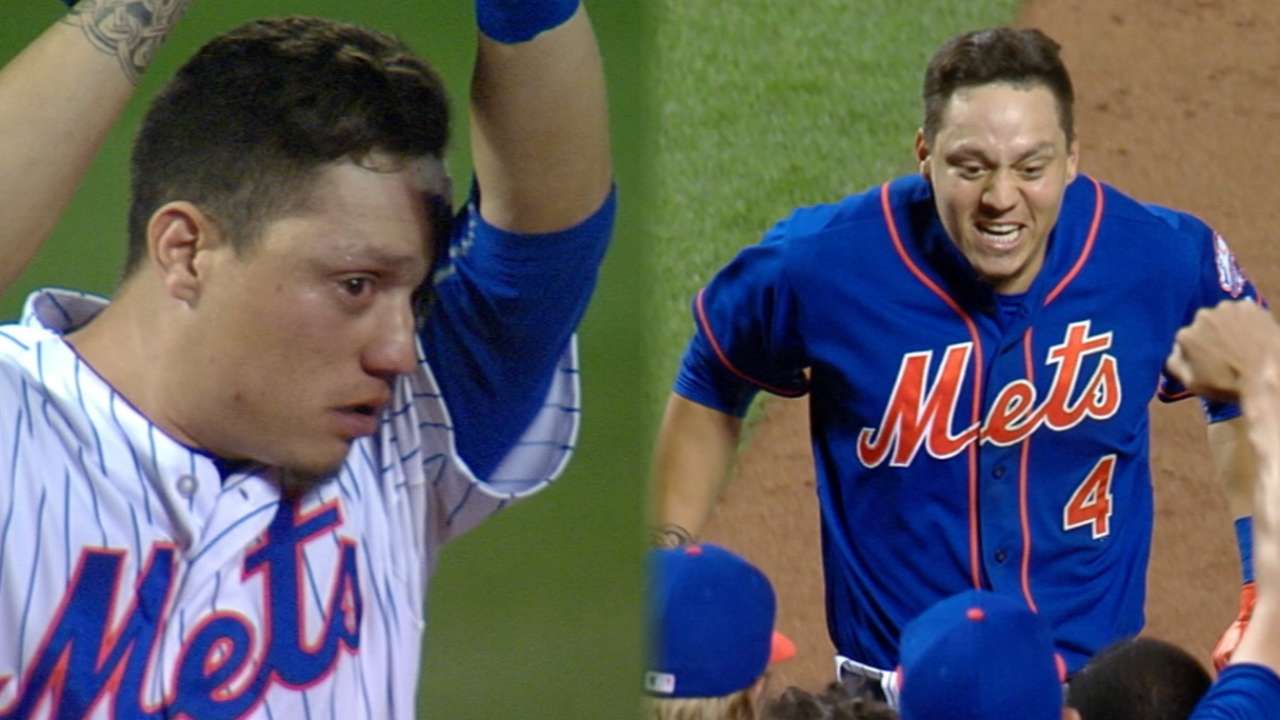 Two days later, and hours after the Cespedes deal, Flores hit a walk-off home run against the Nationals to complete his transformation into a darling of Flushing. Never particularly popular prior to that week, Flores began receiving standing ovations everywhere he went, whether at Citi Field, on the road, or on the streets of New York City.
1. November baseball in Flushing
Just make it to October, the thought process went, and with their stable of starting pitchers, the Mets could make some noise. So they did, knocking off the Dodgers and Cubs in succession to win their first NL pennant in 15 years.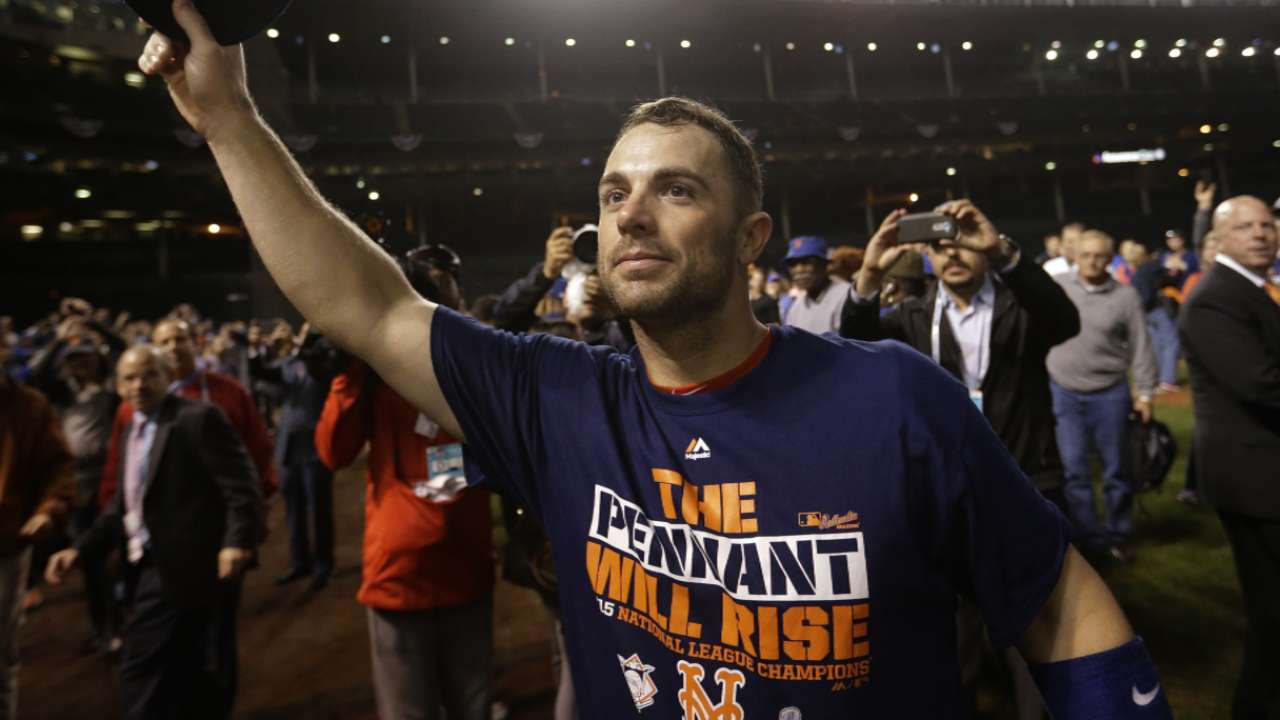 The pitching performed mostly as expected, with Harvey, Jacob deGrom and Noah Syndergaard in particular taking turns wowing opponents. Far more surprising were the hitting antics of second baseman Daniel Murphy, who delivered seven home runs in his first nine career postseason games to stamp his place in the franchise record books. But like many of his teammates, Murphy turned mortal in a five-game World Series against the Royals, committing key errors in Games 4 and 5 at Citi Field.
For a team and a fan base that had waited nine years simply to reach the postseason, the quick loss to the Royals stung. But in time, most were able to look back on the experience fondly, marveling at all the Mets accomplished in 2015.
Anthony DiComo is a reporter for MLB.com. Follow him on Twitter @AnthonyDiComo and Facebook, and listen to his podcast. This story was not subject to the approval of Major League Baseball or its clubs.