Rumor roundup: Stove stays hot in Chicago
Cubs reportedly taking offers on Soler; White Sox could be in on Yoenis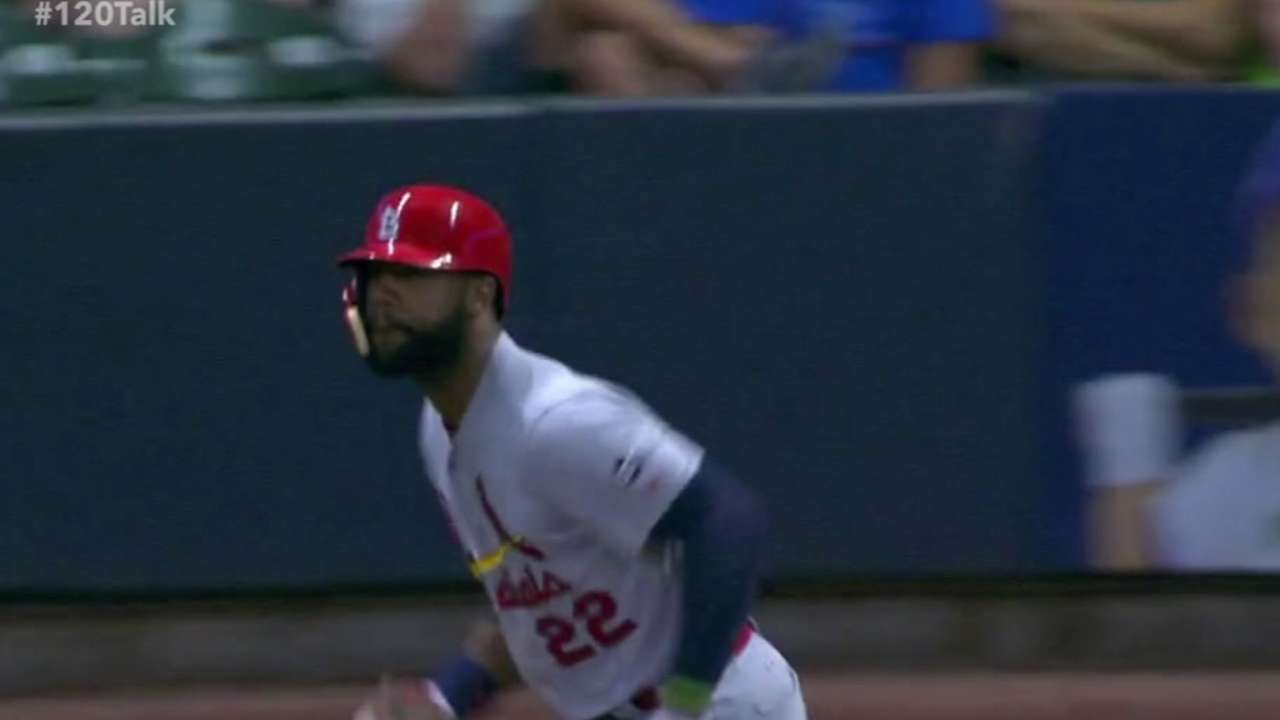 Heading into the final weekend before Christmas, it appears that the Chicago teams' busy offseason of moves may not be done yet.
CBSSports.com's Jon Heyman has reported that the Cubs are "still taking offers" on young outfielder Jorge Soler after landing utility man Ben Zobrist and Gold Glove Award-winning outfielder Jason Heyward already this offseason.
Heyman says the Cubs match up well for a trade with the Indians, who have starters Carlos Carrasco and Danny Salazar available.
South of Wrigley, White Sox GM Rick Hahn suggested that after landing All-Star third baseman Todd Frazier in a trade from the Reds, the Sox may not be done yet.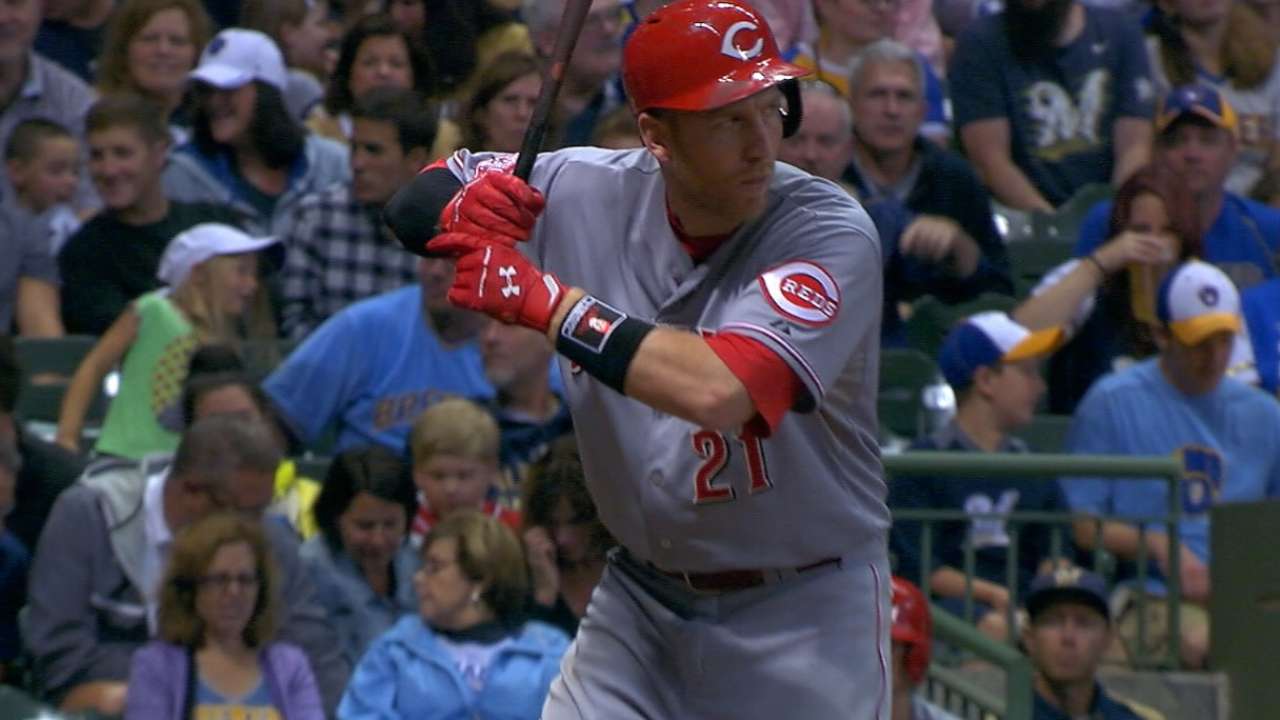 Heyman seems to believe a move could come in the outfield, where Yoenis Cespedes "would be an interesting fit."
Astros, Royals in mix for Gallardo
The Astros and Royals remain the two teams that are most aggressively pursuing free agent Yovani Gallardo, according to FOXSports.com's Jon Morosi.
Things have not heated up much lately, and Morosi reported that the Orioles do not have an offer to Gallardo, but there have been talks on both sides.
The Astros are also possible suitors, according to SB Nation's Chris Cotillo.
Tigers seeking corner outfielder
The Tigers have crossed plenty off their to-do list this winter, but Heyman said Detroit GM Al Avila may not be done yet.
"No team is more known for laying in the weeds, then striking late. Justin Upton -- and especially Yoenis Cespedes -- could make sense," Heyman wrote.
O's and Davis in 'staredown'
Heyman said the Orioles are still "engaged in a staredown" with slugger Chris Davis, but definitely need a power bat one way or another.
"In the meantime, they've looked at Carlos Gonzalez, Justin Upton and Pedro Alvarez, among others," Heyman wrote, adding they've also looked at Andre Ethier.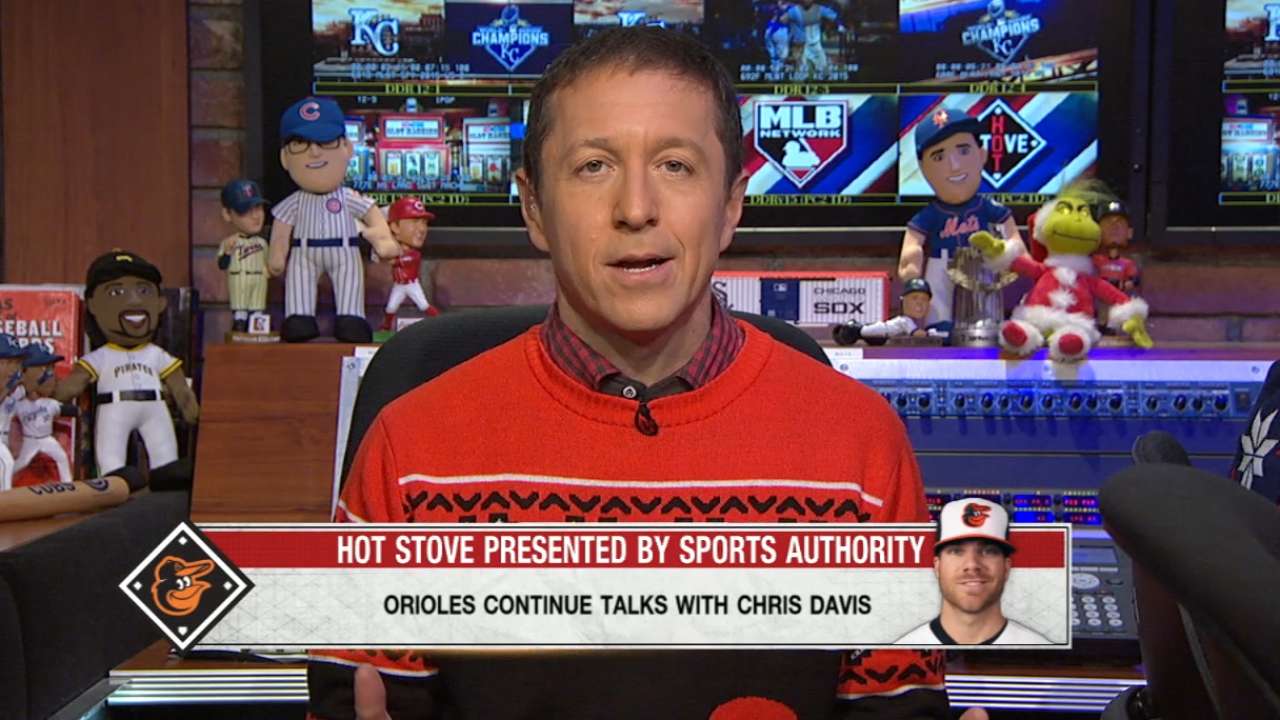 Alvarez could fill the Orioles' needs in a much more cost-efficient way than Davis. The Rockies would want Kevin Gausman in return for Gonzalez, but Baltimore does not want to part with him, Heyman reported
Meanwhile, ESPN.com's Buster Olney tweeted that Davis' agent, Scott Boras, has been reaching out to other clubs, as well.
Scott Boras has been calling teams about Chris Davis recently. He spoke to the O's this week, writes Roch Kubatko. https://t.co/R9KtERjW7c

— Buster Olney (@Buster_ESPN) December 18, 2015
Royals, Gordon not close on deal
There is still a "sizable gap" in talks between the Royals and Gold Glove Award-winning left fielder Alex Gordon, Heyman reported.
Joey Nowak is a reporter for MLB.com. Follow him on Twitter at @joeynowak. This story was not subject to the approval of Major League Baseball or its clubs.