Looking ahead to potential Opening Day roster
Red Sox's offseason moves may be nearly complete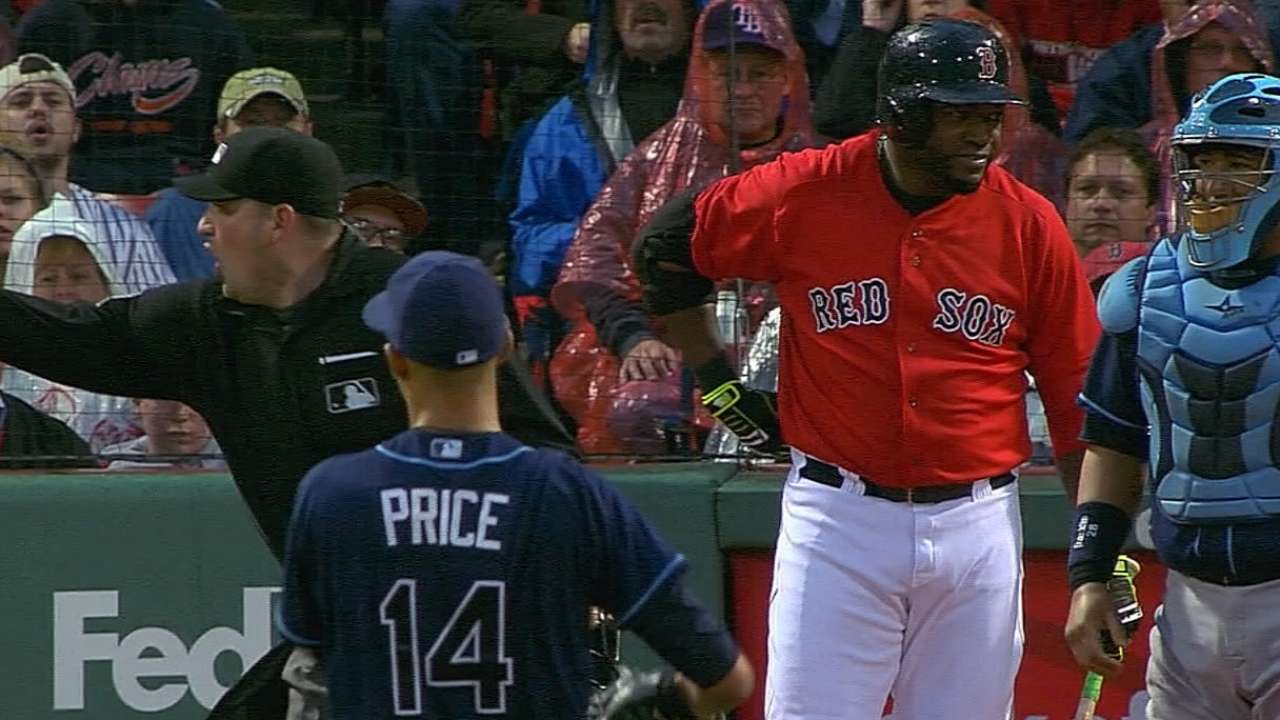 While numerous teams around the Majors continue to scour the market in hopes of patching holes big and small, the Red Sox appear to have their roster pretty well set.
It's never too early to start with projections, so here is the first pass at the 25-man roster you could see in Cleveland on Opening Day, barring injuries.
Catchers (2): Blake Swihart and Ryan Hanigan
No Christian Vazquez? At least not initially. Though nothing has been decided, it seems logical that the Red Sox will ease the cannon-armed catcher through camp.
Vazquez didn't play at all last season after undergoing Tommy John surgery. And as was evident with Matt Wieters last season in Baltimore, the injury is not an easy one for a catcher to bounce back from. This is why Boston is hanging on to a trusted veteran backup in Hanigan, who would surely draw interest on the trade market.
Infielders (6): Hanley Ramirez, Dustin Pedroia, Xander Bogaerts, Pablo Sandoval, Brock Holt and Travis Shaw
Yes, Ramirez is an infielder again -- this time at first base. Holt gives the Red Sox protection at all four infield spots, and Shaw can play both corners. If there's an injury, Deven Marrero will probably the first infielder called up.
Outfielders (4): Rusney Castillo, Jackie Bradley Jr., Mookie Betts and Chris Young
Again, the versatility of Holt pays dividends, allowing the Sox to go with just one pure reserve outfielder in Young. Holt can play all three outfield spots, and the club hopes to determine in Spring Training if Shaw is comfortable enough to play the corner spots. Boston's starting outfield defense of Castillo, Bradley and Betts could emerge as the best in the American League.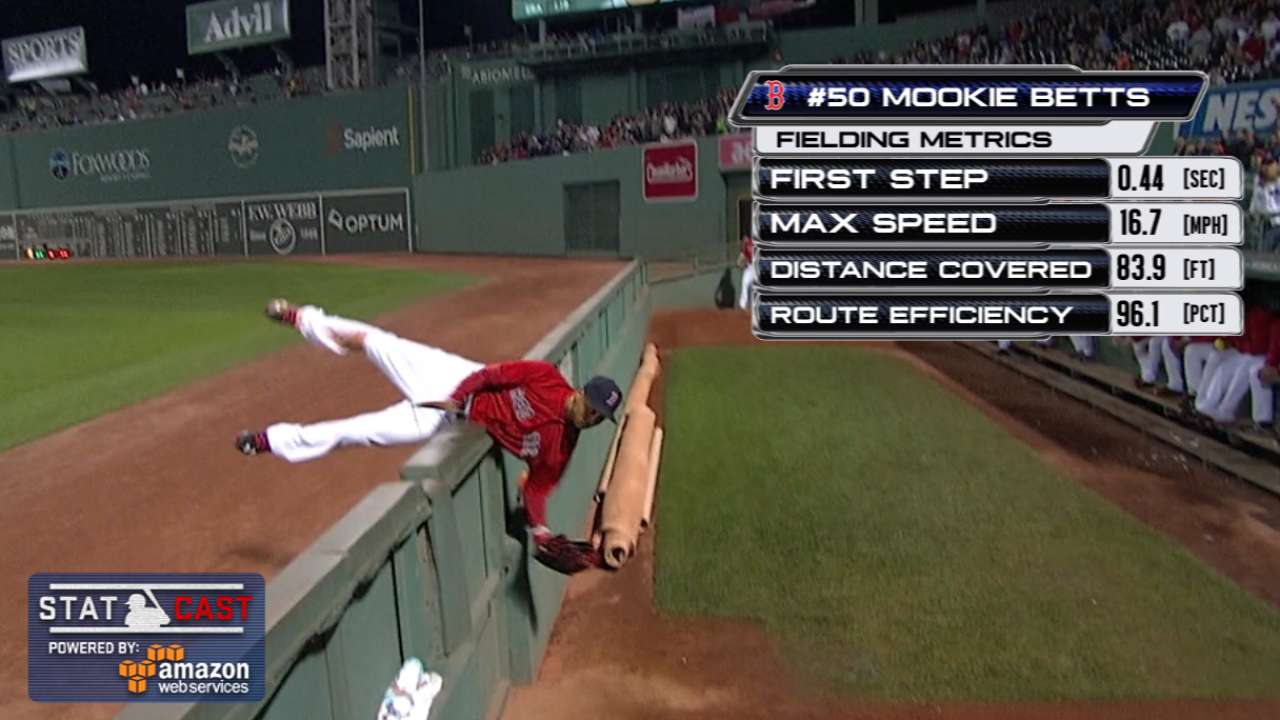 Designated hitter (1): David Ortiz
For one more season, the Fenway faithful gets a chance to watch Ortiz belt homers. It will be interesting to see the Sox piece this position together after Big Papi's retirement.
Starting rotation (5): David Price, Clay Buchholz, Rick Porcello, Eduardo Rodriguez and Joe Kelly
It's amazing how one impact acquisition (Price) makes an entire group look so much better. The Red Sox would love to see Rodriguez bump himself up to the second or third slot. Kelly, who finished strong, is getting another chance to prove he can get the job done over a full season. If he falters, the club has strong organizational depth with Henry Owens, Brian Johnson and Roenis Elias.
Bullpen (7): Craig Kimbrel, Koji Uehara, Junichi Tazawa, Carson Smith, Robbie Ross Jr., Tommy Layne, Steven Wright
This is the most improved area of the team, thanks to the addition of Kimbrel and Smith. Kimbrel is one of the best closers in the game. So, too, is Uehara, but the Red Sox now have the luxury of pitching him in the eighth inning. Smith is a sidewinder who put up stellar numbers with little fanfare in Seattle last season.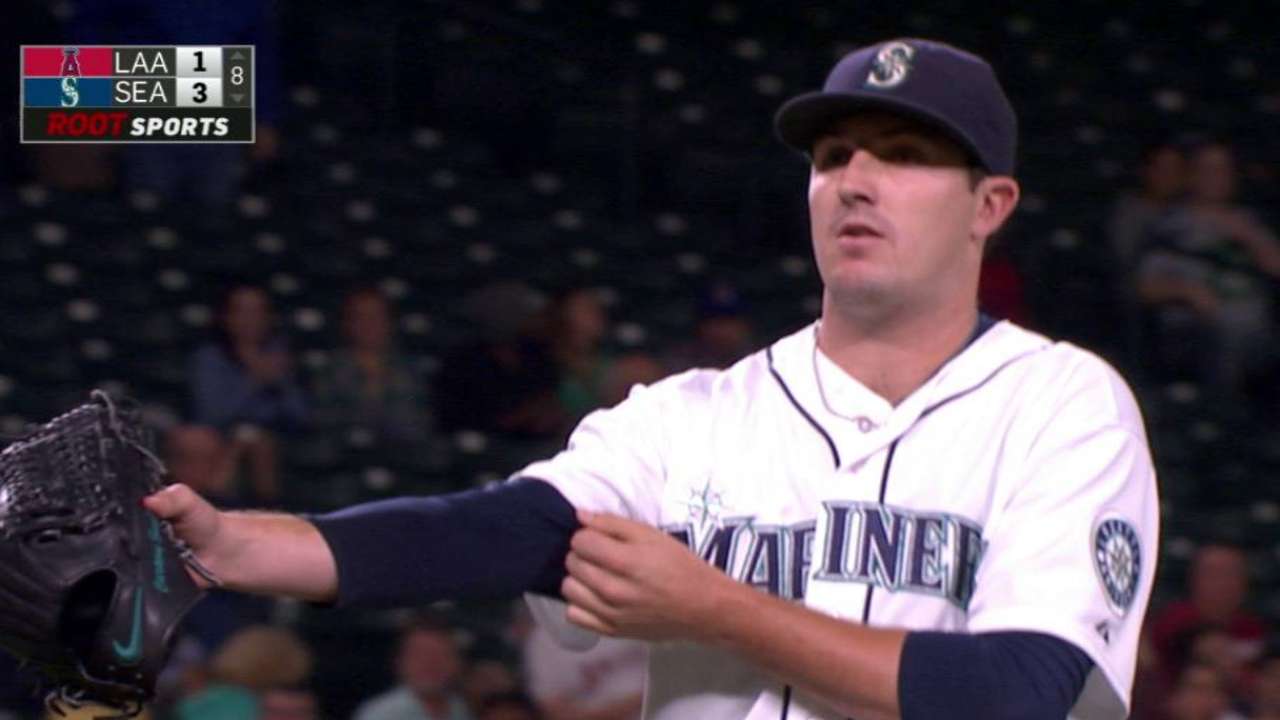 Tazawa, a workhorse for Boston in recent years, should be able to get more rest thanks to the new additions. Ross gained comfort in the late innings last year, and Layne should join him as the second lefty. Wright is the consummate swingman, and the knuckleballer can work often if needed. He is also out of options, and the Red Sox are all but certain to keep him on the roster because he offers depth if a starter goes down.
Ian Browne is a reporter for MLB.com. This story was not subject to the approval of Major League Baseball or its clubs.