MLB.com Columnist
Phil Rogers
Cubs have luxury to deal on or stay put
Epstein's crew has assets for another big splash but may not need it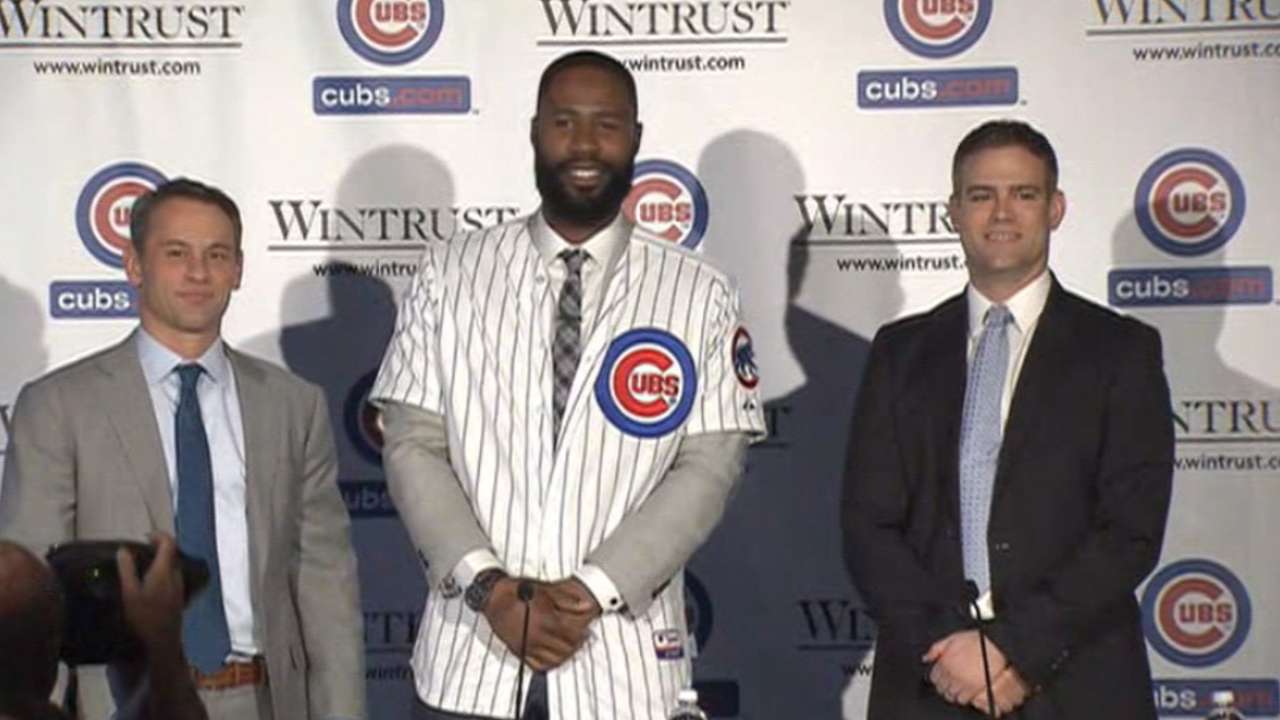 CHICAGO -- What's next for the Cubs?
You'd say it won't be anything as dramatic as the moves they made the week of the Winter Meetings, when they stacked Jason Heyward and Ben Zobrist on top of John Lackey in their pile of free-agent signings, but given the inventory of talent on hand, the next move might be the biggest yet. But before stepping into the future, let's pause to consider the past, specifically one question that's not going away any time soon.
Can a 26-year-old outfielder who has averaged 16 homers and 59 RBIs be worth a $184 million contract?
There's no question that the Heyward contract is for complete players, what the book "Moneyball" was for general managers who dissect statistical trends. But context always matters, and it's the key to the Heyward acquisition.
The answer then is that the Heyward contract will be a good deal if he helps the Cubs get to the World Series for the first time since 1945. If he helps them end the championship drought that predates Wrigley Field, then it'll be a bargain.
• Hot Stove Tracker: Cubs' offseason activity
Judge the Heyward trade by how the Cubs do, not whether he's a guy you want on your fantasy team.
And from here? There are three paths that Theo Epstein's crew can follow in trying to finish off an offseason in which they've completed their primary goals.
1. Keep swinging for the fences
No team in the Major Leagues is in better position to make a blockbuster trade that imports a young, controllable starting pitcher and another useful piece or two. Some may be equally well positioned (and many have bigger needs, adding to their urgency), but none have more parts to offer if the Marlins are truly willing to deal Jose Fernandez or if Billy Beane decides to put Sonny Gray in play.
Should Epstein decide to pull the trigger on a trade involving Javier Baez or Jorge Soler -- or Baez and Soler -- it would likely surpass the Diamondbacks' deal for Shelby Miller as The Trade We'll Be Talking About 10 Years From Now.
There have been extensive talks between the Rays and the Cubs, and it's worth noting that neither side has made a move that would compromise their chances of making a Baez-for-pitching deal work.
Essentially, this would be Baez and some lesser parts for Jake Odorizzi, Matt Moore or Drew Smyly and either Brad Boxberger or Jake McGee. If the Cubs are willing to deal Soler alongside Baez, they could probably get the Rays to rethink their unwillingness to trade Chris Archer and get center fielder Kevin Kiermaier, who was just rated as baseball's best defensive player, included in the package.
That would be some deal, wouldn't it?
Imagine a Cubs rotation that includes Jake Arrieta, Jon Lester, an as-yet-to-be-acquired starter like Archer, Fernandez or Gray, Lackey and someone from the group including Kyle Hendricks, Adam Warren and Jason Hammel. You know those rotations are written down somewhere on a dry-erase board in the Cubs' baseball offices.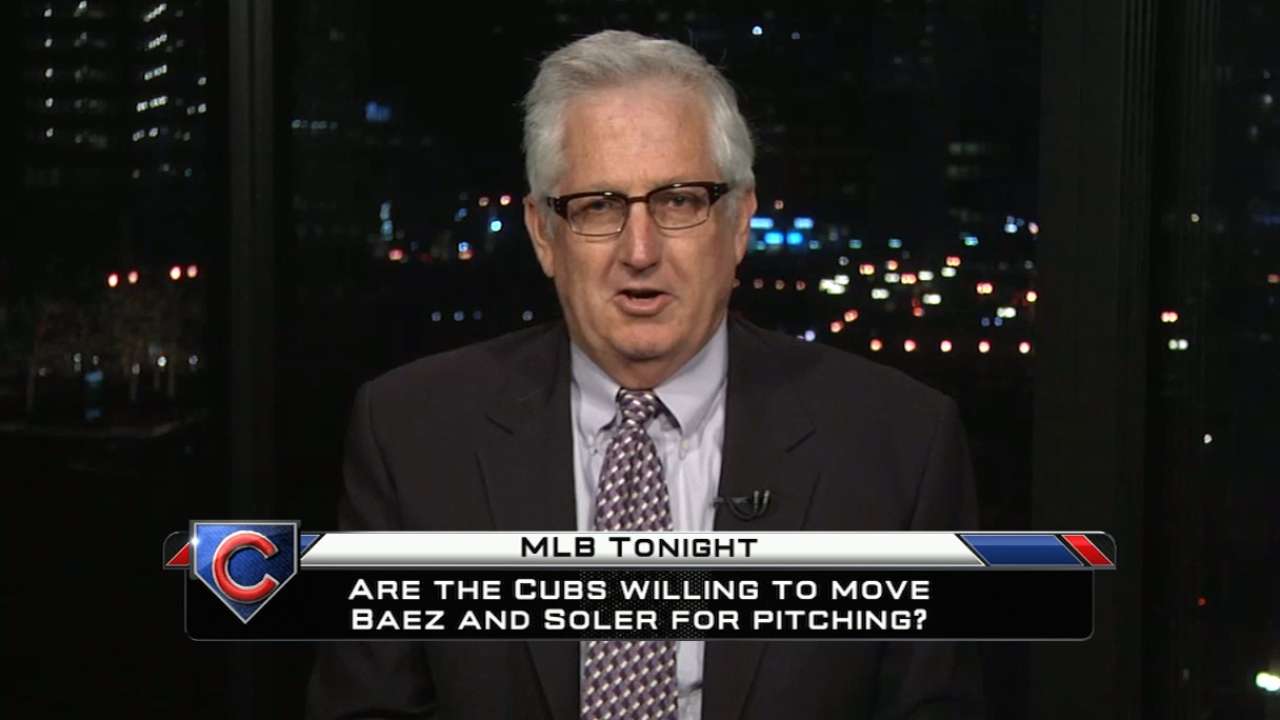 2. Keep the line moving
If there's a hole in the Cubs' current inventory of players, it's for a setup reliever to lessen the load on closer Hector Rondon and setup man Pedro Strop. Epstein could make a move to add a reliever who did quality work in 2015 without giving up any key parts, including Baez, Soler and top prospects like Gleyber Torres, Billy McKinney, Albert Almora and Willson Contreras.
Chris Coghlan, invaluable during the first four or five months last season, seems expendable with Heyward and Kyle Schwarber in the outfield mix. Hammel, who was on a short leash at the end of the season, would be a good depth piece for many rotations. Ditto Travis Wood, who with Starlin Castro gone has become the senior Cub.
Epstein could also use third basemen Jeimer Candelario and Christian Villanueva and other second-tier prospects to make a fine-tuning move or two.
Outside of taking a flier on Korean stopper Seung-hwan Oh (known as The Final Boss for his work in Japan), there aren't many intriguing options left in free agency. The Cubs did re-sign Trevor Cahill and have added four potential bullpen arms in lefty Rex Brothers and right-handers Warren, Spencer Patton and Andury Acevedo.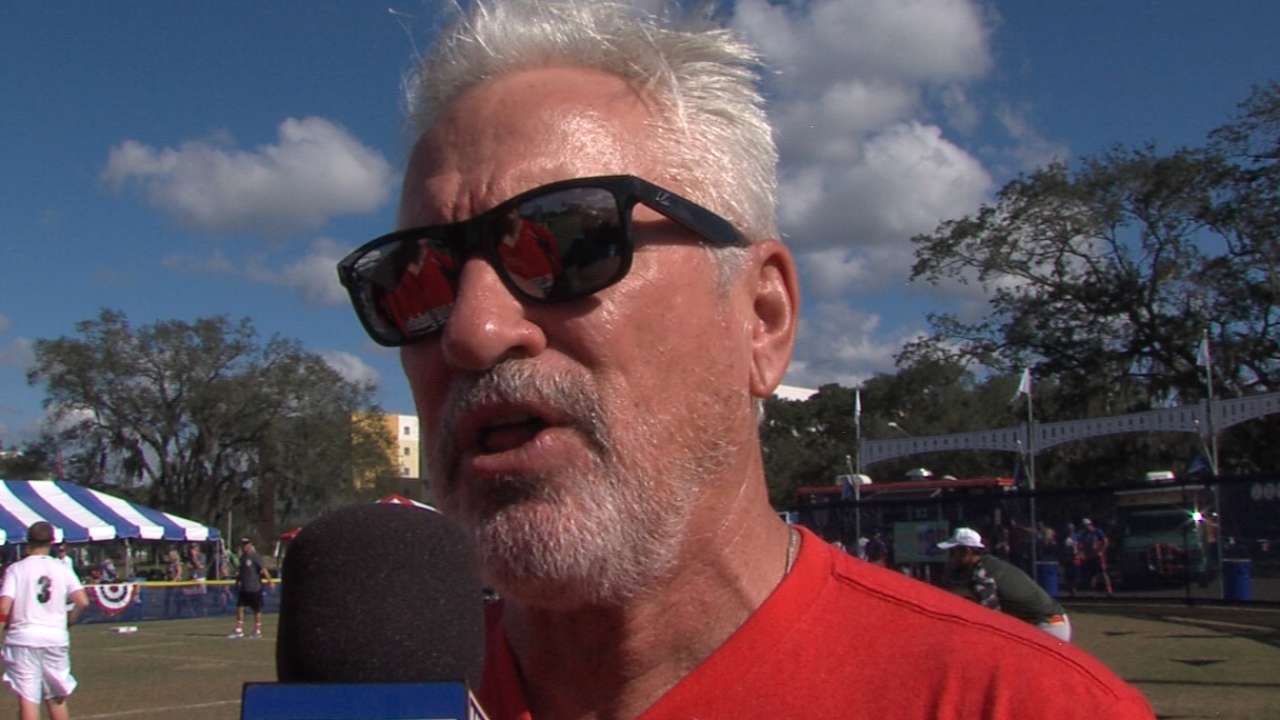 3. Go hang on a beach or hit the golf course
This isn't going to happen, at least not literally, but the Cubs have already been so productive that they could stand pat for the rest of the offseason and focus on players who could become available in midseason trades.
Neil Ramirez, who joined Rondon and Strop in a late-inning bullpen mix that was a strength of the 2014 team, could return to a big role if his shoulder stays healthy. Matt Szczur likewise could emerge as an important piece in giving Joe Maddon a defense-first option in the outfield while Almora logs another developmental season before receiving center field consideration in 2017.
Given an ideal scenario for their development, Soler and Baez could prove themselves too valuable to trade, at least until their salaries begin to escalate.
It's amazing that Epstein has not dipped into his supply of highly rated prospects in his four-plus years with the Cubs. If he continues to resist the temptation, he'll be in even better position to add targeted options in the trade windows to come.
If there is ever going to be a time for the Cubs to do nothing, this might be it.
Phil Rogers is a columnist for MLB.com. This story was not subject to the approval of Major League Baseball or its clubs.