Marlins enter 2016 with new staff, same core
Miami hopes Mattingly, Bonds can guide healthy Stanton, Fernandez and Co. after tough '15 season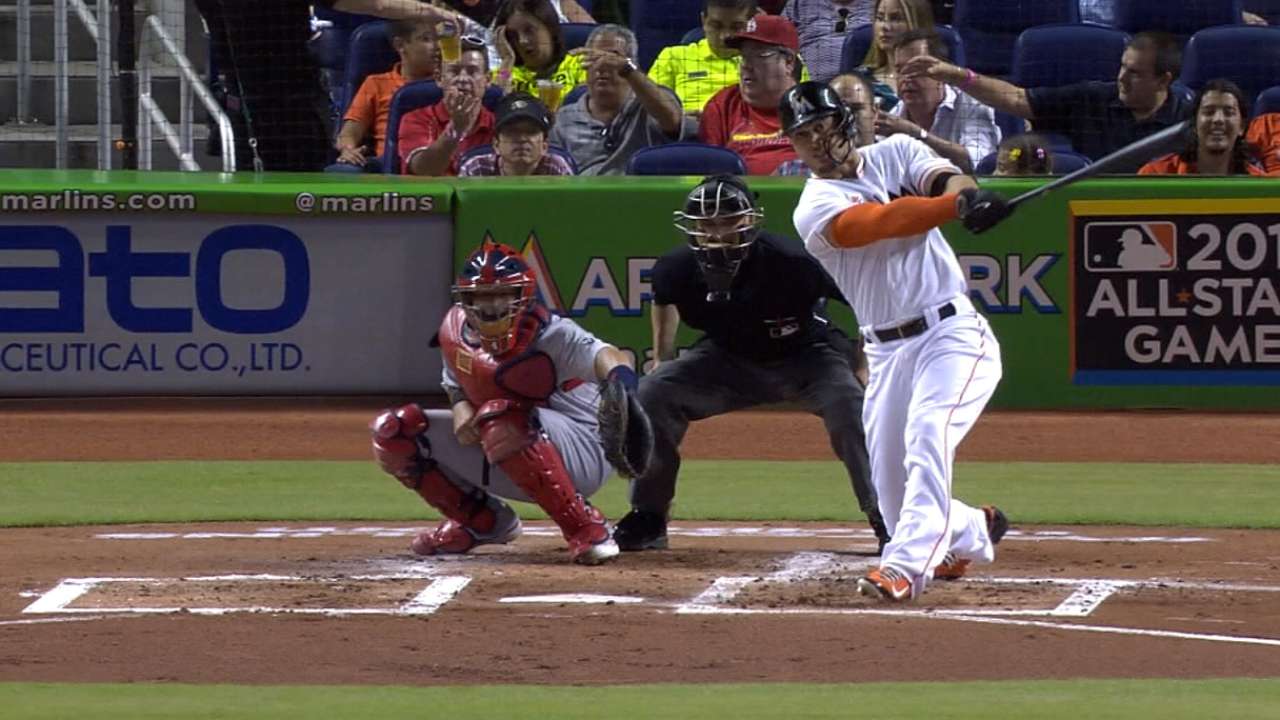 MIAMI -- As the Marlins anticipate moving forward under the leadership of new manager Don Mattingly in 2016, the club isn't quite ready to turn the page on its past.
You'd think after finishing a disappointing 20 games under .500 (71-91), Miami would be ready to make wholesale changes. It hasn't worked out that way. There was some turnover on the coaching staff and in the front office, but the core of the roster is expected to remain the same.
"It's been an interesting offseason. Sometimes the best moves are the moves you don't make," team president David Samson said. "The most important move was bringing in Don Mattingly. He has provided a very interesting frame of reference during all of our meetings and conference calls."
Ideally, the club would like to add some starting pitching depth, but thus far this offseason, it hasn't happened because of the rising cost of free agents and the return sought in potential trades. Mattingly, the former Dodgers manager and All-Star first baseman with the Yankees, is the new face of the franchise.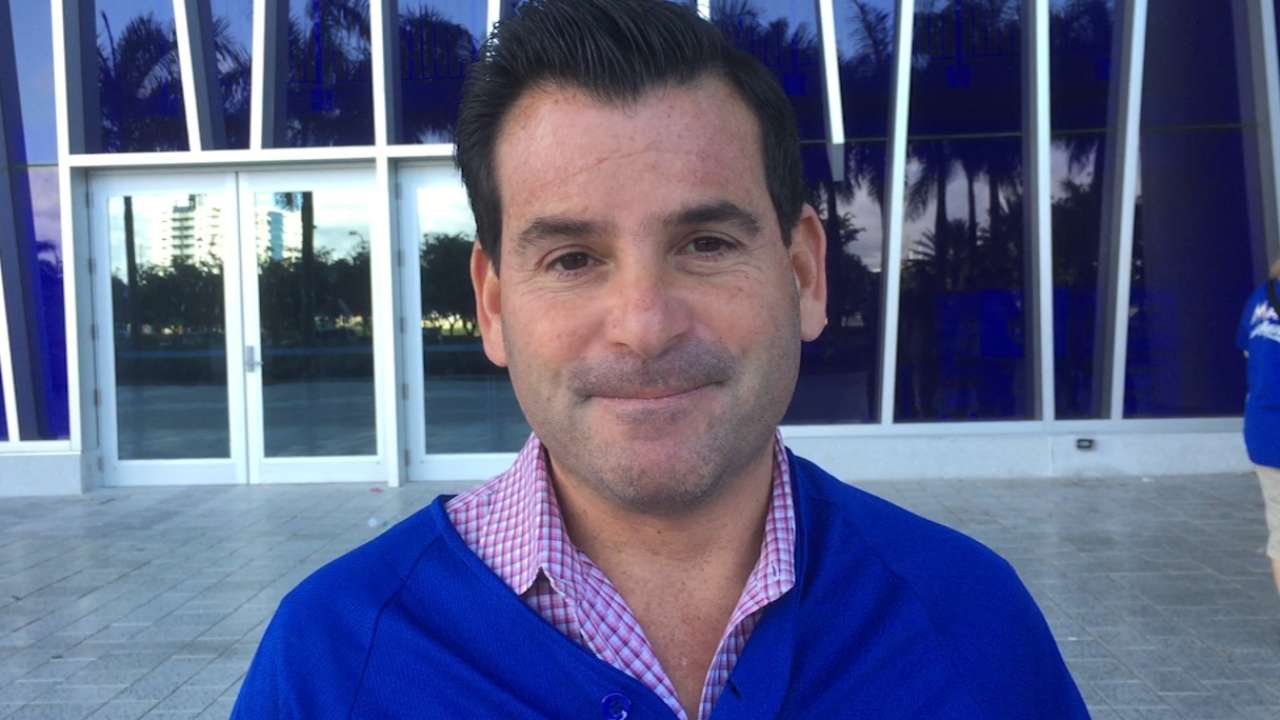 "Mattingly talks about his experiences, whether it was with New York or L.A., and he talks about putting together a winning team, and what it is to be a winner," Samson said. "Sometimes you may have the right players in front of you.
"You feel as though you need to make changes because you had a bad year. But he, as a Hall of Fame-caliber player, said, 'Sometimes there are off years and the core you have is the right core.' So we're not pushing anything. It's possible the players we have are good enough to win, because we thought they were always good enough, but it just didn't happen last year."
• Injuries, instability dampen Marlins' spirits in 2015
After a tough 2015 for the Marlins, there are enough dynamic players and a high-profile manager and staff to keep things interesting in '16. As the new year approaches, here are five storylines to follow.
1. Donnie Baseball arrives
Yes, Marlins fans have been down this road before. Counting interim managers, the organization has had eight skippers since 2010, and a total of 15 since the team's inaugural 1993 season. Why will this play out differently for Mattingly, who signed a four-year deal?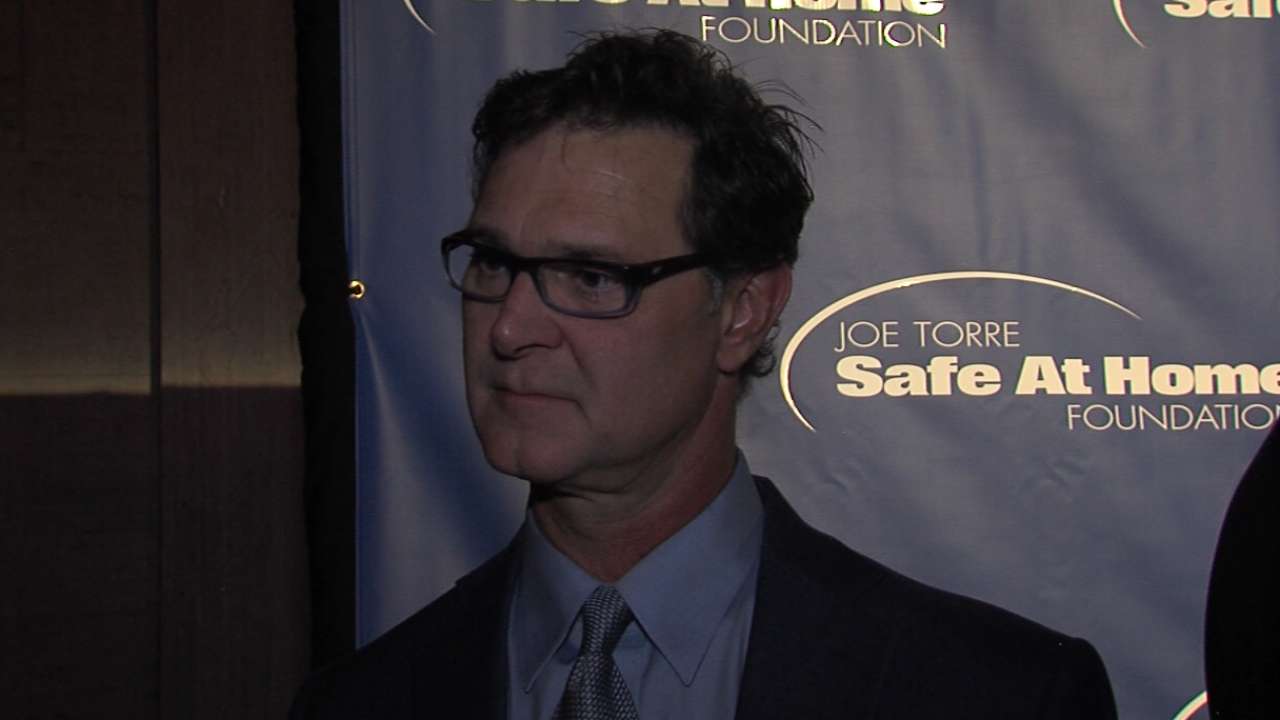 Actually, there is no telling how this will play out. But Mattingly brings an impeccable reputation. He also was the primary target of team owner Jeffrey Loria, who took the lead in bringing Donnie Baseball to Miami.
Mattingly brings credibility to a club seeking that and much more. He was 446-363 in five seasons managing the Dodgers, including three straight National League West titles. His task in Miami is to bring out the best in a young, talented core that has been through too many distractions.
2. Formulating an innings plan
How much is too much or not enough? The Marlins and ace Jose Fernandez's camp aim to put that issue to rest before pitchers and catchers begin Spring Training workouts on Feb. 19. In May, Fernandez will be two years removed from his Tommy John surgery. The hard-throwing right-hander returned to action on July 2, 2015, but in mid-August, he missed five weeks with a right biceps strain, limiting him to 64 2/3 innings this past season.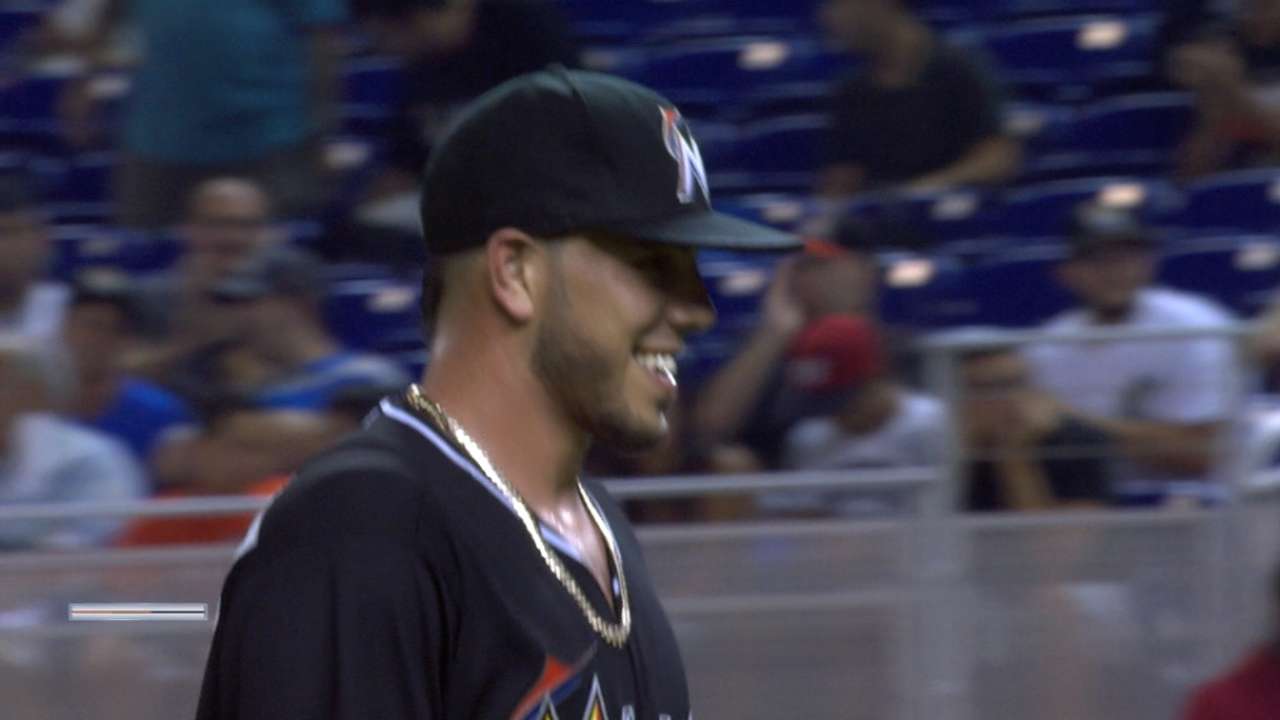 As a rookie in '13, Fernandez logged 172 2/3 innings. He's combined for 116 1/3 the past two seasons. It's believed his limit will be in the 170-180 range next season.
3. Stanton's helping hand
The tiniest of bones in Giancarlo Stanton's left hand ended up making a huge impact. With one mighty swing on June 26, Stanton fractured his left hamate bone. Initial projections were that he'd miss 4-6 weeks, but he missed the rest of the season.
Staying healthy is key for Stanton. The slugger was limited to a personal-low 74 games in 2015, but he still belted 27 home runs.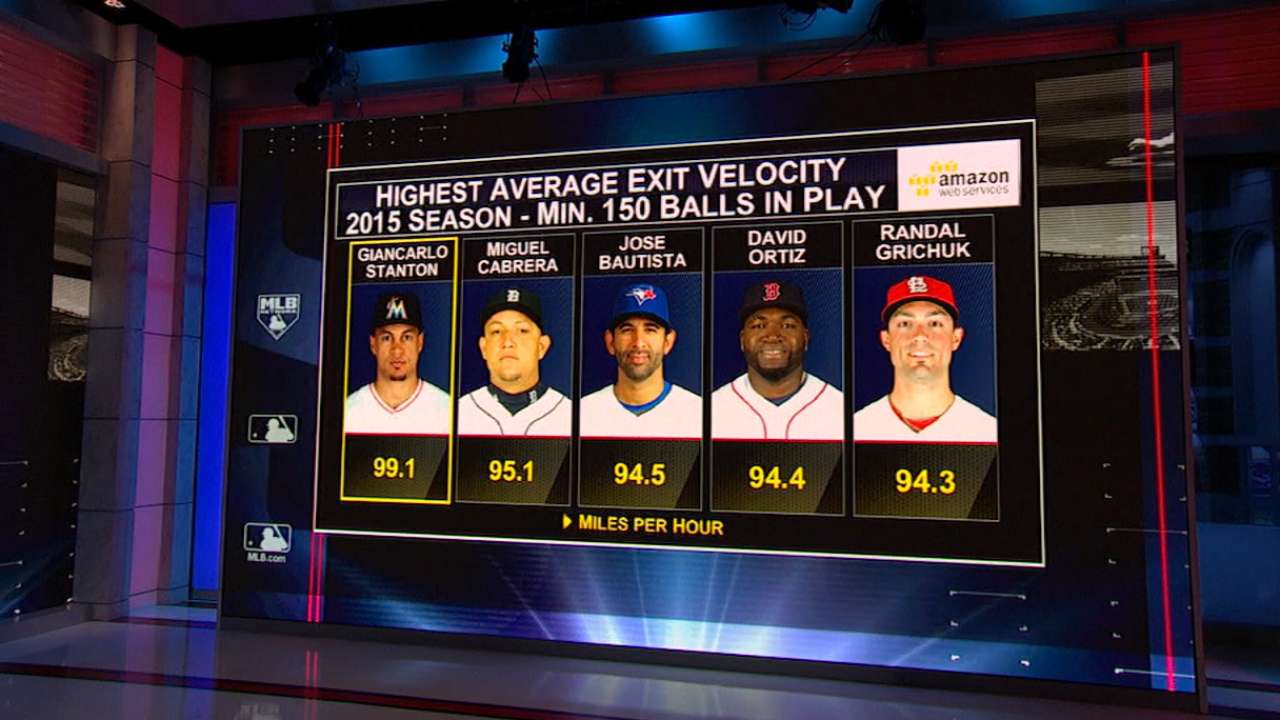 If the Marlins are going to make a playoff push, they'll need their three-time All-Star right fielder leading the way.
4. Starters stepping up
Talk about needing a re-start. Miami is desperately seeking stability with its rotation, especially after using a franchise-record 13 starting pitchers in 2015.
In their favor, the Marlins have an ace in Fernandez, who's one of the top right-handers in the National League. Tom Koehler and Jarred Cosart each have quality arms.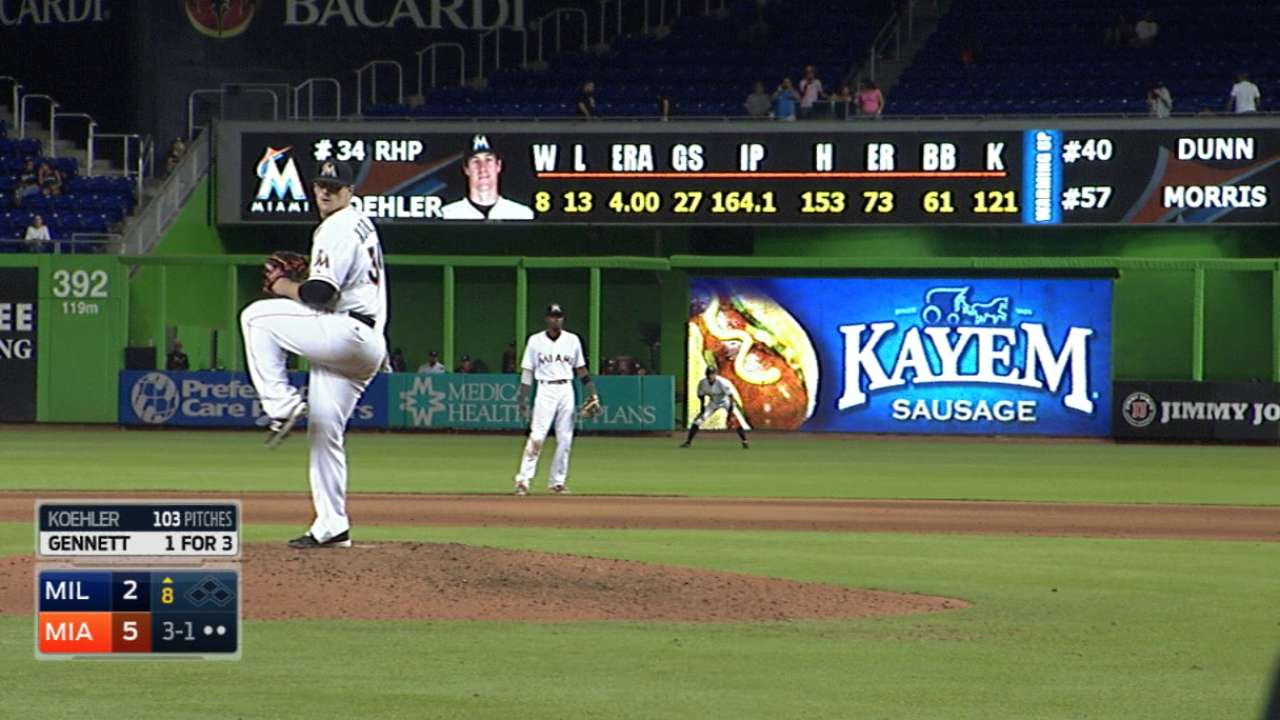 Ideally, the Marlins would like to add a veteran or two before Spring Training. They're just not committed to spending heavily in free agency for a pitcher.
5. Barry's back in bigs
Other than hiring Mattingly, bringing in Barry Bonds as hitting coach appears to be Miami's "big splash" move. Seemingly out of nowhere, Major League Baseball's all-time home run king is back in the game for the first time since he retired as a player in 2007.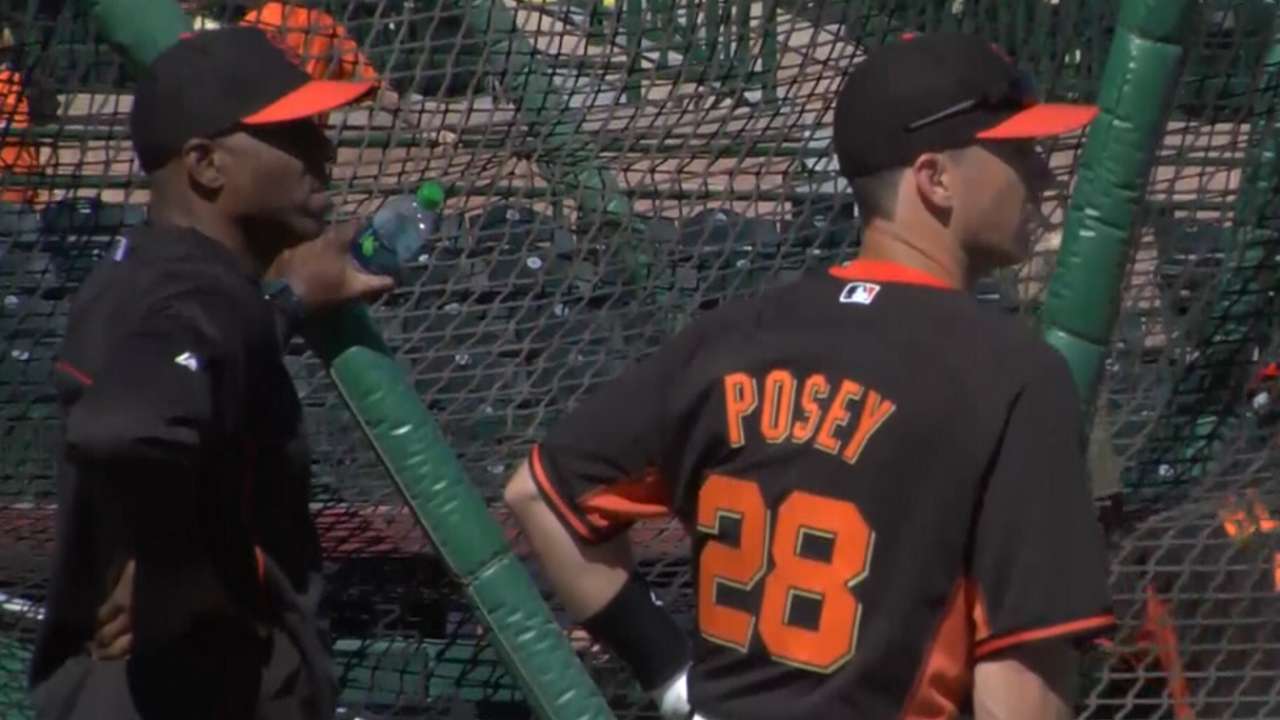 Because Bonds has no previous professional coaching experience, many are wondering if this job is really for him. How will he handle moving from San Francisco to Miami and being at the ballpark daily, working tirelessly with young hitters?
Bonds insists he is up to the task. His arrival promises to be fascinating. The prospect of Bonds providing insights to Stanton have the Marlins deep down wondering if some historic numbers could be on the horizon.
Joe Frisaro is a reporter for MLB.com. He writes a blog, called The Fish Pond. Follow him on Twitter @JoeFrisaro and listen to his podcast. This story was not subject to the approval of Major League Baseball or its clubs.