Rangers bring back Lewis on 1-year, $6M deal
Right-hander finished fifth in American League with 17 wins in 2015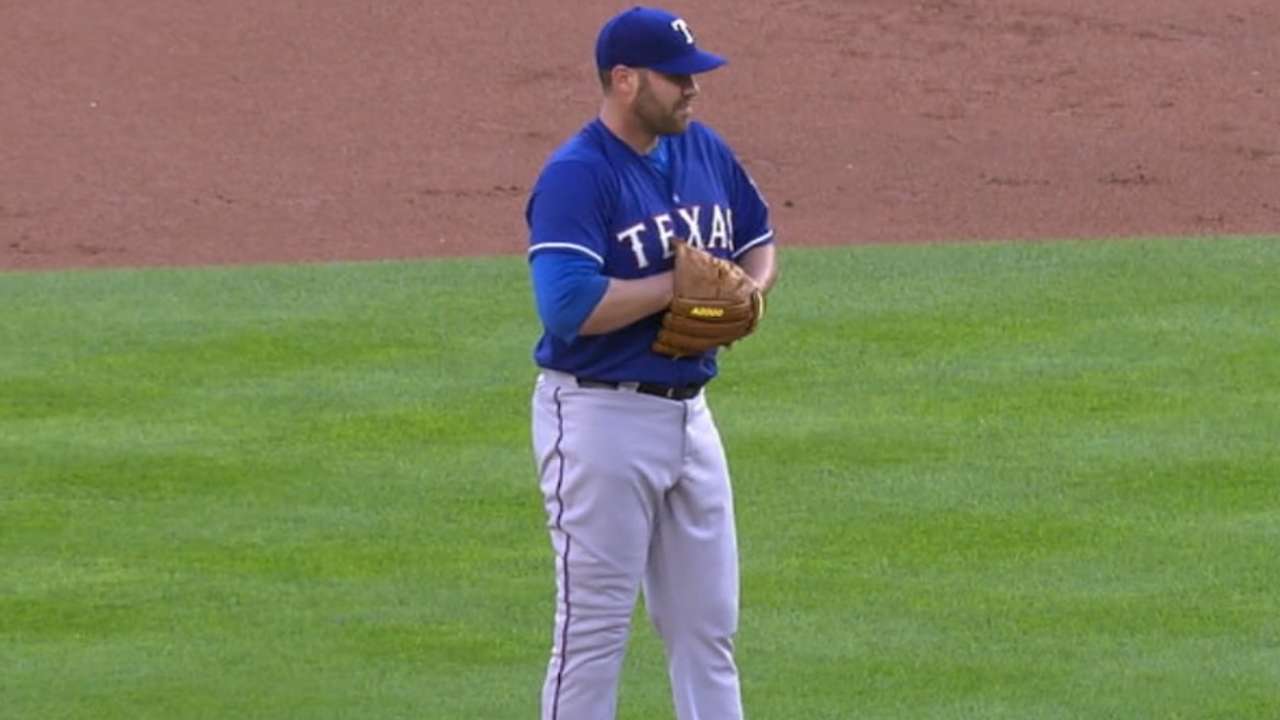 The Rangers have agreed to a deal to bring back right-hander Colby Lewis on a one-year, $6 million contract, according to Major League sources.
The agreement, which is pending a physical, has not been confirmed by the club.
Lewis, 36, has been with the Rangers in his second go-around with the club since 2010, and he has made at least 29 starts in each of the past two seasons.
In 2015, he led the American League West champion Rangers in starts (33, tied with Yovani Gallardo), innings (204 2/3) and wins (17), and he finished fifth in the AL in victories.
Lewis had surgery after the season to clean up a torn meniscus in his right knee, but he was examined by Rangers team physician Dr. Keith Meister two weeks ago and was determined to be fine.
Over a 10-year career, Lewis is 71-67 with a 4.81 ERA.
Joey Nowak is a reporter for MLB.com. Follow him on Twitter at @joeynowak. This story was not subject to the approval of Major League Baseball or its clubs.