Roberts not worried about winning the offseason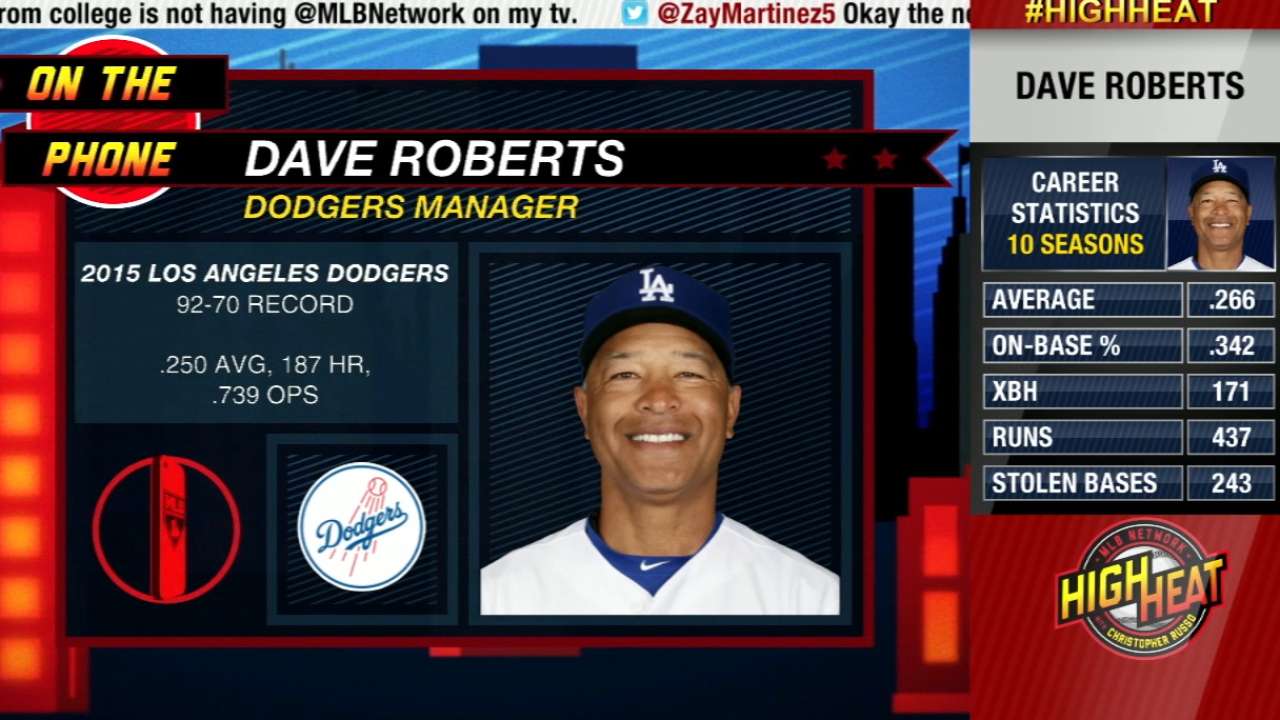 LOS ANGELES -- After discussing his new coaching staff on Thursday, Dodgers manager Dave Roberts tackled a few subjects.
Roberts was forceful when asked if he was concerned over the club's offseason roster moves.
• Dodgers announce new coaching staff
"I love the core of the nucleus of players on the 25-man roster as it stands now, and I think it's impressive for the group not to be reactionary," Roberts said.
"Obviously there's a push to do something right now and make a good go at [Zack] Greinke, [who signed with the D-backs,] and what happened with Aroldis [Chapman, whose acquisition is on hold]. It's not that we're sitting on our hands. Guys are working hard to better the club, but I don't believe to force something. There's a lot of time between now and Opening Day. It's proven that just because you win the offseason doesn't mean you win the postseason."
Ken Gurnick is a reporter for MLB.com. This story was not subject to the approval of Major League Baseball or its clubs.