Dodgers reportedly inquire on Rays' Odorizzi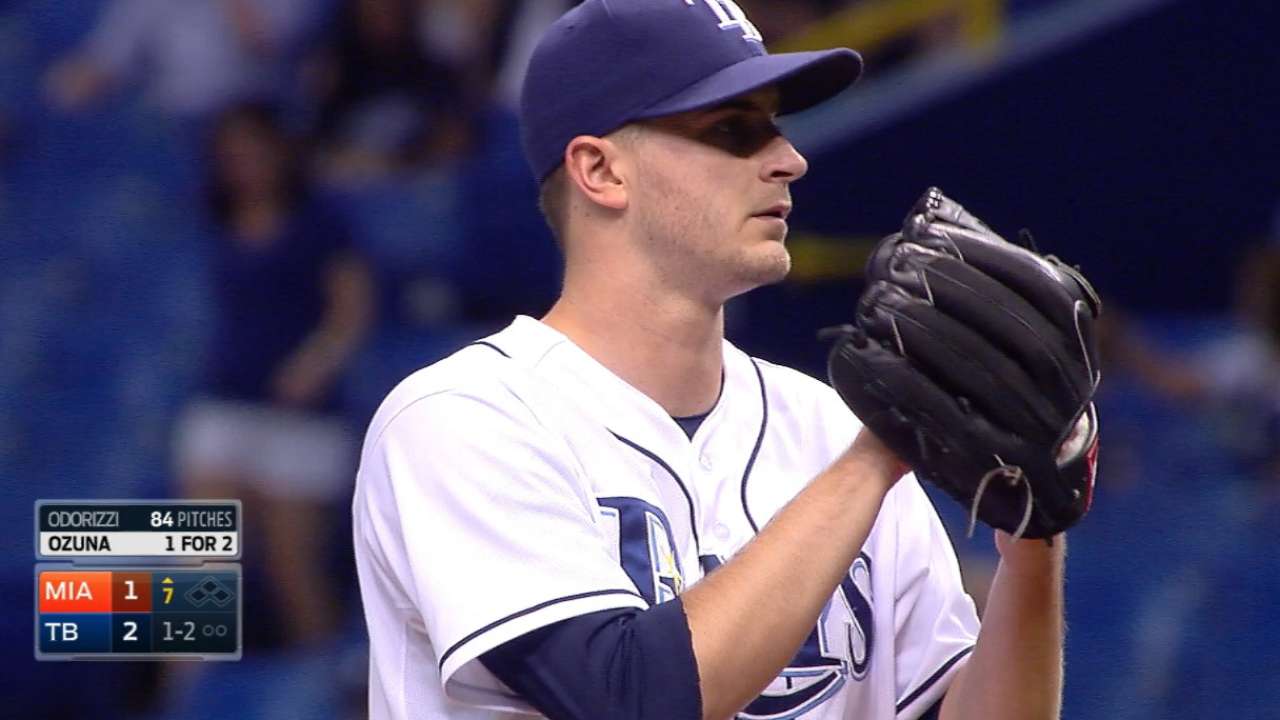 The Dodgers are checking in on a young experienced pitcher as a possible addition to their incomplete starting rotation, reportedly inquiring on Rays right-hander Jake Odorizzi, according to Jon Heyman.
Odorizzi, 25, is 20-22 over two seasons in Tampa Bay's rotation, including going 9-9 with a 3.35 ERA in 2015. He was a first-round pick in the 2008 Draft by the Brewers, who included Odorizzi in the 2010 deal for Zack Greinke from the Royals, who dealt Odorizzi to the Rays in the 2012 trade for James Shields.
Odorizzi isn't eligible for arbitration until after the 2016 season and has four more years of team control.
This report appeared in the wake of preliminary reports of concerns over the physical taken by Hisashi Iwakuma, the free-agent righty who had agreed to a three-year, $45 million deal with Los Angeles on Dec. 6. Later Thursday night, Iwakuma re-signed with the Mariners.
Tom Singer is a reporter for MLB.com. This story was not subject to the approval of Major League Baseball or its clubs.