MLB.com Columnist
Jonathan Mayo
Pipeline Inbox: Ranking updated farm systems
Jonathan Mayo responds to fans' questions about baseball's future stars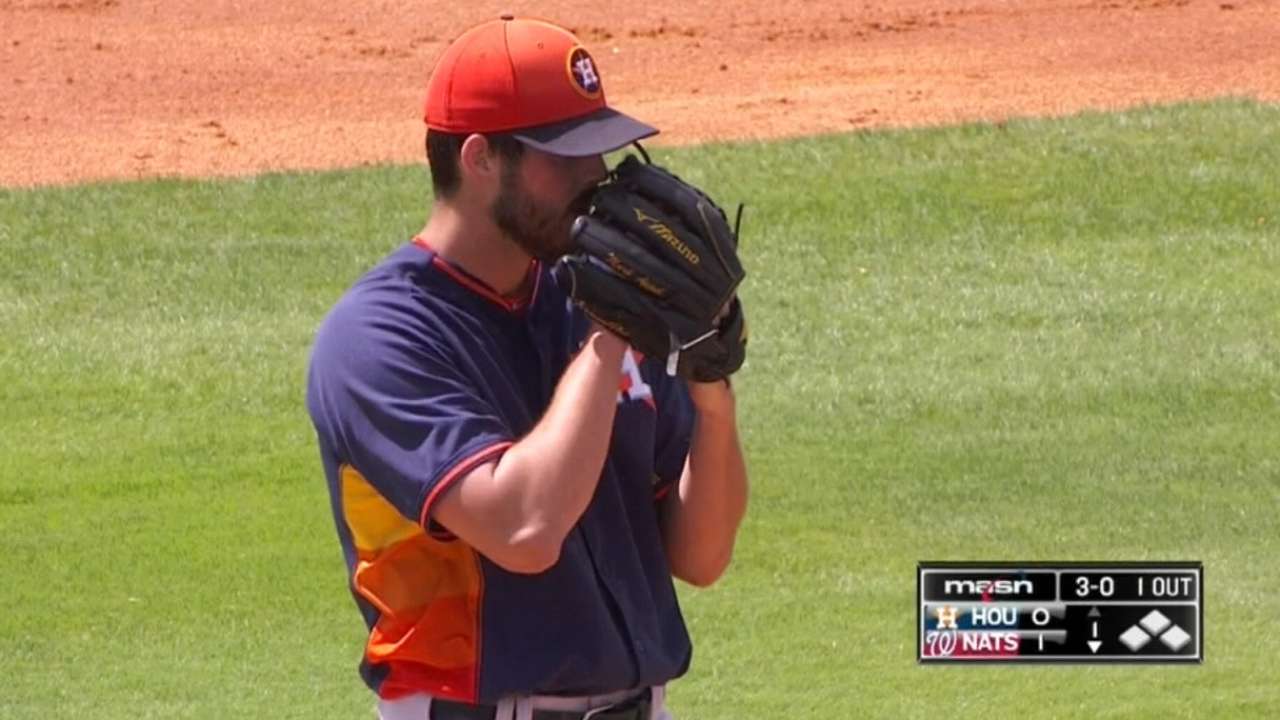 So much for a calm and quiet ending to 2015, huh?
The Reds, Dodgers and White Sox made sure we couldn't focus too much on holiday plans with their seven-player deal on Wednesday. That was just the latest offseason deal that involved numerous prospects finding new homes. With that in mind, this week's Inbox is largely focused on those deals.
With all the recent trades, where does the Phillies' farm system rank? And how good is it?
-- Dan M., Allentown, Pa.
Where does the Braves' farm system rank for you now?
-- Chase K., Marietta, Ga.
Where does the Rays' farm system stand in the rankings? And what is needed to be at the top?
-- Peter A., Kissimmee, Fla.
Many fans are concerned about the future, which if nothing else gives me a sense of job security. Especially with teams who have been active on the trade market lately, there is a lot of curiosity about which clubs have done the best job of restocking the prospect cupboard.
We at MLBPipeline.com are just starting the process of re-ranking all of our lists. With that, inevitably, will be a look at the top farm systems in baseball, something like Jim Callis did in August following the Trade Deadline.
Before we get to that, there will be a story (stay tuned!) about which teams helped their farm systems the most over the past year. We'll be looking at everything from recent trades to Deadline moves, from the Draft to international signings. It should make for a nice little gift before the New Year.
But I don't want to leave you all dangling. I'll start with the Rays, since they haven't been impacted by the most recent slew of offseason deals. I will say they are vastly improved, and I like how they've gotten back to being more aggressive with young high-end talent in the Draft (and internationally). There's more depth than there was a few years ago, though there is a dropoff after the top group. Without exhaustive research, I'd say adding a couple more elite-level prospects would put Tampa Bay close to the top.
The Braves clearly are happy about how the farm system looks, and it's been their primary objective to restock and build a winner the way they always used to. They've acquired four of the top 10 prospects dealt this offseason, so that speaks volumes. I'm not quite ready to put Atlanta at the top of the rankings, but the Braves have definitely moved into the conversation.
The Phillies were kind of in the same situation as the Braves, with a farm system that hadn't been all that productive lately. Two trades have changed that. The first, of course, was the Cole Hamels deal. The second was the more recent Ken Giles move. That, a solid Draft and some guys stepping up in 2015 have moved Philadelphia into top 10 contention without a doubt.
Are the prospects in the deals that the Braves made worth the Major League talent they gave up?
-- Cecil R., Charlotte, N.C.
I'll throw in the typical "we'll see what happens" disclaimer, but by and large, I'll say yes. I think the Braves did better in the Shelby Miller trade than the Andrelton Simmons deal, as I discussed in this analysis. Yes, they traded away young, big league-tested talent, but they added three Top 100 talents in the process. It was a pretty good haul overall.
How long until we see Yoan Moncada in the big leagues?
-- Brady R., Columbus, Ohio
In a hurry to see the top Red Sox prospect make it to Fenway? It's understandable, given how exciting a player he has the chance to become. Moncada's second half in the South Atlantic League points to him perhaps being ready to jump on a faster track. The Cuban import hit .310/.415/.500 over his final 56 games. We have an ETA of 2017 on Prospect Watch, and that sounds about right. With a big 2016 season, it could be the start of the 2017 season as opposed to the back half of it.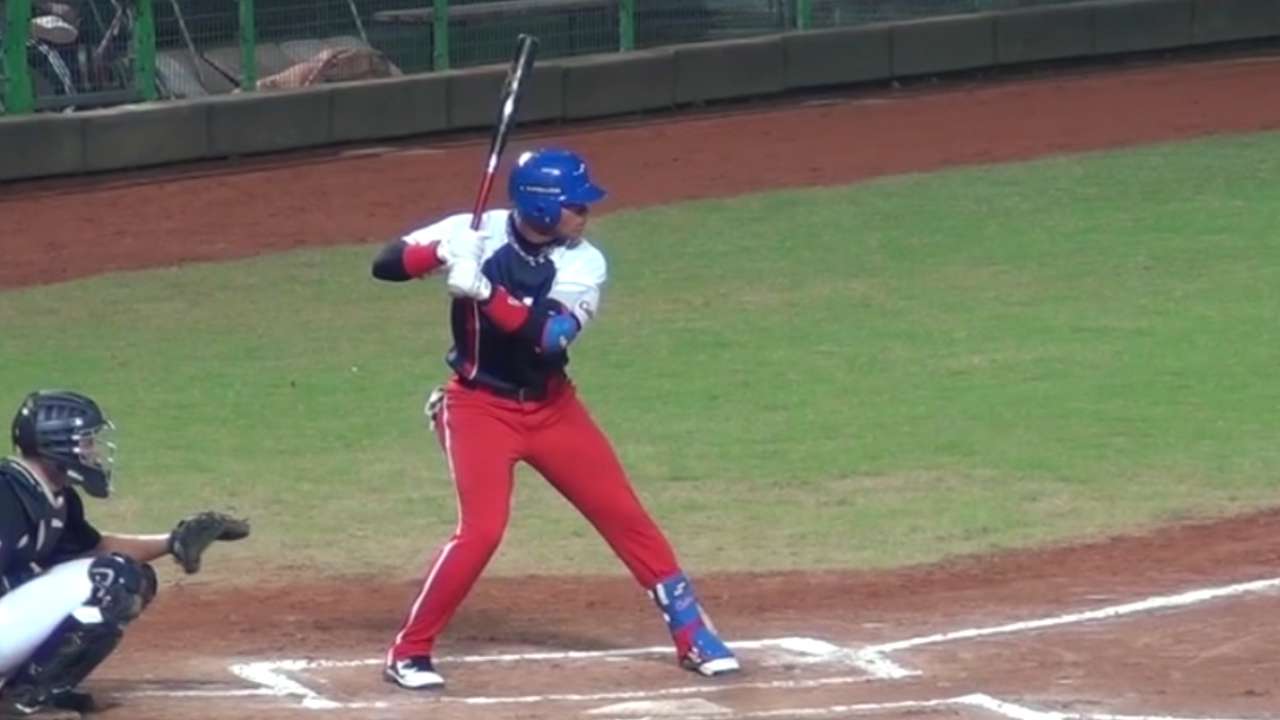 Who has a higher realistic ceiling -- Jose De Leon or Alex Reyes?
-- Diane F., New York
Interestingly phrased question, Diane. If we're going just pure ceiling or upside, I'd give Reyes the nod, even with the recent suspension for marijuana use. His pure stuff and arm strength are up there with just about any pitcher in the Minor Leagues. That said, Reyes' changeup still needs some work and his command will need to be refined for him to fulfill his potential as a top-of-the-rotation starter. I think he gets there, which is why I'd probably pick him, but he has work to do.
De Leon, on the other hand, has kind of come out of nowhwere to become one of the more intriguing pitching prospects in baseball. I think we'll want to see him have success at the upper levels, but his commitment to conditioning and improvements to his mechanics have made him into a front-line starter candidate in his own right. De Leon has thrown more strikes than Reyes, and his offspeed stuff is more consistent, so perhaps he's the safer bet. But I'll give Reyes the very slight edge here.
Jonathan Mayo is a reporter for MLBPipeline.com and writes a blog, B3. Follow @JonathanMayo on Twitter. This story was not subject to the approval of Major League Baseball or its clubs.