MLB.com Columnist
Mike Bauman
Marlins would be wise to keep Fernandez in tow
Star righty would give Miami best chance to compete in 2016, beyond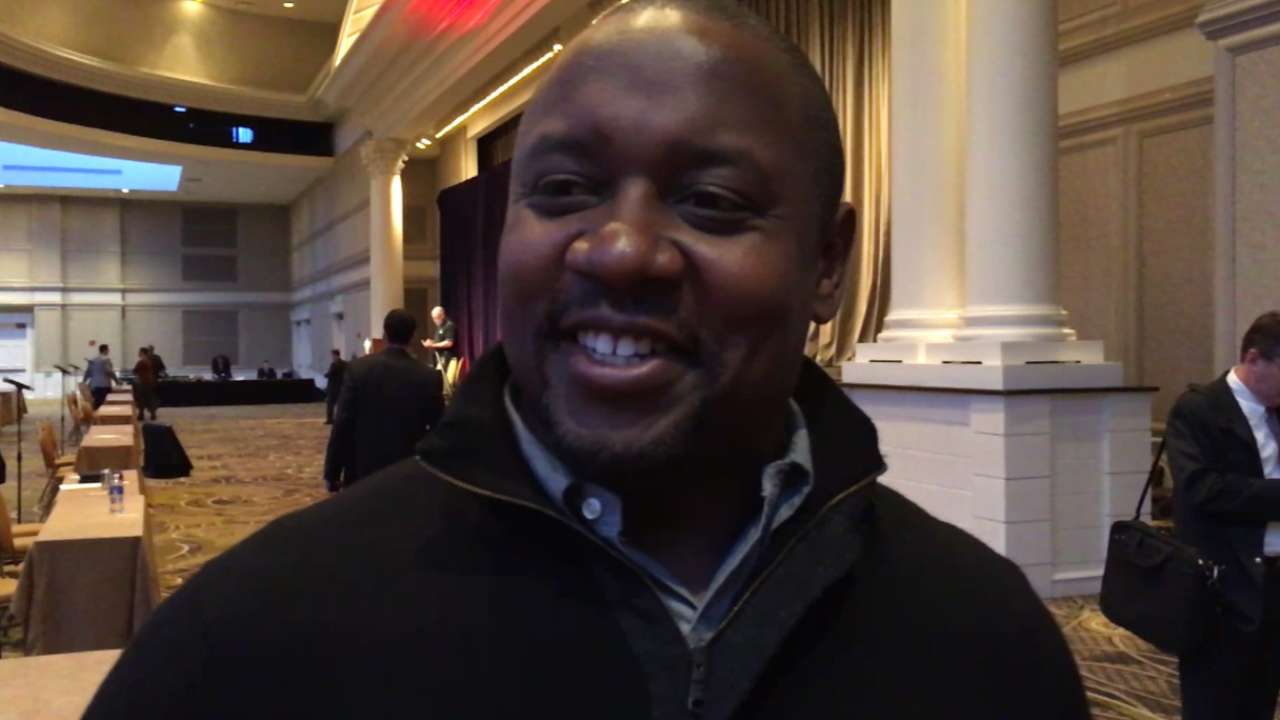 In the category entitled "too good to trade" we are going to find Jose Fernandez, mega-talented right-handed pitcher for the Miami Marlins.
Fernandez's ability is incredible. His age is 23. Of course, people are going to call the Marlins about Fernandez. This was the subplot of the entire Winter Meetings: Clubs are calling Miami about him. Can Fernandez really be available?
Teams that have actually engaged in these discussions with the Marlins have reported that Miami's asking price in return for Fernandez is extraordinarily high.
It should be extraordinarily high. It should even be exorbitantly high. A talent like Fernandez comes along maybe once in a generation. No matter how many prospects you get back, no matter how good the players you bring in return for him, none of them will be as talented as Fernandez.
And yet, the reports persist, as do the rumors, that Fernandez could be traded. In part, this is speculation about which direction the Marlins will next take. This is a question extremely central to the Fernandez issue.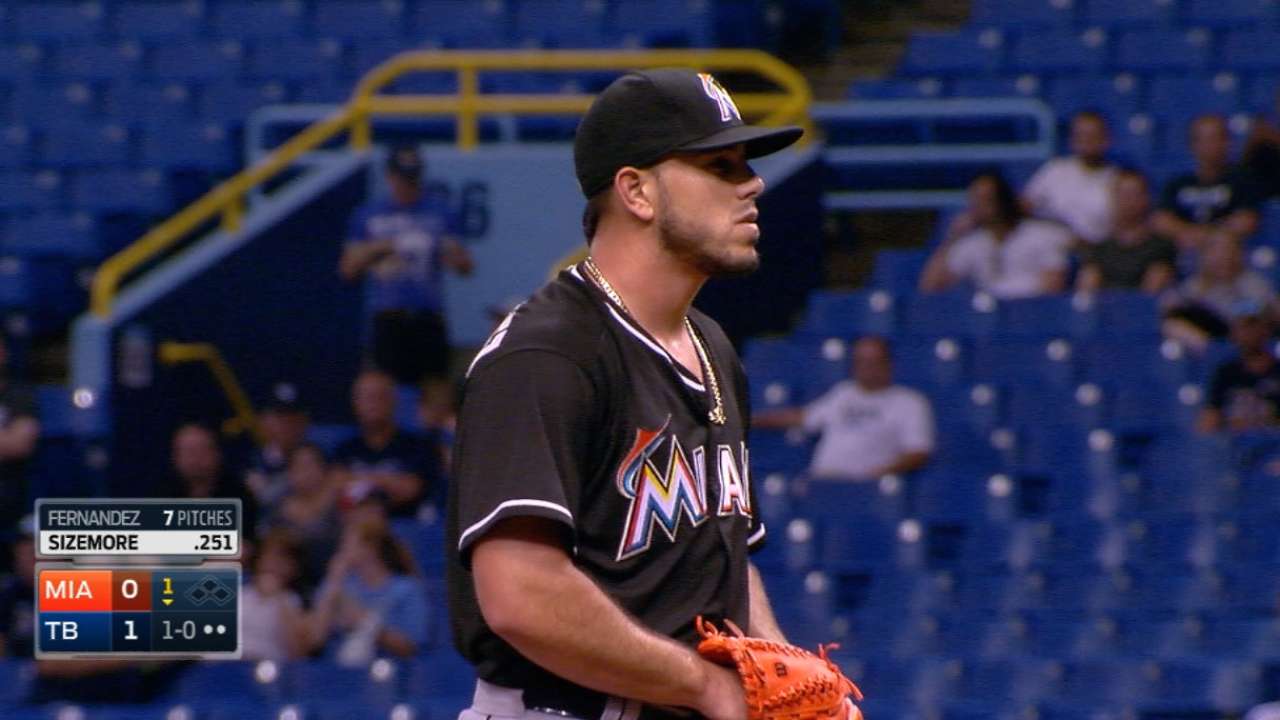 The Marlins just went through a season that was both disappointing and tumultuous. A capable manager, Mike Redmond, was dismissed. A man who had not previously managed, general manager Dan Jennings, was made manager. What happened next was a mixture of underachievement and injury, but it left what was supposed to be a contending team with a 71-91 record.
But Miami took a major step toward managerial stability by hiring Don Mattingly. And there is undeniable talent on this roster, starting with the superstar ability of right fielder Giancarlo Stanton.
The Marlins still need depth in the starting rotation behind Fernandez, but this is not a club that needs to go back to day one and start over.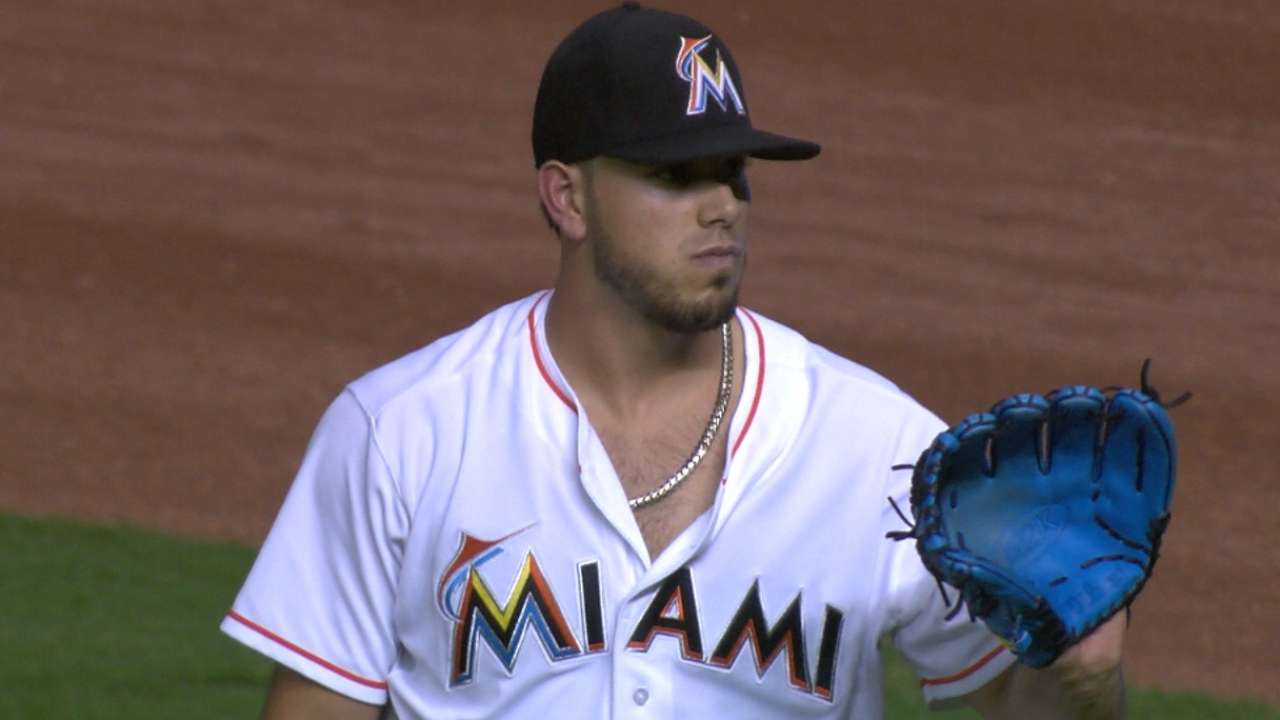 Part of the speculation about Fernandez's future is the notion that eventually the Marlins won't be able to afford him. On the other hand, Miami was able to afford Stanton, to the tune of $325 million over 13 years.
Fernandez won't be eligible for free agency until 2019, but he will be arbitration-eligible for three straight seasons. And his agent is Scott Boras, so Fernandez is going to emerge from this process in possession of every possible nickel.
The most persistent notion about the theoretical trade of Fernandez is that he will be dealt to the Dodgers. This line of thinking was given a boost Wednesday with the Dodgers involved in a three-team trade in which they emerged with three more impressive prospects, in particular right-handed pitcher Frankie Montas.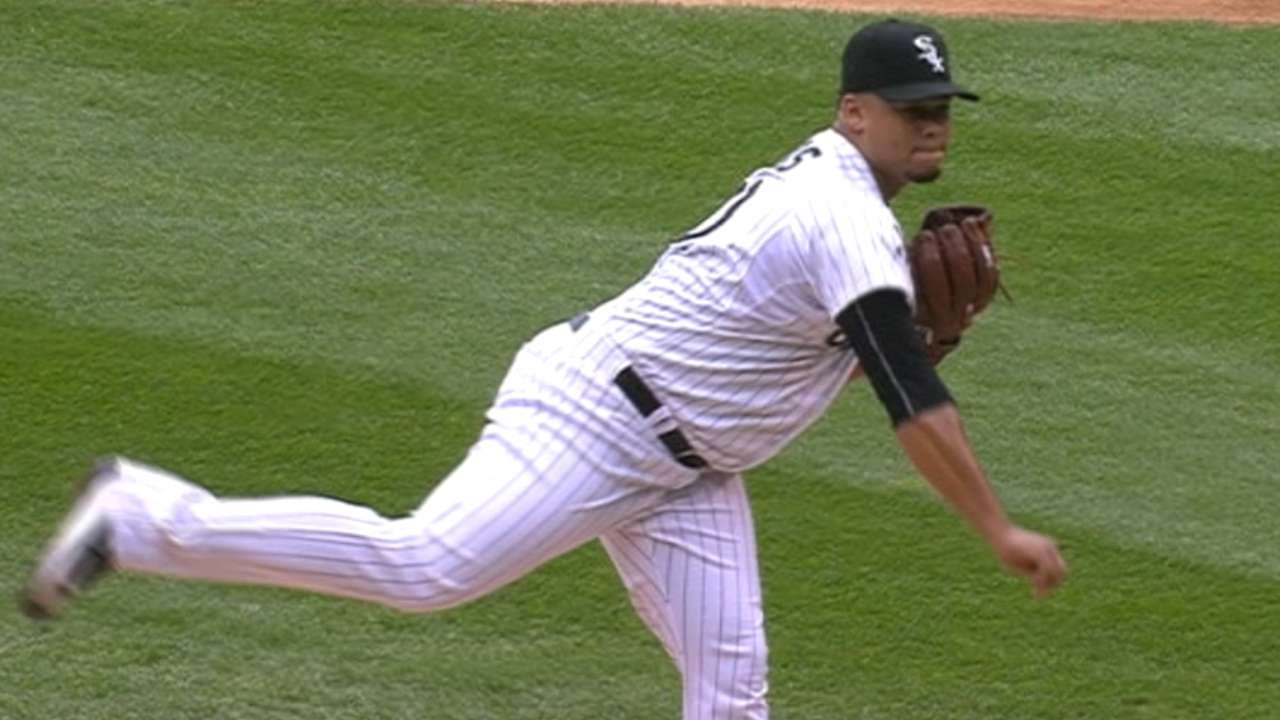 The reasoning is that the Dodgers now have the wealth of prospects that would make a deal for Fernandez not only plausible, but palatable, for the Marlins. And with the National League West-rivals Giants and D-backs making major improvements to their rotations, the Dodgers, the thinking goes, would be especially motivated to make a major pitching move of their own.
What would constitute an adequate offer for Fernandez is, of course, something that ultimately only Miami can decide. Every team has a player or players that are said to be untouchable, unless someone makes a previously unimaginably great offer. In the case of Fernandez, that is what it would take to trade him; something previously beyond the range of imagination.
For the Marlins to trade Fernandez, they would also seem to be trading the possibility of success in the near term for success in the middle distance. That's never an easy call, particularly for a team that thought it was in position to contend in 2015.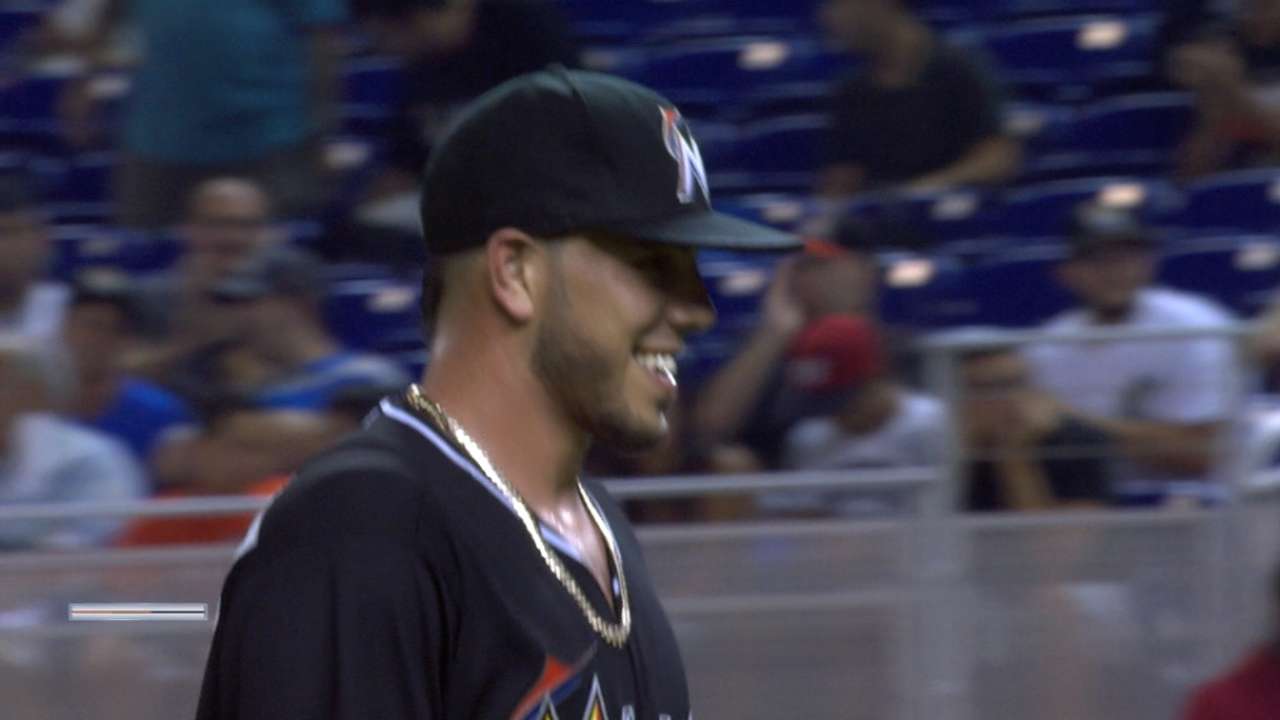 Expect the speculation about a trade of Fernandez to continue, even if it doesn't translate into anything like reality any time soon. A talent of this magnitude is going to attract attention, particularly when the demand for top-shelf pitching greatly exceeds the supply.
It is difficult to overstate how good Fernandez can become. This is precisely why the idea of trading him still doesn't seem like such a terrific plan.
Mike Bauman is a national columnist for MLB.com. This story was not subject to the approval of Major League Baseball or its clubs.