MLB.com Columnist
Jesse Sanchez
Youth baseball clinic in Cuba a uniting force
Event at historic Estadio Latinoamericano provides hope for players
HAVANA -- The pulsing sounds of Alexander Abreu y Havana D' Primera, the famous combination of salsa, funk and Afro-Cuban beats known by everyone on the island, provided the bassline at Havana's most famous baseball stadium on Wednesday morning. The Spanish chatter in the stands added to the rhythm.
Brayan Pena, wearing a Cardinals jersey for the first time since he signed with St. Louis last month, stood near home plate with his back toward center field as he waved his index fingers and smiled at the young all-stars from the Cerro youth baseball league who were gathered around him.
"I was just like you," Pena said. "I am from here just like you. It's important that you listen to your parents, your coaches and do what they say if you want to be a success on and off the field. Listen to them and be the best you can. You are the next generation."
To Pena's right, White Sox slugger Jose Abreu and Alexei Ramirez fed ground balls to kids from Playa's youth league on the dirt near third base. Dodgers ace Clayton Kershaw was on the mound, almost exactly 60 feet, 6 inches from Pena, demonstrating his craft to the boys from Marianao. San Diego's Jon Jay, Dodgers outfielder Yasiel Puig, Detroit's Miguel Cabrera and Seattle's Nelson Cruz ran drills for the players from Liga Havana, 10deOctubre and Boyeros in the outfield.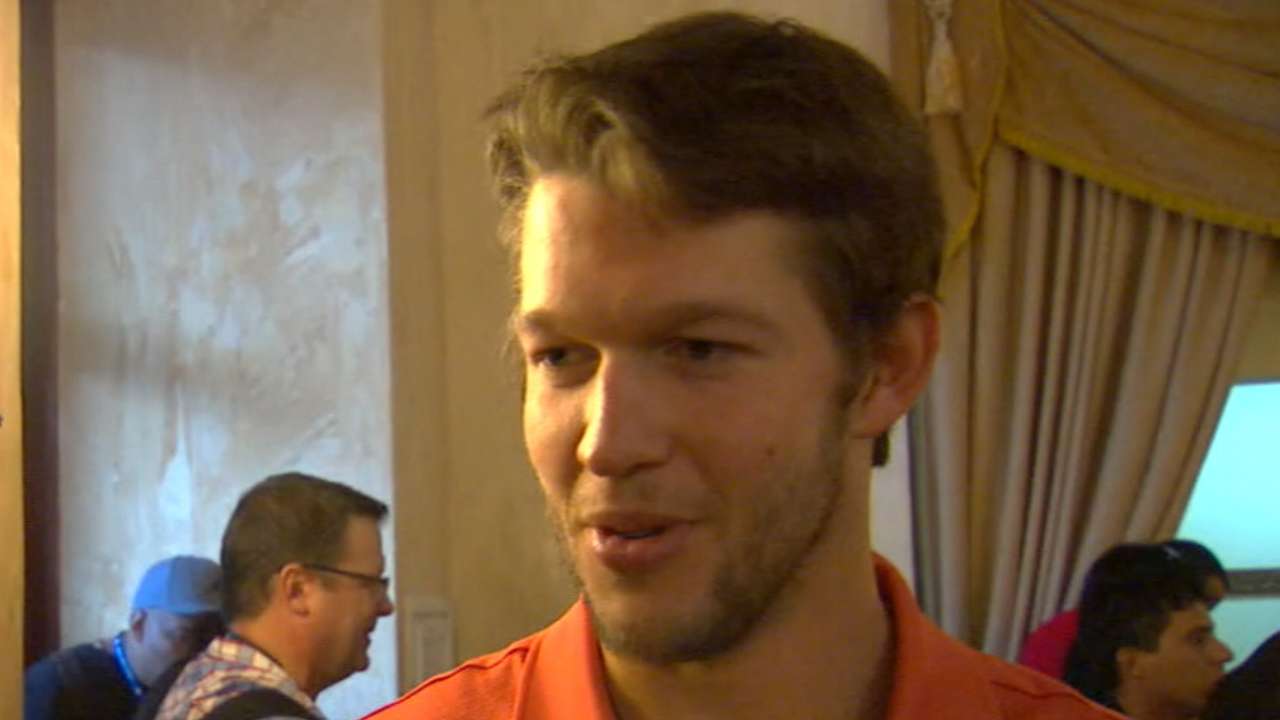 Wednesday's youth baseball clinic at Estadio Latinoamericano, the first of two clinics organized by Major League Baseball and the MLB Players Association on the island this week, was designed to teach the game. It also succeeded in uniting generations of baseball players from two different countries.
Cuban baseball legends like Pedro Lazo, Orestes Kindelan and Rey Anglada were among the Cuban stars to serve as instructors in the clinic. Lourdes Gourriel Jr., arguably the top prospect from Cuba and the youngest son in one of the most famous baseball families there, watched from the home dugout.
Hall of Famers Dave Winfield, now with the MLBPA, and MLB's Joe Torre sat in the stands behind home plate watching the 150 youth players, ages 7 to 12, participating in the event. There were a few hundreds of people standing in the bleachers who came for the show.
"I was impressed with the talent of the kids," Cruz said. "They have the right technique, and they know what they are doing. I think we all walked away happy with how [much] fun we had with the kids today."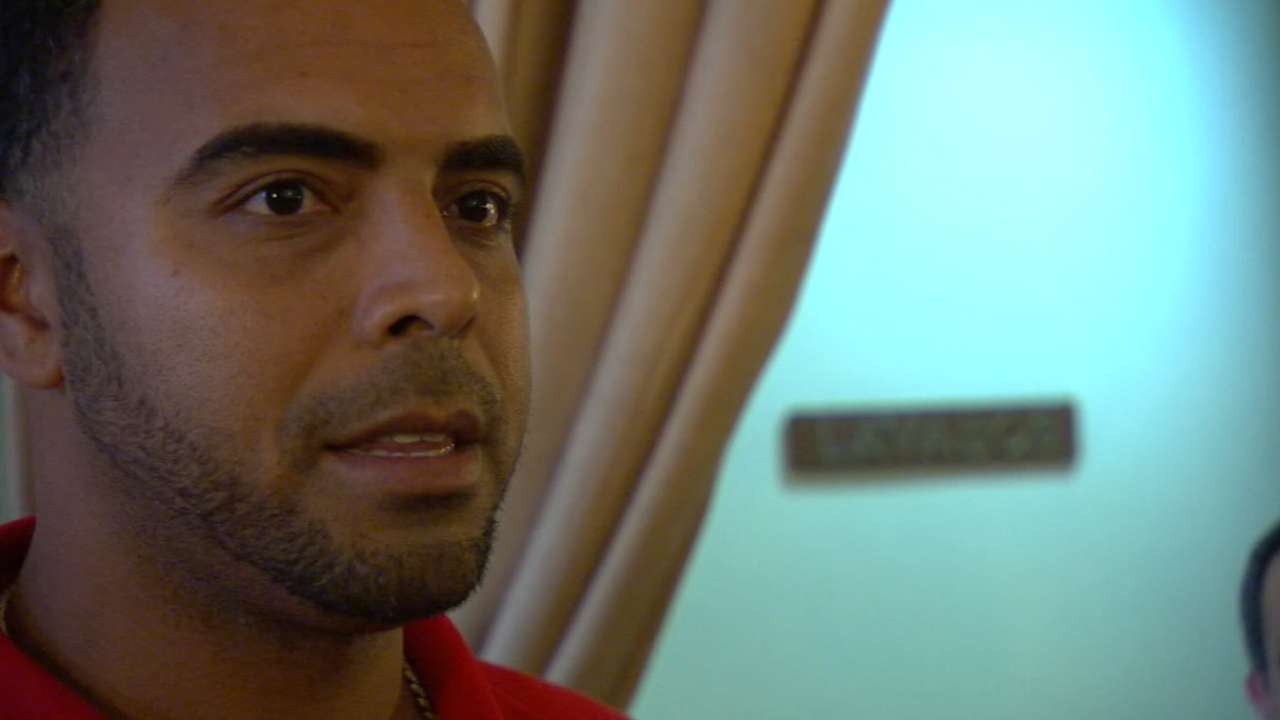 MLB's goodwill tour to Cuba opened with a news conference Tuesday at Hotel Nacional and wraps up Thursday with a baseball clinic at Estadio Victoria de Giron in Matanzas. After Wednesday's clinic and lunch at the iconic El Floridita restaurant in Old Havana, the players attended a charity event in conjunction with Caritas Cubana, a U.S.-based nongovernmental provider of humanitarian, social and emergency services to the island. On Monday, the MLBPA, through the Major League Baseball Players Trust and MLB, announced a $200,000 grant to the organization.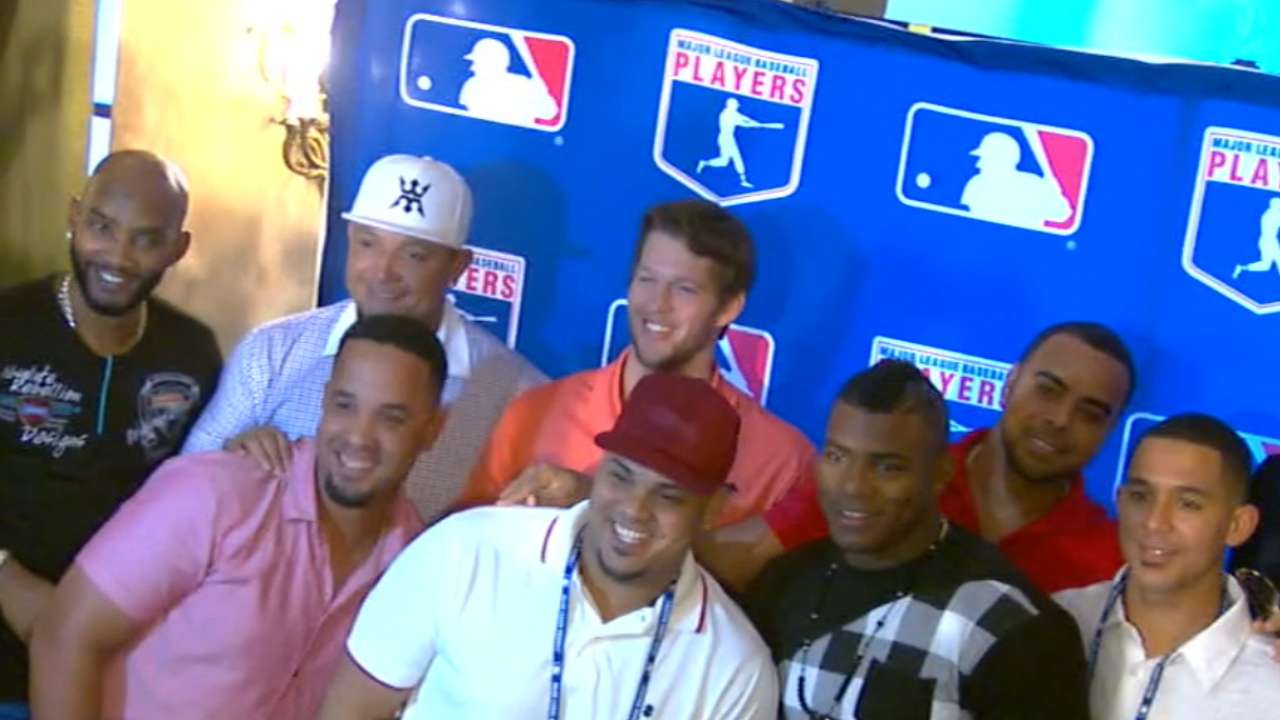 Part of the mission of the goodwill tour is to learn more about Cuba and bridge the gap between the two countries using baseball. The tour comes as the U.S. and Cuba seek to normalize relations and as baseball searches for a safe way to get Cuban players in the Major Leagues.
The U.S. government began implementing a trade embargo in 1960 and broke off diplomatic ties with Cuba on Jan. 3, 1961. In June, President Barack Obama announced that the U.S. and Cuba will restore full diplomatic relations and open embassies in an effort to normalize relations.
"There are absolutely political hurdles, and we have to leave the politics up to our government and the Cuban government," said Dan Halem, MLB's chief legal officer. "We take our lead from our government, and that will always be the case. I think you have to crawl before you walk, and just being here, having our players here and having some Cuban players here is a symbolic step, and hopefully we can build on that, playing here in March if we can build on that. That will be another important step."
A posting system, similar to the system Japan uses, could be an option for Cuban players one day in the future, but any agreement would have to be negotiated by MLB, MLBPA and the Cuban Baseball Federation. The embargo also remains in place.
"They want a legal way to get players, and we want a legal way to supply them players, but it's not like that right now," CBF national commissioner Heriberto Suarez said. "You can see our talent, even with our young kids here at the clinic. We train the players and develop them and then they just desert us or get a residency somewhere else so they can go to the Major Leagues. We want to stop that, and we think this could be a first step. "
Gourriel's older brother, Yulieski, is best player in Cuba and has repeatedly said he wants to leave the island legally to play in the big leagues. It's uncertain if Yulieski will ever get his wish. Lourdes Jr. couldn't help but think about the possibility of playing in the Major Leagues one day and returning to participate in a clinic for the island's youth.
"As a father, you want what's best for your children, especially when you are close family," Lourdes Gourriel Sr. said. "To leave behind everything is a difficult thing to do, and not being able to see them is a hard choice to make. But you see things like this clinic today and the Cuban players back here, and you realize that maybe something will change in the future. You see this, and you think maybe one day you won't have to leave everything behind to live your dream. You can come back."
Jesse Sanchez is a national reporter for MLB.com. Follow him on Twitter @JesseSanchezMLB. This story was not subject to the approval of Major League Baseball or its clubs.