MLB.com Columnist
Richard Justice
Friedman's blueprint coming into focus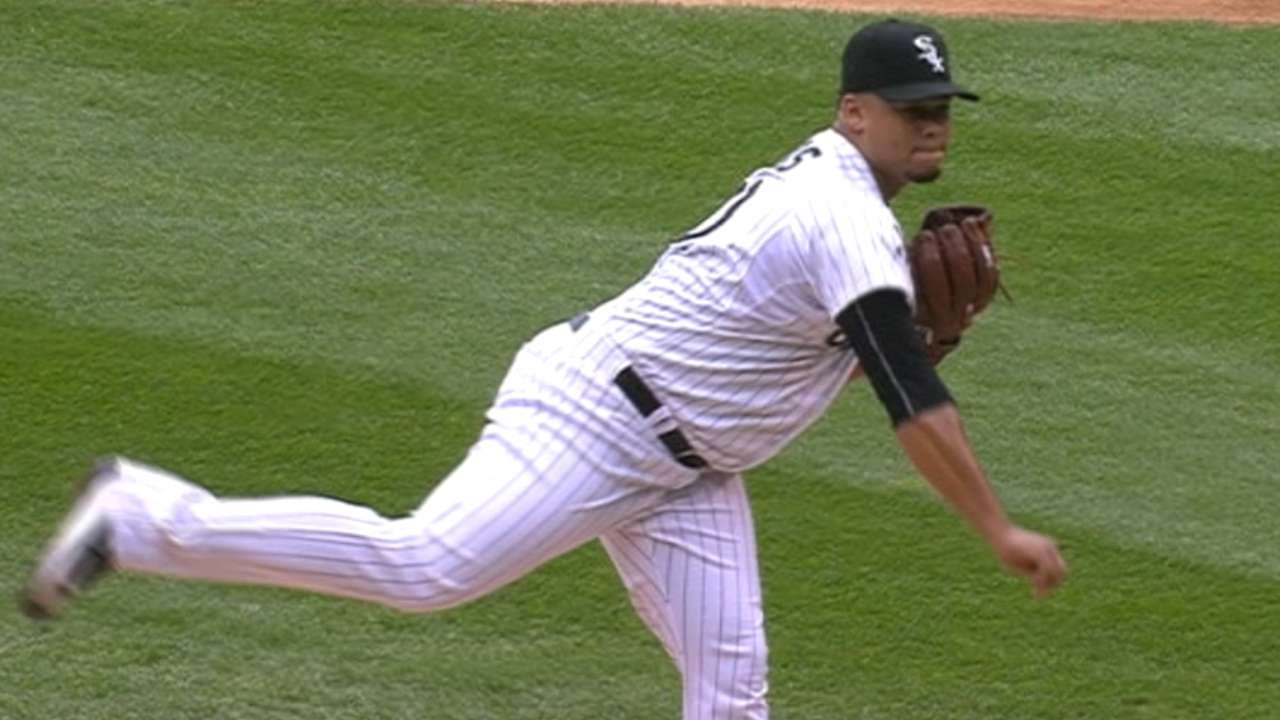 The Dodgers suddenly have an assortment of options, all of them good. This is where the fun stuff could be about to begin.
But before we escort Jose Fernandez to his new locker at Dodger Stadium, let's attempt to see the world through Andrew Friedman's eyes. From the moment the Dodgers' president of baseball operations walked in the door more than a year ago, he made it clear that he wanted to do things a certain way.
The Dodgers had money and weren't afraid to spend it. On the other hand, this ownership group always planned to get back to a roster built around player development and the Draft.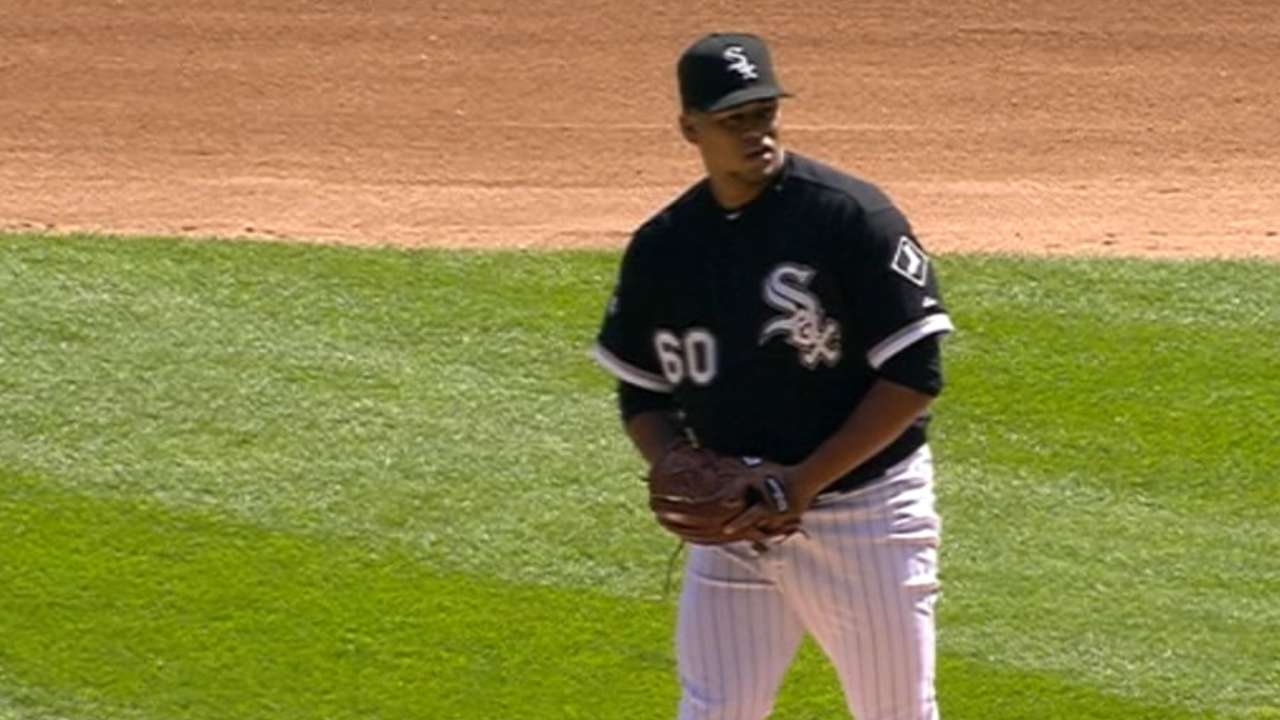 Now that blueprint is coming into focus with Wednesday's acquisition of another high-ceiling arm -- Frankie Montas, a 22-year-old right-hander with a 100-mph fastball.
Montas joined the Dodgers on Wednesday as part of a three-team trade with the Reds and White Sox. The Dodgers traded three prospects and received three in return as their part of the deal: Montas, outfielder Trayce Thompson and second baseman Micah Johnson.
Montas is the one with the highest ceiling, the one who has been turning heads for a couple of years. Friedman has accumulated so many hotshot pitching prospects that he's nicely positioned to do something big.
Or nothing at all.
Both are intriguing possibilities.
Regardless, the Dodgers do not believe that they will take a step back in 2016. They were disappointed that Zack Greinke signed with the D-backs and acknowledge that the Giants are stronger with the signings of Johnny Cueto and Jeff Samardzija.
As Friedman said, "It's not Opening Day yet. Let's see how our club looks then."
The Dodgers could still be evolving at that point, but know this: They're a good club at the big league level, and they have impressive Minor League depth.
And there are those options.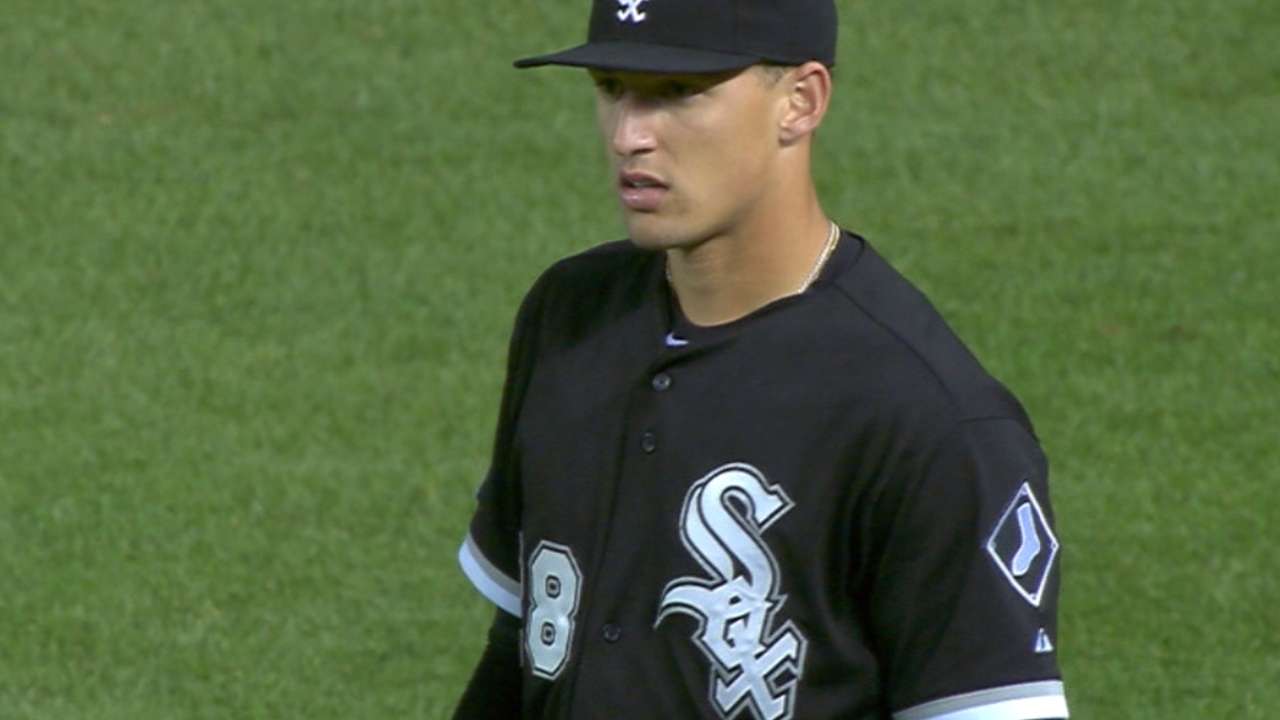 Let's begin with Fernandez. There's probably not another player available who would prompt Friedman to dig as deep into his bag of prospects to get a deal done. The Marlins have shown no inclination to trade Fernandez, but it's worth at least exploring.
Friedman is likely to make other phone calls -- to the Athletics (Sonny Gray), Indians (Carlos Carrasco), Rays (Jake Odorizzi and Matt Moore) and others.
Oh, and there's one other piece of business on Friedman's agenda: Yasiel Puig, who may have become a bit more expendable on Wednesday with the acquisition of two more young outfielders, including Thompson, a right-handed hitter who appears to be big league-ready.
With six veteran outfielders on the depth chart, Friedman could be looking to give the positions more clarity before the beginning of Spring Training. Could Puig be added to a package of young pitchers to get a deal for a proven starting pitcher?
Or does Friedman hold on to Puig, figuring his value might rise if he can get back on the field and be productive?
As for the pitching, the Dodgers have Clayton Kershaw, Brett Anderson and Hisashi Iwakuma penciled into the front three spots in the Major League rotation. Hyun-Jin Ryu would be part of that group as well if he's healthy.
That leaves Mike Bolsinger and Alex Wood competing for the final spot. Another veteran, Brandon McCarthy, is expected to return from elbow surgery after the All-Star break.
If you're thinking the Dodgers could use one more veteran arm, that's almost certainly what Friedman is thinking, too. Here's the flip side of that. The Dodgers could open the season with a Triple-A rotation of Julio Urias, Jose De Leon, Jharel Cotton and Montas. All are highly regarded prospects; Urias has probably drawn more attention on the trade market than any two of Friedman's other young players.
Part of Friedman surely would like to stay the course, keep accumulating talent and build, build, build. But he's also in a "win now" mode, and that could mean one more impact addition.
Friedman has gotten the Dodgers in a place where they're capable of doing that. Stay tuned.
Richard Justice is a columnist for MLB.com. Read his blog, Justice4U. This story was not subject to the approval of Major League Baseball or its clubs.