Reds add coveted Peraza as part of Frazier deal
Touted prospect, Schebler, Dixon head to Cincinnati as club builds for future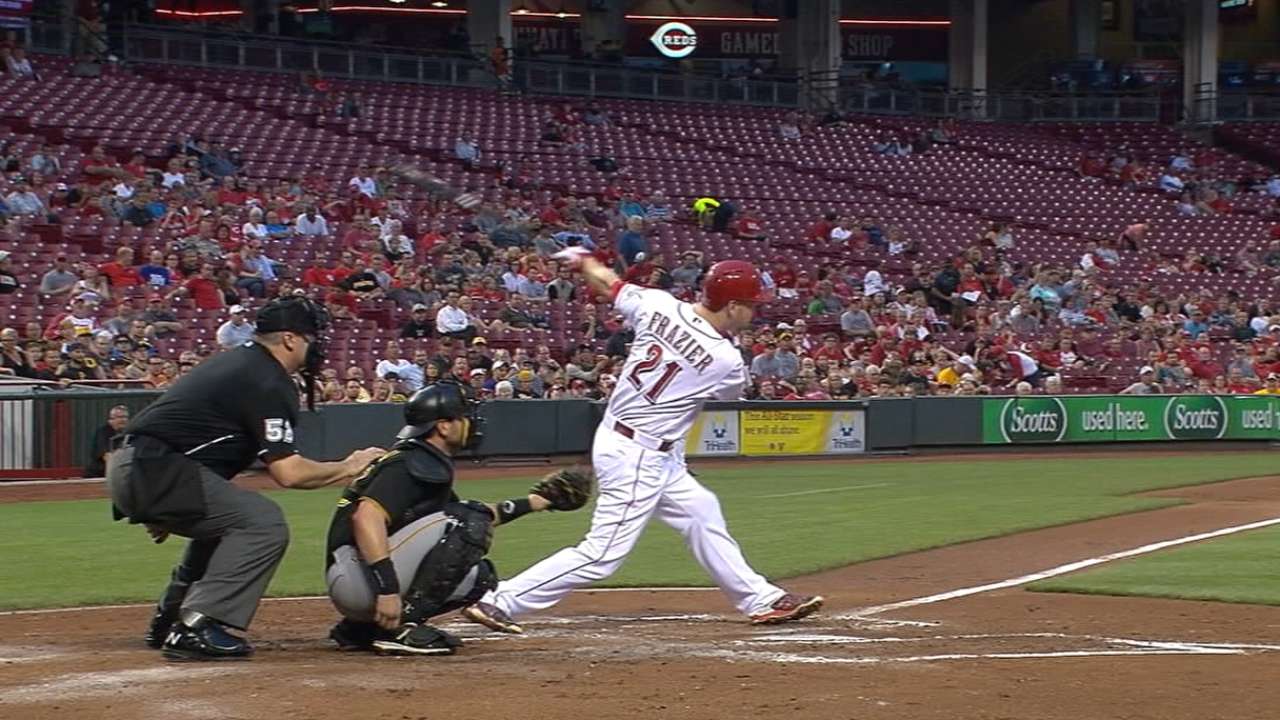 Several teams checked in with the Reds about third baseman Todd Frazier at last week's Winter Meetings. Those discussions continued up until Wednesday, when Cincinnati finally made the tough decision to ship off its two-time All-Star as part of an effort to build for the future.
In a three-team deal, the Reds sent Frazier to the White Sox and received three prospects from the Dodgers: infielder Jose Peraza, outfielder Scott Schebler and second baseman/outfielder Brandon Dixon. Chicago also sent three of its prospects -- pitcher Frankie Montas, second baseman Micah Johnson and outfielder Trayce Thompson -- to L.A.
"This was very difficult to do," Reds president of baseball operations Walt Jocketty said on a conference call with reporters. "It was a difficult phone call to make, but as we move forward, what we set out to do here is to try and get this team back into contention as quickly as we can. We felt this was part of the process to get to that point."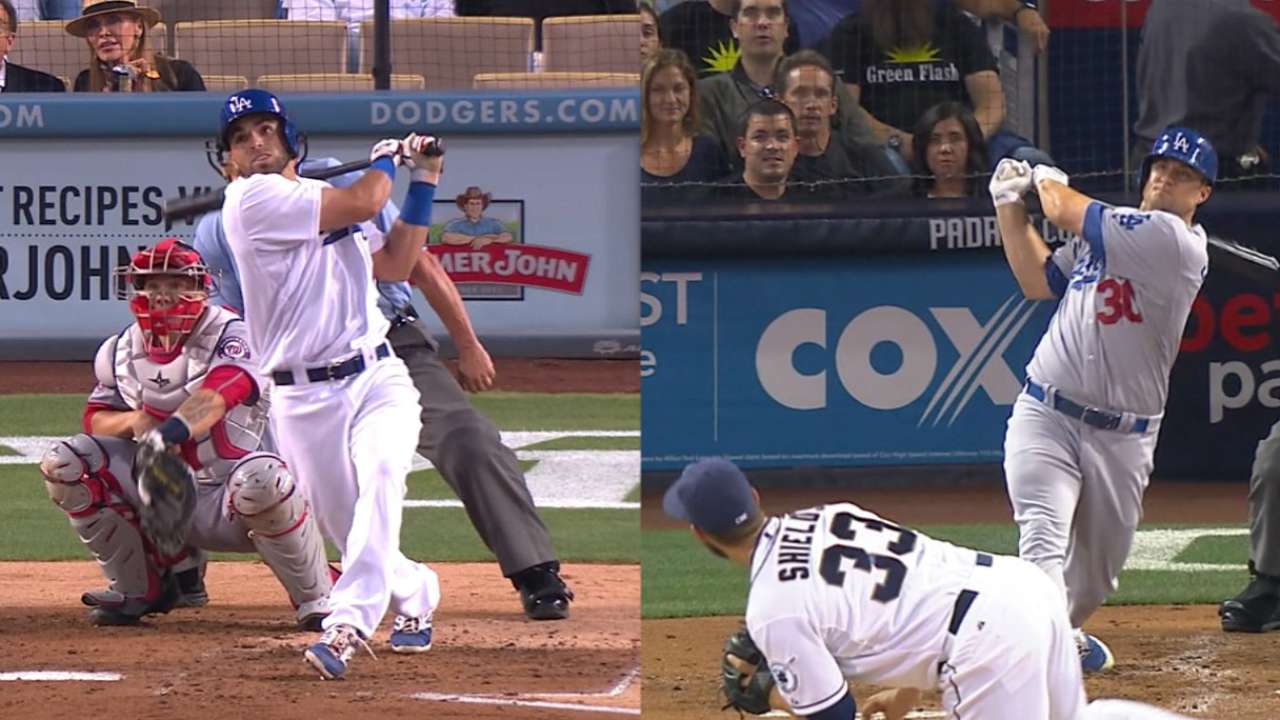 After making the postseason three times from 2010-13, Cincinnati slipped to 76 and 64 wins the past two seasons.
From Reds to White Sox:
Todd Frazier, 3B
From Dodgers to Reds:
Jose Peraza, 2B (No. 1 on Reds' Top 30)
Scott Schebler, OF (No. 13 on Reds' Top 30)
NR Brandon Dixon, 2B
From White Sox to Dodgers:
Frankie Montas, RHP (No. 4 on Dodgers' Top 30)
Micah Johnson, 2B (No. 8 on Dodgers' Top 30)
Trayce Thompson, OF (No. 16 on Dodgers' Top 30)
• Mayo: Comparing traded prospect trios in Frazier deal
At the same time, Frazier put together perhaps his two best seasons, hitting a combined .264/.322/.479 while averaging 32 home runs, 85 RBIs and 17 stolen bases per season. He was an All-Star both years, and he won the 2015 Home Run Derby in front of his home fans at Great American Ball Park. Over that two-year span, he also was sixth among MLB third basemen in defensive runs saved and fifth in wins above replacement, according to FanGraphs.
"We certainly appreciate all that Todd did while he was here," Jocketty said. "He was a big part of our club, a big part of the community and a real good guy to have on the team. But I think it's a good opportunity for him, and we got more quality young depth for our organization."
According to Jocketty, the Reds considered trading Frazier for the package the White Sox ultimately sent to the Dodgers, but they preferred what L.A. offered. The key was Peraza, who was ranked by MLBPipeline.com as the Dodgers' fourth-best prospect, and 24th-best overall.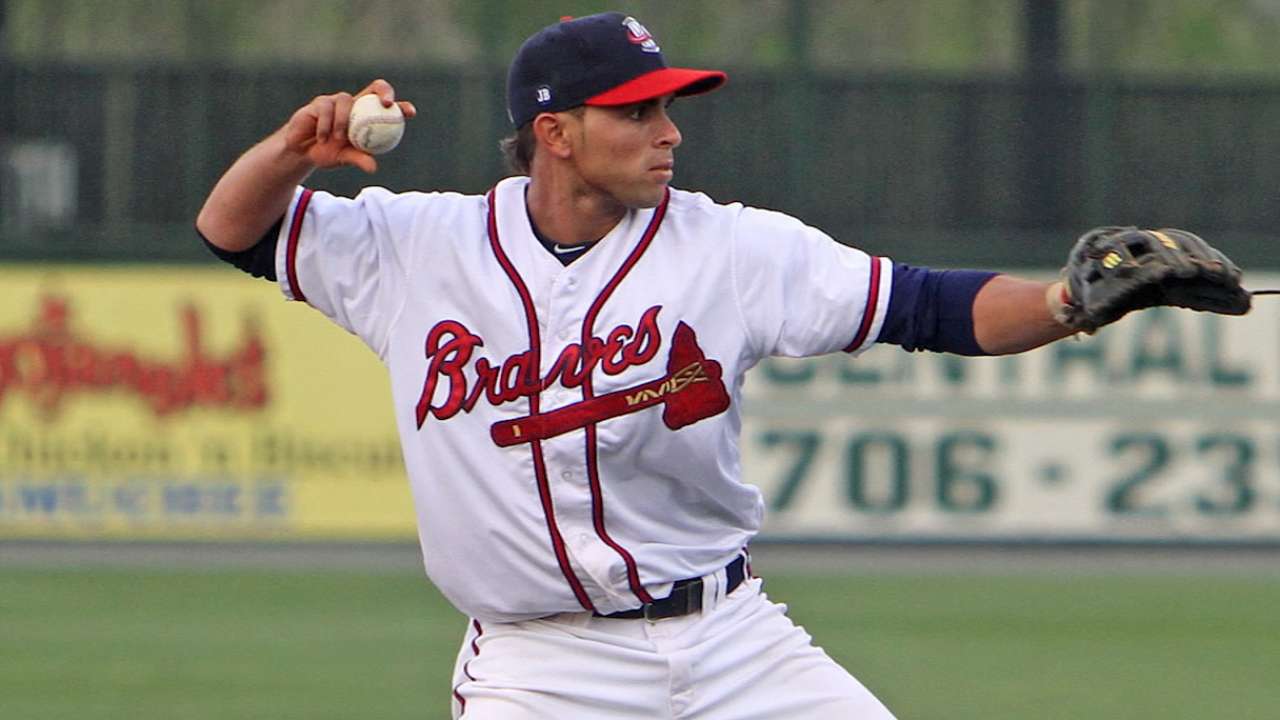 The 21-year-old has hit .302/.342/.387 over five Minor League seasons, with only nine home runs but 210 stolen bases, including 33 in 40 tries at Triple-A this past season. Peraza, who has split time between second base and shortstop over his pro career, was sent from the Braves to the Dodgers as part of a three-team trade with the Marlins on July 30, and he made a brief seven-game debut in L.A.
"Peraza was a guy that we had focused on and identified as a guy we thought could be a second baseman or a shortstop for us for a number of years," Jocketty said. "He's young, he's had a lot of success at a young age, hits, an above-average runner, and a solid defensive guy. He does a lot of things well, and we've had guys watch him quite a bit, both with the Dodgers last year and with the Braves last year and years before, and they had excellent reports on him."
Jocketty believes both Peraza and Schebler could help the Reds as early as 2016. In the wake of the Frazier trade, Eugenio Suarez is expected to move to third base, with Zack Cozart at shortstop and Brandon Phillips at second. However, FOX Sports reported Tuesday night that Cincinnati was discussing a deal to send Phillips to Washington, which could potentially open the door for Peraza.
Schebler, a 25-year-old left-handed batter, went 9-for-36 with three homers for the Dodgers and posted a .241/.322/.410 line with 13 homers at Triple-A Oklahoma City this past season. Ranked as L.A.'s No. 13 prospect, the Reds see him as a corner outfielder.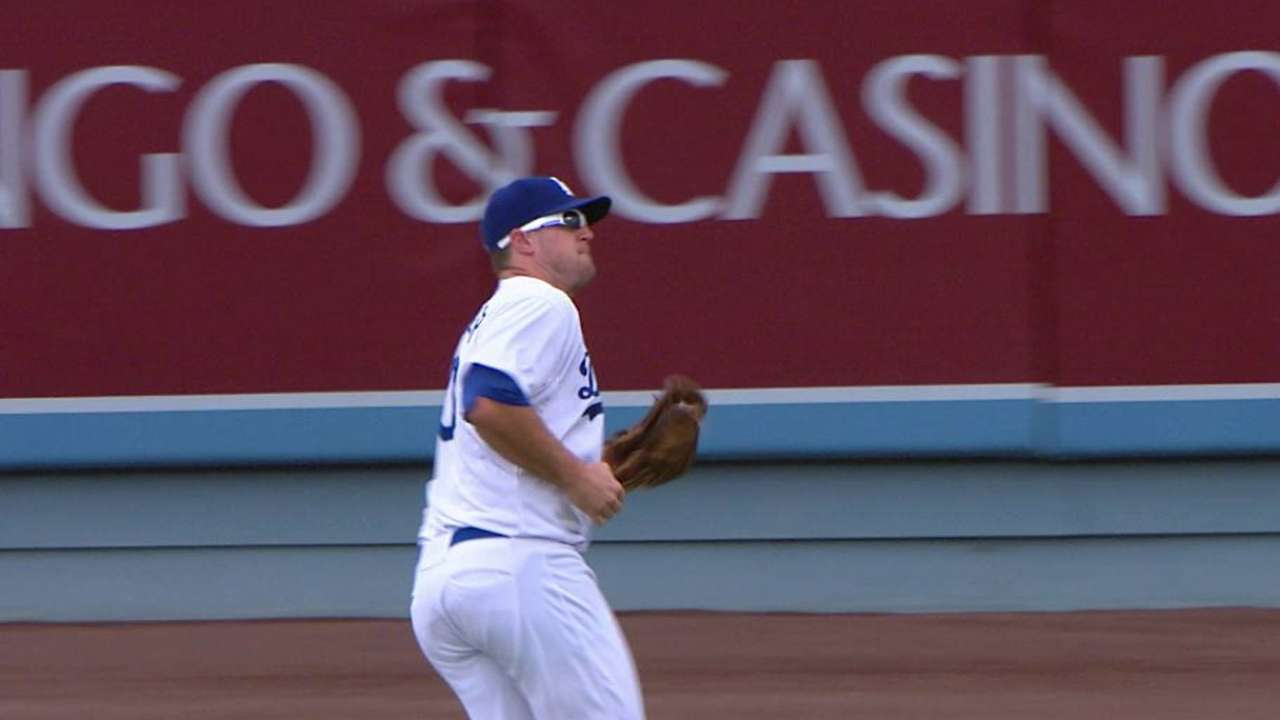 "He could possibly fit in as a platoon guy this year, or better, depending on what we see when we get to Spring Training," Jocketty said. "But he's another guy we think has got some power and will hit well in our ballpark."
Dixon, 23, was a third-round pick in 2013 and batted .263/.303/.443 with 19 homers and 26 steals while splitting time between Class A Advanced Rancho Cucamonga and Double-A Tulsa.
With this deal completed, Jocketty said the Reds will continue to look for ways to improve for the future. That still could include a trade of closer Aroldis Chapman, who was reportedly close to being sent to the Dodgers last Monday before allegations of domestic violence surfaced. It's still unclear whether Chapman will face discipline from Major League Baseball for his role in the incident.
"We still have some clubs that have talked to us [about Chapman]," Jocketty said. "We're not close to anything yet, but we continue to talk to clubs, and clubs have continued to express interest, but I just don't know how to determine when that might happen."
Andrew Simon is a reporter for MLB.com. Follow him on Twitter @AndrewSimonMLB. This story was not subject to the approval of Major League Baseball or its clubs.