Safer path sought for Cubans to reach MLB
Discussions taking place during goodwill tour to island nation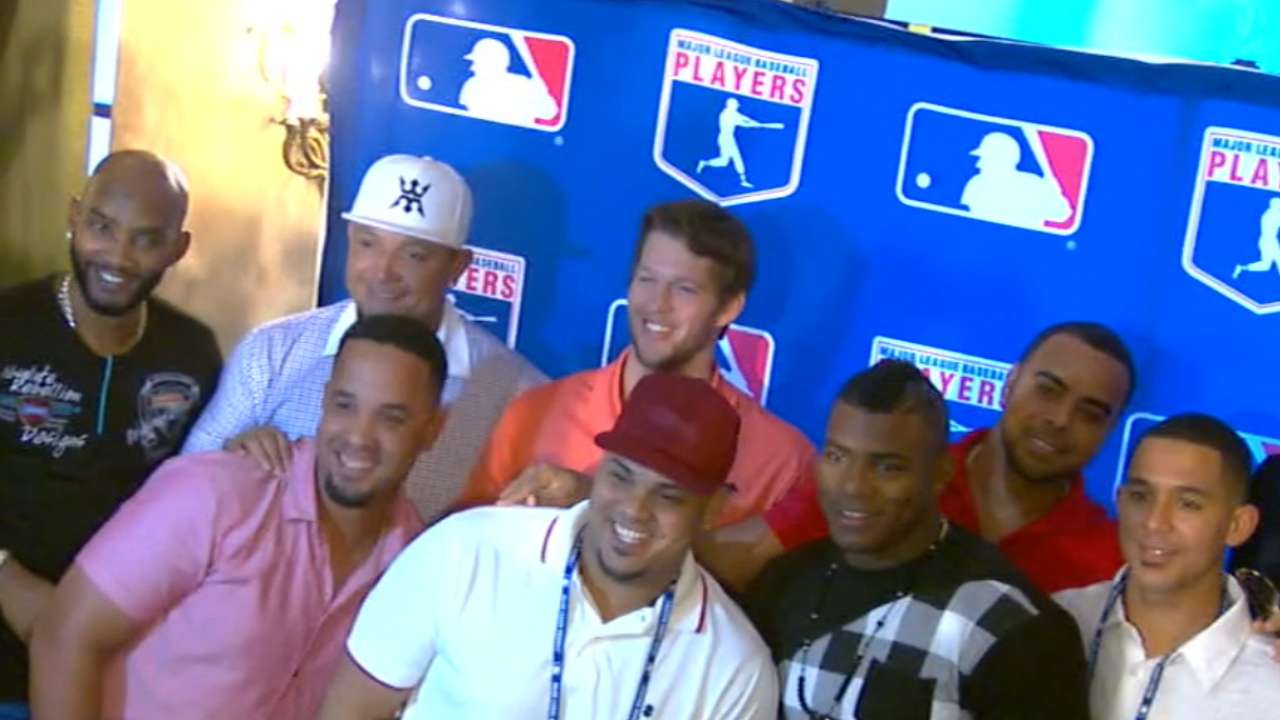 HAVANA -- Major League Baseball will "try very hard" to establish a safer method of getting Cuban ballplayers to the United States and is "cautiously optimistic" about playing Spring Training games on the island in March, chief legal officer Dan Halem said at the outset of MLB's goodwill trip to Cuba.
MLB has returned to Cuba for the first time since 1999, the initial step in an effort to normalize relations with the baseball-rich nation. Throughout the three-day visit, an octet of Major League players -- Clayton Kershaw, Miguel Cabrera, Yasiel Puig, Jose Abreu, Nelson Cruz, Alexei Ramirez, Jon Jay and Brayan Pena -- will host clinics, attend charitable events and engage with locals.
In the meantime, MLB, the MLB Players Association and the Cuban Baseball Federation are expected to begin preliminary discussions aimed toward ultimately eliminating the messy, dangerous process of defection.
CBF national commissioner Heriberto Suarez cautioned that this is merely "a first step."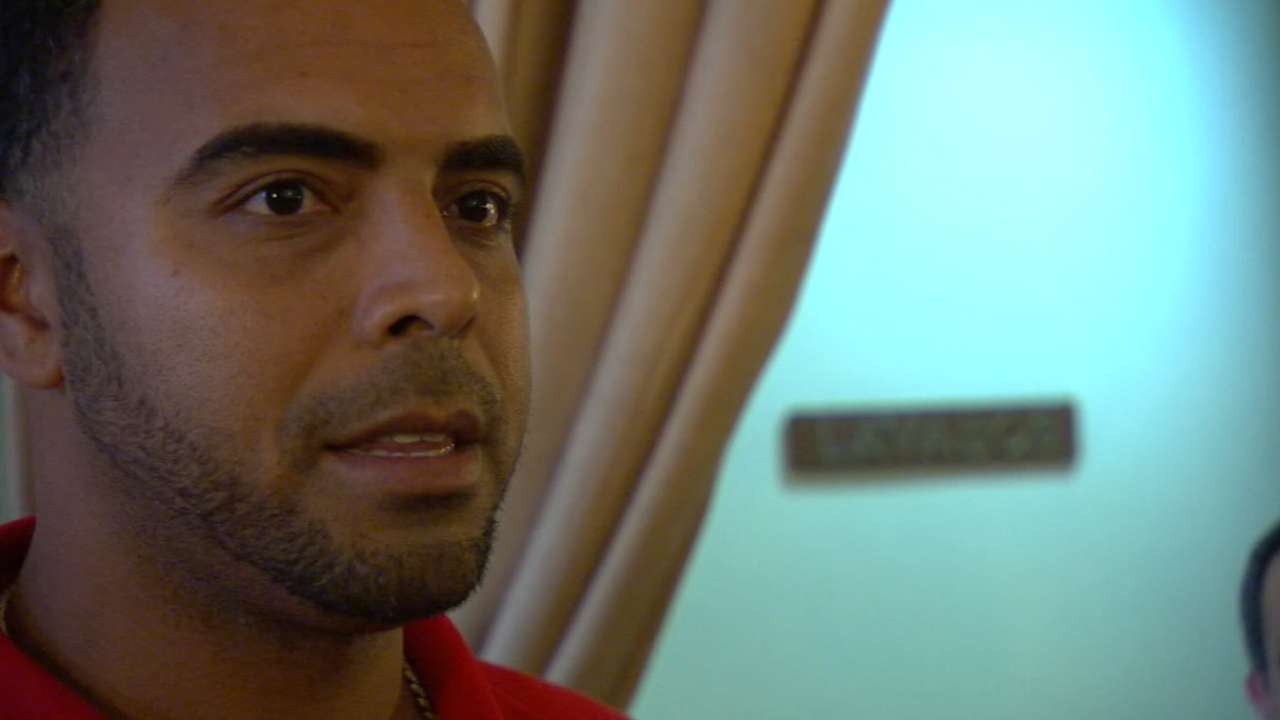 "But you have to celebrate a first step like this," Suarez said in Spanish. "It's a defining moment in our relationship, which could eventually lead to great things to improve baseball, in Cuba and in the world."
Defection -- by abandoning a national team during an international tournament, or via late-night escapes to ports in Haiti and Mexico -- has been the only way for Cubans to make it to the Major Leagues since Fidel Castro took power in 1959. Players must first establish residency in a country outside of Cuba and the U.S., then petition for free agency.
But failed attempts are common and lives are frequently put at risk.
"Not acceptable," Halem said of the current system, a byproduct of the trade embargo that has been in place for more than 50 years. "We're going to try very hard to fix it, but it's going to require the cooperation of more than just Major League Baseball and the Players Association. It's going to take cooperation from two governments and certainly the Cuban Baseball Federation."
One proposed method could mimic the current posting system, which allows professional teams in Japan and South Korea to be compensated when their best players leave for the Major Leagues. Another is something akin to the Mexican League, where teenagers are affiliated with local clubs that eventually get 7.5 percent of the cut when they sign with a team in the Majors.
"We're willing to have a conversation about player entry into the game," MLBPA executive director Tony Clark said, in no specific terms.
"The challenges are complex," Clark added. "And it's not a simple answer one way or the other. What is a true testament to our game, however, is that we have players from all over the world, and those players enter in a lot of different ways, through a lot of different systems, and come from a lot of different backgrounds."
More than 100 players from Cuba -- many of them All-Stars -- have played in the Major Leagues since the U.S. imposed sanctions in 1961. And over the past 18 months, the floodgates have opened. Roughly 125 Cuban prospects have left the island during that time, and the rate is expected to increase now that restrictions are less stringent, seemingly making a change in the current system inevitable.
First, though, the 54-year U.S. embargo against Cuba needs to be lifted.
"It's a process," Suarez said. "It's a process that could move really slowly, one that has to be looked at very closely, so as to not diminish the value of the Cuban player. Remember that baseball represents the identity of this country. Baseball is its passion."
And there's a good chance U.S. baseball can return here in the next three months, by virtue of exhibition games played by the Rays.
MLB Commissioner Rob Manfred drew the Rays' name randomly in November, selecting them as the club that could potentially travel to Cuba for the first Major League game in 17 years. U.S. teams played Spring Training contests in Cuba before Castro's revolution, but none appeared there from March 1959 until the Orioles faced Cuba's national team in Havana in March 1999.
If something is finalized, Tampa Bay would play two exhibition games here in March.
"We're cautiously optimistic that we'll be able to work out all the logistics to open a first game in Cuba during Spring Training," Halem said. "While we're here, hopefully we can start a dialogue with the Cuban Baseball Federation regarding the logistics for that game. The Players Association and Major League Baseball have already begun discussing that game, so we're cautiously optimistic that we'll be able to play here in March. Nothing has been decided yet."
Alden Gonzalez is a reporter for MLB.com. Follow him on Twitter @Alden_Gonzalez and Facebook , and listen to his podcast. This story was not subject to the approval of Major League Baseball or its clubs.