Heyward fine playing center field or right
Three-time Gold Glove Award winner will do what is best for Cubs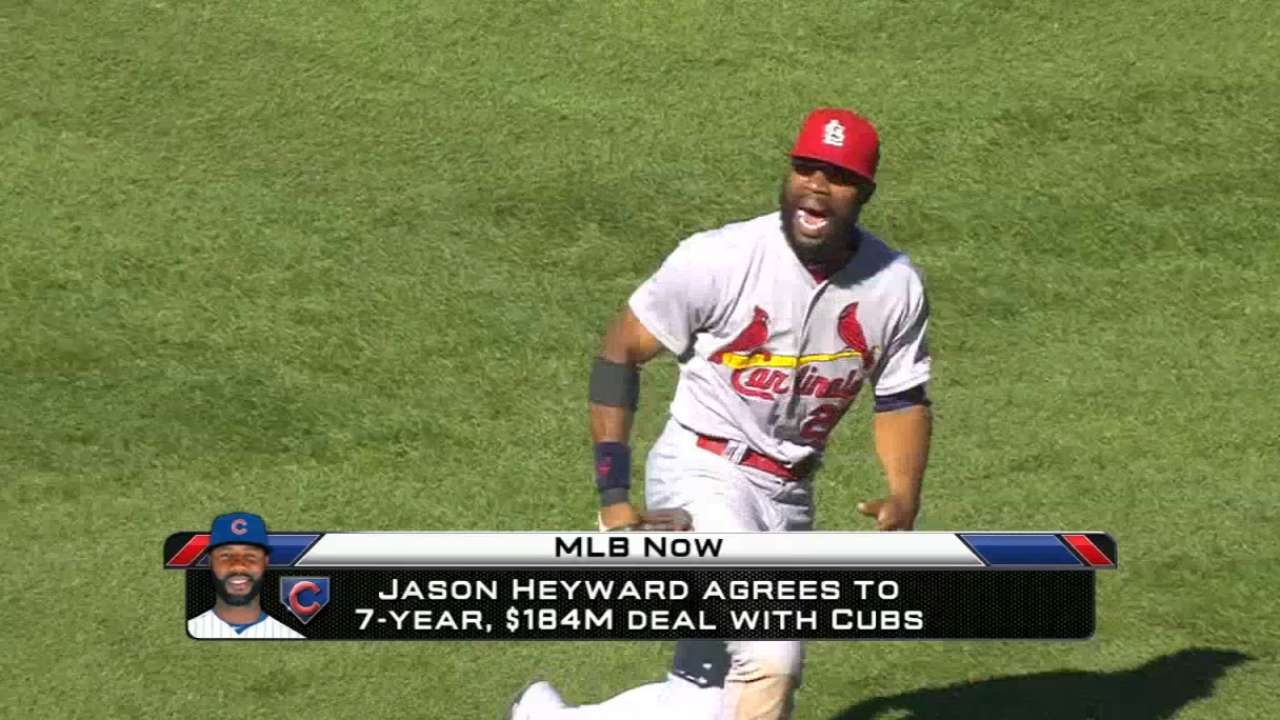 CHICAGO -- Jason Heyward has proven to be one of baseball's most valuable defensive players in his six Major League seasons.
That's the consensus among scouts, front offices, award voters and sabermetricians, and it's a big reason why the 26-year-old outfielder landed an eight-year, $184 million deal with the Cubs.
• J-Hey officially joins Cubs' young core
Defense isn't the only thing Heyward brings to the table, but it is his calling card. Perhaps the biggest question for the Cubs going forward is how Heyward's dominant right-field defense will translate to center.
"If it comes down to it, I'm perfectly fine with playing center field or right field," Heyward said Tuesday at a news conference in Chicago. "Whichever is going to be best for the team in that aspect."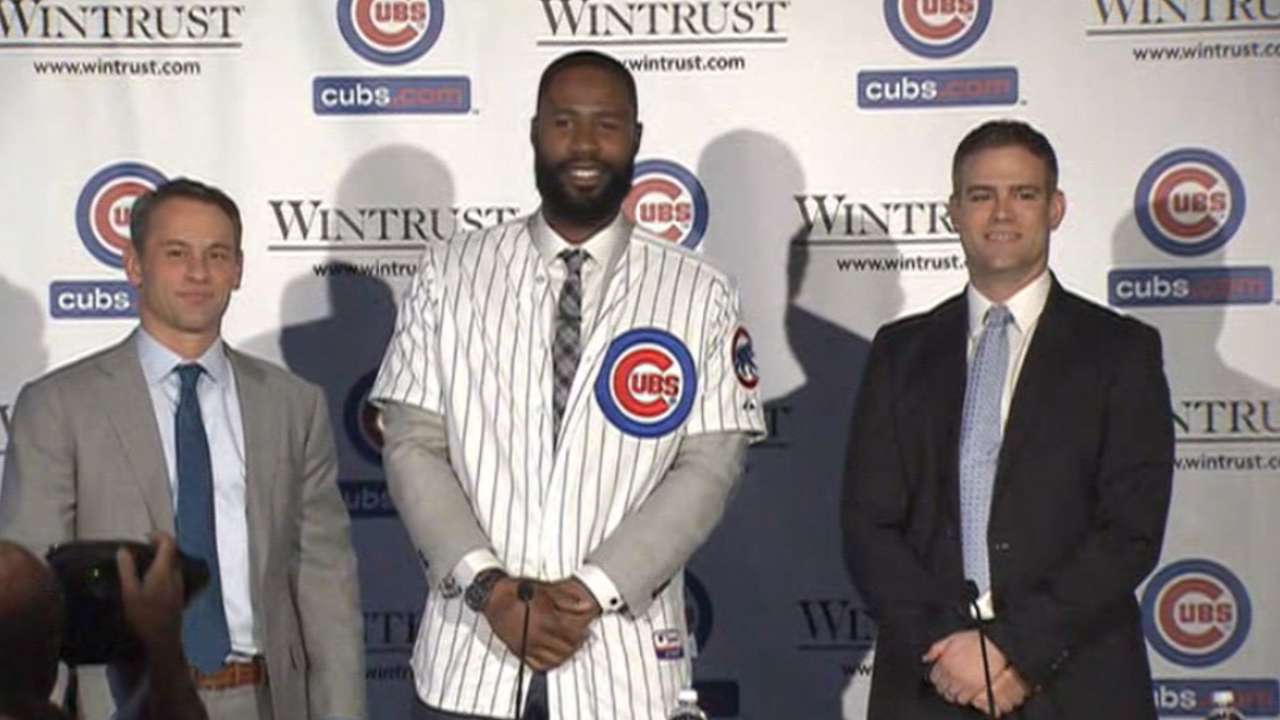 Heyward posted 22 Defensive Runs Saved (DRS) in right field in 2015, nine more than Ender Inciarte, who ranked second. Heyward also led in that category in '14, and he's led all right fielders in Ultimate Zone Rating (UZR) the past two seasons. He is a three-time Gold Glove Award winner.
But as of now, the Cubs are expecting Heyward to be their primary option at a position he's only appeared in 32 times (30 starts) in 816 career games as a defender.
• Center stage: Precedent for Heyward's move to CF
The Cubs believe Heyward can handle it. As president of baseball operations Theo Epstein was rattling off the attributes that made Heyward attractive to his club, he said Heyward is "probably the best right fielder in the game, and someone we feel can play a solid-to-excellent center field, as well."
Another deal for a center fielder could happen, via free agency or trade. The Cubs have been reported to be shopping infielder Javier Baez and right fielder Jorge Soler -- whose move would allow Heyward to return to his natural position.
As of Tuesday, Heyward is the starting center fielder. But he's aware that could change.
"I guess that's going to come down to what we see out of ourselves when the group is at Spring Training," Heyward said. "From my experience, you can say you have certain guys playing somewhere or hitting somewhere in the lineup. When it comes down to it, it's just going to take time for it to play out."
Cash Kruth is a reporter for MLB.com. Follow him on Twitter at @cashkruth. This story was not subject to the approval of Major League Baseball or its clubs.