Jones eager for chance with Rangers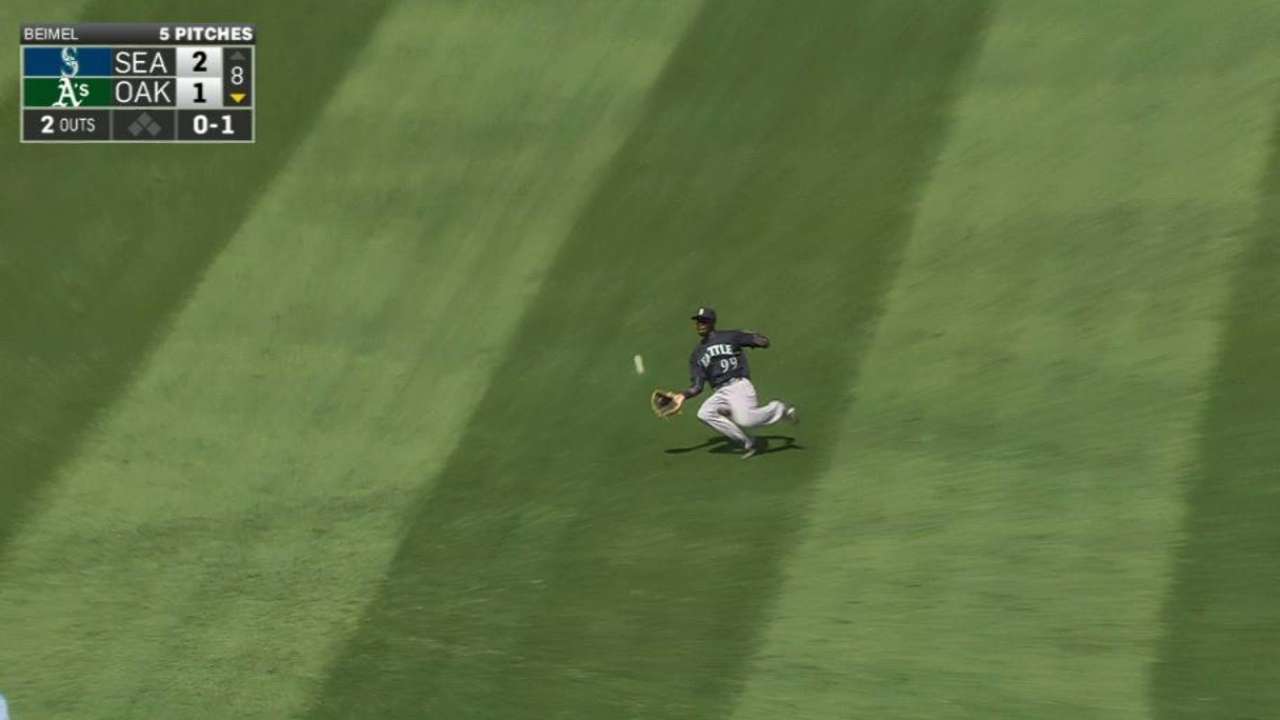 DALLAS -- After coming to the Rangers in the trade that sent Leonys Martin to Seattle, outfielder James Jones is hoping to build on his strong showing in Venezuelan winter ball, following a subpar stint with the Mariners last season.
Jones started 72 games for the Mariners in 2014, mostly in center field, and batted .250 in 312 at-bats. But in '15, he hit .103 in just 29 at-bats, most of which came as a substitution in September and October.
Jones found some consistency this fall though, hitting .341 with nine doubles and two triples in 132 at-bats over 34 games in Venezuela.
"I feel like I've learned a lot within the last two years, especially," Jones said. "I'm happy I took that to Venezuela and worked on the things that I need to work on."
The speedy 27-year-old will likely vie for a backup outfield job in Spring Training.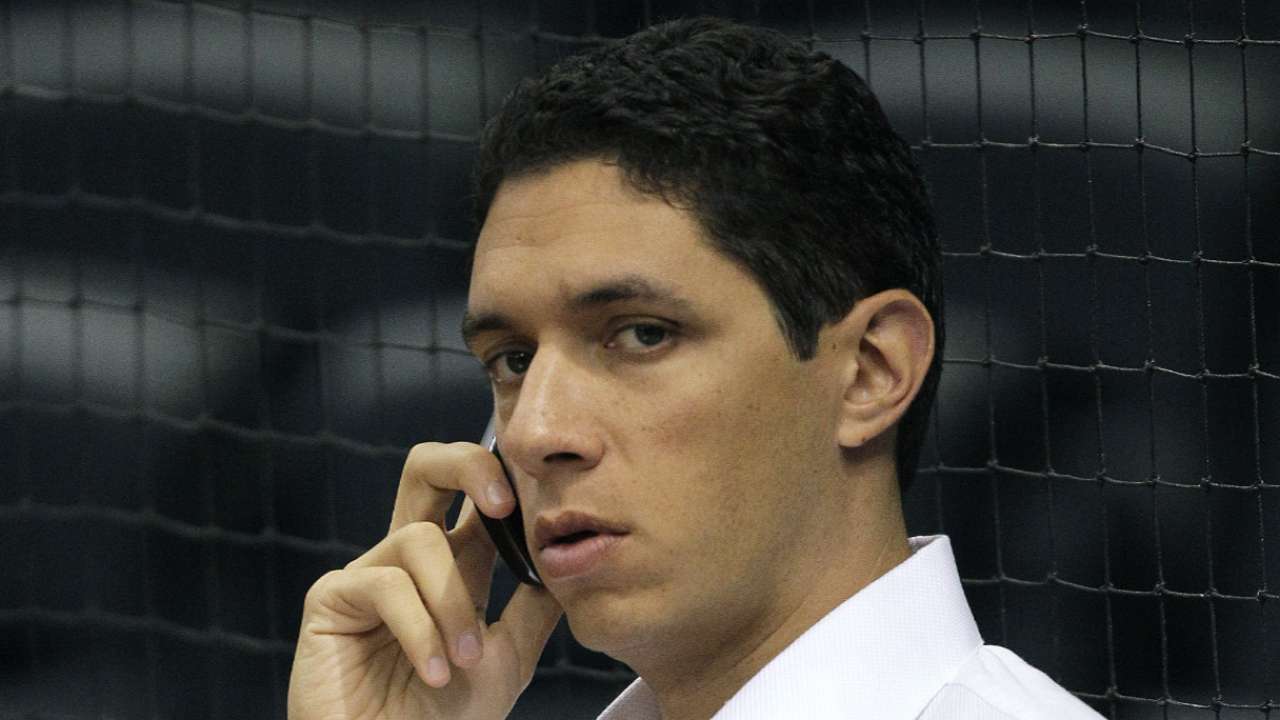 Worth noting
Catcher Bobby Wilson, who spent the final two months of the 2015 season with the Rangers after coming from Tampa Bay on a waiver claim, has been signed to a Minor League contract and will be invited to Major League Spring Training next year.
Wilson hit .221 in 31 games, including 25 starts, for Texas last season. He is a veteran of 249 MLB games with four teams.
"We might still add there" general manager Jon Daniels said of his catching situation, "but we view Bobby as a big league catcher. He came up huge for us last year -- above-average catch/throw, above-average with the pitching staff, great teammate, smart player, a really nice addition back in the mix."
• Daniels said starter Yu Darvish is "right on target" in his rehabilitation from Tommy John surgery. Darvish left his first Spring Training appearance in March with elbow discomfort and did not pitch again in 2015. He will return midseason next year if he continues to progress as planned.
"He's doing great," Daniels said. "Nothing's changed as far as our expectation of when he'll be back or what he'll do when he comes back."
• Daniels said the club continues to talk with Colby Lewis and his agent after the free agent set several career highs last season for Texas. "Obviously we think the world of Colby and are still in contact," Daniels said.
• Reliever Tony Barnette, who signed a two-year deal with the club, is sure he won't be wearing the same number he did in Japan, given that the last Rangers pitcher who wore it was rather famous: "I don't think they're going to be willing to part with No. 34 any time soon, but I'll move on." Nolan Ryan, the last to wear that jersey, is the only Rangers player or pitcher to have his number retired.
• The Rangers announced Tuesday that Dave Raymond, a 21-year broadcasting veteran, will join the club's television broadcast team as the play-by-play announcer for approximately 45 regular-season games in 2016. Steve Busby and Tom Grieve will continue their roles as the primary play-by-play announcer and analyst, respectively.
Dave Sessions is a contributor to MLB.com. This story was not subject to the approval of Major League Baseball or its clubs.