Inbox: Rays planning to trade another starter?
Beat reporter Bill Chastain answers fans' questions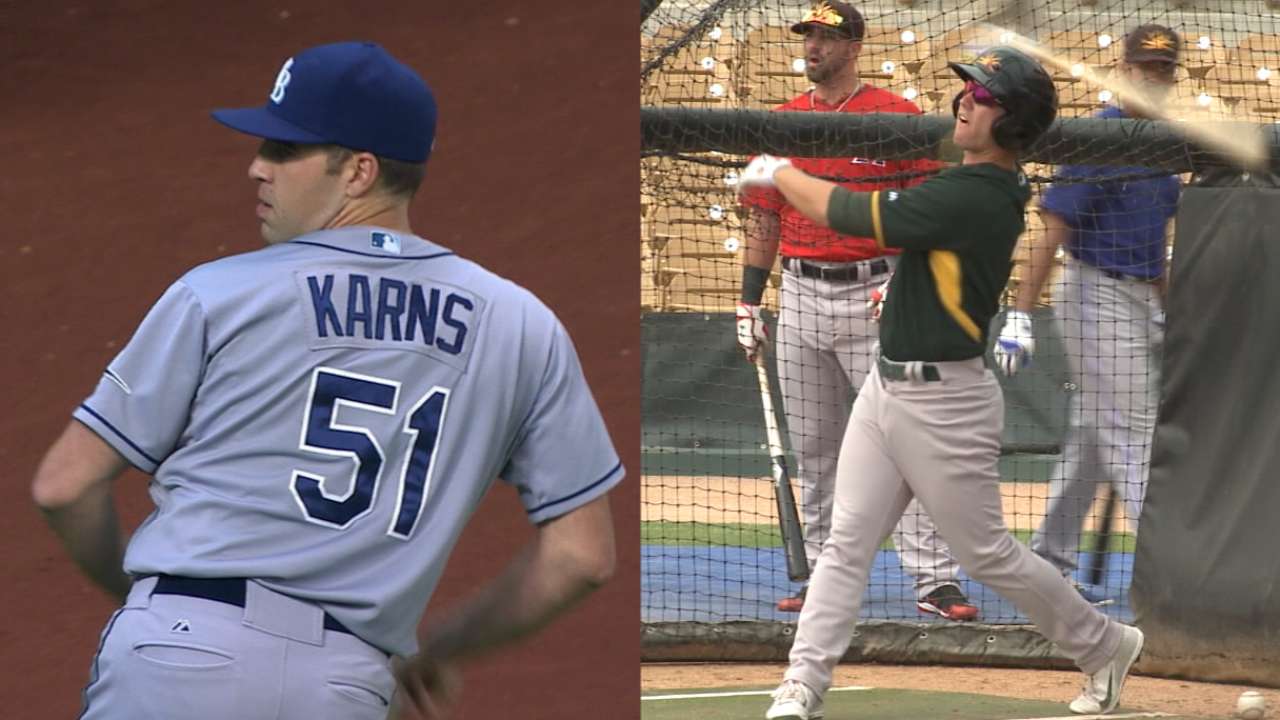 After the struggles the team had last season with the starting pitching, I can't believe the Rays would even consider trading another starter. I was actually surprised they traded Nathan Karns. Now I see they're considering trades for Jake Odorizzi, Matt Moore and Drew Smyly. What gives? Are they really considering these trades, or are these just rumors?
-- D.B. Fowler, Orlando, Fla.
The Rays began the offseason by trading Karns to the Mariners, but I felt like they received some important pieces, particularly shortstop Brad Miller and outfielder/designated hitter Logan Morrison. So at this point, Tampa Bay's field of starters available at the beginning of the season includes: Chris Archer, Odorizzi, Smyly, Moore, Erasmo Ramirez, Matt Andriese, and Blake Snell. Alex Cobb could both be ready by August, and Taylor Guerrieri is another option.
• Submit a question to the Rays Inbox
While I do believe that's a deep pool, I agree with you that club peeled through its depth quickly last season. I don't believe you can trust most of the rumors out there, and the Rays certainly aren't going to tell you which ones have any truth to them. So you have to think rationally about what the team needs. The fact is, their roster is balanced at the moment, but they could certainly make room for an impact bat. Thus, I think Tampa Bay has probably been considering trades that could bring the club a young, controllable bat -- even if the cost would be one of the organization's coveted starters. Wait and see.
Injuries were such a big part of the story for last year's team that I think a slight improvement -- plus some good health -- could make the team a playoff contender this season. What do you think?
-- Dave B., Ruskin, Fla.
I do think last year's team had to contend with more than the average amount of injuries, particularly where the pitching was concerned. Any team that loses its No. 1 starter -- as the Rays did with Cobb before the season began -- is taking a big hit. Assorted injuries then followed the team like the common cold the rest of the season. Having acknowledged that misfortune, I think Tampa Bay had a lot of players step up to nicely fill the gaps.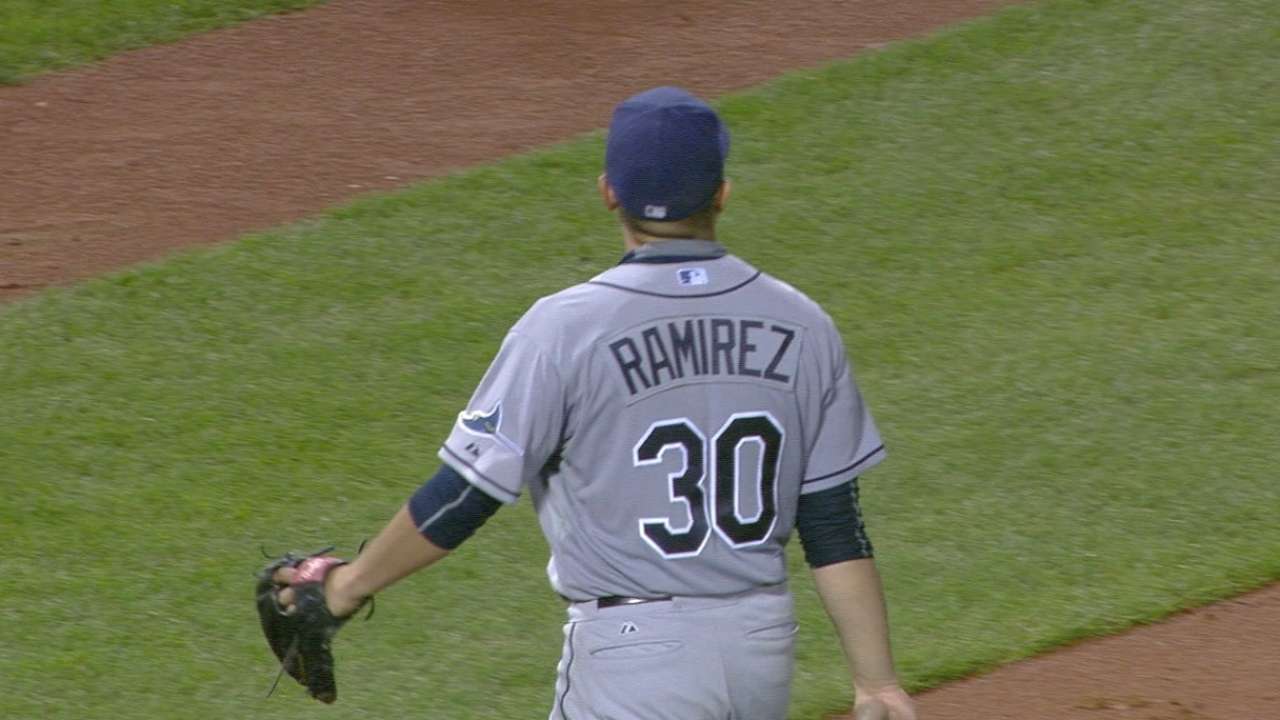 We saw Ramirez and Karns do well in the rotation. We also saw Mikie Mahtook show some spark in the outfield and Curt Casali leave his mark on the catching position. Finally, we saw Logan Forsythe get the opportunity to play every day, and he did a stellar job. So I'll conclude that the injuries probably didn't affect the team as much as has been made, but I do feel as though a little better health will go a long way in 2016. That could very easily translate to the Rays becoming a playoff contender.
Of all the players on the 40-man roster, which of the newbies do you think has the best chance of making the 25-man roster this spring?
-- Sam S., Sarasota, Fla.
Based on the way the Rays have conducted business, the best bet would be a veteran reliever who is signed to a Minor League deal with an invite to Spring Training -- Joel Peralta, Jose Cruz, etc. Look for such a reliever to be signed after the new year.
However, of the group on the 40-man roster, Taylor Motter intrigues me most. A utility man, he won MVP honors at Triple-A Durham, ranking first in the International League in doubles and extra-base hits. According to Tampa Bay's front office, the guy is the baseball equivalent of a basketball gym rat -- he loves the game. I saw snapshots of him last spring, liked what I saw, and I'm looking forward to seeing more of him this spring. So I'll go with Motter as the "newbie" with the best chance to make the team.
Because Snell had such a great season in 2015, will he get serious consideration to find a spot in the rotation?
-- Susan G., Durham, N.C.
If Snell does find a spot, he will be the first of his ilk to do so. Why might he not earn a spot? Because it's out of his control.
Unless the Rays trade one or two more starters before Spring Training, which I believe is doubtful, they will have a healthy stable of arms. There is little downside to having an outstanding pitcher, who pitched at three levels the previous season as Snell successfully did in 2015, begin the season at Triple-A. For starters, it delays the beginning of his Major League service time clock, which is a critical part of doing business for any team.
Finally, having Snell begin the season at Durham would allow him to find his rhythm before thrusting him into the fray on the largest stage.
Bill Chastain is a reporter for MLB.com. This story was not subject to the approval of Major League Baseball or its clubs.