Inbox: What are the plans to help Pelfrey?
Beat reporter Jason Beck answers fans' questions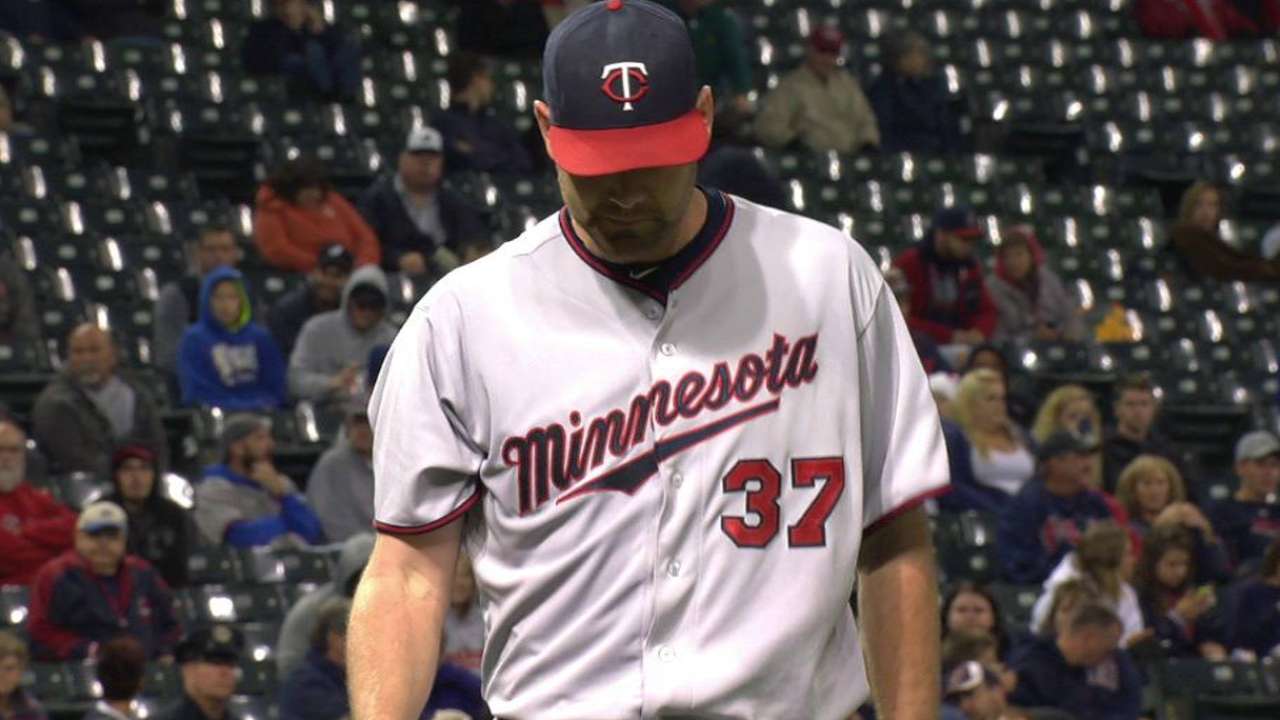 Why can't the Tigers sign Yoenis Cespedes again? We need his bat and his arm.
-- Becca, Toledo, Ohio
Don't you believe a left fielder as Cespedes would cement both the offense and defense in one person along with great team chemistry?
-- Russell H., Adrian, Mich.
Tigers owner Mike Ilitch said if the right players are there, go over the cap. If that's true, why not sign Cespedes or some of the relievers who got away?
-- Jeff U., Maumee, Ohio
• Submit a question to the Tigers Inbox
I sense a theme here. I also sense this will be a lingering theme as the offseason rolls on. For now, the Tigers say they're not pursuing any top free-agent outfielder and are only looking to tweak. Cespedes and Alex Gordon can be ruled out, in the words of general manager Al Avila last week, "at this point." The question will be what happens after the holidays if one or more free-agent outfielders are still out there. Whether the Tigers are watching the market, the market -- agents and clubs alike -- will be watching them.
Ilitch has a history of late offseason signings, from Ivan Rodriguez to Magglio Ordonez. Prince Fielder, Johnny Damon and Jose Valverde are more recent examples. Detroit has the advantage of a protected first-round Draft pick, though that doesn't matter with Cespedes. But those signings didn't come with the Tigers as close to the luxury tax threshold as they are now. Even if Ilitch says he doesn't care about the money, it makes an impact -- especially for teams that pay a higher tax rate for repeat occurrences.
However the comments are taken, the Tigers' dealings so far suggest that money won't block what Avila feels he has to accomplish on his to-do list.
My question deals with the problems Mike Pelfrey had after the All-Star break. What might be their plans to help him overcome them?
-- Dennis M., Holly, Mich.
The Tigers believe Pelfrey's second half was mainly a stamina issue after he pitched just five games in 2014. Even so, his velocity was still strong; his fastball averaged 94.27 and 94.39 mph in August and September, compared to 94.06 mph in April according to brooksbaseball.net. That same site tracks a category called "grooved pitches," though, and Pelfrey's ratio was higher in later months.
Do you think Sean Rodriguez would be a good fit?
-- Rob K., Gibraltar, Mich.
For what the Tigers say they want in an extra player -- infield/outfield capabilities and a right-handed bat with a little power -- Rodriguez fits better than anyone else on the market. Doesn't mean they'll sign him, but there's a fit. Ryan Raburn hasn't played in the infield in a few years, while Don Kelly bats left-handed.
Why are the Tigers always getting older players at a premium price, instead of dipping into their own farm system?
-- Peggy B., Pontiac, Mich.
That's something the front office is trying to change by holding onto as many pitching prospects as possible. If and when the Tigers need pitching help this summer, they want options in the system.
I follow Tiger Minor League teams daily. Dean Green has hit .300 every stop. Does he have a Major League future at 26?
-- Don B., Port Huron, Mich.
Green's numbers are impressive, though a little more power could fill it out. But with no position in the field -- he has been a DH for most of his pro career, with limited time at first base -- it's difficult to see him getting a chance in Detroit unless injuries force a need at DH for a lengthy stretch.
I think Alfredo Simon has a great record as a reliever. Any chance he'll be moved there?
-- John A., Lansing, Mich.
Simon is a free agent. At last check, he was looking to remain a starter.
Let's win games next summer.
-- Keith, Detroit
That would work.
Jason Beck is a reporter for MLB.com. Read Beck's Blog, follow him on Twitter @beckjason and listen to his podcast. This story was not subject to the approval of Major League Baseball or its clubs.