Pitching options still remain for Dodgers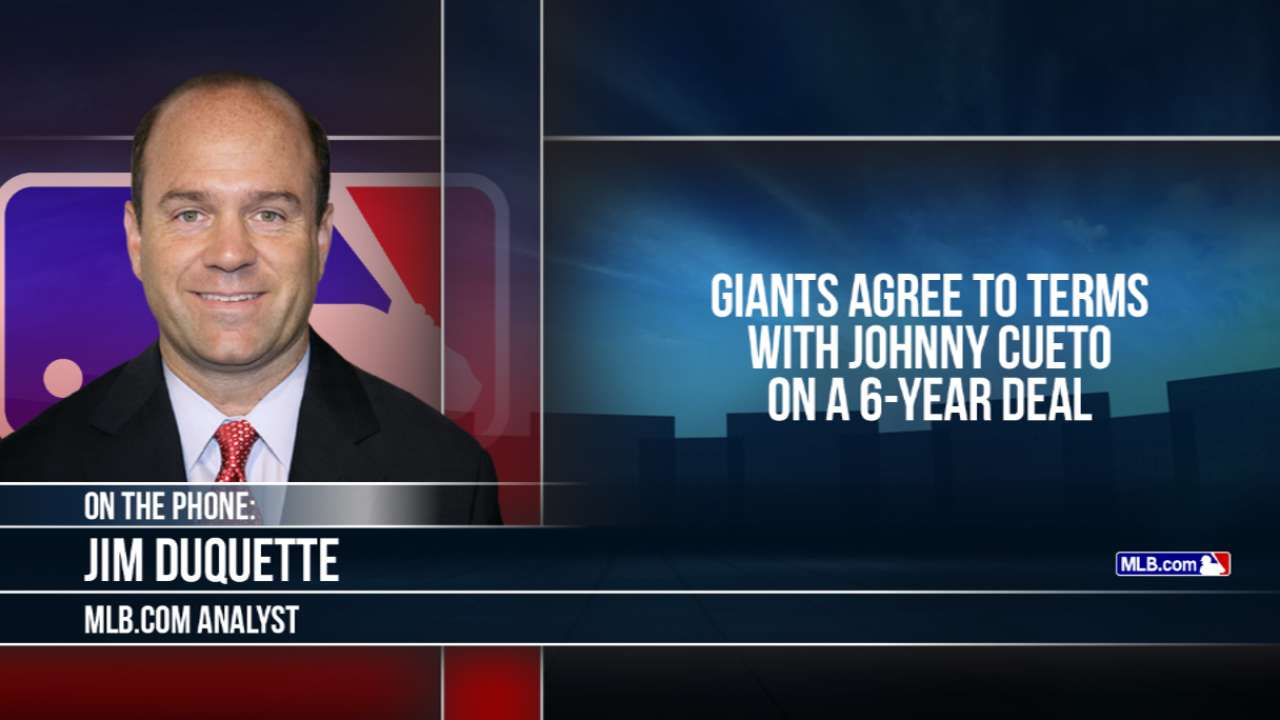 Meanwhile, the Dodgers have had to watch over the past 10 days as the Giants nabbed Cueto and Jeff Samardzija while the D-backs signed Zack Greinke and traded for Shelby Miller.
• Cueto agrees to 6-year deal with Giants
It's not known just how serious the Dodgers were about Samardzija, but the Greinke signing by Arizona hurt because it not only took away one of the Dodgers' aces, it strengthened a division rival. Adding to the pain was the fact that the Dodgers thought they had a deal all but done with Greinke before the D-backs swooped in at the last minute.
There are still quality pitchers left on the market for the Dodgers, though, if they want to go the free-agent route.
Mike Leake could be an attractive piece for the Dodgers after compiling a 3.88 ERA over his first six big league seasons.
Left-hander Wei-Yin Chen has a 46-32 record with a 3.72 ERA over the past four seasons with the Orioles. Of course, he would give the Dodgers three, possibly four, lefties in their rotation, which might not be a route they want to go.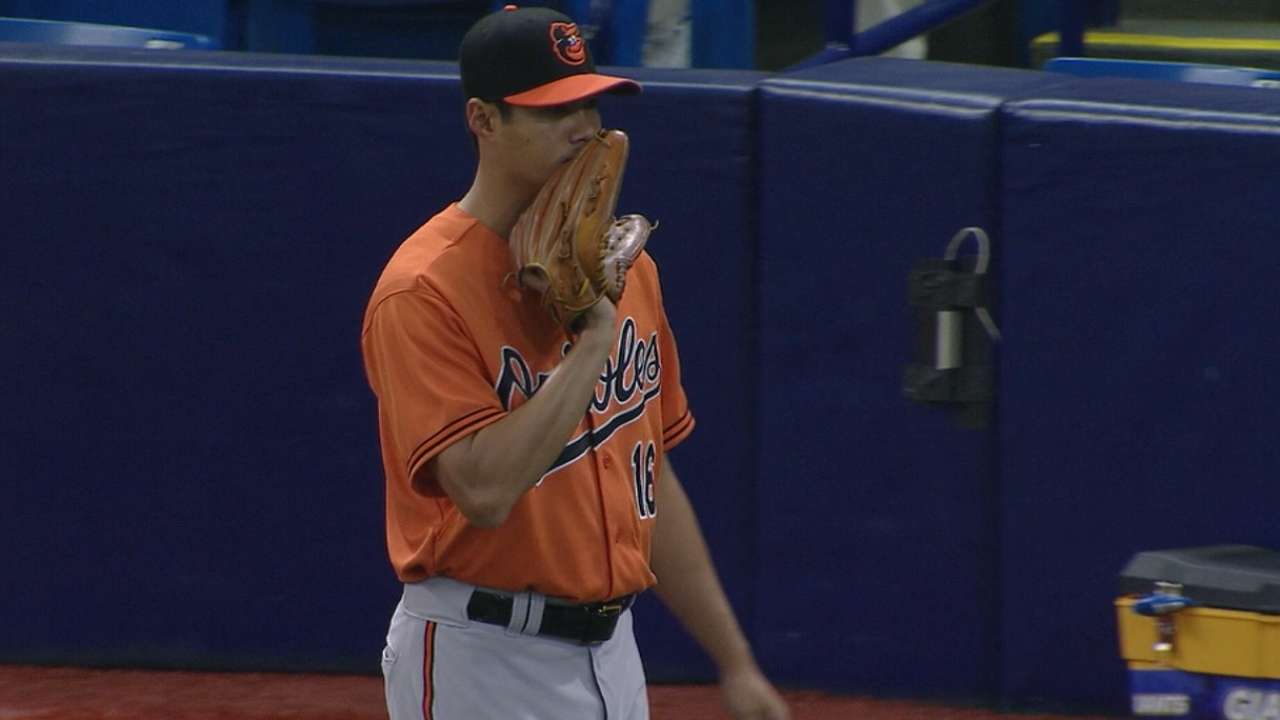 That would also apply to lefty Scott Kazmir, another pitcher still on the market.
Right-hander Kenta Maeda, who was posted by his team in Japan last week, is regarded as more of a mid-rotation starter, and indications to this point have been that the Dodgers are not interested enough to bid aggressively on him.
Other pitchers who are also looking for homes include right-handers Ian Kennedy, who has a history with Dodgers senior vice president of baseball operations Josh Byrnes, and Yovani Gallardo. Doug Fister is also a possible buy-low possibility.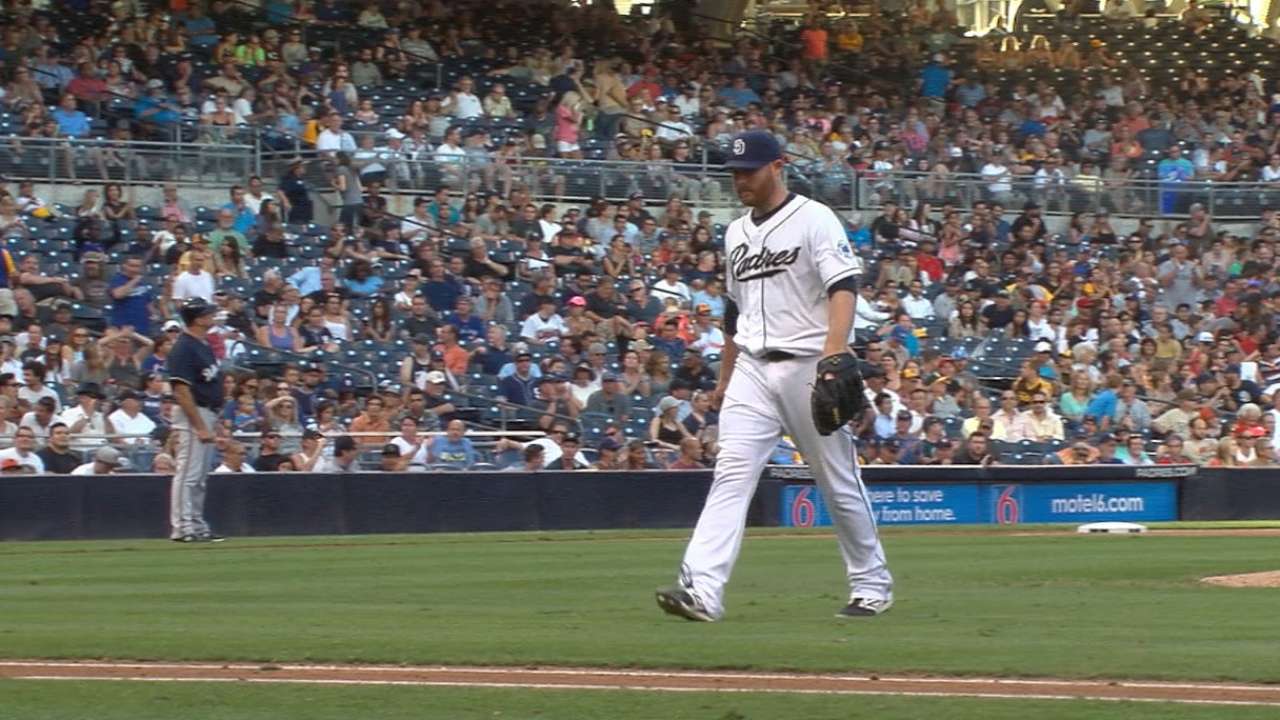 Trading for a starter is another avenue the Dodgers have explored. They were interested in Miller before the D-backs overwhelmed the Braves with a package that left some experts scratching their heads.
• D-backs complete deal, get Miller from Braves
The price the D-backs paid for Miller likely increased what teams that have pitching will seek as a return.
The Marlins do not seem inclined to trade Jose Fernandez, but the Dodgers could talk to the Rays about their starting pitching surplus. Tampa Bay has been said to be open to dealing starting pitchers -- with the exclusion of Chris Archer -- and Dodgers GM Andrew Friedman is, of course, quite familiar with the Rays' system.
The Indians have listened to offers for Danny Salazar and Carlos Carrasco, while the Brewers could be open to dealing Jimmy Nelson or Wily Peralta.
"We're really excited about the core we have in place; we feel it's a championship-caliber core and we continue to build around and add," Freidman said last week. "Some additions happen in the offseason, some in July, some are near-term, some are long-term. But we feel good about the group we have and excited about the next couple months."
The options have narrowed and the costs may be higher, but there is still pitching to be had if the Dodgers want it.
Steve Gilbert is a reporter for MLB.com. Follow him on Twitter @SteveGilbertMLB. This story was not subject to the approval of Major League Baseball or its clubs.