Closer-in-waiting Watson might not be waiting long
If Pirates opt to trade Melancon, they're confident setup man can thrive in ninth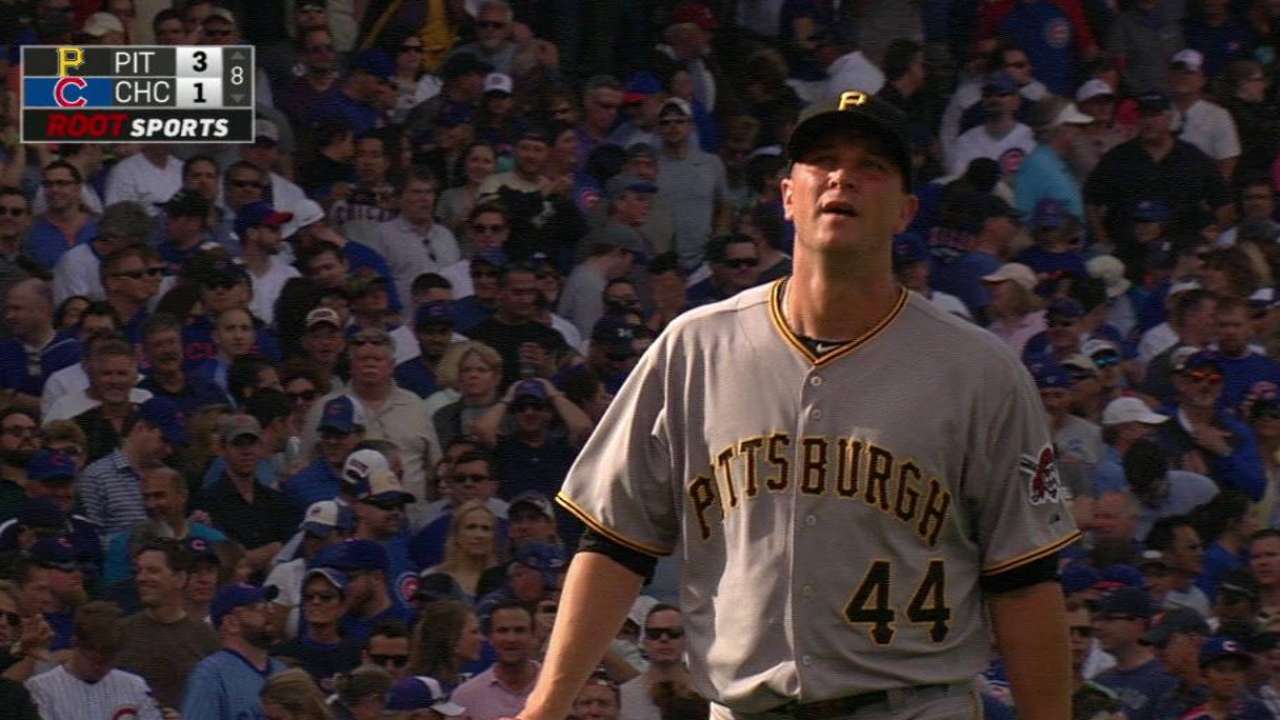 PITTSBURGH -- Tony Watson was up on stage with his teammates on Saturday, answering questions from fans at PirateFest, when someone asked him how it felt to be the Pirates' closer. But hey, wait a minute ...
"I'm not the closer," Watson said later. "Mark [Melancon is] still on the team, definitely on the roster. It's his job. But if something were to happen, I definitely have confidence in myself that I could get the job done for us."
The "something" that could happen is another trade. The Bucs are listening to offers for Melancon, leading many to wonder if last season's Major League saves leader will be pitching the ninth inning elsewhere come Opening Day. In that case, Watson would become Pittsburgh's new closer.
Melancon will be a free agent after next season. He's projected by MLBTradeRumors.com to make $10 million in his final year of arbitration, a high salary for a reliever but one the Bucs could still reasonably afford. General manager Neal Huntington has maintained all offseason that the Pirates don't have to trade Melancon, but they are prepared to do so if the right offer comes along.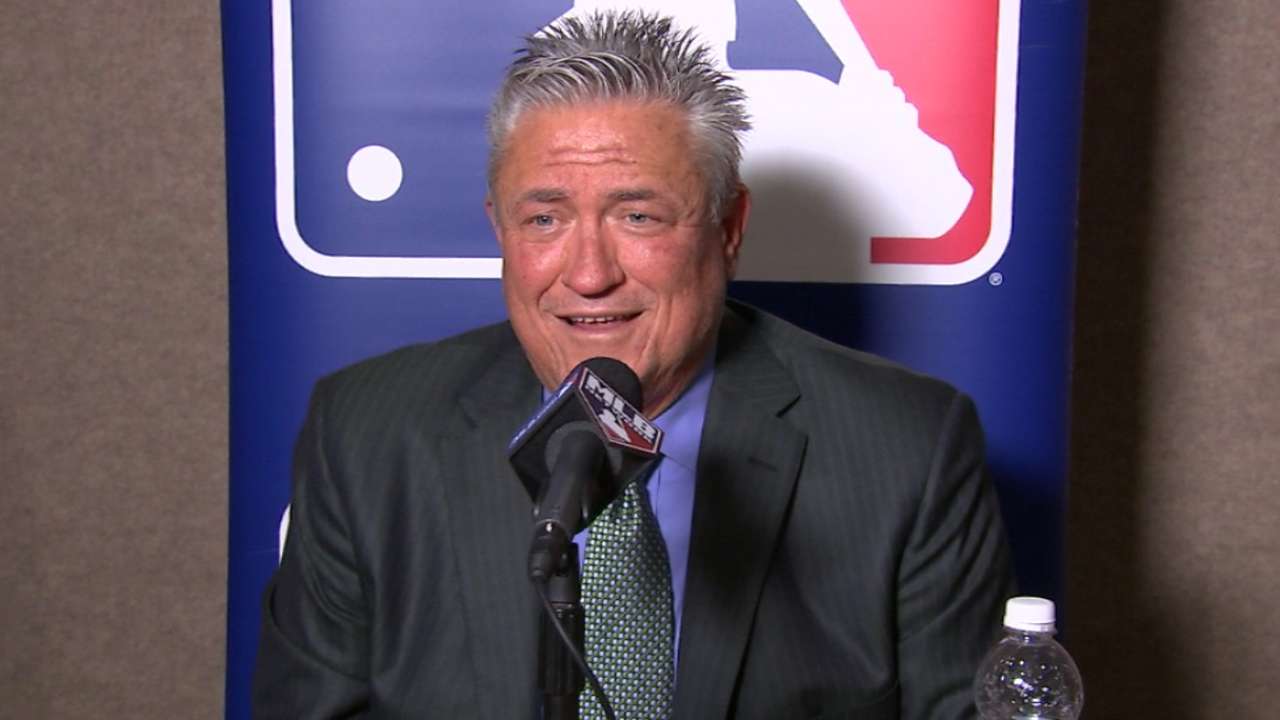 "We like the thought of Mark Melancon and Watson anchoring the back end of that bullpen," Huntington said. "At the same time, if somebody steps up and gives us a return that's sufficient enough to motivate us to get a little bit uncomfortable, then we'll get a little bit uncomfortable."
That discomfort would be eased by handing the ball to Watson in the ninth inning. The 30-year-old left-hander has just five career saves, but he has been one of the Majors' best setup men, posting a 1.97 ERA and a 0.95 WHIP with a Major League-leading 97 holds since 2013.
During that stretch, no reliever in the Majors has done more to help his team win than Melancon or Watson, according to the Win Probability Added (WPA) metric. Melancon leads all relievers with a 10.04 WPA since 2013, according to FanGraphs, and Watson is second with a 9.53 WPA.
Last season, Melancon and Watson ranked fourth and fifth, respectively, among all National League pitchers in WPA, behind only Cy Young Award finalists Clayton Kershaw, Jake Arrieta and Zack Greinke.
In other words: Melancon may only pitch 70 innings each season, but he's been a critical part of the Pirates' success over the past three years. So too has Watson.
"Melancon's the best closer in the Major Leagues, but I think without a doubt, Tony is a very qualified pitcher and he would succeed in any role they put him in," reliever Jared Hughes said. "He's going to be fine whatever they make him do."
The Pirates could ask Watson to set up Melancon for another year. They could ask him to close games for a team with postseason aspirations.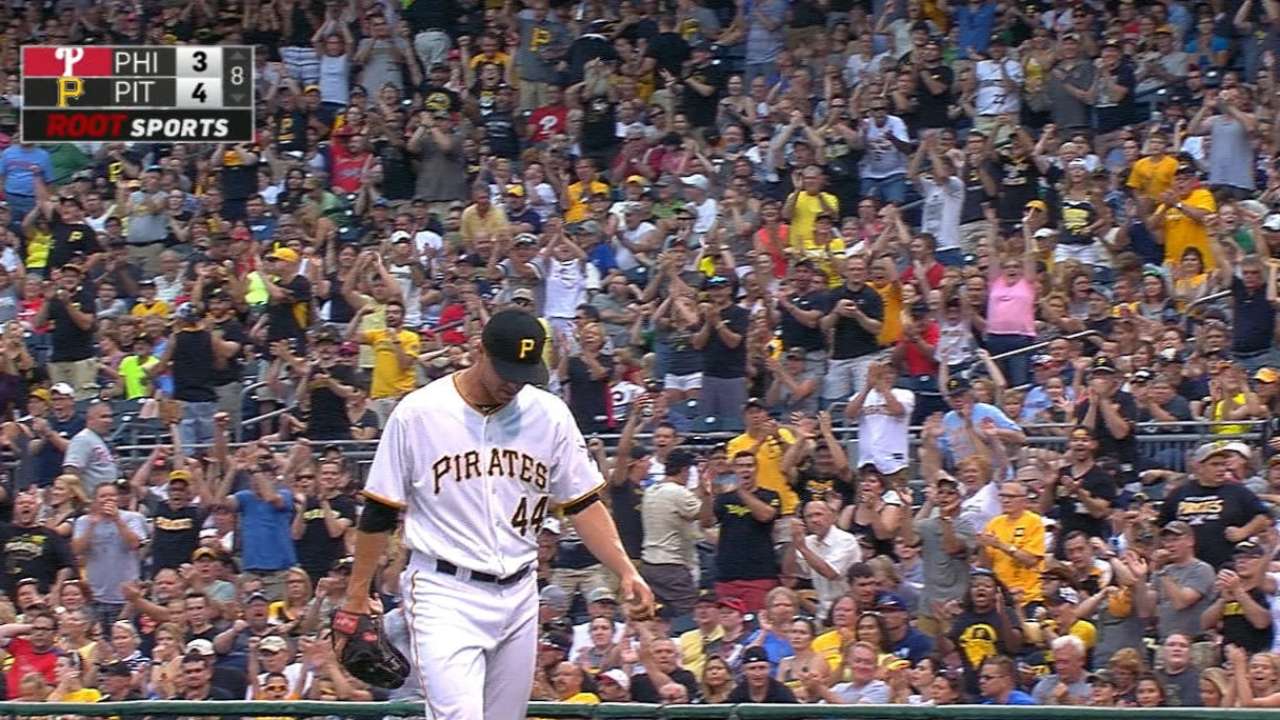 Either way, Watson is clearly a future closer. It's just a matter of how soon that future comes for the Pirates.
"Sometimes that different number inning does play for guys. I don't think that will be the case with Tony," manager Clint Hurdle said. "I believe the weaponry that he has is going to play in any inning. I believe that he's shown and proven to himself that he can get the best hitters in the game out, and he's done that.
"The track record speaks for itself. So I believe and have complete confidence that he would be a guy that we would look to give the ball to first in case we didn't have Mark Melancon closing for us."
Adam Berry is a reporter for MLB.com. Follow him on Twitter at @adamdberry. This story was not subject to the approval of Major League Baseball or its clubs.