4 reasons Inciarte is a hot commodity
Outfielder was acquired by the Braves, and he could be dealt again this offseason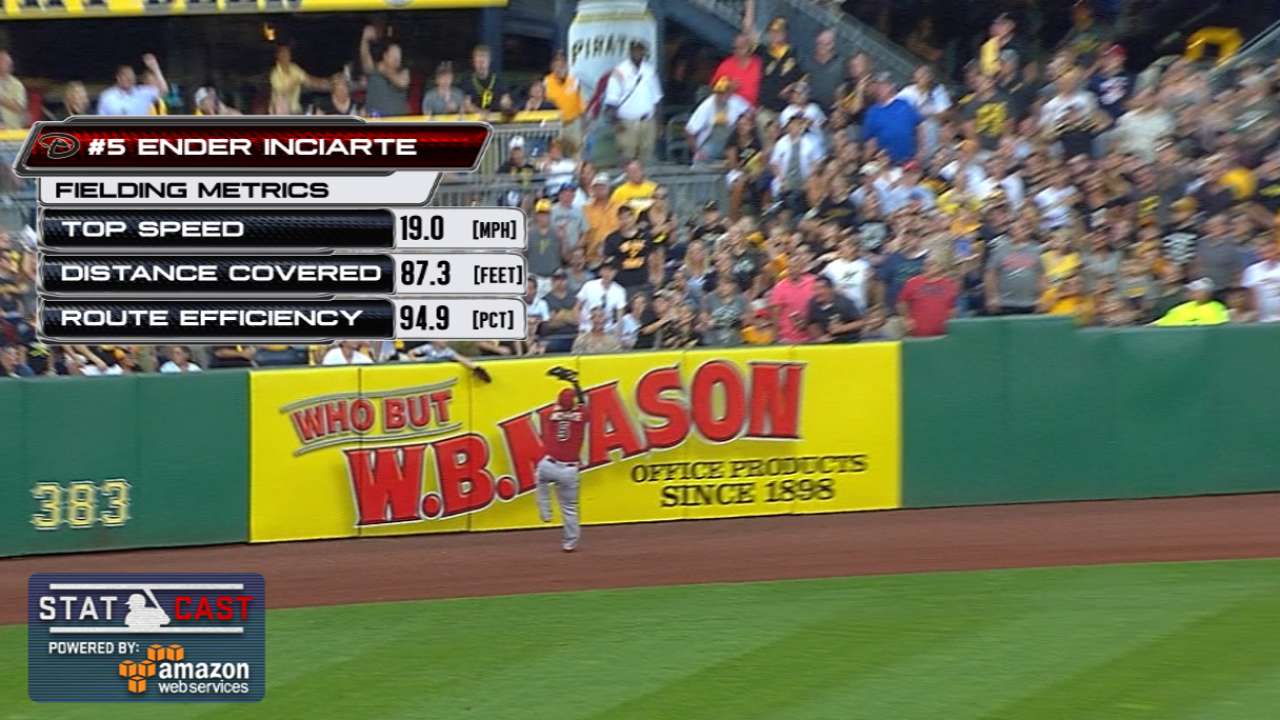 Ender Inciarte's name has come up a lot this offseason. First, the outfielder was an important piece of the package the Braves received for trading pitcher Shelby Miller to the D-backs. Ever since, rumors have swirled about Atlanta potentially dealing Inciarte to one of several other interested teams.
Why such great sudden demand for a player who certainly isn't a household name? Inciarte was never a highly touted prospect, and after the 2012 season, the D-backs left him unprotected in the Rule 5 Draft, losing him to the Phillies, who returned him before he played a game for them. Ultimately, Inciarte made his big league debut for the D-backs in May 2014 and spent the next two seasons as a key part of their outfield.
Despite his low profile, Inciarte possesses several attributes that make him attractive to teams. Here's a look at four factors that likely are driving all of that interest.
1. Glovework
Outfield defense is in style right now -- see the Royals of the past couple seasons -- and Inciarte provides plenty of it
First of all, Inciarte is versatile. He came up as a center fielder, but the presence of A.J. Pollock in Arizona forced him to move around. Inciarte has made 89 career starts in center, 68 in left and 57 in right, rating well above average at each spot.
Inciarte's big league experience remains limited, and advanced defensive metrics always should be taken with a grain of salt. With that said, from 2014-15, Inciarte's 52 Defensive Runs Saved (DRS) ranked third among Major League outfielders, trailing only Kevin Kiermaier (57) and Jason Heyward (56). Kiermaier won this year's Rawlings Platinum Gold Glove Award as the American League's best overall defender, while Heyward just signed a $184 million contract with the Cubs, with his defensive prowess playing a significant role in him getting such a deal.
In 2015, Inciarte ranked second to Kiermaier with 29 DRS. Another advanced metric, Ultimate Zone Rating per 150 games (UZR/150), put him fifth among qualified outfielders this year and third since 2014. That work with the glove has driven Inciarte's overall value -- a stellar 6.1 career wins above replacement (WAR), according to FanGraphs.
2. Speed
Inciarte may not be Billy Hamilton or Dee Gordon, but he can move. Of players who had at least 200 home-to-first trips measured by Statcast™ this season, Inciarte's average time ranked as the ninth fastest.
At least to some degree, that speed has shone through in Inciarte's game. For example, over the past two seasons, he is seventh among all players with 16 bunt hits.
Inciarte also has stolen 40 bases over that time, although his success rate dropped from 86.4 percent in 2014 to 67.7 percent this year (21-for-31). However, three of those unsuccessful attempts came on pickoffs, and he did manage nearly an 80 percent rate in the Minors, on more than 200 tries. If Inciarte can improve his reads, it's possible that he could become more of a weapon on the bases than he is currently.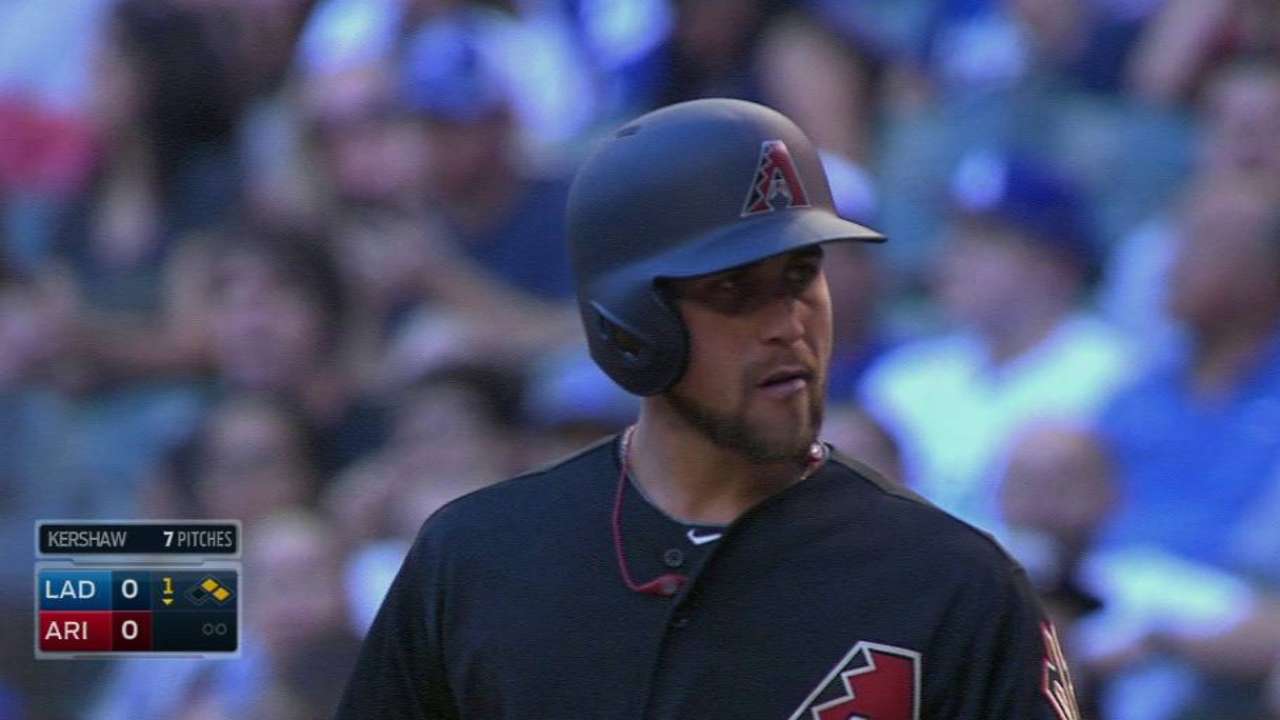 3. Contact ability
Inciarte hasn't exactly been a force at the plate thus far, though he has displayed improvement. His weighted runs created plus (wRC+), FanGraphs' park- and league-adjusted measurement of offensive value, rose from 87 in 2014 to a league-average 100 this year, when he batted .303/.338/.408 over 561 plate appearances.
Inciarte doesn't hit for much power or draw many walks, but one thing the left-handed batter excels at is making contact. From 2014-15, he did so on 89.1 percent of his swings, eighth best in the Majors, just behind Victor Martinez and Ian Kinsler. Over that time, Inciarte also produced the 12th-lowest swinging-strike rate (5.2 percent) and strikeout rate (11.0 percent).
Inciarte also sprays the ball around the field, with his career percentages of balls hit to left, center and right all falling between 32.7 and 34.4.
The biggest weakness in Inciarte's offensive game has been facing left-handed pitching. His OPS against southpaws (.586) is nearly 200 points lower than against righties (.768), albeit in only 290 plate appearances compared to 718. It's certainly possible that Inciarte's numbers in those situations will improve with more reps, but a team also could look to get the most out of his bat by using him as the strong side of a platoon.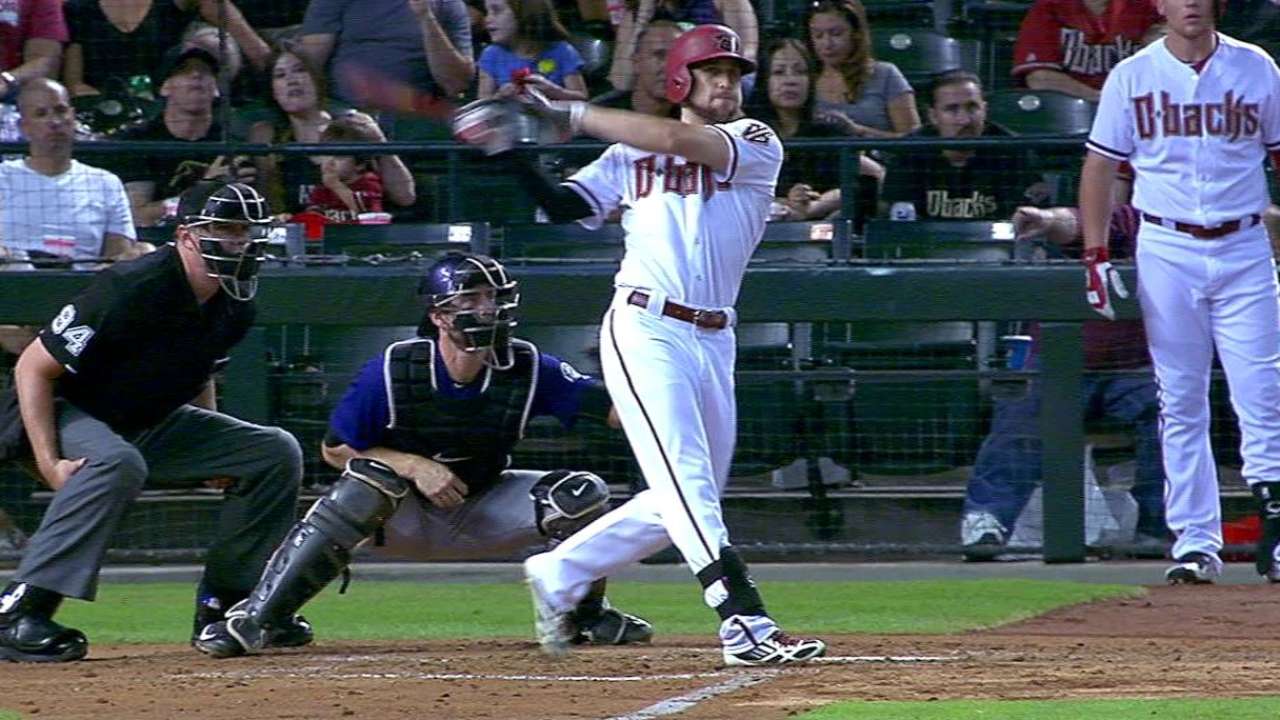 4. Age/control
Last but not least, there is Inciarte's contract status.
Part of what makes Inciarte a valuable commodity is that the 25-year-old still has five years of club control remaining before he is scheduled to reach free agency following the 2020 season. For 2016, he isn't even eligible for arbitration, meaning his team can pay him something close to the league minimum. A starting-caliber player taking up virtually no payroll space is a precious thing.
Andrew Simon is a reporter for MLB.com. Follow him on Twitter @AndrewSimonMLB. This story was not subject to the approval of Major League Baseball or its clubs.