Fulmer on direct, if not short, path to Majors
College coach lauds dynamic right-hander's personality, desire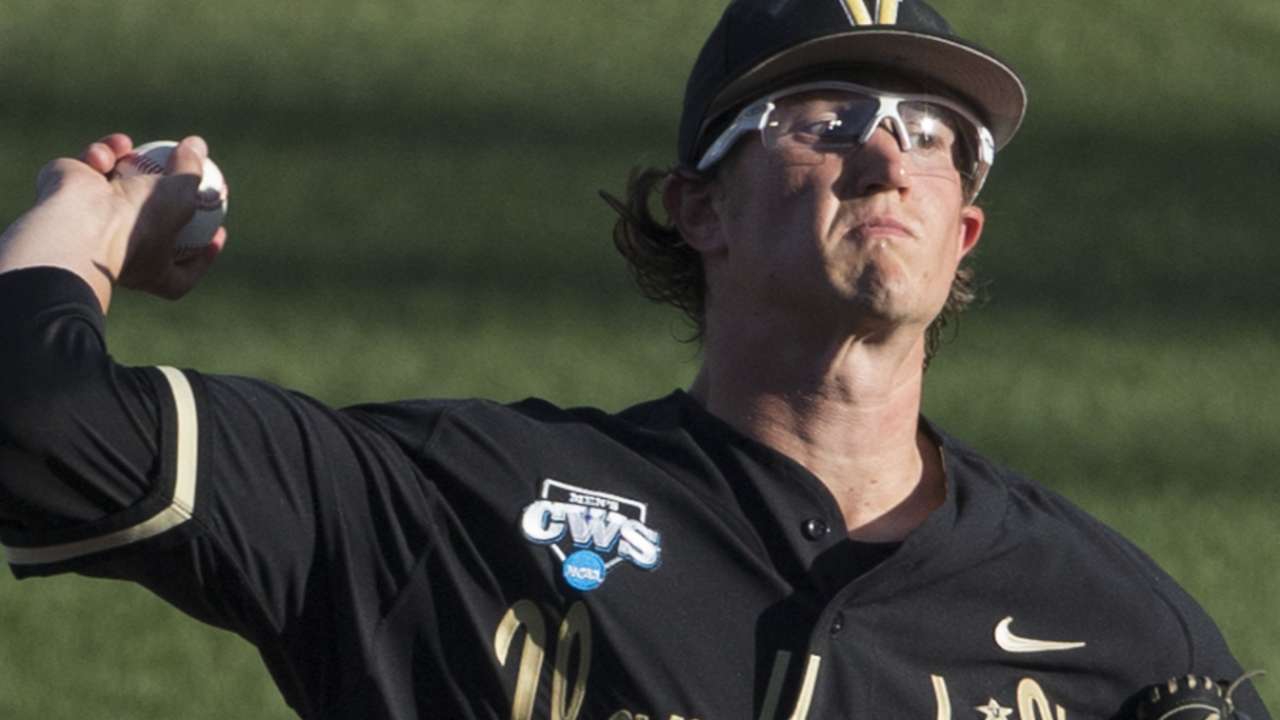 CHICAGO -- There's a strong possibility Carson Fulmer won't rise to the Majors quite as quickly as Carlos Rodon did with the 2015 White Sox.
In fact, Rodon stands as pretty much an exception to the overall rule, with the left-handed hurler being selected third in the 2014 Draft, and then throwing 35 innings in the Minors before his arrival. But those who know Fulmer, the right-handed hurler selected eighth in the 2015 Draft, believe he will make the same sort of significant impact once he gets to Chicago.
"Given his ability, his repertoire, his makeup, I certainly understand the expectation and belief that it will be a fairly quick path through the Minors," said White Sox general manager Rick Hahn of Fulmer. "But even a fairly quick path doesn't mean less than a year after the Draft. These things still normally take some time."
"Nothing would surprise me about him," said Vanderbilt coach Tim Corbin, who took time to talk about Fulmer during last week's Winter Meetings in Nashville, Tenn. "You folks will, you get the hint, but once you get around him a little bit, you will say he's just a special human being. He just has a high care level for everything. Unique, unique guy."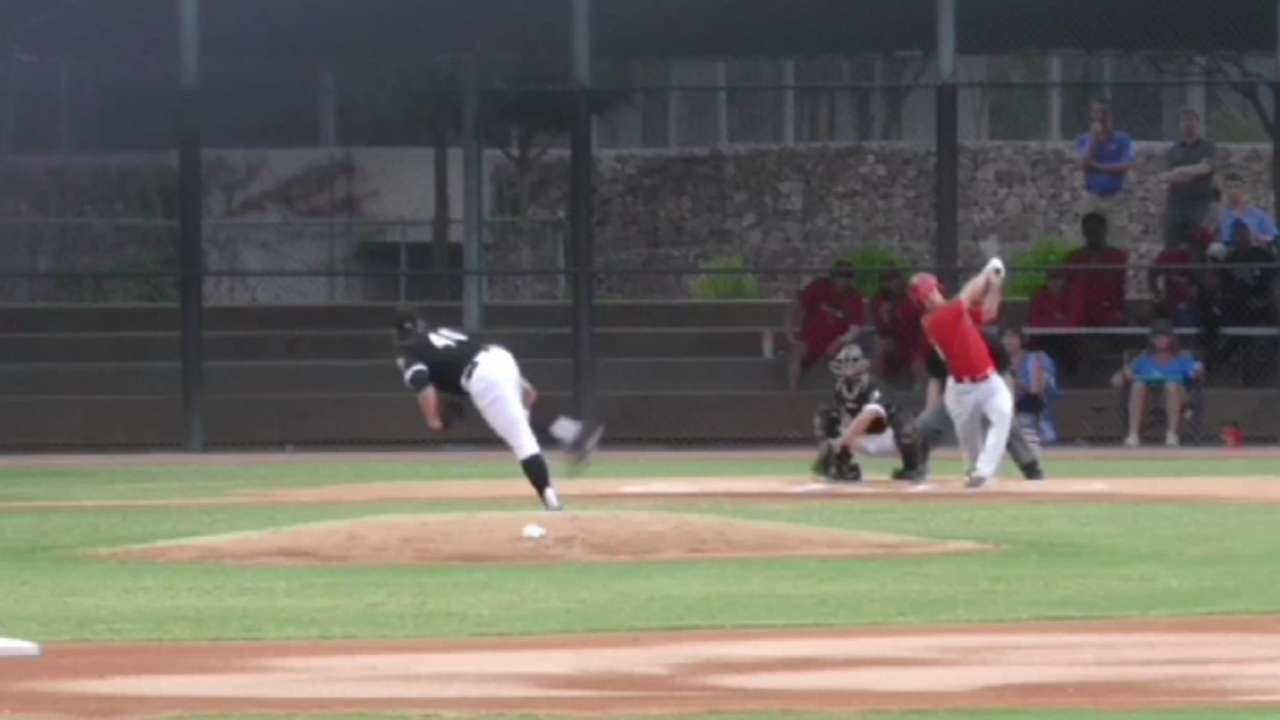 Corbin watched Fulmer develop through three seasons with the Commodores, posting a 14-2 record, 167 strikeouts over 127 2/3 innings and a 1.83 ERA in '15, marking Fulmer's lone season as a full-time starter. But Corbin has no doubt that Fulmer, with a fastball in the mid-90s and three quality pitches, has what it takes to find consistent success in the White Sox rotation.
With those collegiate innings already thrown, Fulmer was limited to 23 innings during '15 stops with the organization's Arizona Rookie League affiliate and Class A Winston-Salem. Rodon threw 24 2/3 innings for Arizona, Winston-Salem and Class A Charlotte during his Draft season. But the path set for Fulmer is about what he can handle, not what worked for prospects before him.
"Yeah, the makeup, the personality, and of course the stuff," said White Sox Minor League field coordinator Kirk Champion on Fulmer's impressive traits. "It was one of the better arms in the country and we were fortunate to get him."
"Carson is a fairly special talent, and we are lucky to have him," Hahn said. "But to expect him to be on the Rodon development path is a little unfair. We are going to let the talent dictate how quickly he moves."
Fulmer appears destined for Double-A Birmingham at the outset of '16. The words "special talent" get thrown around quite a bit concerning the team's No. 2 prospect and No. 42 in the Minors, as ranked by MLB.com. Special enough that other teams figure to ask about Fulmer as the White Sox continue to look for ways to improve.
Assuming he stays put, the White Sox have an elite pitcher in the making, from competitive fire to pitch execution.
"I don't know if I've had one that competes like him," Corbin said. "He's the meanest, nicest kid I've ever seen in my life. He has those competitive juices that are tough to come by. The fibers are top shelf. There's nothing about this kid that there isn't to like."
Scott Merkin is a reporter for MLB.com. Read his blog, Merk's Works, follow him on Twitter @scottmerkin, on Facebook and listen to his podcast. This story was not subject to the approval of Major League Baseball or its clubs.