Inbox: Will the Braves trade Inciarte?
Beat reporter Mark Bowman answers fans' questions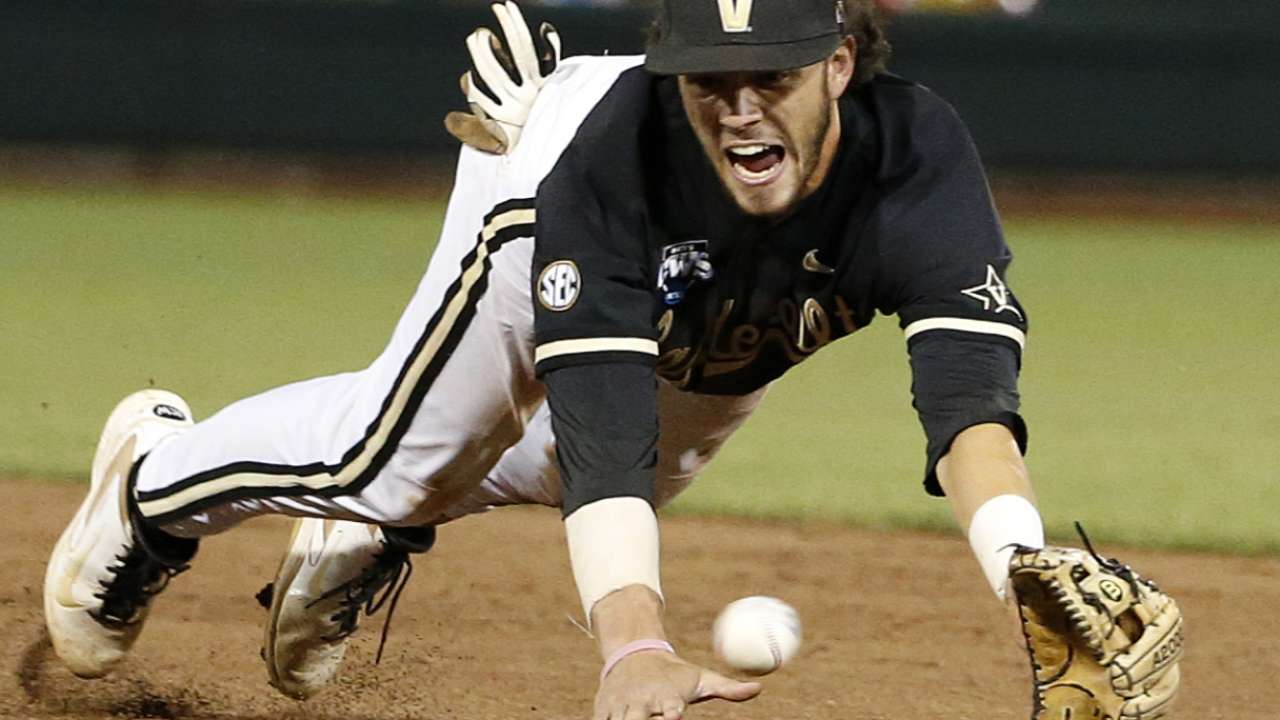 Will the Braves keep Ender Inciarte? I feel like he could be an important part of the future.
-- James H., Birmingham, Ala.
With Inciarte, the Braves are confident that they have an experienced asset who is capable of serving as their center fielder and leadoff hitter for at least the next five seasons. With Mallex Smith, Atlanta thinks it has a solid prospect who could be capable of serving as the club's center fielder and leadoff hitter for much of the next decade.
The subtle difference between those two sentences should be enough for the Braves to realize why it would be in their best interest to keep Inciarte, whose value is enhanced by his arm strength, which makes him a legit option to play any of the three outfield spots.
• Submit a question to the Braves Inbox
A few hours after acquiring Inciarte from the D-backs, Braves general manager John Coppolella told reporters that 10 teams had already called expressing interest in the versatile outfielder. Coppolella had said something similar in reference to Erick Aybar shortly after acquiring the shortstop from the Angels. In both instances, he was simply trying to validate the value he had gained via these acquisitions. But at the same time, Coppolella has indeed been open to moving both if he got the right return.
Minus the costly acquisition of Hector Olivera, Atlanta deserves to be lauded for the many moves it has made while completing a massive transformation over the past year. But at some point, the Braves have to be satisfied with the players they have landed and be ready to stand pat.
This is certainly the mindset the club should take in regard to Inciarte, whose defensive versatility and offensive capabilities provide the Braves some of the certainty they have lacked while projecting who will serve as their outfielders over the next few seasons.
Is there any chance the team tries to move Nick Markakis before the start of the season?
-- Cruz S., Buffalo, N.Y.
Despite the fact that coming back from major neck surgery had some obvious effects on his power and arm strength, Markakis still lived up to some of the expectations that the Braves had when they gave him a four-year, $44 million contract last year. There's always going to be reason to think Orioles manager Buck Showalter would like to bring Markakis back to Baltimore. But contrary to some recent reports, Atlanta has not talked to Kansas City about Markakis.
Once Markakis is able to go through all of his normal offseason preparations this year, there is certainly a chance he could prove to be a more productive player on both the offensive and defensive ends. At the same time, his stoic demeanor and regimented approach will continue to bring professionalism to a young clubhouse.
There might be a point next summer when clubs begin to show even greater interest in Markakis. But now is not the time to trade him. Doing so just one year after making Markakis your top offseason signing could prove detrimental over the next few years when the Braves chase free agents, who will have no other choice but to wonder how stable their tenure in Atlanta might be.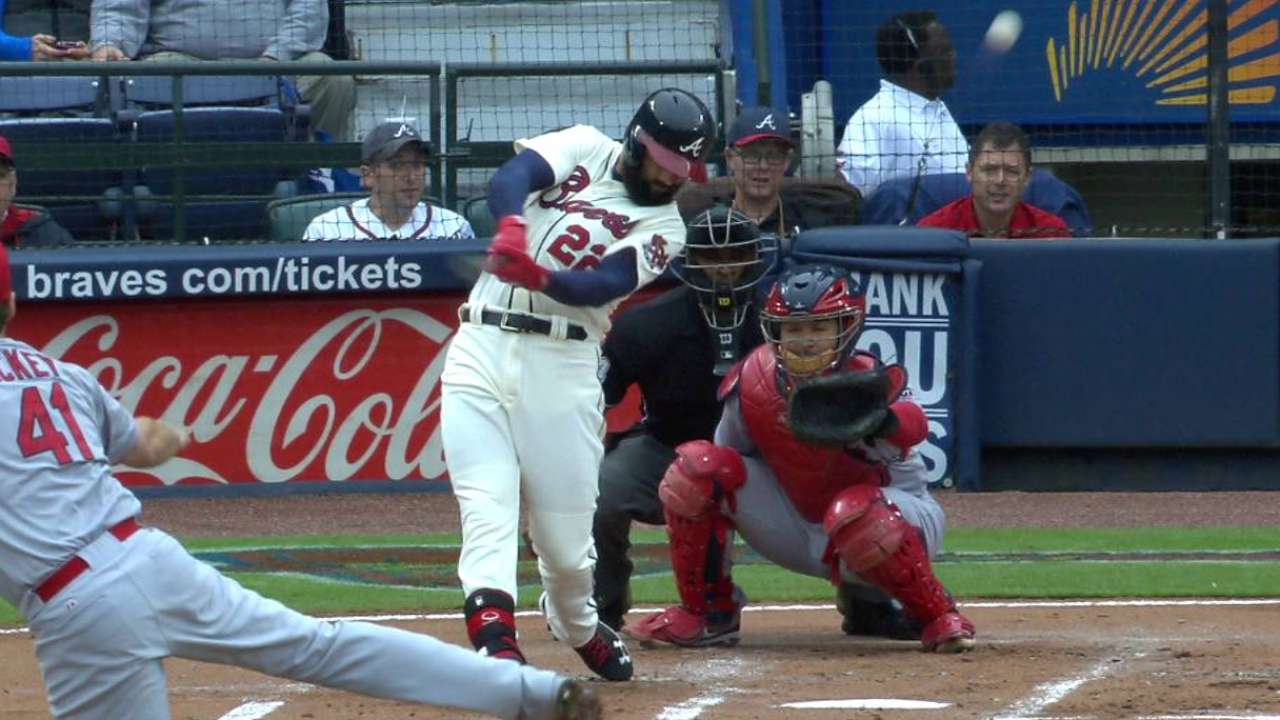 What is your prediction for the starting rotation at both the start and end of the 2016 season?
-- Nathan M., Spartanburg, S.C.
Let's start with Julio Teheran and Matt Wisler, who stand as the most likely candidates to be part of the rotation throughout the entirety of the upcoming season. Bud Norris is the only other candidate we can confidently project to be part of Atlanta's rotation on Opening Day. If Norris pitches effectively, he'll likely be a trade candidate in July. If he struggles, he'll be removed to make room for one of the many younger arms who are vying for starts.
If I had to guess right now, I'd say the Braves will open 2016 with a rotation that consists of Teheran, Wisler, Norris, Manny Banuelos and Mike Foltynewicz. There are questions surrounding the durability of Banuelos' elbow and if Foltynewicz is best suited as a starter or reliever. But as Atlanta goes through what the organization hopes is the final stages of this rebuild, now is the time to get a better feel for the upside of both.
Instead of blocking the path of the system's young arms by adding an affordable innings eater this offseason, the Braves should get a feel for Foltynewicz and Banuelos before being pressured to bring their next wave of starters -- Sean Newcomb, Aaron Blair, Lucas Sims and Tyrell Jenkins -- to Atlanta at some point next summer.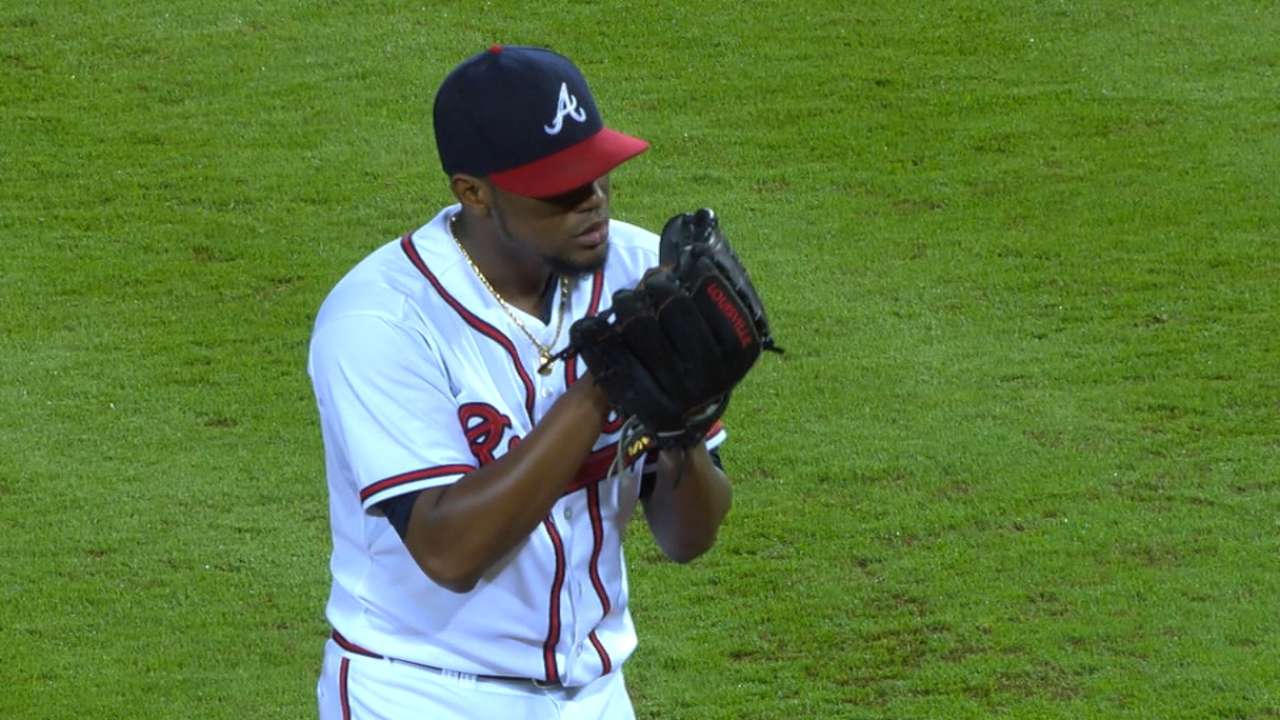 Mark Bowman is a reporter for MLB.com. This story was not subject to the approval of Major League Baseball or its clubs.