Familia among Munson Award honorees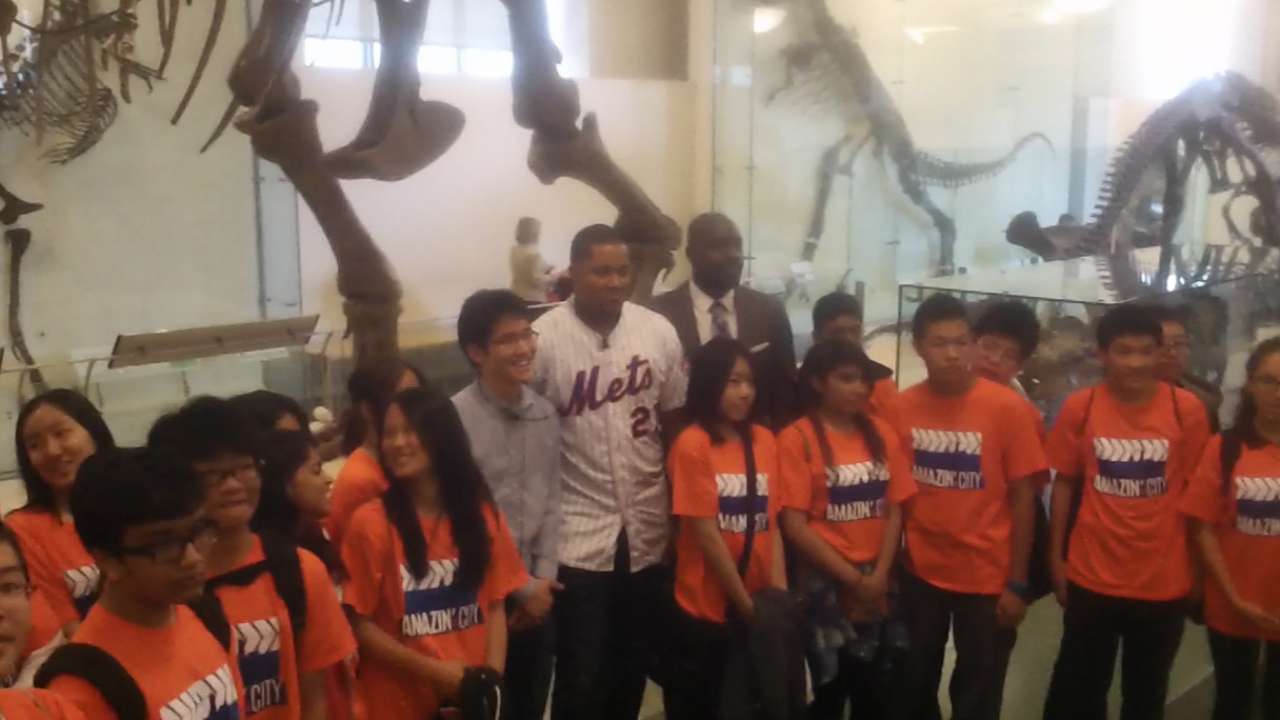 NEW YORK -- Mets closer Jeurys Familia's standout season on the baseball field, combined with his character off it, has earned him one of New York City's best-known sports awards.
Familia will receive a Thurman Munson Award on Feb. 9 for his "success and inspiration on the fields of play, and community outreach off the field." He will sit on the annual awards dais with former Mets closer Jesse Orosco, Yankees players Andrew Miller and Brian McCann and former Yankees pitcher Jim Abbott.
Diana Munson, Thurman's widow, will attend her 36th consecutive benefit dinner. The Thurman Munson Awards Dinner has raised more than $14 million for programs that serve New York City children and adults who have intellectual and developmental disabilities.
Familia, 26, saved a franchise-record-tying 43 games with a 1.85 ERA during 2015 in his first year as the Mets' closer. He also participated in many of the Mets' community-outreach programs, including an "Amazin' City" trip to the American Museum of Natural History with students from Corona's Leonardo da Vinci School, and the Military Softball Classic alongside members of the armed forces at Citi Field.
Anthony DiComo is a reporter for MLB.com. Follow him on Twitter @AnthonyDiComo and Facebook, and listen to his podcast. This story was not subject to the approval of Major League Baseball or its clubs.