Cubs announce one-year deal with Cahill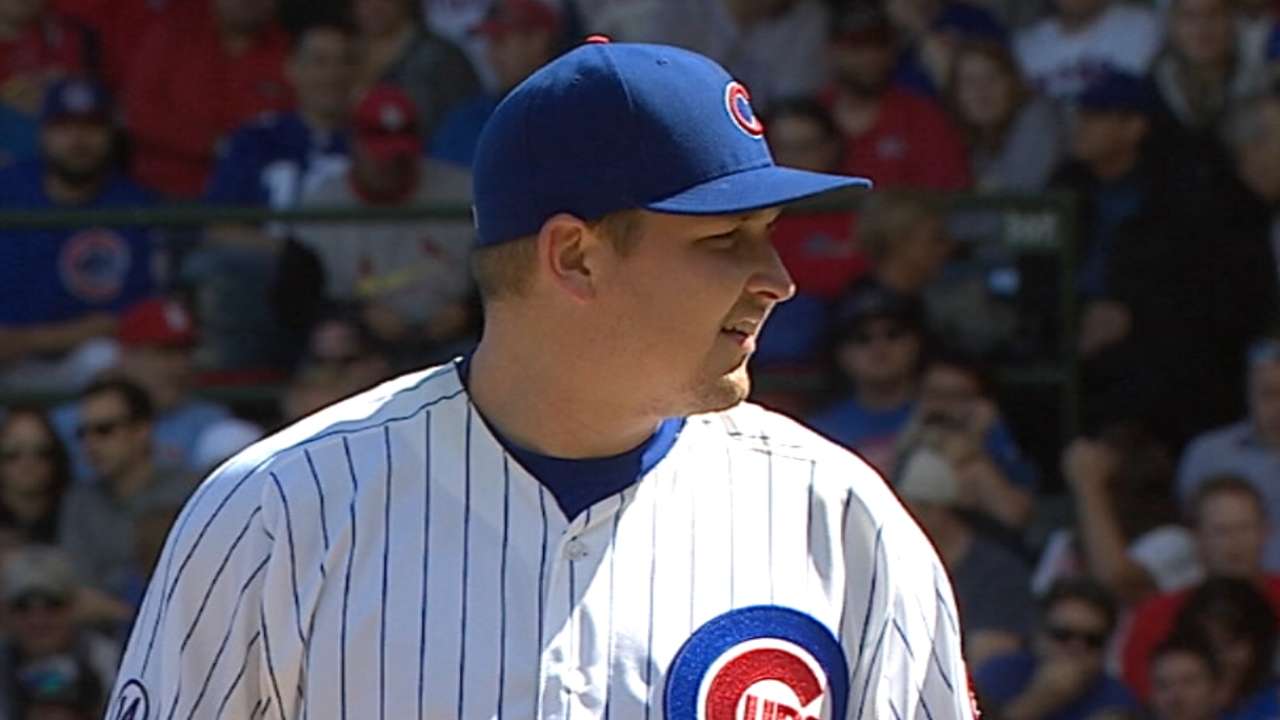 The Cubs made their one-year deal with free-agent right-hander Trevor Cahill official on Monday at the start of what could be a busy week.
Cahill, 27, reportedly will earn $4.25 million in 2016. He became the 39th player on the Cubs' 40-man roster, leaving one spot for outfielder Jason Heyward, another free agent who has reportedly agreed to terms. As of Monday morning, the Cubs had yet to confirm their eight-year, $184 million agreement with Heyward.
But they did with Cahill, who made a mark late last season in the Cubs' bullpen and will get a chance to start in 2016. Twice released last season (by the Braves and then the Dodgers), Cahill signed a Minor League contract with Chicago and made the most of a September callup, posting a 2.12 ERA in 11 relief appearances while limiting opposing hitters to a .143 average and a .494 OPS while striking out 22 in 17 innings.
The performance earned the righty a spot on the Cubs' postseason roster and six more appearances, in which Cahill went 1-1 with a 3.38 ERA while striking out eight batters in 5 1/3 innings.
He'll get a chance next spring to crack a Cubs starting rotation already bolstered by the acquisition of another free agent, John Lackey. Both additions have roots in the American League West, where Cahill broke into the big leagues with the 2009 Oakland A's before going 18-8 with a 2.97 ERA in 30 starts in 2010. He won at least 10 games in each of his first four seasons.
Adam McCalvy is a reporter for MLB.com. Follow him on Twitter @AdamMcCalvy, like him on Facebook and listen to his podcast. This story was not subject to the approval of Major League Baseball or its clubs.