Matthews CD the perfect gift for Royals fans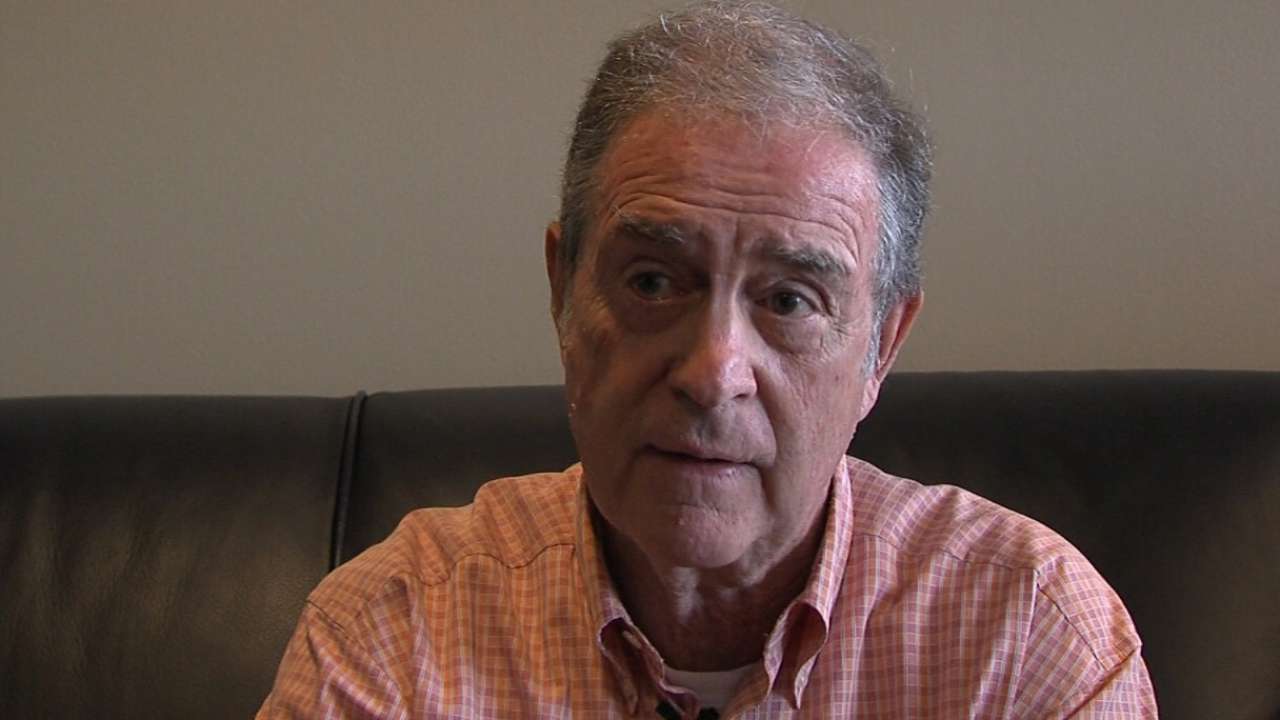 KANSAS CITY -- Still searching for a holiday gift for the special Royals fan you know?
How about a greatest hits CD of Hall of Fame announcer Denny Matthews' radio calls?
Well, that is available, thanks to longtime Cubs announcer Pat Hughes,who has made similar CDs of most of the game's great baseball announcers.
• Get the CD in the Royals Shop
"It's just been a great passion of mine," Hughes said.
With the Matthews CD, Royals fans can relive the Royals' postseason glory from 2014 and 2015, George Brett's epic Game 3 of the 1985 American League Championship Series, Bret Saberhagen's no-hitter, Games 6 and 7 of the 1985 World Series, Matthews' Cooperstown speech and much more.
Hughes also has made CDs of Mel Allen, Red Barber, Marty Brennaman, Jack Buck, Harry Caray, Milo Hamilton, Russ Hodges, Lon Simmons, Harry Kalas, Dave Niehaus, Bob Prince, Ron Santo, Chuck Thompson and Bob Uecker.
For more information, visit www.baseballvoices.com.
Jeffrey Flanagan is a reporter for MLB.com. Follow him on Twitter at @FlannyMLB. This story was not subject to the approval of Major League Baseball or its clubs.