Inbox: Who will join Price in Sox's rotation?
Beat reporter Ian Browne answers questions from fans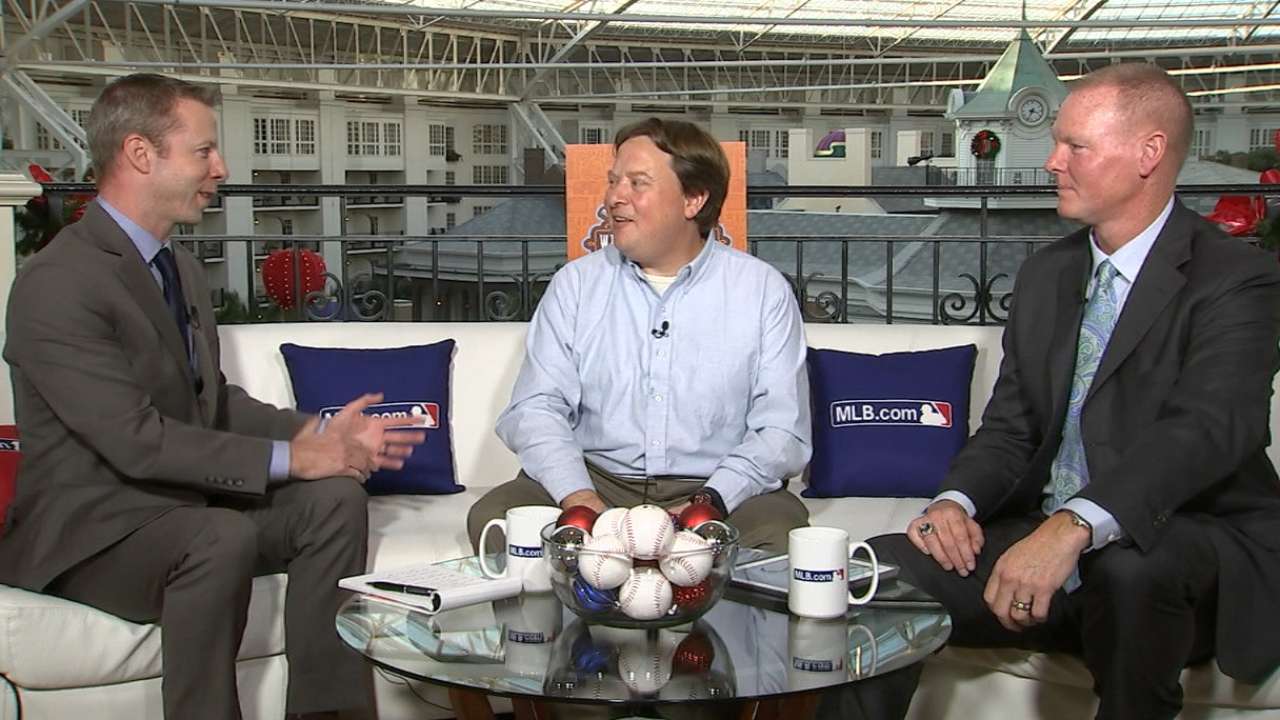 As it stands, in what order do you see the rotation behind David Price?
-- @craigmandrews
I'm guessing they will go with Clay Buchholz, Rick Porcello, Eduardo Rodriguez and Joe Kelly, in that order, behind Price. Buchholz was pitching like an ace for a good stretch last season before his elbow injury. Porcello quietly rounded back into form late in the season. There is a lot to like about Rodriguez, and the Red Sox think he might one day evolve into an ace. Keeping Rodriguez in the fourth spot takes pressure off of him. Kelly figures to round out the rotation, and if he can pitch like he did from August on last season, that's a pretty solid No. 5 starter.
Best guess for the Red Sox's Opening Day lineup and starting pitcher?
-- @rsoxfan
1. Mookie Betts
2. Dustin Pedroia
3. Xander Bogaerts
4. David Ortiz
5. Hanley Ramirez
6. Pablo Sandoval
7. Blake Swihart
8. Rusney Castillo
9. Jackie Bradley Jr.
Obviously, Price will pitch Opening Day. I suppose there's a chance Ortiz could hit third to break up the three righties at the top of the lineup. Manager John Farrell should have plenty of time in Spring Training to see how all the pieces fit together.
• Submit a question to the Red Sox Inbox
At age 40 and coming off an injury, what do the Red Sox think they'll get out of Koji Uehara this season? How is he physically?
-- @chrisadams_i
Uehara has been able to have a normal offseason, because the broken right wrist he suffered in August healed within a couple of months. The righty was in top form for most of last season before suffering the injury. The hope is that he'll continue to pitch at a high level in his age-41 season. In the event Uehara falters, the Red Sox have covered themselves nicely in the bullpen with the additions of Craig Kimbrel and Carson Smith.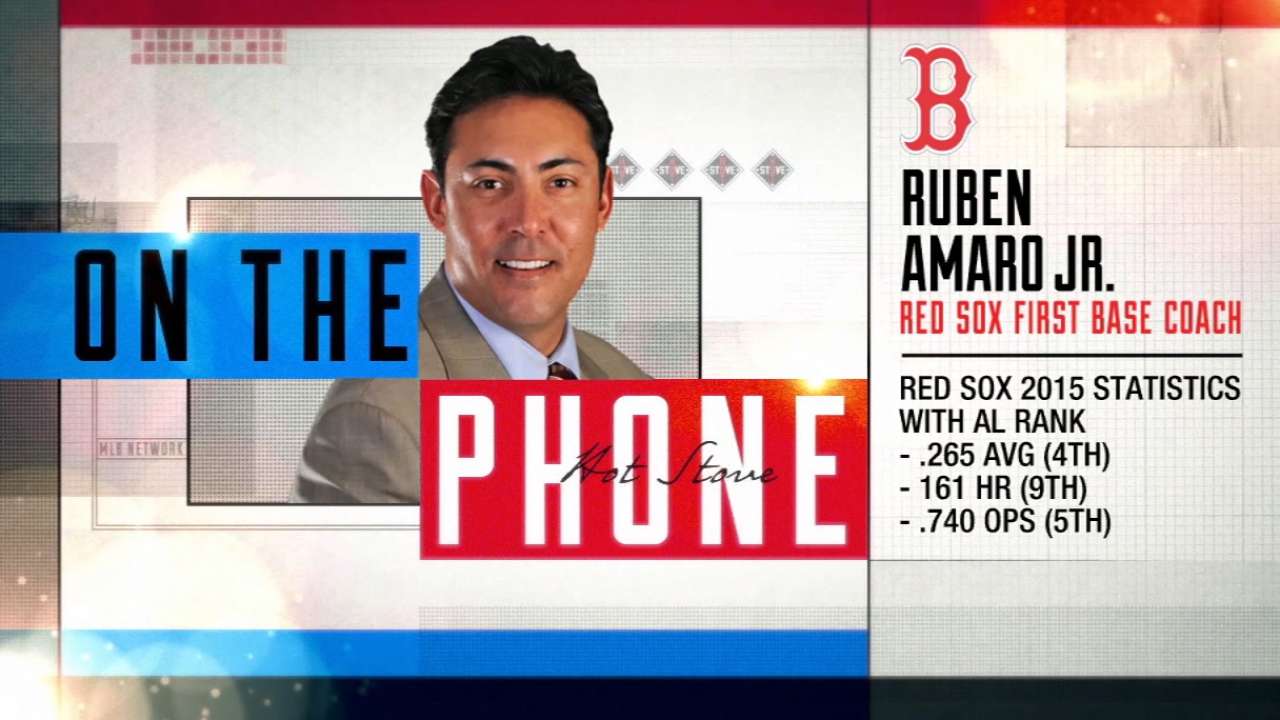 Do you expect Red Sox will be in a rush to sign Jose Bautista or Edwin Encarnacion next offseason?
-- @louisaraiza
Without question, the Red Sox are going to need to go out and get another big bat to replace Ortiz. Anyone would like to have the two players you mentioned. I'm sure they'll also expand the search and possibly try to acquire a younger bat on the trade front who might not be as costly.
Any chance Brock Holt settles into a position or two this season, or just moves around as needed?
-- @Dauzat12
I think Holt is most valuable when he moves all over the place. Assuming Travis Shaw is on the team, this should lessen the need for Holt to play first base. But he'll probably keep roving all over the diamond to keep everyone else fresh.
What is Plan B if Pablo and Hanley falter again?
-- @ogp44
The hope in both cases is that it was a classic example of players struggling to live up to expectations in the first year of a big contract in a large market. If they both struggle again, the Red Sox feel they have decent coverage on the bench at the corners with Shaw and Holt.
What do you think happens with Ryan Hanigan? Does he get traded, or does Christian Vazquez start in Triple-A? Or maybe Swihart gets traded?
-- @jamiesmith107
I don't think the Red Sox will make any decisions on Hanigan and exactly how the catching situation plays out until Spring Training is already in progress. The key is to see how Vazquez bounces back from Tommy John surgery. There's a chance he will need to be brought along slowly and perhaps even start the season in extended spring camp or the Minor Leagues just to get his timing back. If Swihart and Vazquez are both fully healthy and capable and playing for Boston, there would be quite a few teams out there interested in a capable backup like Hanigan.
Ian Browne is a reporter for MLB.com. This story was not subject to the approval of Major League Baseball or its clubs.