Ramos wants to give Nats more on offense
Catcher was impressive behind the plate in '15, but he wasn't as strong at the plate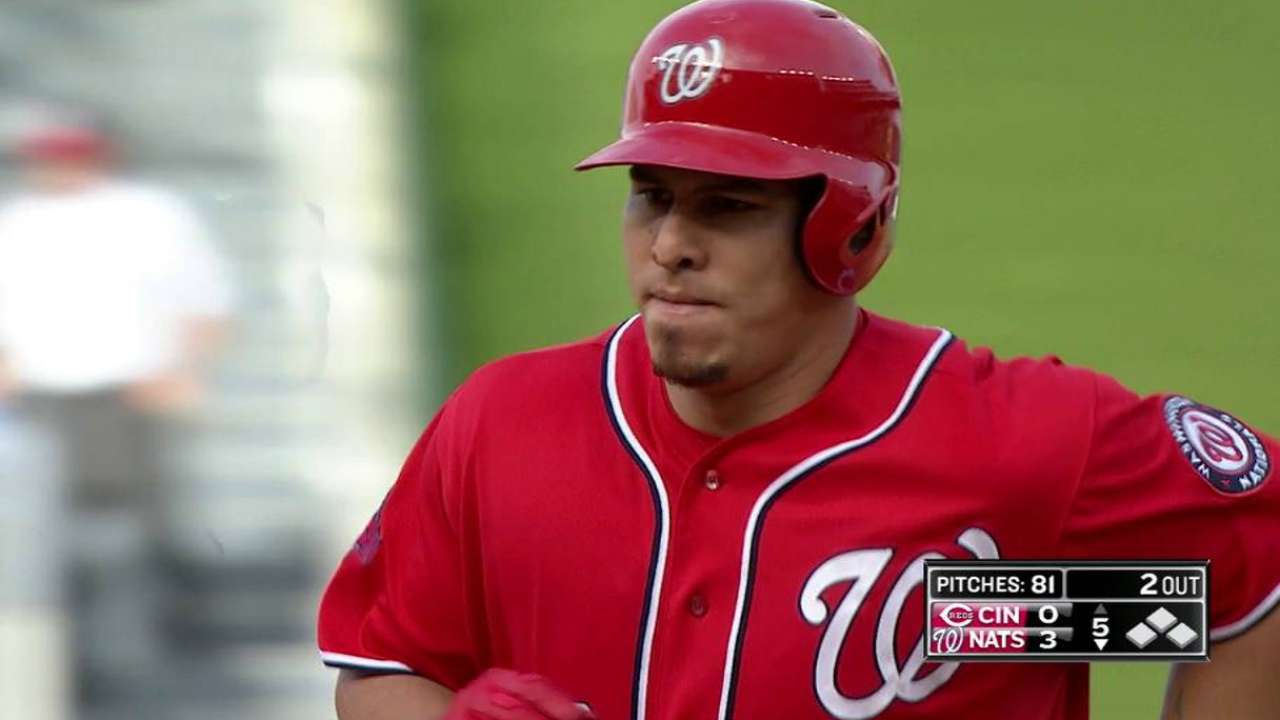 WASHINGTON -- After enduring three straight injury-marred seasons, Wilson Ramos' primary goal in 2015 was to stay on the field and off the disabled list. In that sense, it was mission accomplished for the Nationals' starting catcher.
In terms of production, the year was more of a mixed bag, as Ramos came away pleased with his improvement behind the plate but unsatisfied with his performance at it. As he looks ahead to 2016, Ramos is focused on preparing his body to more capably handle another full season of catching duties.
"This offseason, I'm working three times [harder] than last year," Ramos said on Sunday at the Nationals' Winterfest. "Right now, I'm concentrating on working on my body, just working out really hard. I've got a really good plan right now. I know from last season, I played 128 games, first time in my career, and I get tired at some point. So [I'm] getting ready to try to do the same and stay healthy for the course of the season."
From 2012-14, Ramos suffered a knee injury, a hamate fracture and three hamstring strains, averaging 64 games per season. In 2015, however, his 128 games were a career high, besting his previous mark by 15. Ramos' 123 starts behind the plate tied for fourth in the Majors.
To his great pride, Ramos also was named a National League Gold Glove Award finalist, along with the Giants' Buster Posey and the Cardinals' Yadier Molina, who ultimately won for the eighth straight year. Ramos stopped a career-high 44 percent of attempted stolen bases and racked up a career-high nine Defensive Runs Saved, tied with Posey and the Orioles' Caleb Joseph for the Major League lead at catcher.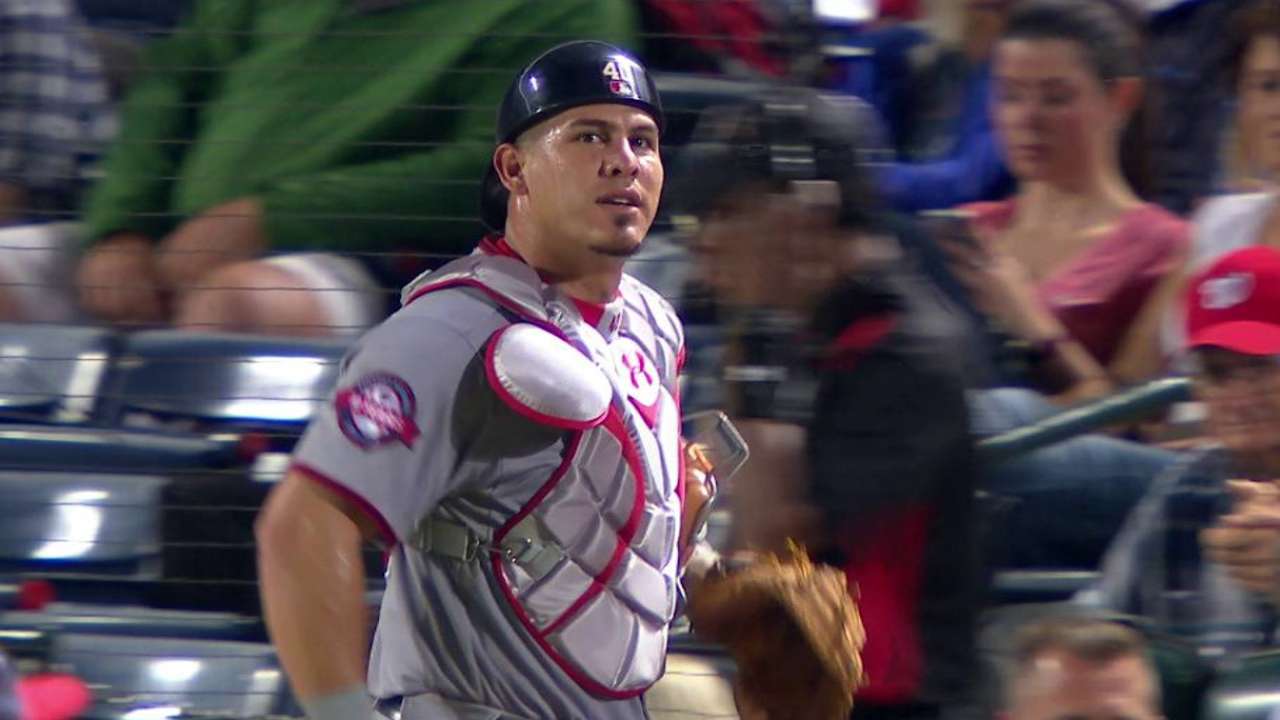 "I'm very excited, I'm very happy for all I did behind the plate," Ramos said. "It made me feel good, because I'm learning every year, more and more."
While Ramos hit 15 homers and drove in 68 runs, he posted a .616 OPS, compared with a career mark of .749 going into the season. His walk rate dropped to a career-low 4.2 percent, while his strikeout rate rose to a career-high 20 percent. After the All-Star break, Ramos hit .197/.225/.317.
After that performance, there was some question if the Nats would look to upgrade at catcher, but at least so far, they have stuck with Ramos, who is entering his final season before free agency. Backup Jose Lobaton also was retained, recently avoiding arbitration with a one-year deal.
"I know offense for catchers is not that important," Ramos said. "[Defense] is more important, but I like to help my team with my bat, too. So this whole offseason, I'm working hard with that, trying to get a better approach at home plate, trying to concentrate more on putting the ball in play. This year, I had a lot of strikeouts, so that didn't help me. … Hopefully next season will be better than this season."
Andrew Simon is a reporter for MLB.com. Follow him on Twitter @AndrewSimonMLB. This story was not subject to the approval of Major League Baseball or its clubs.