Inbox: What will the Cubs do with Baez?
Beat reporter Carrie Muskat answers questions from fans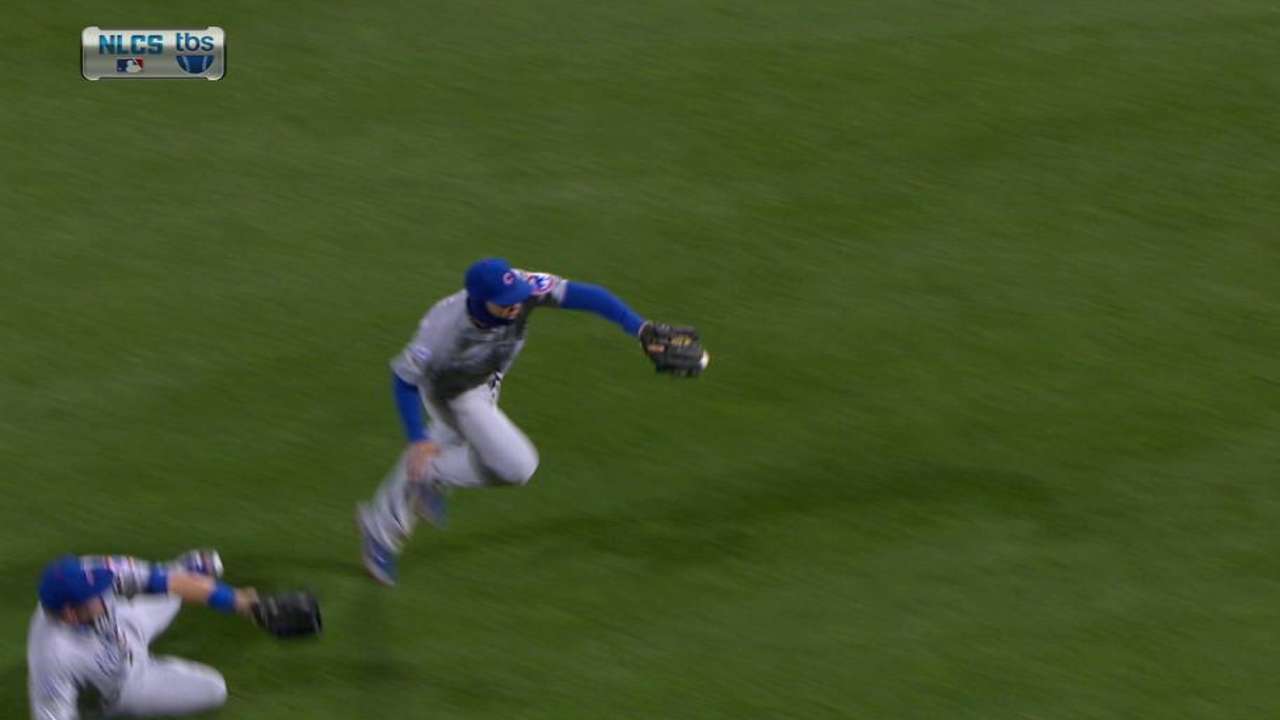 Do you have a question about the Cubs? Send it to CubsInbox@gmail.com, and please include your full name and hometown. The next Inbox will be posted after the holidays.
It seems that Javier Baez might be capable of playing center field. I've read he's going to get plenty of playing time this winter to see [if that's the case]. That said, and in light of the recent expensive signings, how hot is [Cubs president of baseball operations Theo Epstein] on signing a center fielder? It seems easy enough to let Baez play into the position since he's under contract. His bat will mature.
-- Wayne S., Noblesville, Ind.
The reported eight-year, $184 million deal with free agent Jason Heyward should show you just how much the Cubs wanted a center fielder. As for Baez, most people in the organization believe he could play anywhere, even catcher. He'll be undergoing a crash course in the outfield this winter in Puerto Rico, and depending on how that goes, he could get playing time there again this spring. That's being done to make him more versatile, and if he makes the adjustment, Baez could become a super utility-type player like Ben Zobrist.
• Submit a question to the Cubs Inbox
All of the young position players have things they do exceptionally well. But Jorge Soler seems, in my eye, to be the only one of the kids with true five-tool potential. Why all the trade speculation involving him? He may not have had the season Kris Bryant had or hit some of the monster home runs that Kyle Schwarber hit, but he has already grown in just his short time with the big club. I see him as a huge part of our present and future. Does the front office not agree?
-- Tony L., Chicago
Soler is very talented, although I'd have to disagree with your assessment that he's the only young Cub who is a five-tool player (Bryant and Addison Russell qualify). Soler also is still developing, and Chicago is looking for pieces -- especially pitching -- that can help right now.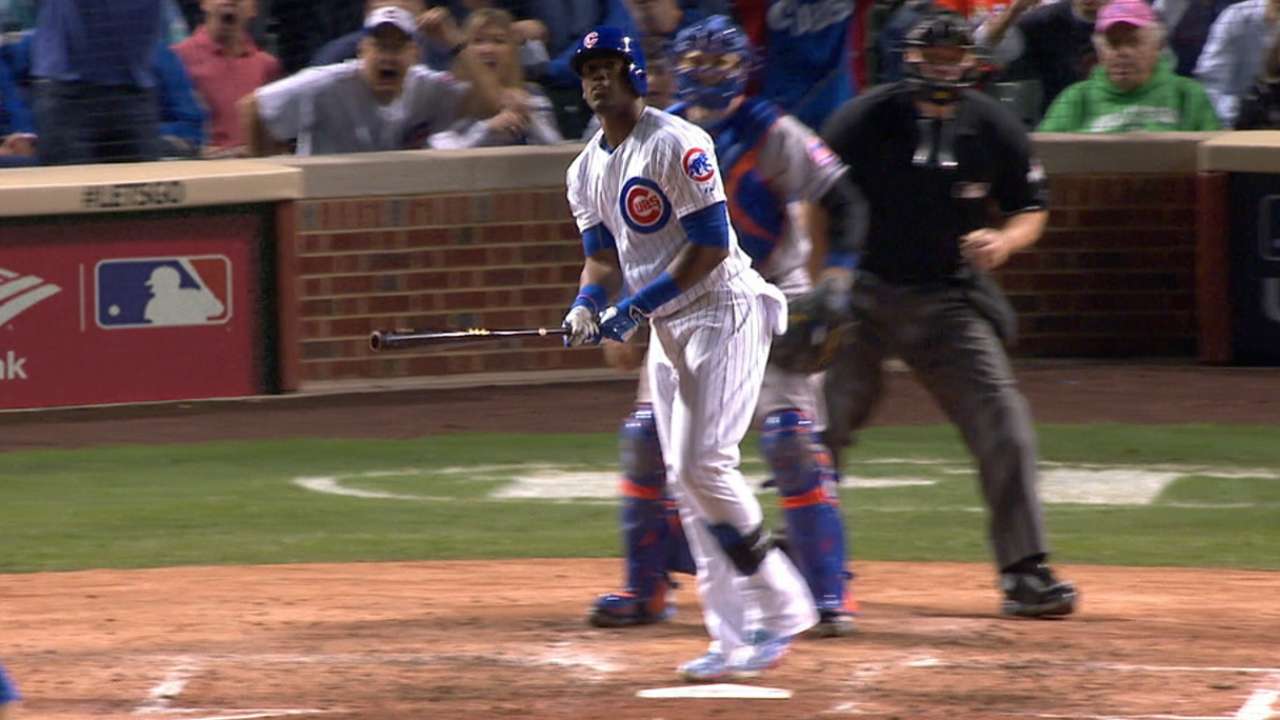 Do you realistically see Adam Warren competing for the fifth spot in the rotation, or would he be a better asset setting up Hector Rondon?
-- Marc H., Sparta, Tenn.
Warren, 28, will be stretched out this spring, and he is considered an option for the rotation. The right-hander began 2015 as a starter with the Yankees, but he ended up appearing in 26 games in relief. He compiled a 3.66 ERA in 17 starts and a 2.29 ERA in his relief outings. I don't see him as a setup man.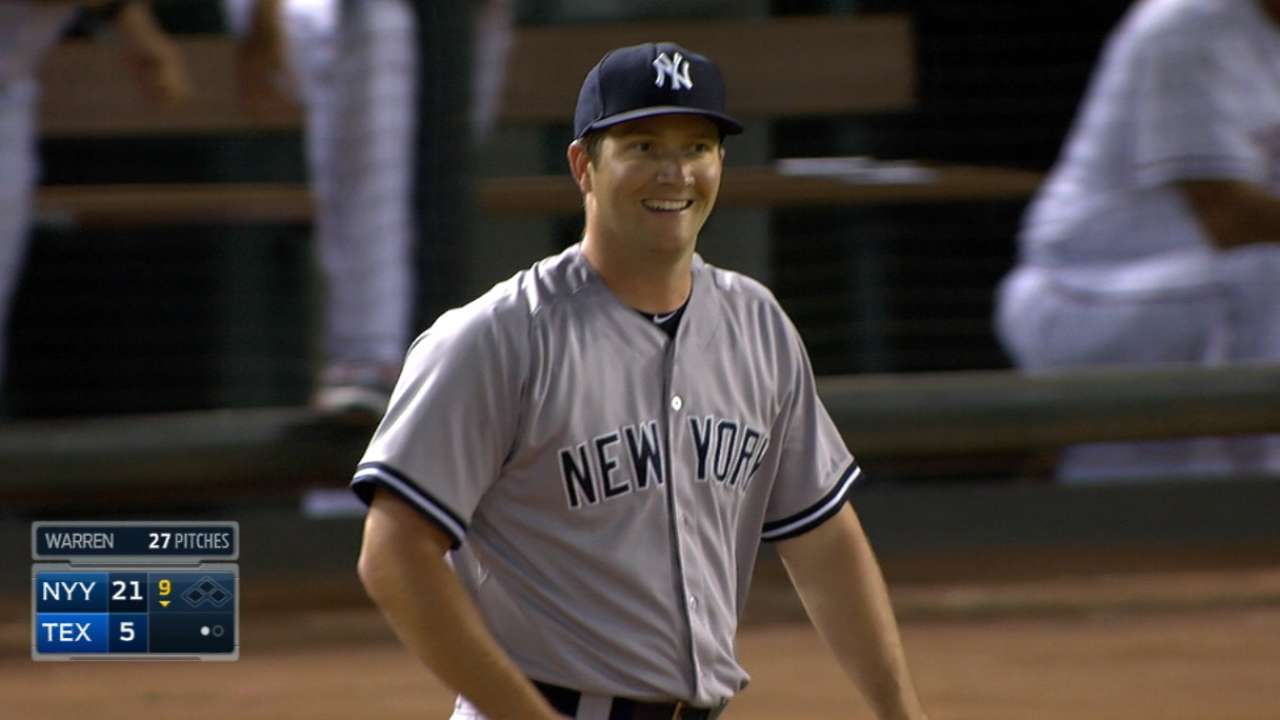 Any chance the Cubs can get Kevin Kiermaier in a package with pitching from Tampa Bay? It would fill the center-field need.
-- Max C., Anthem, Ariz.
If you can pull that deal off, Epstein may hire you. The Rays would probably want Maddon back in exchange, and that's not going to happen.
Is Albert Almora seen as a long-term piece for this lineup and organization? It's interesting to see, based on the center-field need and the free agents available, how it will affect Almora long term.
-- Phil G., Willowbrook, Ill.
Any additions the Cubs make now won't affect Almora's status. Remember, he was drafted out of high school and he is only 21 years old. He's had to deal with some injuries, and I think the Cubs would like to see him have a full, healthy season. He did well at Double-A Tennessee this year, batting .272 in 106 games.
Carrie Muskat is a reporter for MLB.com. She writes a blog, Muskat Ramblings. You can follow her on Twitter @CarrieMuskat and listen to her podcast. This story was not subject to the approval of Major League Baseball or its clubs.