Week Ahead: Cueto's decision, Cuba tour on tap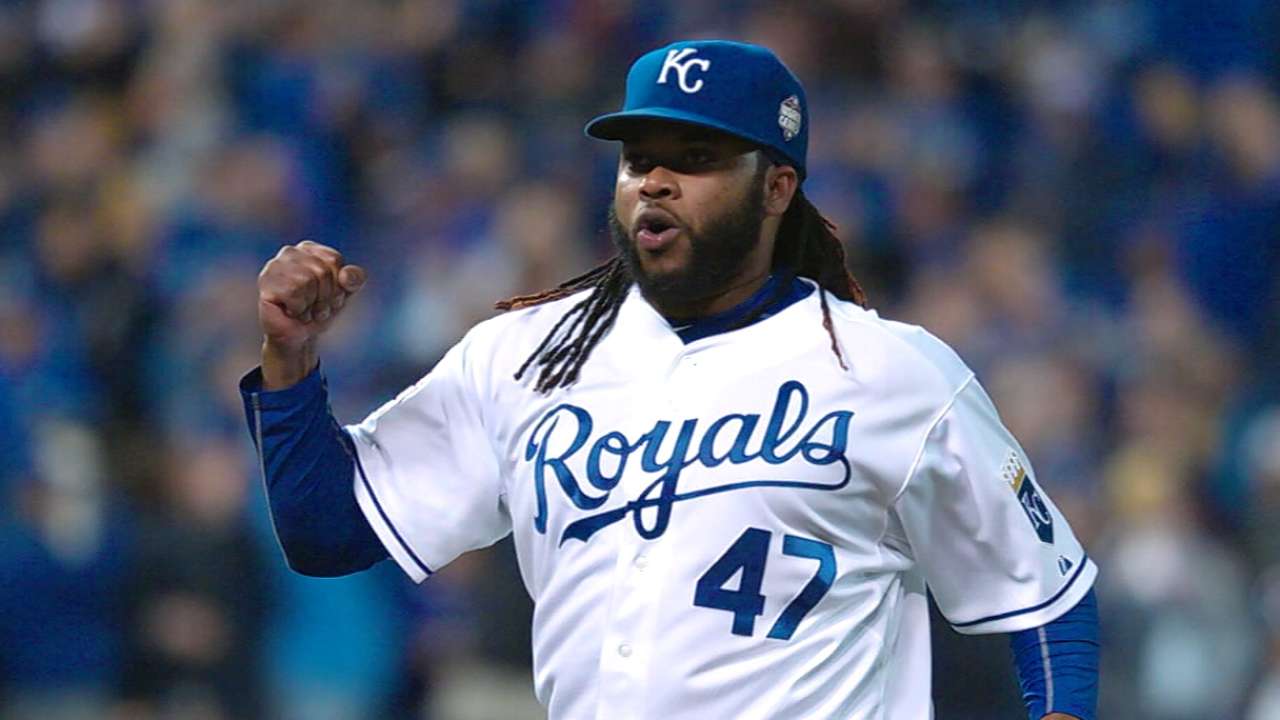 The Winter Meetings are over, but there's still a lot of maneuvering to be done on the 30 rosters of Major League Baseball. There's also only one week -- this week -- before a possible and understandable holiday lull could begin in earnest.
In other words, the week ahead has the potential to be a real doozy. There's enough on the Hot Stove to percolate through Christmas and into 2016. Meanwhile, every club with roles to fill -- and that's a lot of them -- is still searching for resolutions -- and we're not just talking about the New Year's kind.
Johnny Cueto seems like a good candidate to restart the wheeling and dealing that we saw in Nashville, Tenn., last week.
The right-hander, most recently seen tossing a World Series gem for the Kansas City Royals, is the consensus choice as best remaining free-agent starter on the already-crazy pitching market. According to Cueto's agent, it's likely that he will sign in the next seven days. That'll be a nice stocking stuffer for a team and its fans, and multiple reports indicate that a very Cueto Christmas might come a little early to the balmy climes of Los Angeles.
The Dodgers are looking for an ace to replace departed Zack Greinke, who bolted for Arizona, and Cueto could fit that for a hefty bill while adding some potentially riveting drama to the narrative. Cueto, after all, turned down a six-year, $120 million offer from the D-backs before Arizona landed Greinke, so if Cueto ends up in Dodger blue, the two pitchers -- and their decisions -- will be compared to each other all year.
The eventual whereabouts of Cueto and a huge group of other unsigned star players might still be a mystery, but for a minute, let's talk some history.
This week, MLB and the MLB Players Association will embark on a historic goodwill tour in Cuba led by Joe Torre and Dave Winfield plus a number of current stars, including Clayton Kershaw, Miguel Cabrera, Nelson Cruz and Jon Jay plus Cuban big leaguers Jose Abreu, Brayan Pena and possibly Yasiel Puig.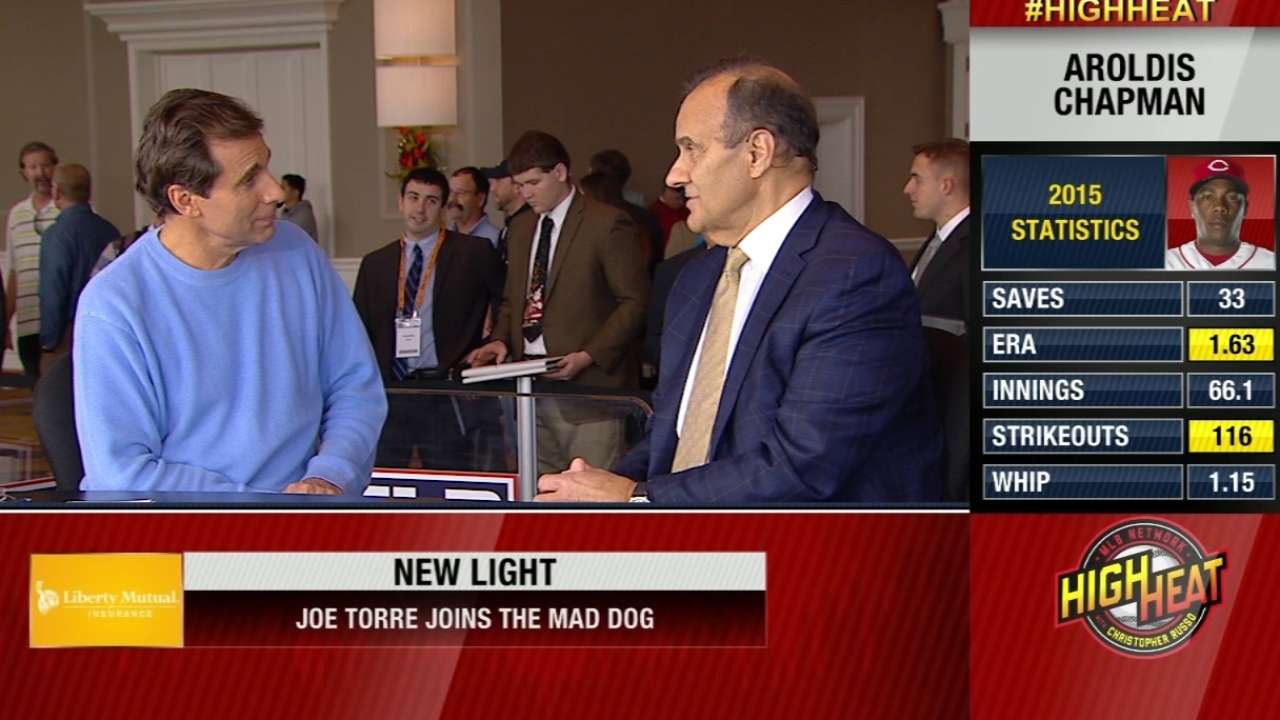 It will be MLB's first trip to Cuba since March 1999, when the Baltimore Orioles played the Cuban national team in an exhibition. The players -- along with Torre, who is MLB's chief baseball officer, and Winfield, the MLBPA's special advisor to the executive director -- will take part in an opening news conference Tuesday followed by three days of children's clinics in Havana and Matanzas plus a charity event.
"Major League Baseball is very fortunate to have an opportunity to play a constructive role in the improvement of our country's relations with Cuba, and it is particularly pleasing that our sport has a significant number of highly decorated ambassadors who can make an impression both on and off the field," MLB Commissioner Rob Manfred said when the tour was announced.
"Baseball represents a pivotal common bond in our cultures, and the impact that Cuban ballplayers have made on our game is undeniable. I am hopeful that this tour will represent the beginning of a long-standing relationship."
Elsewhere around the Majors, teams are still eager to create long-standing relationships with good players still lurking on the open market. And there are plenty.
Aside from Cueto, the headliners still out there include starters Scott Kazmir, Yovani Gallardo, Mike Leake, Ian Kennedy, Doug Fister, Wei-Yin Chen, Tim Lincecum, Cliff Lee and Henderson Alvarez. A quickly dwindling relief market still boasts Tyler Clippard, Greg Holland, Tommy Hunter and a plethora of possible bargain candidates.
Big-time position players who can be had for the right price include slugger Chris Davis, outfielders Yoenis Cespedes, Alex Gordon, Justin Upton, Dexter Fowler and Denard Span, second basemen Howie Kendrick and Daniel Murphy, shortstop Ian Desmond and third baseman David Freese, among many others.
And then there's the intriguing case of Kenta Maeda to keep an eye on.
The Hiroshima Carp of the Japan Central League are posting Maeda, adding another huge talent to the MLB free-agent pool. Reports indicate the bidding process for the 27-year-old right-hander, who went 15-8 with a 2.09 ERA in 29 starts in 2015 in Nippon Professional Baseball, could begin by the end of this week.
Just another ornament a team might want to hang on its Opening Day 2016 tree as the holiday season nears.
Doug Miller is a reporter for MLB.com. Follow him on Twitter @DougMillerMLB. This story was not subject to the approval of Major League Baseball or its clubs.