Astrodome's history, innovation celebrated in MLB Network special
'Eighth Wonder of the World' tells behind-the-scenes story of icon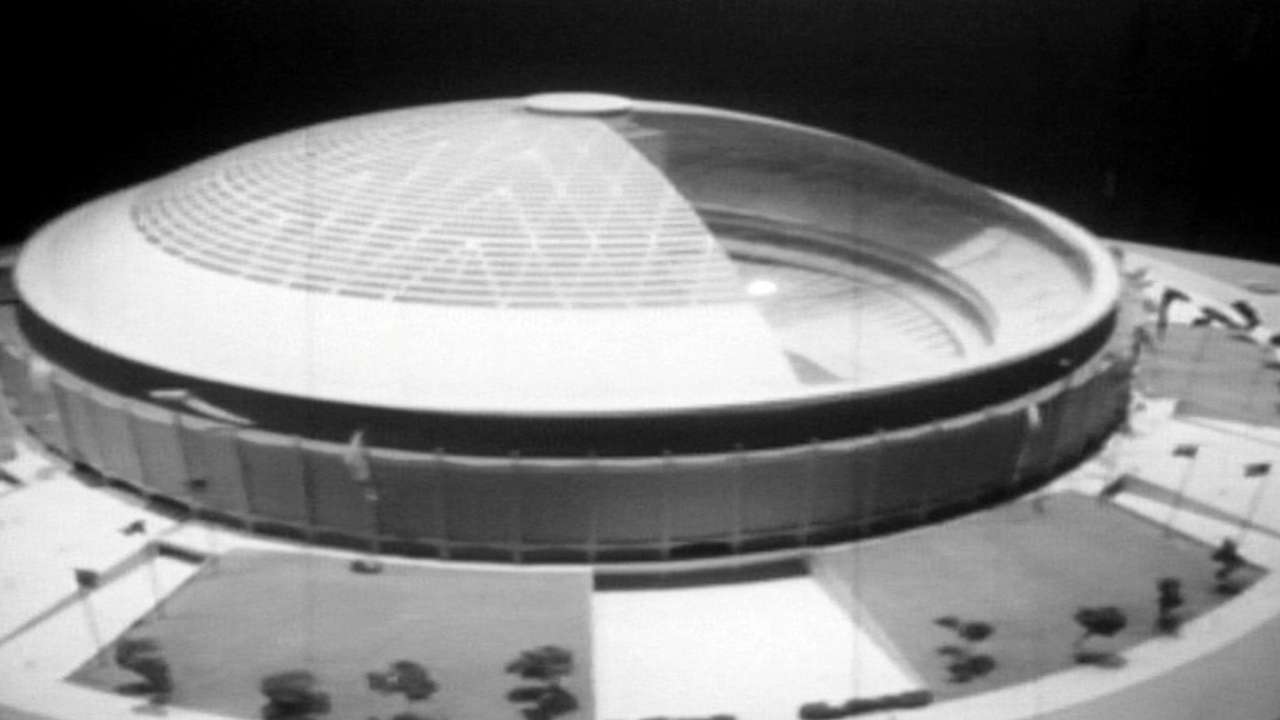 HOUSTON -- To Bruce Cornblatt, the senior coordinating producer of "MLB Network Presents," there may have been no more suitable subject for a documentary than the Astrodome. At 50 years old, the iconic building has witnessed enough history to last centuries. And to generations of Houstonians, it was more than just a stadium.
The Astrodome -- the longtime home to the Astros, the NFL's Houston Oilers and other unforgettable events -- changed the way sports would be watched in the country forever. And the amazing story of how it came to rise out of the Texas prairie provides a history lesson that sports fans anywhere in the country should know.
• Legendary Astrodome turns 50
Cornblatt, who grew up in the northeast, learned more about the Astrodome doing the project than he could have imagined, and he now hopes viewers will after watching "The Eighth Wonder of the World," an hour-long documentary that aired on MLB Network.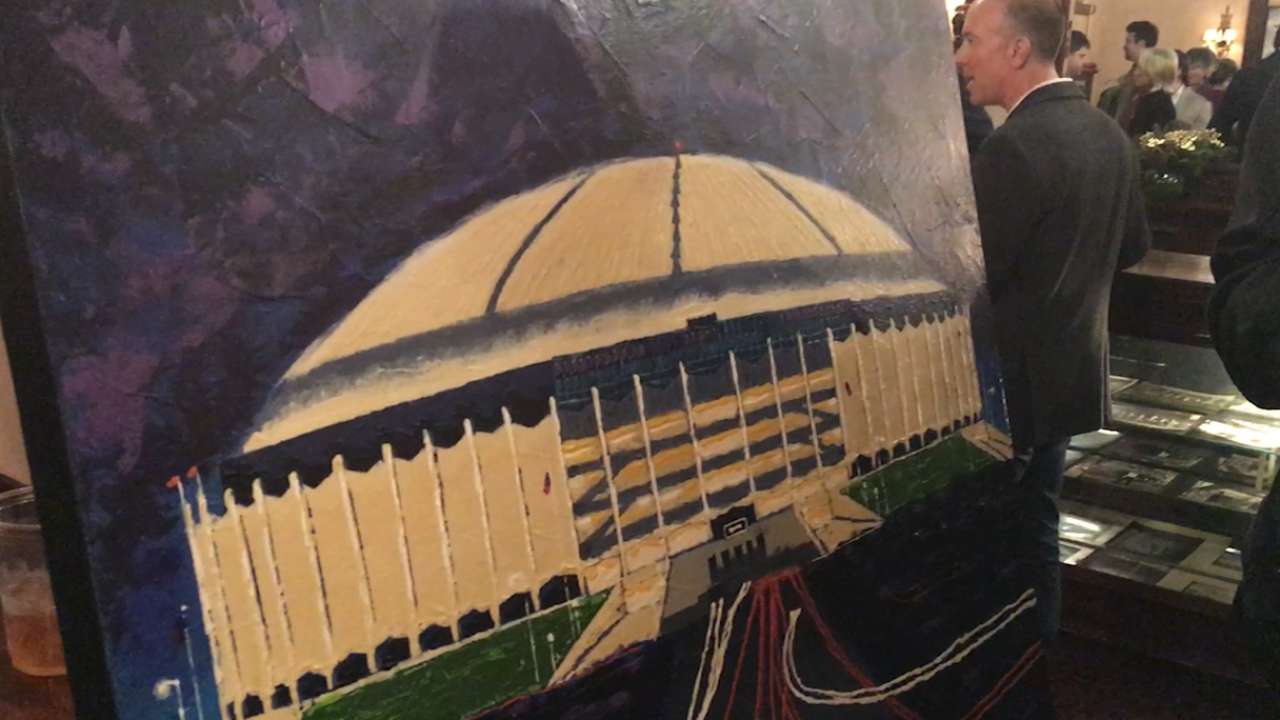 "Baseball tends to do best looking backwards, because it's so rich and there's so many characters and everything," Cornblatt said. "As the person that does this, the two things I kind of look for is a story I think I know and am familiar with but I don't really know and would like to know more about it, and a story that lends itself to this kind of storytelling and vintage footage. It was a daunting task in that there's a lot of years and a lot of events."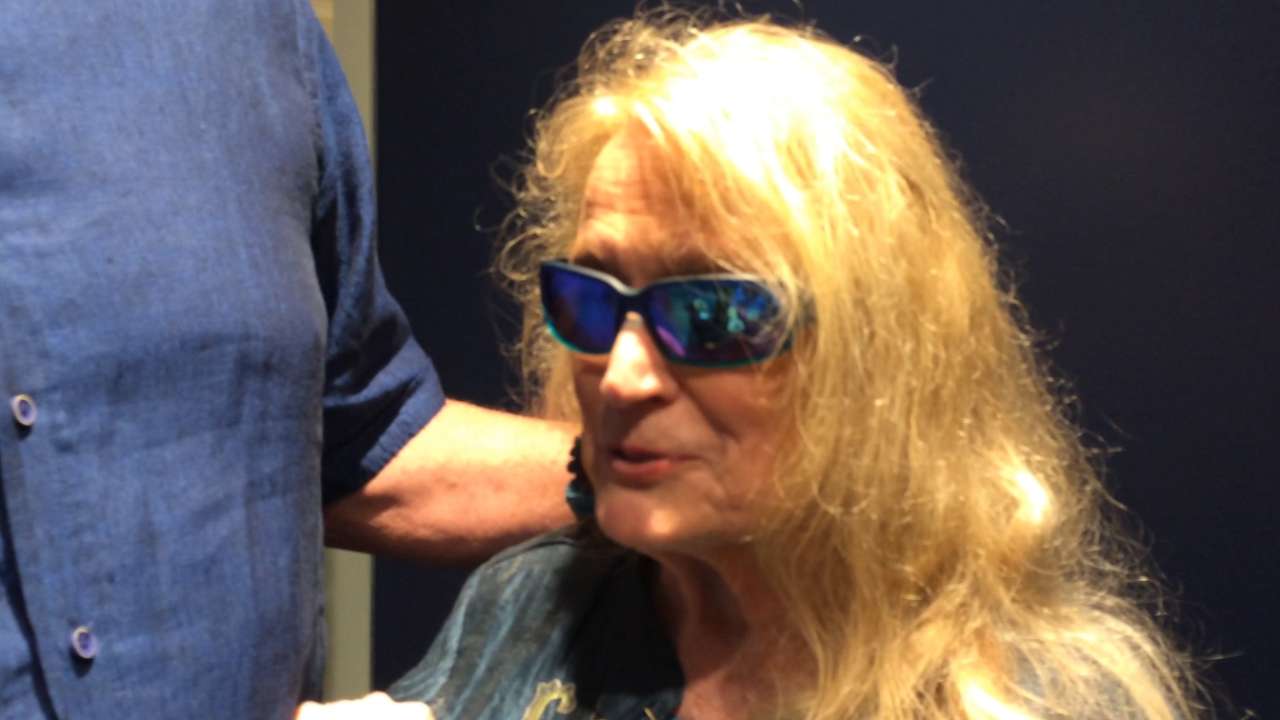 Marking the 50th anniversary of the Astrodome's opening in 1965, the documentary, narrated by award-winning actor and Houston native Dennis Quaid, takes a look at the Astrodome's place in history as one of the great innovations of the 20th century.
• Looking back on the Astrodome's 12 biggest moments
Never-seen-before highlights from the glory days of the Astrodome and interviews featuring President George H. W. Bush, Houston native and award-winning news anchor Dan Rather, baseball Hall of Famer Nolan Ryan, tennis Hall of Famer Billie Jean King and original Astros Jimmy Wynn and Larry Dierker, document how Judge Roy Hofheinz took Houston into the future.
• Hofheinz reflects on Astrodome
"What's great is because it started in '65 and it's been 50 years, that's about the cutoff point where footage is available to you," Cornblatt said. "A book can do without footage, a radio show can do without footage. Television cannot. So all that kind of kitschy, '60s things all of us found, just adds so much texture to it. More than anything, that was really the thing as I watched it unfold, just how much available footage there was and how grainy, black and white and cool it was to see it."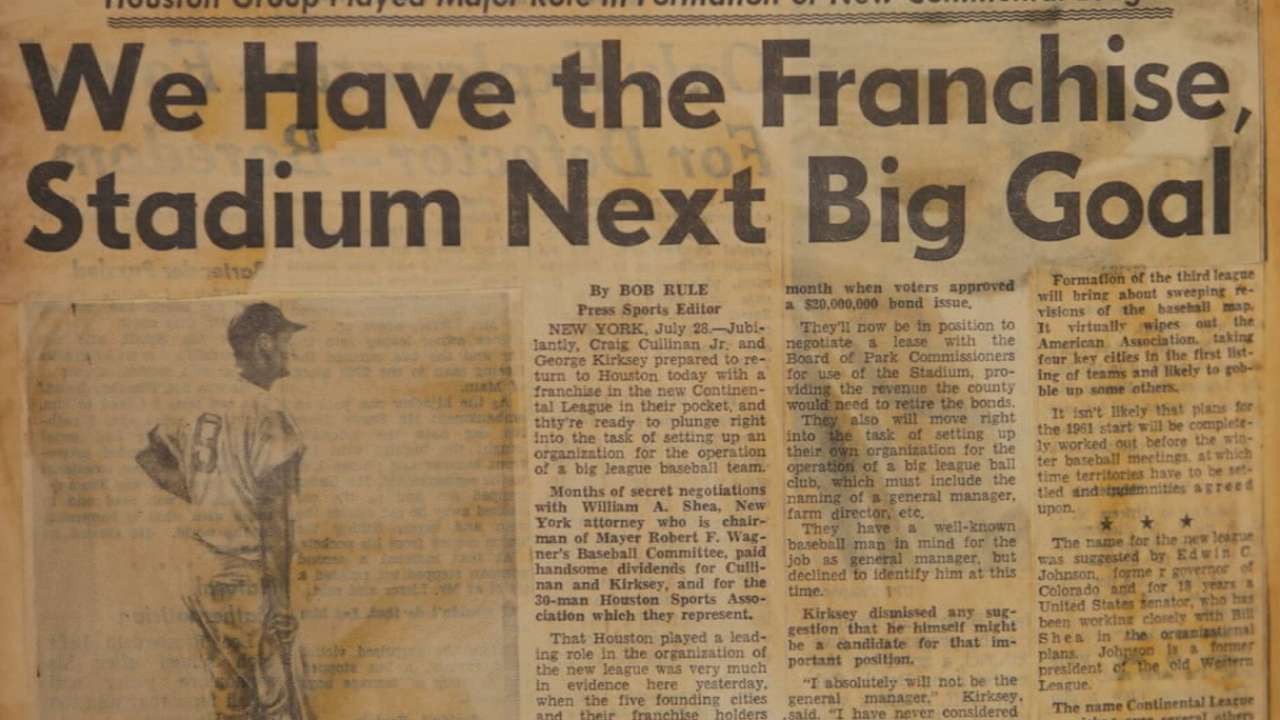 Cornblatt said he was surprised about the passion which those who played in the Astrodome spoke about it, and how vivid their stories were.
• Houstonians celebrate Astros' 50th anniversary
"We got Elvin Hayes to talk about it, and I haven't seen him talk about it like that," he said. "Billie Jean was great and all that went on with her. What really surprised me from a northeasterner point of view is how it was built and what a colorful and interesting and creative character Roy Hofheinz was. Nowadays, stadiums are built with bonds and, 'Oh my God, we're going broke!' and 'Why should the public pay for it?' All worthy discussions. But the Astrodome was built differently.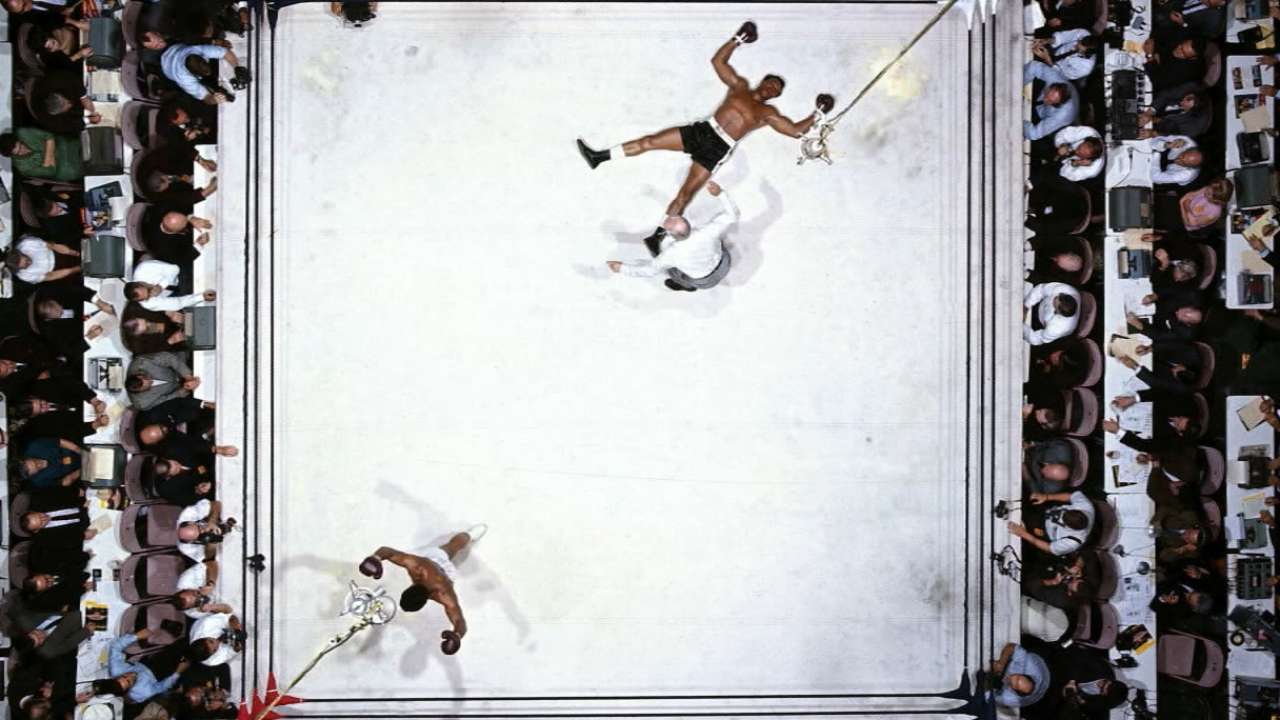 "The fact that Roy Hofheinz, you know, as part of it, when they voted for bonds, promised to have it be desegregated, I didn't know that. That's a historical thing. That's just not a building."
• Astrodome remembered as baseball innovation
The program details how the Astrodome was not only home to baseball games, but to all different kinds of events, including the "Game of the Century" featuring Hayes and the Houston Cougars ending UCLA's 47-game winning streak, and the "Battle of the Sexes" featuring the nationally televised tennis match between King and Bobby Riggs in 1973.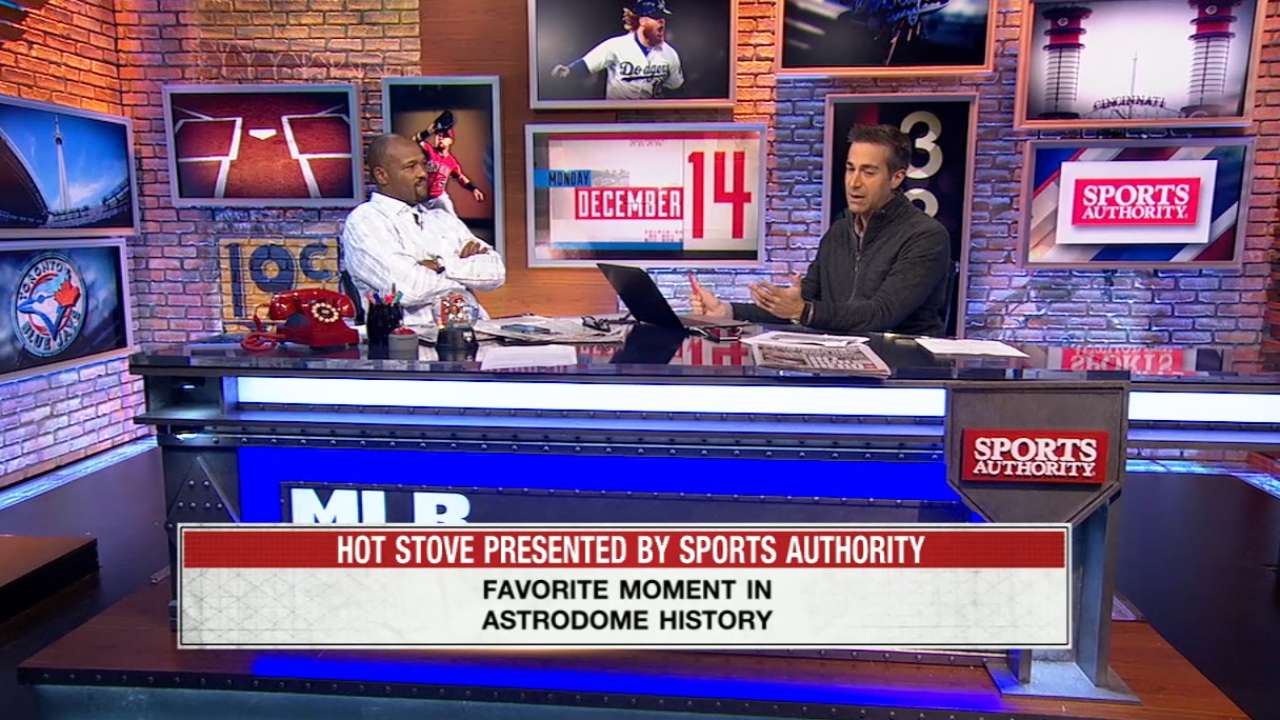 "The Eighth Wonder of the World" covers how the Astrodome hosted thousands of refugees from Louisiana following Hurricane Katrina, and Harris County Judge Ed Emmett discusses the potential of saving this iconic stadium from destruction. Cornblatt said he found the passion for the Astrodome and its future remains very much alive.
"You don't want to see it be a parking lot," he said.
In addition to MLB Network, Austin-based Texas Crew Productions shot many of the interviews for the program, devoting unmistakable passion for the project.
Brian McTaggart is a reporter for MLB.com and writes an MLBlog, Tag's Lines. Follow @brianmctaggart on Twitter and listen to his podcast. This story was not subject to the approval of Major League Baseball or its clubs.