La Russa sees signing Leake as 'unlikely'
Report indicates free-agent pitcher would take discount with Arizona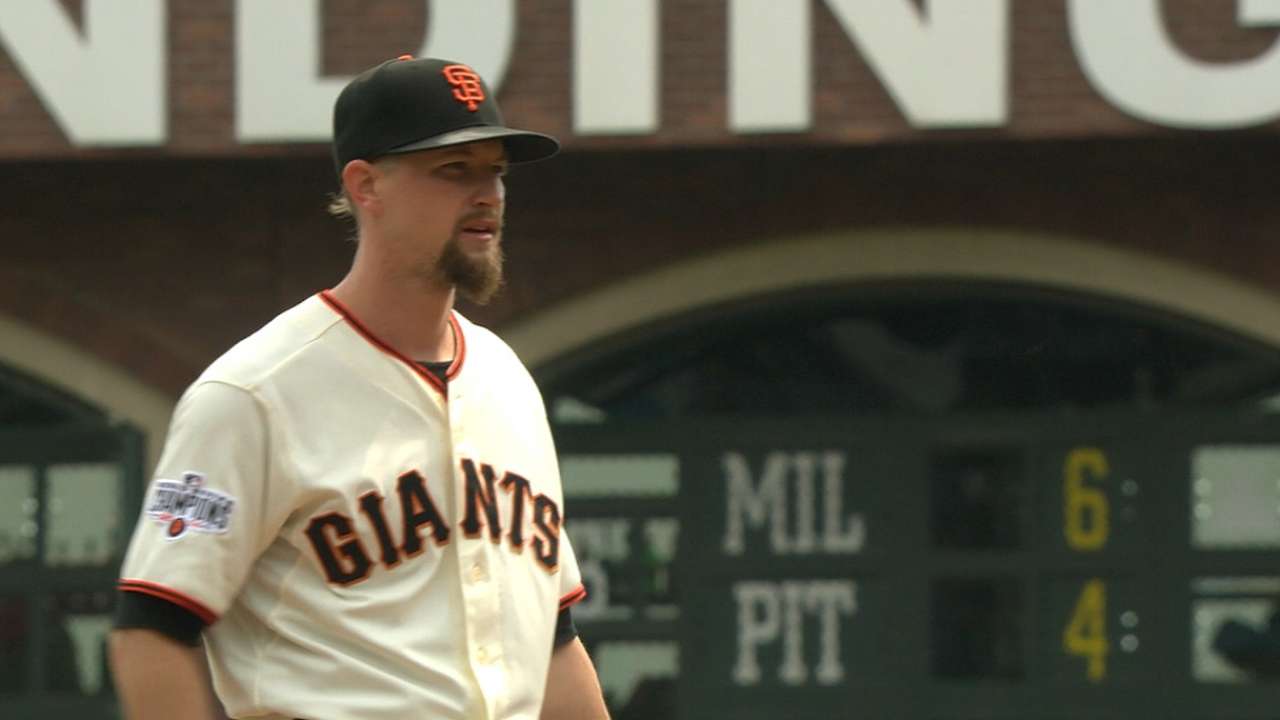 The D-backs have been one of the most aggressive teams this offseason, bolstering their rotation by signing Zack Greinke and trading for Shelby Miller.
They have also been linked to free-agent right-hander Mike Leake, who is willing to take "significantly less money" in order to pitch for Arizona, according to FOX Sports. Despite that, D-backs chief baseball officer Tony La Russa called it "probably unlikely" that the club will be able to sign Leake.
"It's gone back and forth," La Russa told FOX Sports. "Getting Shelby [Miller] gives us a [full] rotation. I think it's difficult because when somebody wants to pitch for you and you really like the person, you want to try and work it out. But it's complicated and probably unlikely."
Arizona's payroll is already approaching $100 million after signing Greinke and with the addition of Miller, who is entering his first year of salary-arbitration eligibility, so it may not have the ability to add Leake even at a discount.
The D-backs spoke with Leake, who played at Arizona State University, as recently as Wednesday night to try to get a deal done but were unable to find a match. Leake was reportedly close to signing with the D-backs last week before the team traded for Miller. Signing Leake would give the D-backs even more stability in the back end of their remade rotation to go alongside Greinke, Patrick Corbin and Miller.
Leake, 28, owns a lifetime 3.88 ERA and finished last season with a 3.70 ERA for the Reds and Giants. He reportedly has drawn interest from a number of teams seeking starting pitching, including the Nationals, Cardinals and Giants.
Jamal Collier is a reporter for MLB.com. Follow him on Twitter at @jamalcollier. This story was not subject to the approval of Major League Baseball or its clubs.