Healthy after two tough years, Taillon eyes debut
Bucs' No. 4 prospect ready to compete for job in camp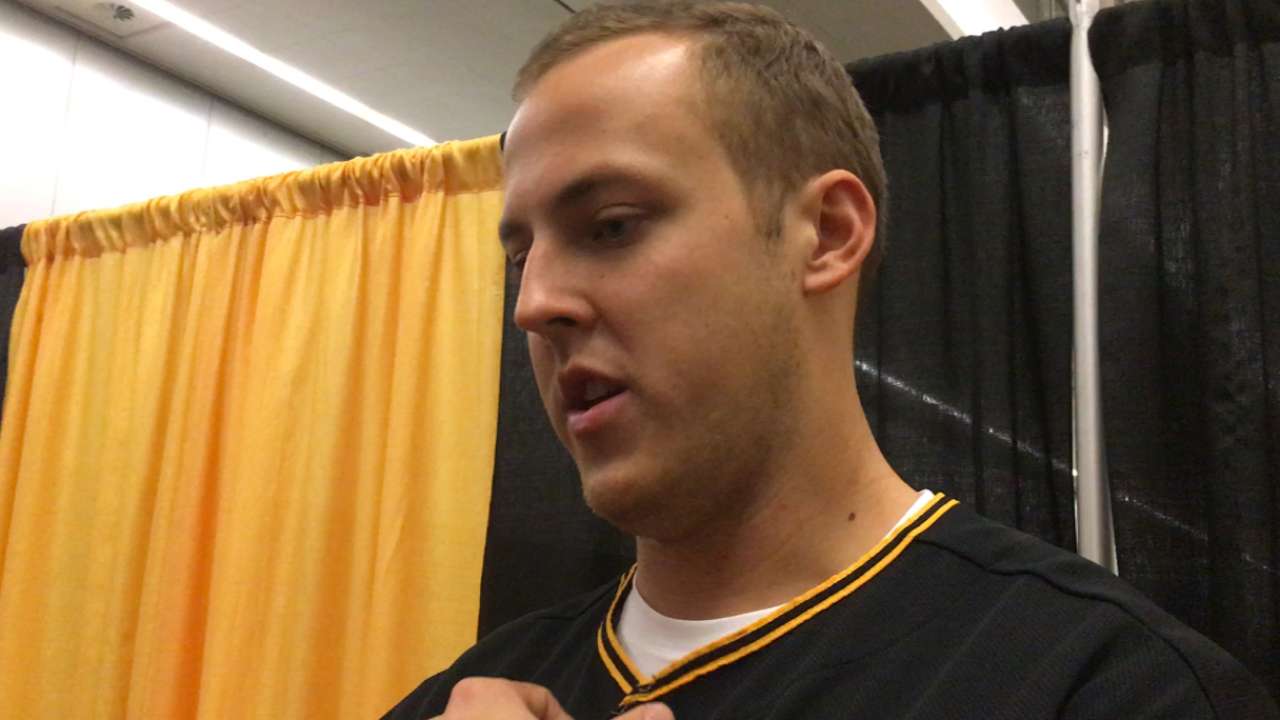 PITTSBURGH -- Jameson Taillon let the last three words of the question hang in the air for a moment and grinned slightly before answering. "Yeah, that has a nice ring to it," he said. "No longer rehabbing."
Taillon, ranked Pittsburgh's No. 4 prospect by MLB.com, took part in PirateFest activities on Saturday just like any other player. Now, he's preparing for Spring Training like any other pitcher. It may not seem like much, but it's a tremendous feeling for the 24-year-old after being held back by injuries the last two years.
So yes, "no longer rehabbing" sounds good to Taillon, the second overall pick in the 2010 Draft. Since he hasn't pitched in an affiliated game since 2013, it's these three other words that have grown to annoy him: "Two lost years."
"It really bugged me when I heard people say I had two lost years, because those two lost years, I was working with the best pitching coaches away from the drawing board, getting to refine what I was weak at," Taillon said. "I got to work out more and get on a better eating schedule.
"I think that 'two lost years' is kind of bogus, because I definitely got a lot better. I didn't stall out by any means."
But injuries nonetheless paused his rapid ascent to the Majors. After undergoing Tommy John surgery in April 2014, he spent the next year working through the slow, monotonous rehabilitation process. During that time, he worked in private with several pitching coaches and coordinators -- including Scott Elarton, Scott Mitchell and Jim Benedict -- to clean up his delivery.
By the time he came back this past spring, Taillon said he was throwing as well as he ever had. He was pitching in extended spring games at Pirate City, one outing away from a Minor League rehab assignment. But during the last inning of his final start, he threw a fastball and felt a tugging pain from his oblique down to his groin.
Taillon woke up the next day feeling a soreness he'd never experienced. Eventually, he was diagnosed with an inguinal hernia and underwent surgery -- another setback.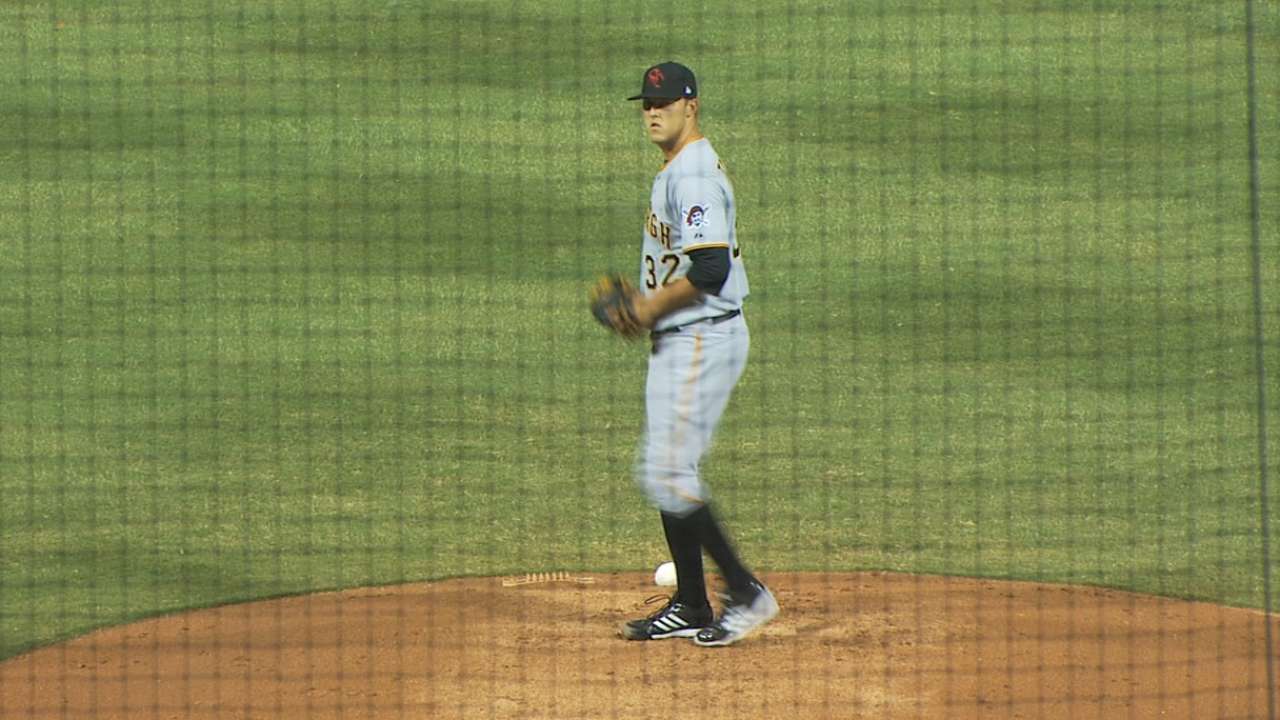 "I'd be lying if I said it wasn't frustrating," Taillon said. "I was so close. I was throwing so well. It was the best I've ever felt."
Having been through one lengthy recovery, Taillon said he felt like "kind of a pro" when he had to do it again. He eventually worked his way back in time to throw bullpen sessions, live batting practice and one inning during instructional league play at the end of the season.
"I think they wanted to do that for me, to send me off into the offseason feeling healthy and feeling strong," he said. "So I pitched one game then I went home, but everything felt really good, checked out, rode off into the sunset for the offseason."
A normal offseason, that is, not one spent on the back fields at Pirate City. Taillon is spending the winter in the Houston area, working out alongside Mark Melancon and Anthony Rendon, among others. He's hired a nutritionist and dedicated himself to a strict diet, frequently preparing his own food.
Lately, he's been chowing down on bison burgers, kale salads and a lot of grilled chicken. He's dropped 20 pounds as a result, hoping a leaner frame will keep him on the field longer.
"I'm kind of just reinvesting in my body this offseason," Taillon said. "That's your moneymaker, so why not?"
Taillon was one step away from the Majors when he last pitched under the lights, making six starts for Triple-A Indianapolis in 2013. The Pirates haven't discussed an innings limit yet for the 24-year-old right-hander, nor is he trying to set a specific timeframe for his long-awaited Major League debut.
His top priority, for obvious reasons, is to stay healthy.
"After going through my rehab, my mechanics and my pitches are all sharp," Taillon said. "I think if I stay healthy, I have a chance to contribute up here this year."
For Taillon and the Pirates, those three words -- "chance to contribute" -- sound just as sweet as "no longer rehabbing."
"He's a very smart, very hard-working, very driven young man," Pirates general manager Neal Huntington said. "It would not shock me if he's in position to help us at some point this season earlier than later."
Adam Berry is a reporter for MLB.com. Follow him on Twitter at @adamdberry. This story was not subject to the approval of Major League Baseball or its clubs.