Rumor roundup: Gordon too pricey for Royals?
Orioles may be working backup plan after pulling offer to Davis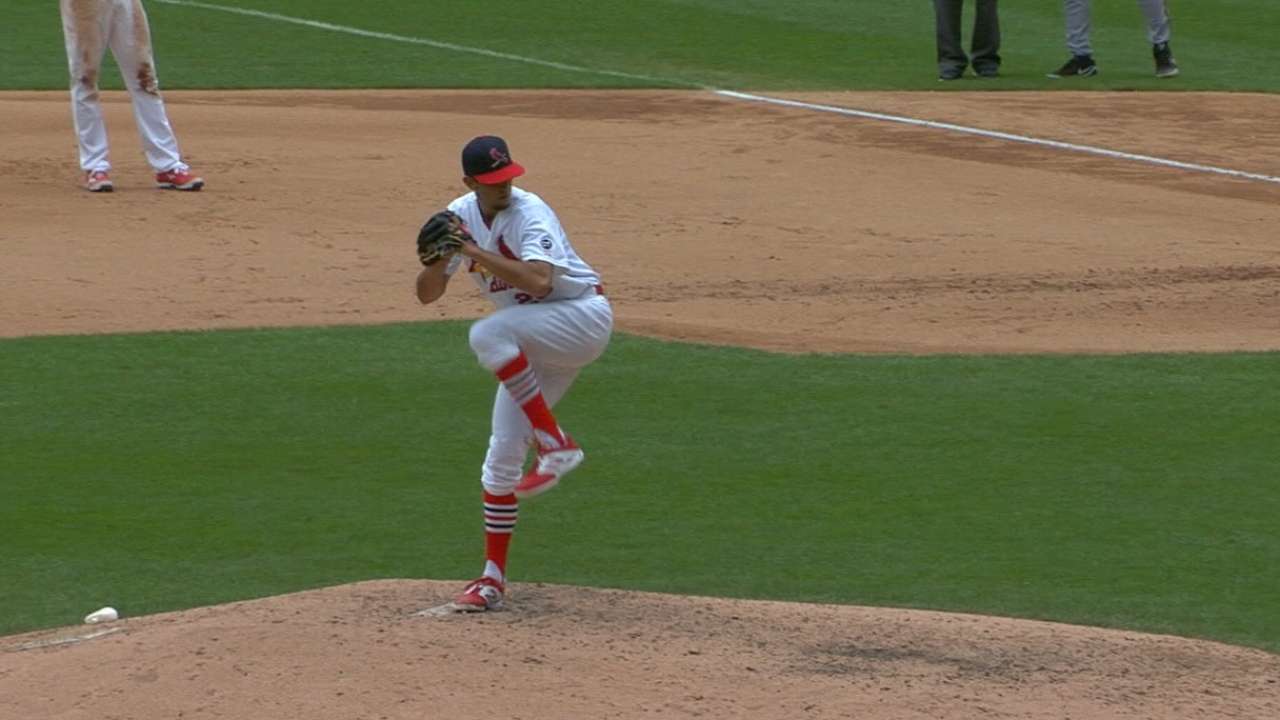 With several of the top targets signed -- from David Price to Zack Greinke to Jason Heyward -- the rest of the free-agent market is beginning to take shape as teams construct their rosters for 2016. Still, many notable names remain available, including 2015's home run leader and a rich crop of free-agent outfielders.
Here's a look at the latest Hot Stove developments circulating around the big leagues:
Cishek joins Seattle 'pen
The Mariners continued to revamp their bullpen on Saturday, as free-agent reliever Steve Cishek agreed to a two-year deal, a source confirmed to MLB.com's Greg Johns.
Cishek's contract has a base salary of $10 million with an additional $7 million in potential incentives, according to Yahoo.com. ESPN.com was the first to report the deal.
Cishek, 29, has a career 2.82 ERA and 95 saves in 311 appearances over six seasons with the Marlins and Cardinals. He was removed as Miami's closer last year, recording just three saves and a 4.50 ERA before being traded to the Cardinals in July. Cishek bounced back with St. Louis, compiling a 2.31 ERA over 27 relief outings.
O's pull offer to Davis
The Chris Davis free-agency saga continued on Saturday as Baltimore executive vice president of baseball operations Dan Duquette told reporters the club has pulled its contract offer to the first baseman.
• Duquette: Offer to Davis off the table
"There's no offer on the table right now," Duquette said at the Orioles' FanFest. "I'm not exactly sure what their time frame is. I'm not exactly sure where that's going to end up, but we've been very aggressive ... and that didn't yield a deal. At some point, we're going to have to look at some other options."
The O's reportedly offered Davis, considered among the top free agents on the market this year, a seven-year deal valued at $150 million. The club recently acquired first baseman Mark Trumbo from the Mariners and has other in-house options -- such as Minor League prospects Christian Walker and Trey Mancini -- should Davis sign elsewhere. Duquette said the club would like to have the roster mostly in place by around Christmas.
"We're going to proceed and staff our ballclub so that we have a good ballclub when we get to Opening Day," Duquette said. "We're going proceed down some other tracks right now."
Gordon's price beyond Royals' reach?
In wake of reports that the Cardinals are aggressively pursuing free agent Alex Gordon, the Royals could be falling out of contention to retain their longtime outfielder.
• Royals monitoring Gordon's market value
Royals general manger Dayton Moore and his staff continue to keep tabs on the situation, but if Gordon's price rises to the range of five years and $90 million to $100 million, MLB.com's Jeffrey Flanagan speculates Kansas City would have very little chance of bringing him back.
When asked if resigning Gordon could fit within the team's financial means, Moore said, "I don't know because I don't know what [the asking price] will ultimately be.
"We're still in the market for an outfield bat. But we also know this: If we do nothing in the outfield, we'll still be very good defensively at the corner outfield -- we'll have speed and upside with Jarrod Dyson, Paulo Orlando and Brett Eibner and Reymond Fuentes. Jose Martinez isn't the defender those guys are, but has offense. We'll see."
Beltran entering final season?
Carlos Beltran's playing days may be nearing to an end. The 38-year-old outfielder told the New York Post on Friday that the 2016 season could be his last.
• Report: Beltran weighing retirement after 2016
Beltran is entering the final year of his contract with Yankees. He left the door open for one more season beyond that, depending on how he performs and feels next year.
"If I feel like I produce well to the point where I can make a good impact on a team, then I can play one more year," he said. "Or if I feel like I have [had] enough, I'll go home."
Beltran has played 2,306 games in parts of 18 seasons with the Royals, Astros, Mets Cardinals and Yankees. He's a career .280 hitter with 392 home runs and 1,443 RBIs.
Nats offer Gio for Yelich
The Nationals have reportedly offered left-hander Gio Gonzalez for Marlins outfielder Christian Yelich, according to Jon Heyman of CBSSports.com.
Any trade discussions appear to have promptly faded, however, as Heyman said it "took [one] second for the Marlins to say 'no thanks'" to the Gonzalez-for-Yelich swap.
Gonzalez, 30, started 31 games for the Nationals in 2015, going 11-8 with a 3.79 ERA, his highest mark since 2009. Gonzalez can become free agent at the end of the 2016 season if the Nats decline his $12 million club option.
Yelich, meanwhile, is under contract through at least 2021. The 24-year-old batted .300/.366/.416 through 126 games last season.
Chad Thornburg is a reporter for MLB.com. This story was not subject to the approval of Major League Baseball or its clubs.