Report: Beltran weighing retirement after 2016
Veteran entering final season of 3-year deal with Yankees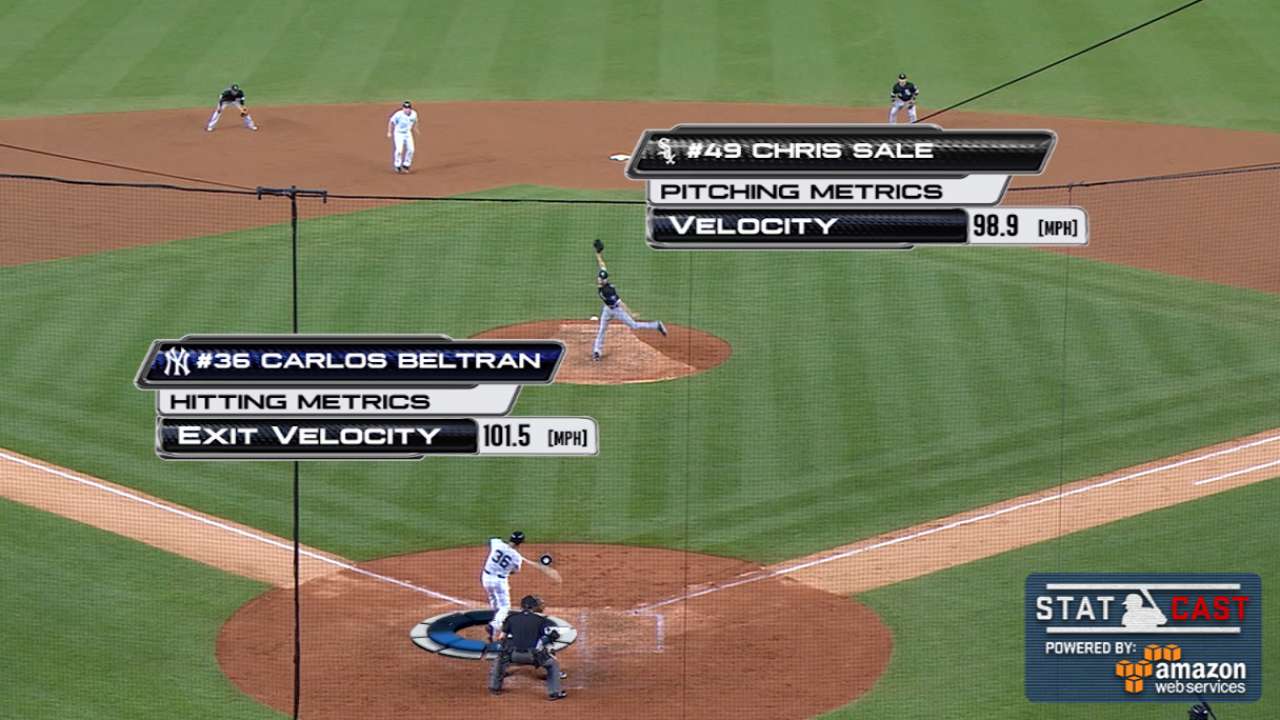 While Yankees outfielder Carlos Beltran has one more year left on his contract, the 38-year-old told The New York Post on Friday that he'll either retire following next season or play just one more year.
"I don't think there is any big decision I have to make -- other than to play one more year or go home," he said. "In my case, I am very happy with my career. … If I feel like I produce well to the point where I can make a good impact on a team, then I can play one more year. Or if I feel like I have [had] enough, I'll go home."
Beltran played 133 games last season, his second with the Yankees, hitting .276 with 19 home runs and 67 RBIs.
The 17-year veteran is a career .280 hitter with 392 career home runs. He's played for the Royals, Astros, Mets, Giants, Cardinals and Yankees.
Quinn Roberts is a reporter for MLB.com. This story was not subject to the approval of Major League Baseball or its clubs.