Duquette: Offer to Davis off the table
Orioles front office reportedly had extended seven-year, $150 million deal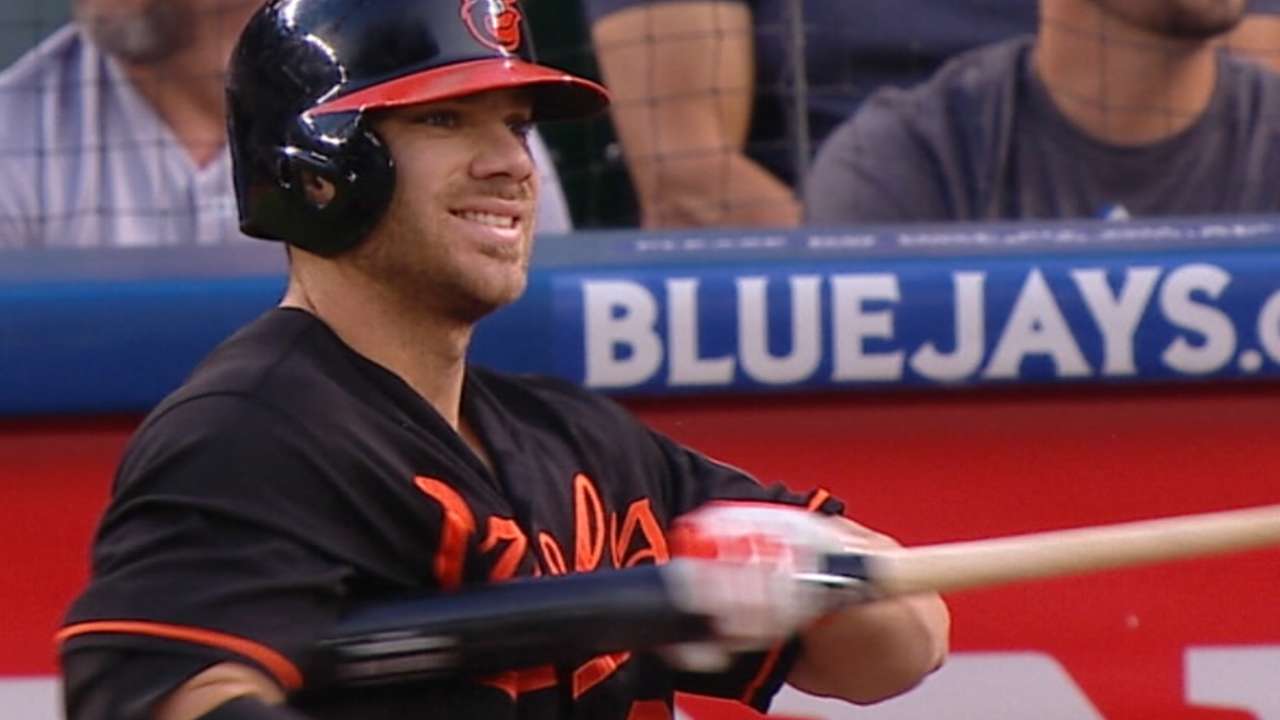 BALTIMORE -- The Chris Davis situation took a turn on Saturday.
Speaking to reporters at the team's FanFest, executive vice president of baseball operations Dan Duquette said that team's offer to the free-agent first baseman has been pulled back.
"There's no offer on the table right now," Duquette said. "I'm not exactly sure what their time frame is. I'm not exactly sure where that's going to end up, but we've been very aggressive ... and that didn't yield a deal. At some point, we're going to have to look at some other options."
The Baltimore Sun reported later that Scott Boras, Davis' agent, said he hadn't heard that and considered the Orioles still in the running. Various reports had the O's making a seven-year, $150 million deal to Davis earlier this week.
But Duquette made it clear that the team isn't going to sit and wait for Boras and Davis to make a call. Duquette said the Orioles would really love to have a roster in place -- or as much of it as they can -- by around Christmas.
"We're going to proceed and staff our ballclub so that we have a good ballclub when we get to Opening Day," Duquette said. "We're going proceed down some other tracks right now."
Duquette said the deal for Mark Trumbo, plus having Minor League prospects Christian Walker and Trey Mancini almost ready, gives the team more depth at first base. But Duquette said the Orioles need more balance in their lineup with left-handed hitters -- such as Davis -- and they are looking for outfield depth.
Manager Buck Showalter, also speaking at FanFest, said he's not spending a lot of time worrying about the Davis situation. The skipper would like to have him back, but he'll deal with whatever happens.
"I don't dwell on it," Showalter said. "I don't spend much time on it. We'd like to have him, but we'll be fine either way. If it doesn't happen, it doesn't happen."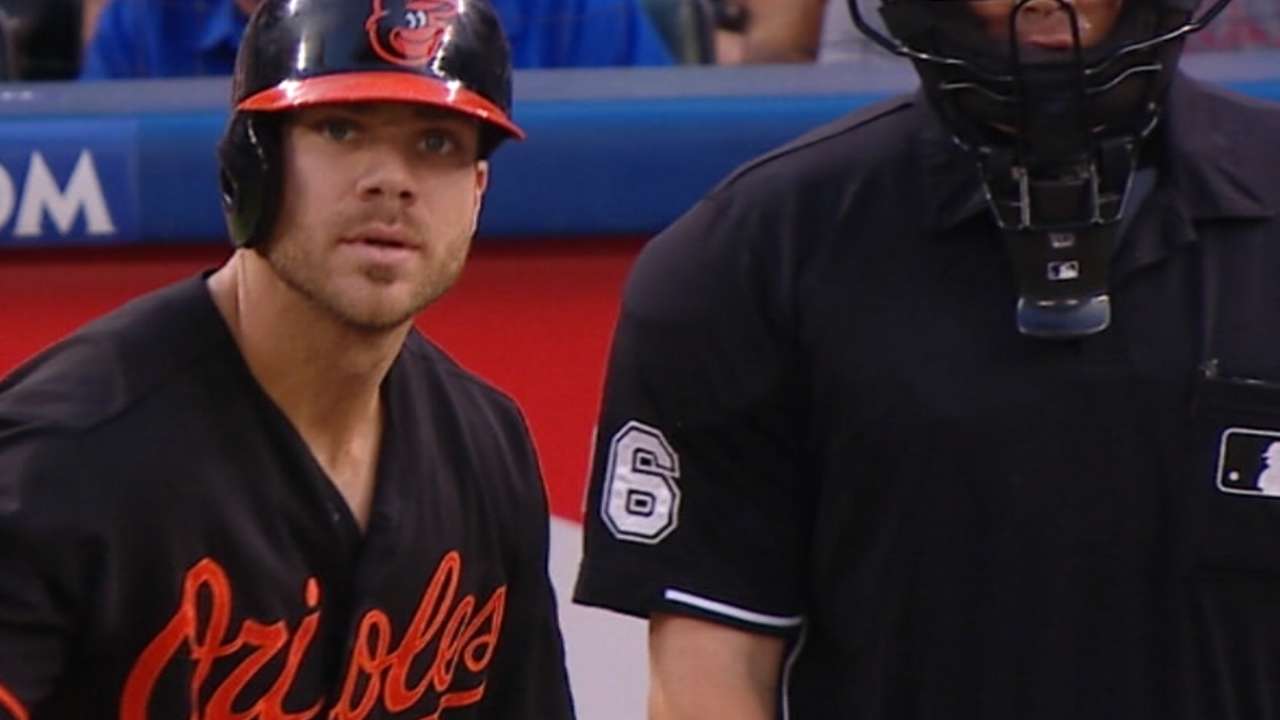 Adam Jones expressed similar sentiments, saying he was happy how aggressive the team's been in trying to improve for the 2016 season, and he also hopes Davis returns.
"It's up to him and his family," Jones said. 'I think, personally, I would love to have him on my team, but business-wise, he's going to have to make the best business decision."
Duquette said the situation is not finished yet. The O's would still like to get Davis, but they will simply have to wait and see how everything plays out.
"Every deal has its own timing, and the timing is determined by a number of factors in the market," Duquette said. "Sometimes you need patience. Sometimes you have to move in other directions."
Jeff Seidel is a contributor to MLB.com. This story was not subject to the approval of Major League Baseball or its clubs.