Buyer's guide: Statcast sheds light on bargains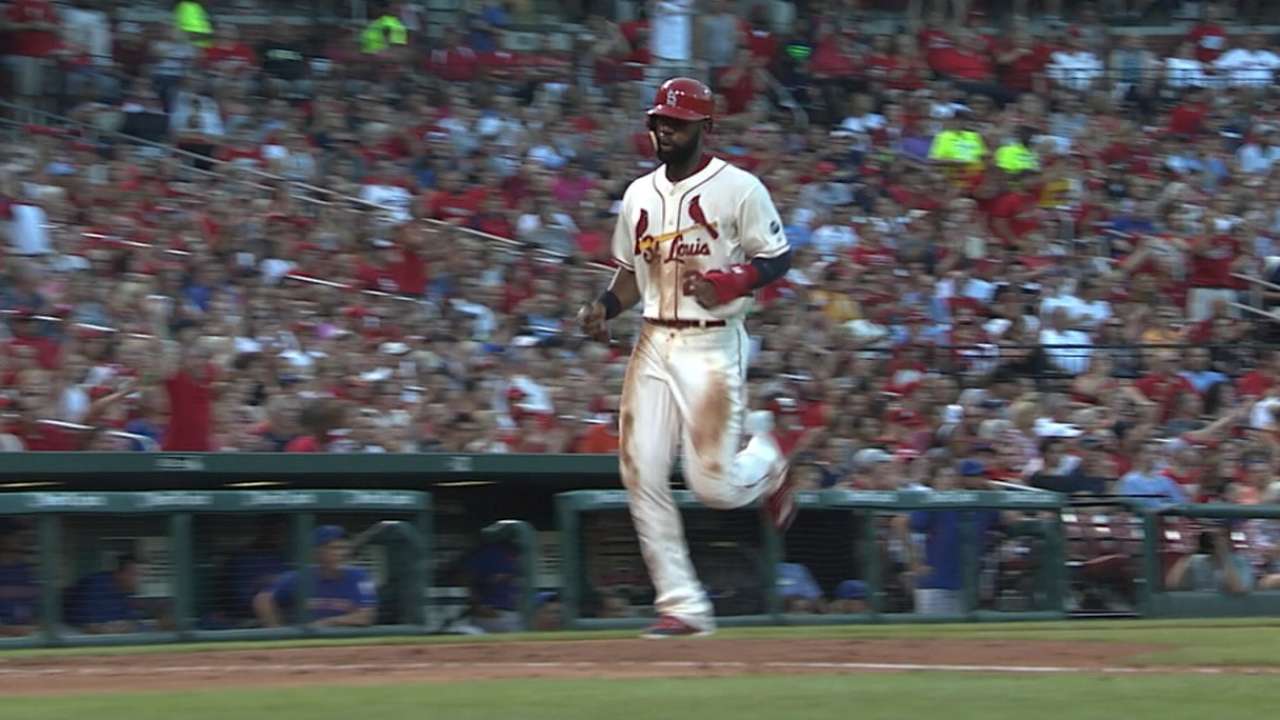 Another day, another marquee free agent finding a new home.
That was the case yet again on Friday when Jason Heyward reportedly agreed to an eight-year, $184 million deal with the Cubs. That came just days after Heyward's new teammate, Ben Zobrist, settled on a four-year, $56 million offer from those same Cubs. Elsewhere, David Price and Zack Greinke had already signed contracts worth more than $200 million this offseason, while fellow pitchers Jordan Zimmermann ($110 million) and Jeff Samardzija ($90 million) had earned sizable paydays, as well.
However, there are plenty of free agents still on the board -- and plenty of potential value to be had. Of course, there are high-profile free agents available such as Chris Davis, Yoenis Cespedes and Johnny Cueto, but what about other less-heralded players who could also provide a boost?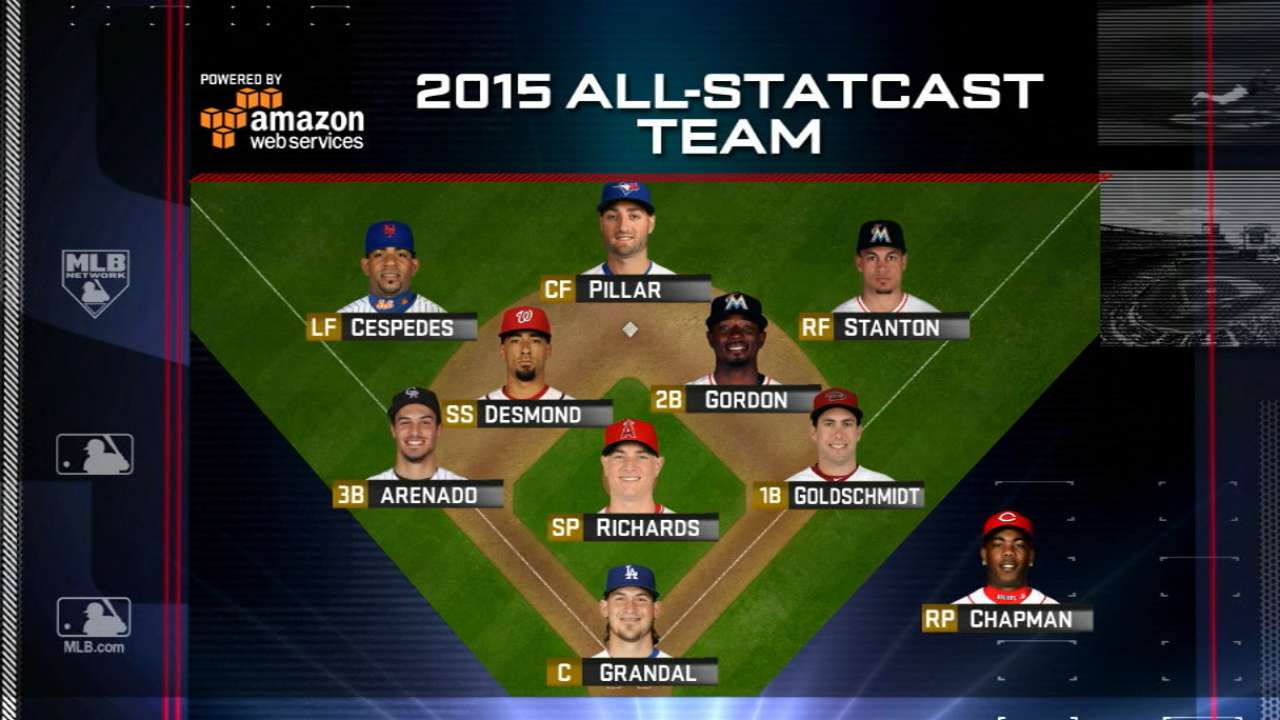 The following is a closer look at five free agents who could potentially wind up as bargains, based on Statcast™ metrics and other supporting stats from 2015. Some may have underachieved this past year, while others are simply high-risk, high-reward players. Either way, Statcast™ or other peripheral statistics suggest that these five players could find some level of success in '16.
Chris Carter, first baseman
It's no secret that Carter is an all-or-nothing type slugger. For proof, look no further than the fact he has averaged 30 home runs and 182 strikeouts, while playing in an average of 141 games over the last three seasons. Though the strikeouts are obviously the main flaw, Statcast™ proves that few players hit the ball harder or farther than Carter when he indeed manages to put the ball in play. He finished this year with an average exit velocity of 93.3 mph, which ranks 10th among all players to put at least 200 balls in play this year. Those balls he put in play also traveled an average distance of 253 feet, the highest average in the Majors. To put those numbers in perspective, Davis -- the top remaining free-agent slugger -- had an average exit velocity of 93.1 mph and an average distance of 248 feet.
Pedro Alvarez, first baseman
Alvarez brings a very similar skillset to the table as Carter. The 28-year-old third baseman-turned-first baseman has put up averages of 28 homers and 152 strikeouts over the past four seasons, though his strikeout percentage has improved significantly over the past two years. After striking out in more than 30 percent of his plate appearances in both 2012 and '13, Alvarez struck out only 25.4 percent of the time in '14 and only 26.7 percent this past year.
As for the type of contact Alvarez makes when he does put the ball in play, he registered an average exit velocity of 93.1 mph, ranking 15th among players who put at least 200 balls in play. He also accounted for the seventh-longest home run in 2015, crushing a 479-foot shot against the Reds on the final day of the regular season.
Ian Desmond, shortstop
Though Desmond has started all but six of his games at shortstop, some teams are apparently considering pursuing him as an outfielder or a second baseman. Regardless, his eventual 2016 club will be hoping for a bounceback year from Desmond after his struggles both at the plate and in the field in 2015. Yet, he still managed to register the two strongest throws to first base by a shortstop this year. Per Statcast™, he was the only shortstop to top 90 mph on a throw to first this year, with his strongest being a 92.4-mph strike against the Marlins on July 29 to retire Ichiro Suzuki. He also hit 90 mph to retire Padres catcher Austin Hedges on Aug. 26.
Offensively, he had finished with at least 20 homers and 20 stolen bases in three straight seasons from 2012-14 before having that streak snapped this past year. While Desmond has three 20-20 seasons in the last four years, all other shortstops have combined for only one such campaign (Jimmy Rollins) during that span.
Wei-Yin Chen, starting pitcher
Though Chen is not the type to overwhelm an opponent with strikeouts, he has still managed to find success in the big leagues, thanks largely to two key factors. First off, despite allowing the opponent to put the ball in play more than the average pitcher, Chen often induces soft contact. Hitters recorded an average exit velocity of just 87.4 mph against Chen this year, which ranks 23rd among all starting pitchers (min. 2,000 pitches) -- and isn't too far off of Clayton Kershaw's league-leading mark of 85.2 mph. For added reference, the two pitchers next on the list behind Chen were Jacob deGrom (87.5) and Corey Kluber (87.6).
Secondly, few pitchers limit walks better than Chen. Over the last two seasons, he has averaged 1.7 and 1.9 walks per nine innings, respectively. That makes him one of only 10 pitchers to average less than two walks per nine in each of the last two years. Among the other nine players on that list are Greinke, Price and Zimmermann -- all of whom entered free agency alongside Chen, but have already found new homes.
Ian Kennedy, starting pitcher
Kennedy is coming off a bit of a rocky season in which he racked up a 4.28 ERA, while pitching only 168 1/3 innings for the Padres. Though neither of those numbers are overly encouraging, Kennedy did finish the year averaging 9.3 strikeouts per nine innings for the second consecutive season, making him one of only six qualified starters to average at least 9.3 strikeouts per nine in each of the last two seasons. He's in pretty good company, as the other five pitchers to accomplish that feat were Kershaw, Kluber, Max Scherzer, Chris Sale and Francisco Liriano. One of Kennedy's main problems this past season was his inability to keep the ball in the park, as he served up a Major League-worst 1.7 home runs per nine innings. However, that came one season after Kennedy limited opponents to just 0.7 homers per nine, below the league average of 0.9 for the '14 season.
Paul Casella is a reporter for MLB.com. This story was not subject to the approval of Major League Baseball or its clubs.