Samardzija a fan of Giants before signing
SAN FRANCISCO -- Despite never wearing a Giants uniform until he donned a ceremonial jersey during his introductory news conference, Jeff Samardzija displayed expert knowledge about his new team.
Here was Samardzija talking Friday about his counterpart in the starting rotation, Madison Bumgarner: "He's like a lefty version of me. It's kind of weird, man. I watch him pitch. Grumpy all the time on the mound. Swinging out of his shorts. I'm a big fan of Madison."
Samardzija sounded less colorful yet just as appreciative about catcher Buster Posey, his soon-to-be batterymate: "To have Buster back there, that's just icing on the cake. There's not going to be too many opportunities as a professional athlete that the guy you're throwing to is a Hall of Fame guy with a head on his shoulders like Buster has. And to do everything the right way like he does, it says a lot."
• Samardzija, Giants hope to "get along famously"
As for living in San Francisco, which Samardzija did for two months as a late-season acquisition by the A's in 2014, the right-hander succinctly captured the charm and the curse of the city.
"I went to rent and $7,000 in San Fran doesn't quite get you what you're looking for. It was more of a dorm room," the former Notre Dame wide receiver said. "So I went with the hotel route. And I loved it. I love the people in San Francisco, honestly. I love that when they noticed me they said 'Hi' and went [about] their business. I love that the people have their own thing going on in San Francisco, whatever that may be. A lot of drive in this city and a lot of passion, which you can feel. It's palpable here."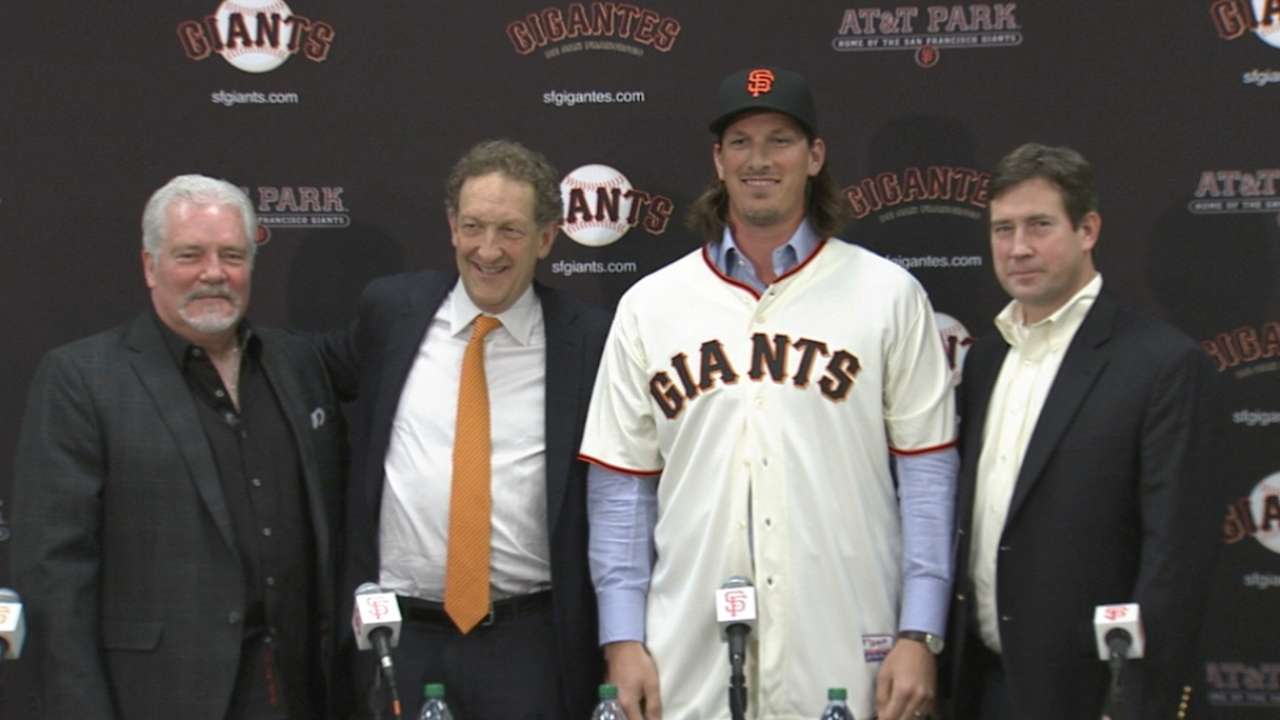 Obviously, Samardzija had other reasons for becoming a Giant besides the five-year, $90 million deal they gave him last Saturday. The eight-year veteran knew all about the Giants, because he wanted to become one.
"As a fan of the game, you watch. You pay attention," Samardzija said. "... When those highlights go by day after day, what are you seeing? It seemed like with the Giants you'd always see guys pitching deep into games, getting big outs with runners in scoring position, Buster giving fist-pumps with two outs. ... I just kept seeing these things over and over again in Giants uniforms that I want to be a part of."
Being a free agent forced Samardzija to curb his enthusiasm.
"Obviously, you have to play it cool, right?" he said. "It's kind of like being in high school and trying to find a homecoming date. You just don't want to be left out there in the cold."
But past conversations with Nate Schierholtz, the former Giants outfielder who was a Cubs teammate of Samardzija's, influenced the pitcher's decision.
"He had nothing but amazing things to say about this organization, almost to a tone of he wishes he were still there," Samardzija said. "I always picked up on that. He enjoyed his time here, and to me when it comes from another guy like that who has high class and high character, and they're not pulling your chain trying to get a job over there, it means a lot to me."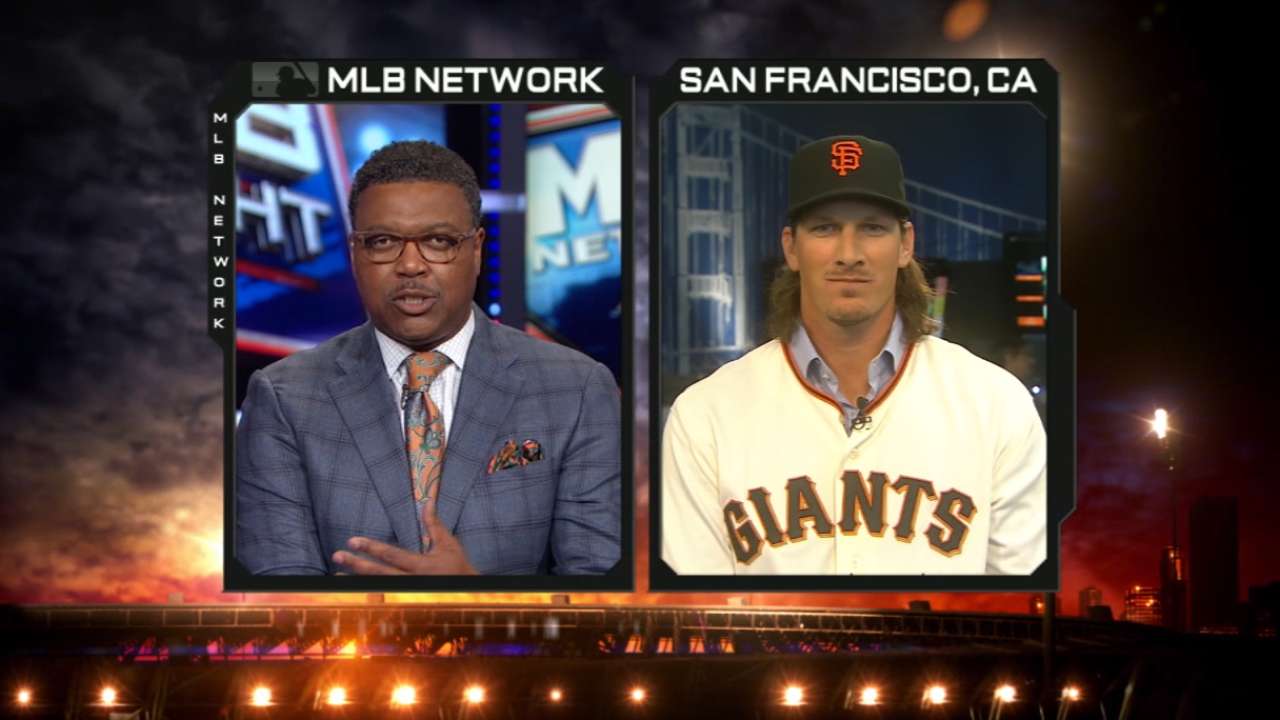 It meant a lot to Samardzija to realize that tipping his pitches was a likely source of his trouble last season with the White Sox.
"When you're tipping your pitches, it's hard to have tons of success," said Samardzija, who finished 11-13 with a 4.96 ERA while yielding a Major League-high 228 hits and an AL-worst 29 homers. "Everyone's got film on you, hours and hours of film from years and years. And you need to stay ahead of that."
Chris Haft is a reporter for MLB.com. Read his blog, Haft-Baked Ideas, follow him on Twitter at @sfgiantsbeat and listen to his podcast. This story was not subject to the approval of Major League Baseball or its clubs.