Padres confident catchers will sort out
Hedges could get more Triple-A seasoning after pickup of Bethancourt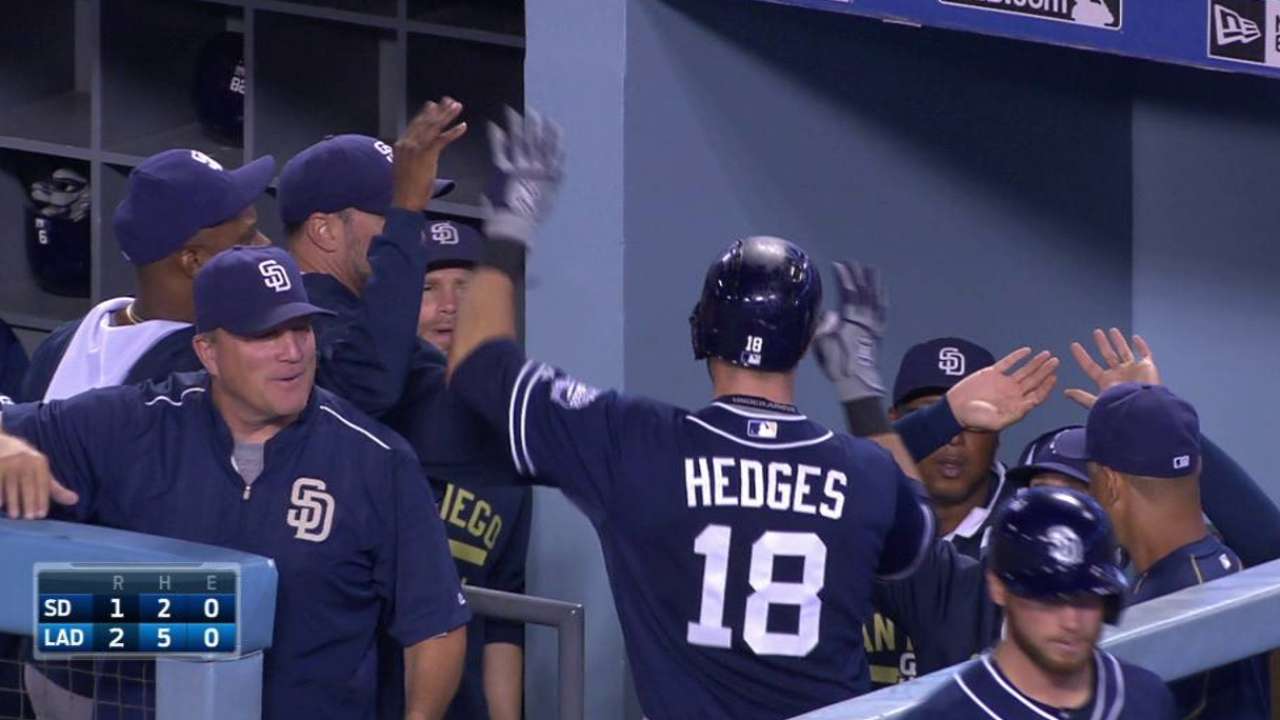 SAN DIEGO -- The addition of catcher Christian Bethancourt from the Braves does not necessarily mean the Padres -- with four catchers on the 40-man roster -- will make a deal to move one of them this winter.
If anything, the trade could signal that the team might want to allow 23-year-old Austin Hedges, who made his big league debut last season, the chance to develop more at the Triple-A level in 2016.
"I think what this move does is allow us to have that conversation," said Padres general manager A.J. Preller on Friday.
• Padres trade for Bethancourt
On Thursday, after the team departed the Winter Meetings in Nashville, they got the 24-year-old Bethancourt, once a highly regarded prospect, for pitcher Casey Kelly and Minor League catcher Ricardo Rodriguez.
The move appeared curious because the Padres already have Derek Norris and Hedges at the position and with Josmil Pinto also in the mix after the team claimed him from the Twins last month. Pinto is out of Minor League options.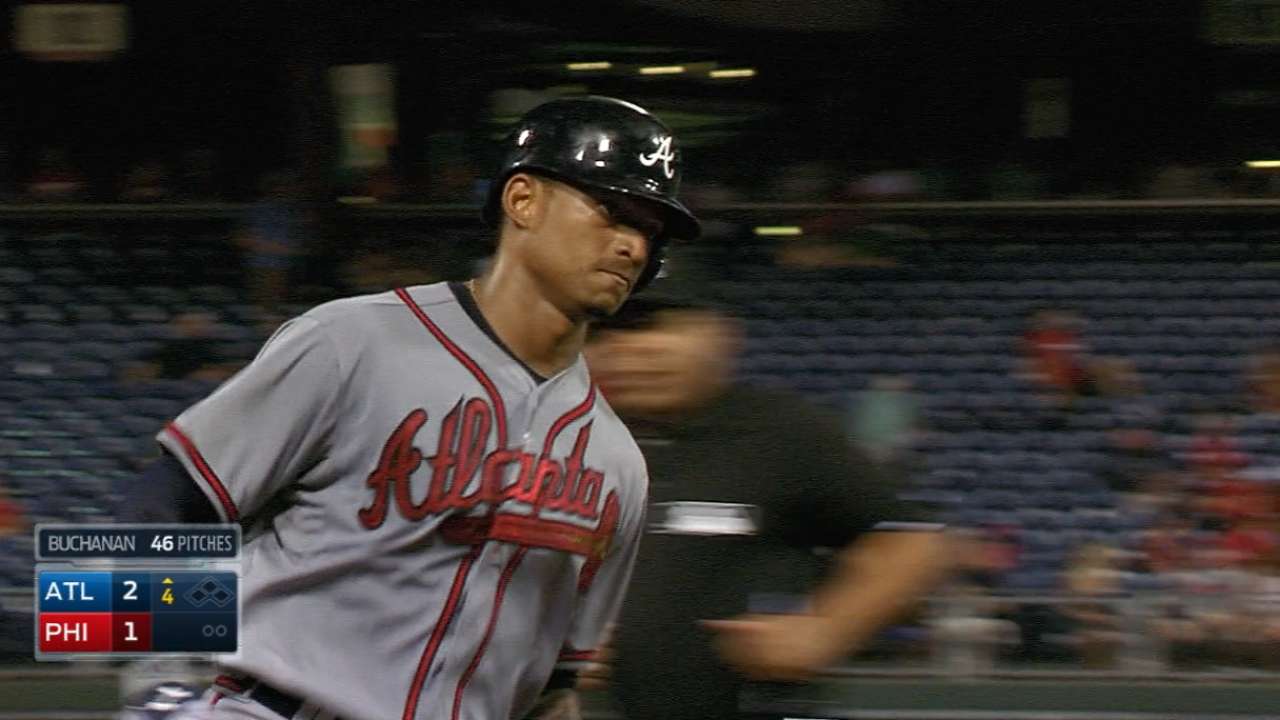 But Preller said Friday that Bethancourt's addition doesn't necessarily mean the Padres will deal one of the catchers before Opening Day.
"Those guys have to make the team and even have to go through the offseason," Preller said of Pinto and Bethancourt.
Bethancourt, who like Pinto is out of Minor League options, could well end up as the backup to Norris if nothing changes this winter.
He hit .200/.225/.290 in 160 plate appearances for the Braves after beginning the season as the team's starting catcher, only to lose the job two weeks into the season. Bethancourt's glove work and pitch-calling frustrated the Braves, who optioned him to Triple-A in June.
"It's a player who has a lot of talent, a good body, a pretty good arm," Preller said. "He's definitely got something to prove. He has the ability and everyone in the game knows that. We'll see if we can unlock some of that."
Hedges, who won't turn 24 until August, made his big league debut in May. He hit .168/.215/.248 in 137 at-bats. Hedges' calling card, of course, is his defense, as he threw out 16 would-be basestealers in 47 games and excelled in pitch framing.
The team signed 35-year-old catcher Erik Kratz to a Minor League deal last month and he will likely end up in Triple-A. He has appeared in 192 Major League games over six seasons with the Pirates, Phillies, Royals and Blue Jays.
Rocky Gale, who made his big league debut last September with the Padres, will return on a Minor League deal as well.
While the catching position certainly looks crowded, Preller sounded certain this will sort itself out before Opening Day.
"It's a spot where you want to continue to add depth and add competition. This [Bethancourt] was more taking a shot on a guy, [acquiring] talent at a premium position."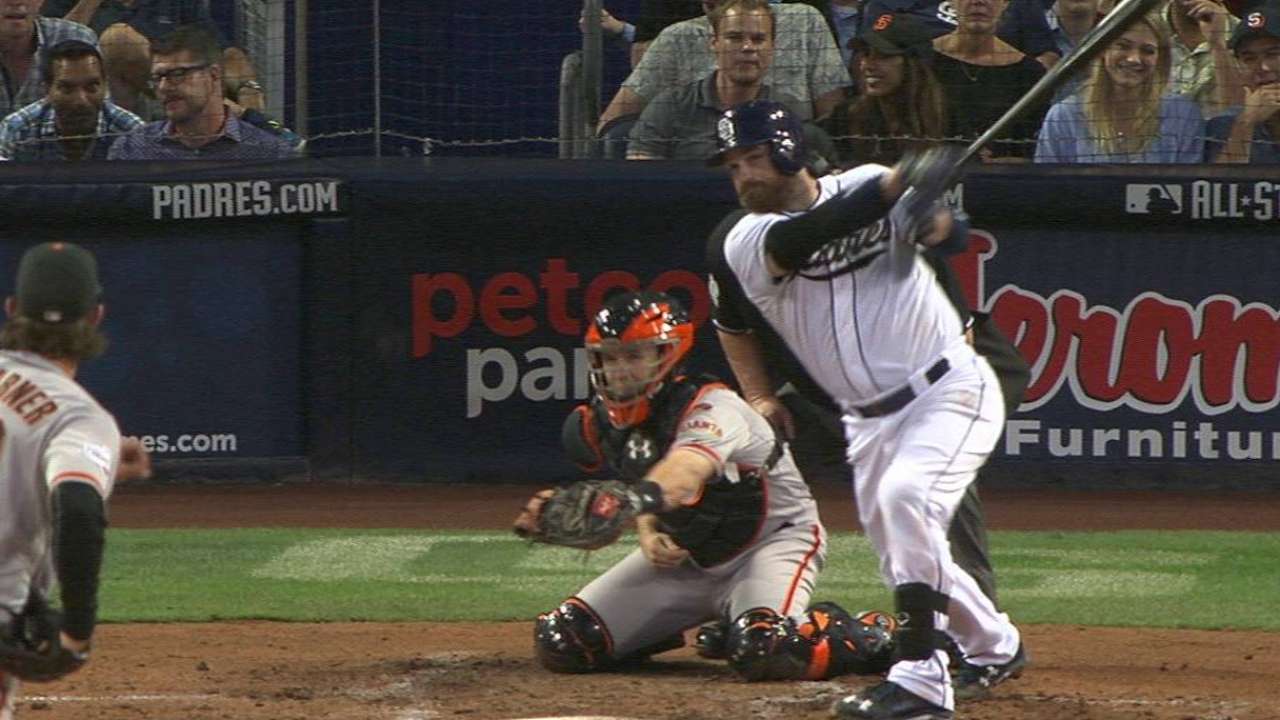 Norris, 26, is coming off a season where he started a career-high 116 games behind the plate and logged 1,040 2/3 innings there -- the fourth-most in the National League.
Norris also played 17 games at first base last season, as the Padres opted to give him a breather of sorts from the rigors of catching.
New manager Andy Green said Wednesday that the team will take a close look in terms of Norris' workload so that he doesn't wear down.
"Like where he was at [in innings] last year, that's not probably the best recipe for him playing that many games," Green said. "The wear and tear at the end of the season ... we're going to talk through that."
Corey Brock is a reporter for MLB.com. Keep track of @FollowThePadres on Twitter and listen to his podcast. This story was not subject to the approval of Major League Baseball or its clubs.