MLB working to expand Mexican presence
Agreement would likely make it easier for native players to reach big leagues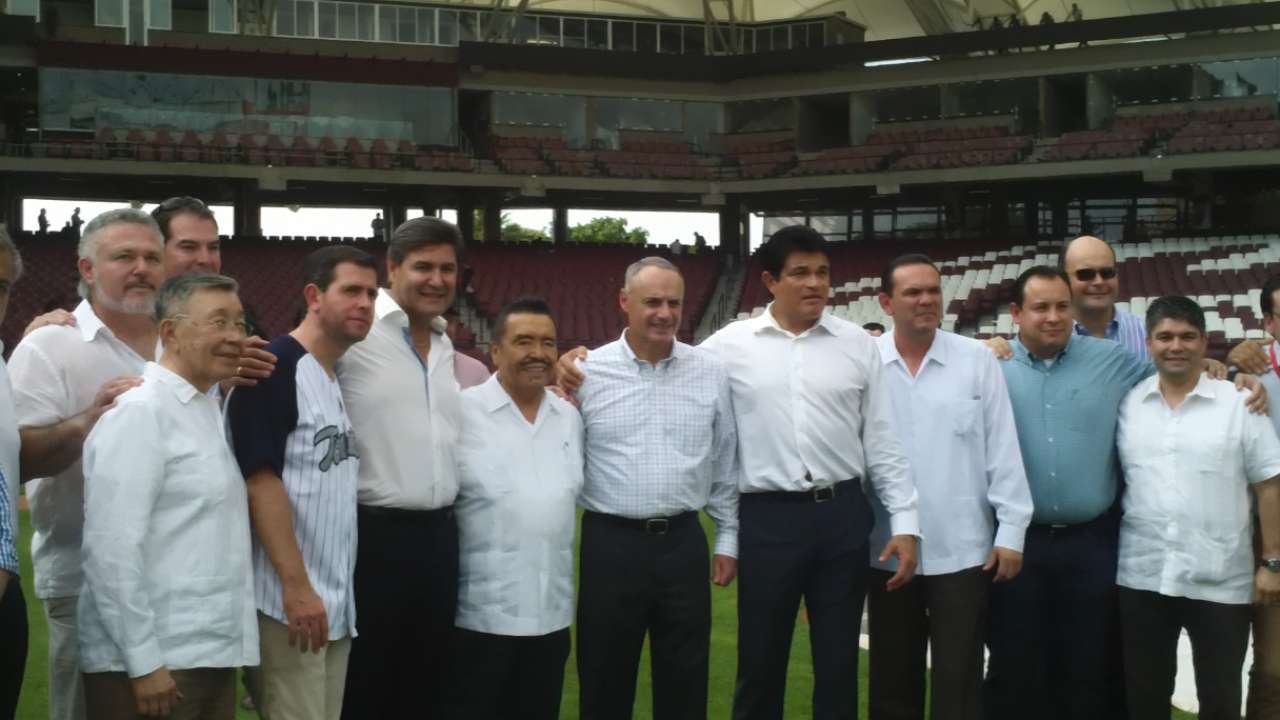 Major League Baseball and the Mexican League are working toward an agreement that is expected to increase the number of Mexican players at the upper levels of professional baseball, including the big leagues.
The development was first reported by USA Today.
Commissioner Rob Manfred has talked openly about the importance of the country to MLB's future, and he traveled there as recently as October. It's believed that these approaches have helped make the 16-team league more open to a partnership that would make it easier for native players to reach the big leagues.
MLB plans to open an office in Mexico City next year as part of its drive to grow the game internationally. Mexico, with a population of 124 million, is a market for both talent and fans that has been largely untapped.
Still remaining to be worked out are important issues such as how the system will be overhauled to allow more unfettered player movement and what sort of financial compensation will be involved.
According to USA Today, there would likely be a draft instead of allowing American teams to sign players as amateurs as is done in the Dominican Republic and Venezuela. Any deal would have to be approved by the Major League Baseball Players Association.
Under the current Mexican League rules, the reserve system allows teams to acquire rights to players as young as 13 and keep them in perpetuity.
Paul Hagen is a reporter for MLB.com. This story was not subject to the approval of Major League Baseball or its clubs.