Pittsburgh native Walker proud of Bucs' days
Second baseman says it's still 'a little shocking' he was traded by Pirates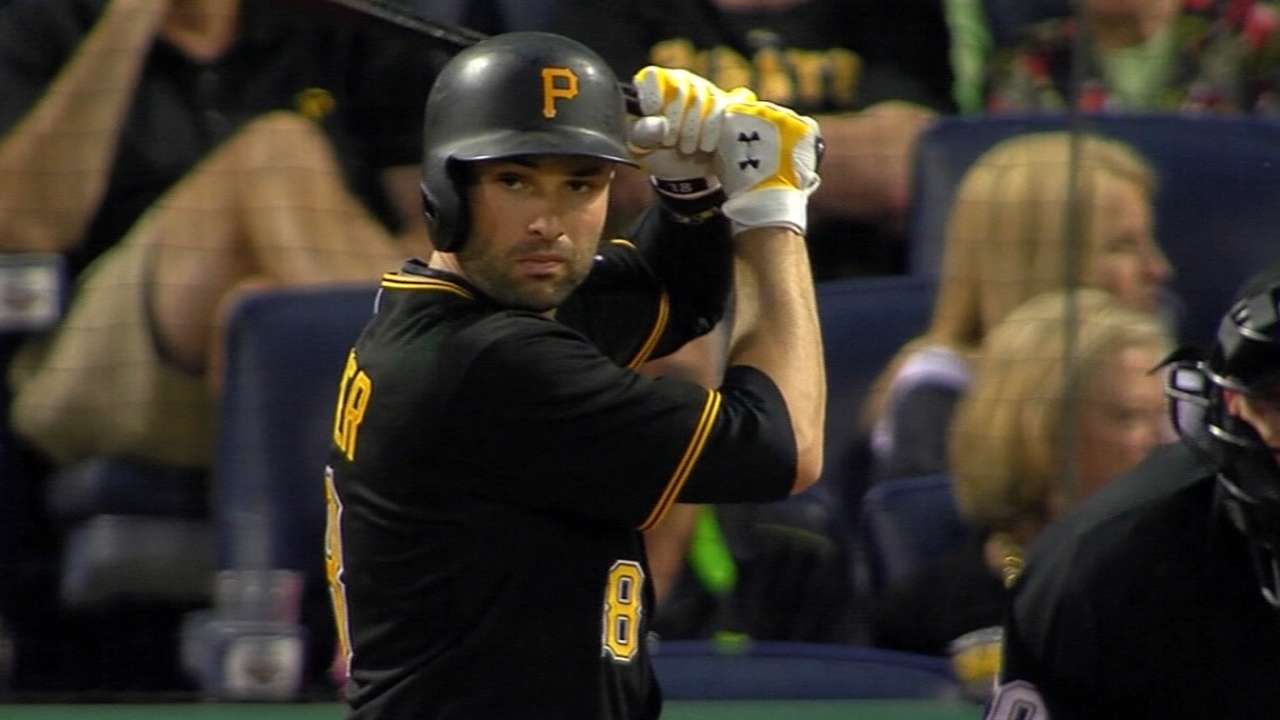 PITTSBURGH -- Neil Walker knew the day was coming. At some point, he had come to accept, he would no longer be a Pirate.
The one thing Walker didn't know was when. Would there be a trade, or would he simply walk away as a free agent next year? The day finally came Wednesday, when Walker -- the Pittsburgh Kid who'd never spent a day with an organization other than his hometown Pirates -- was traded to the Mets for left-hander Jon Niese.
• Pirates land Niese from Mets, ship Walker to NY
"It's still a little strange, still a little shocking," Walker told MLB.com by phone Thursday. "I think to a degree we were prepared for it, but at the same time, given the circumstances, it doesn't make it any easier."
Walker, 30, was more than just a popular and productive player for the Pirates. He was a lifelong fan who grew up attending games at Three Rivers Stadium, a Pine-Richland High School graduate and a connection to the locals who could relate to their love of the Pirates, Steelers and Penguins.
He witnessed a lot of disappointing baseball in his city, being present for (and later involved in) a run of 20 straight losing seasons. But Walker was also a prominent part of baseball's revival in Pittsburgh. The past three seasons, he said, stand out more than anything else during his 12 years with the organization.
"The defining moment was the [National League] Wild Card Game in 2013," Walker said. "To see the city where it should've been for baseball, and to watch people come out in full force, was something that I took pride in not just as a player, but as somebody from this area.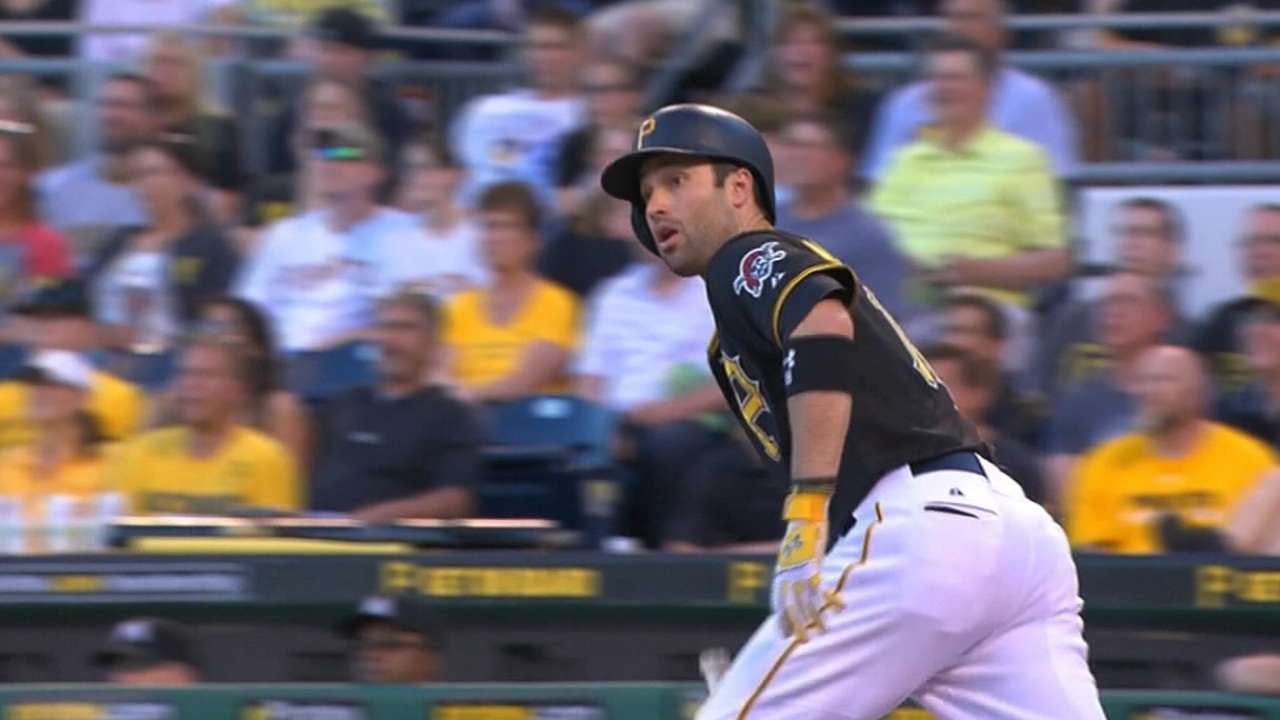 "That was very, very heartwarming for me and a very, very special moment. I think especially after leaving here and being traded, thinking more about that, it hits close to home just how special that moment was."
The ending of Walker's local-boy-makes-good story was occasionally uncomfortable. His representatives and the Pirates never came particularly close to inking a multiyear extension, essentially crushing the dream that Walker would play his entire career at home and leading him to realize his days were numbered.
After losing this year's NL Wild Card Game, Walker admitted to thinking he'd played his last game with the Pirates. He was the subject of many trade rumors as the offseason began, and those whispers intensified after Ben Zobrist signed a four-year deal with the Cubs on Tuesday.
Early Wednesday morning, reports out of the Winter Meetings linked Walker to the Nationals, Angels and Mets. That afternoon, Walker received word from his agent that that the Mets -- having missed out on Zobrist -- were interested in him. There was a chance a trade could come together quickly.
About 30 minutes later, Walker watched the news break on MLB Network: The Pirates and Mets had agreed to a deal.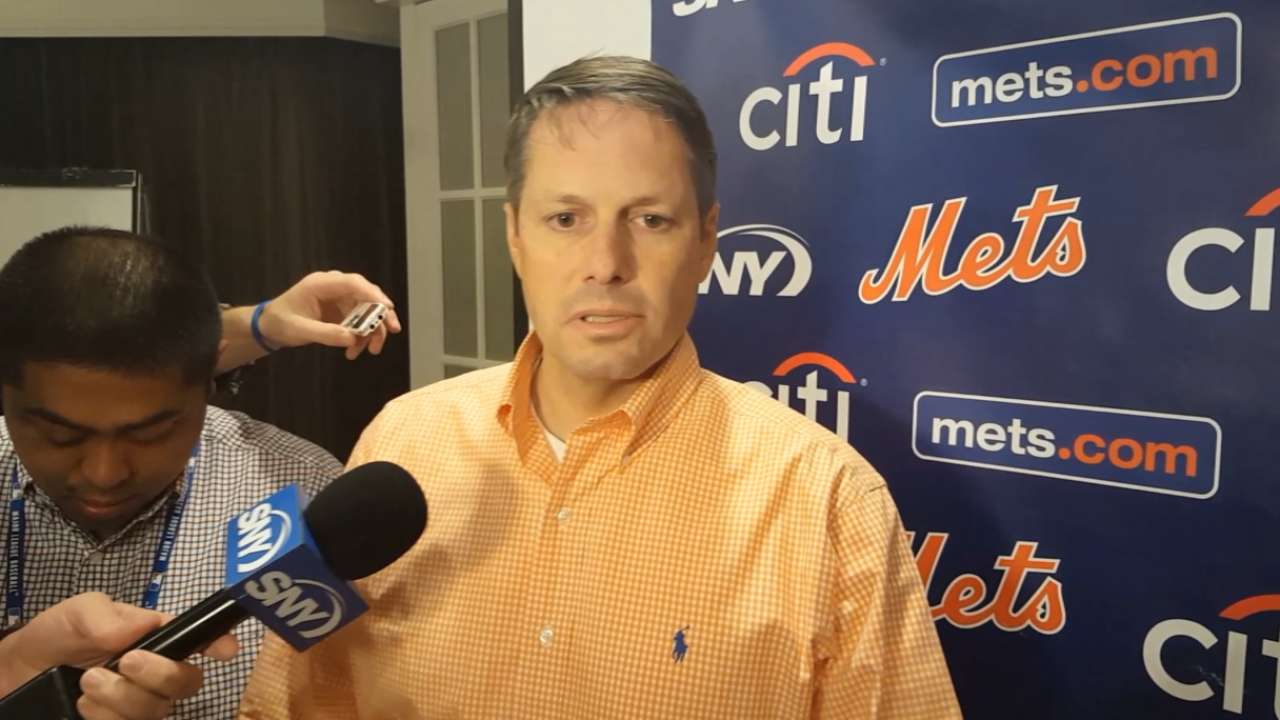 At that point, Walker said, he had heard only from his agent. Two and a half hours went by, he said, as the clubs reviewed medical records and ironed out details to make the trade official. After that, Walker got a call from Pirates general manager Neal Huntington.
Walker expressed his appreciation for his time with the Pirates. Huntington thanked Walker for everything he did and wished him well with the Mets.
"He has a chance to return to Pittsburgh, every single time he comes back, a hero," Huntington said. "He played a big role in helping us get to where we've gotten to. He should be incredibly proud of that."
No matter how awkward the ending may have been, Walker insisted he will look back fondly on his time with the Pirates.
"My memories will be of playoff baseball, and of the ballpark being packed, and the city skyline, and my mom and dad and family getting to come to the ballpark to take batting practice in the cage with me," Walker said. "Very proud of my time in Pittsburgh."
Now, the Pittsburgh Kid is a Met. He will return to PNC Park with the Mets June 6-8. He hasn't thought too much about what that moment will be like -- how it will feel to be a visiting player, but still at home.
"That's going to be a very emotional thing for me to come back. I'm very proud to be from here," Walker said. "I hope I made the city proud, and I hope it's a good return, obviously. I'm going to want to beat the Pirates in our time back. The competitive nature of this city is always prevalent, so I think it'll be exciting. But it will also be emotional."
Adam Berry is a reporter for MLB.com. Follow him on Twitter at @adamdberry. This story was not subject to the approval of Major League Baseball or its clubs.