Dodgers reportedly pursuing Cueto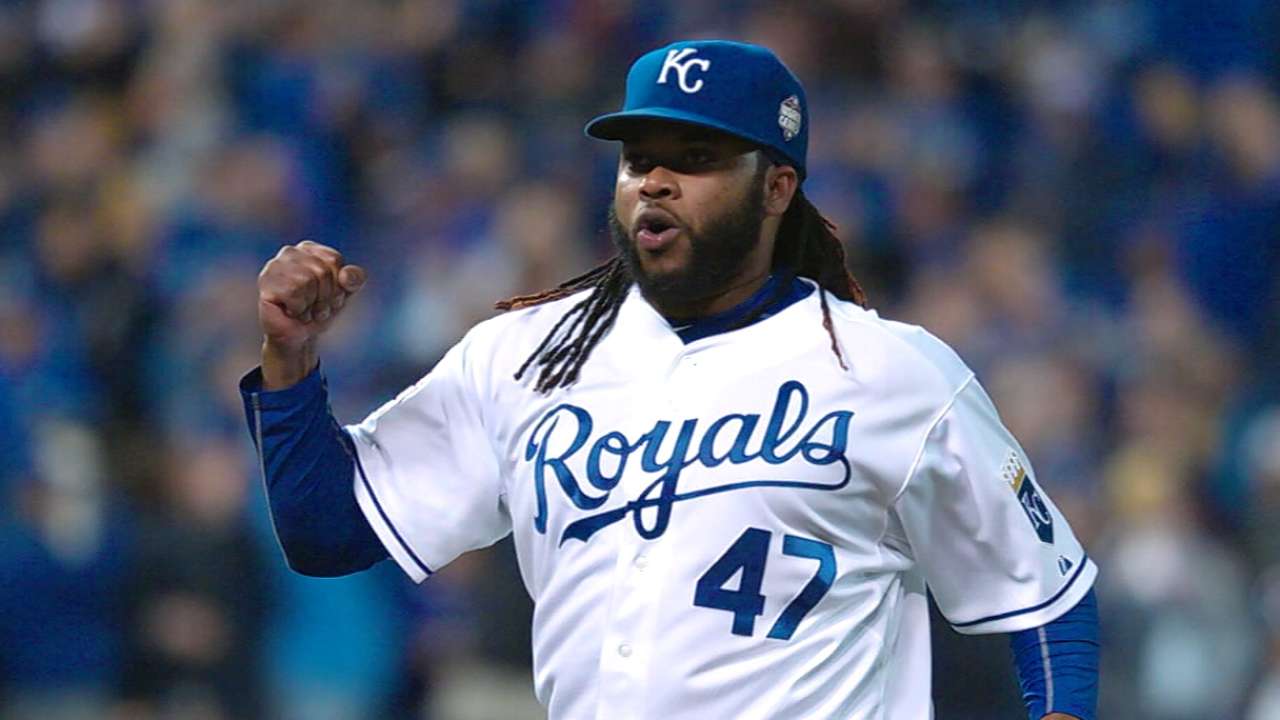 While most of the pitchers widely regarded at the top of the free-agent class have already signed contracts, the market for Johnny Cueto has developed much more slowly. His agent told MLB.com on Monday that Cueto is in "no rush" to sign.
And now, after losing Zack Greinke to the division-rival D-backs and nearly trading for Reds closer Aroldis Chapman, the Dodgers reportedly have entered the mix for Cueto, according to CBS Sports.
• Dodgers' Winter Meetings recap
Cueto, 29, already turned down a six-year, $120 million offer from Arizona this offseason, before the club turned to Greinke.
Cueto is coming off an erratic 2015, missing time with stiffness in his right elbow with the Reds before a midseason trade to Kansas City, where he was inconsistent at best. He finished the season with a 3.44 ERA. During the postseason, he showed flashes of brilliance, firing a two-hit shutout during Game 5 of the American League Division Series against the Astros and yielding just one run in a complete-game win against the Mets in Game 2 of the World Series. He owns a 3.30 career ERA and has the ability to be a difference maker in a rotation.
CBS Sports also noted that while the market for Cueto is unclear, the Giants, Cardinals, Nationals and Orioles are among teams still searching for a starting pitcher.
Jamal Collier is a reporter for MLB.com. Follow him on Twitter at @jamalcollier. This story was not subject to the approval of Major League Baseball or its clubs.