Padres trade 2 for Braves' Bethancourt
San Diego sends right-hander Kelly, catcher Rodriguez to Atlanta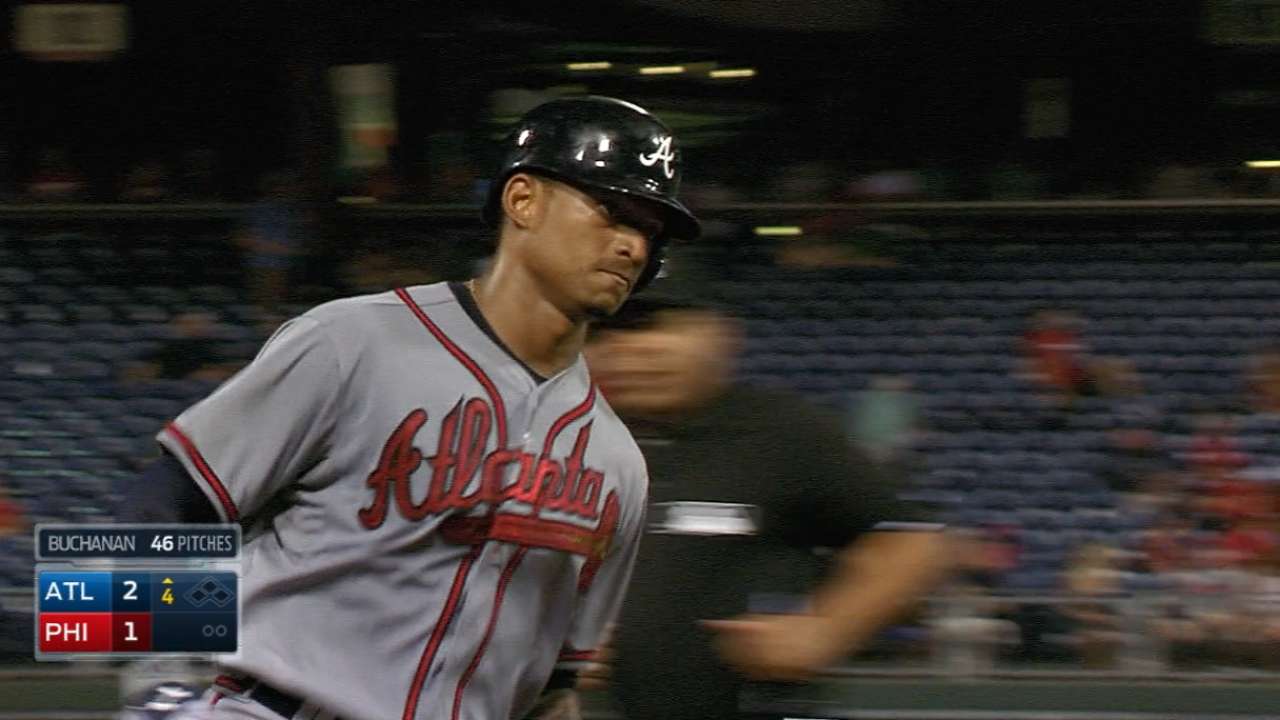 The Padres acquired catcher Christian Bethancourt -- a former top prospect -- from the Braves for right-hander Casey Kelly and catcher Ricardo Rodriguez on Thursday.
Bethancourt, 24, hasn't lived up to the hype that made him a consensus top-100 prospect heading into the 2014 season, hitting just .220/.245/.284 in 79 Major League games over the past two seasons.
Kelly, 26, was the Red Sox's top Draft pick in 2008 and was acquired by San Diego in the 2010 trade for Adrian Gonzalez. A former highly rated prospect, Kelly made three appearances (two starts) for the Padres last season, going 0-2 with a 7.94 ERA.
Rodriguez, 17, made his pro debut this year with the Padres' Dominican Summer League affiliate and in Rookie ball at the Arizona Summer League.
With Bethancourt out of options and Atlanta's catching set with A.J. Pierzynski and Tyler Flowers, the Braves had to move or release Bethancourt.
The Padres' other catchers are 26-year-old Derek Norris and 23-year-old Austin Hedges, and the club also claimed 26-year-old catcher Josmil Pinto off waivers from the Twins in November. This could be a precursor to San Diego dealing one of its backstops, or the Padres could simply be taking a chance on Bethancourt rediscovering what made him the promising prospect who hit .275/.306/.388 in eight Minor League seasons.
Cash Kruth is a reporter for MLB.com. Follow him on Twitter at @cashkruth. This story was not subject to the approval of Major League Baseball or its clubs.