MLB.com Columnist
Mike Bauman
Bold moves set D-backs up for success
Acquiring Greinke, Miller adds to already-strong core of position-player talent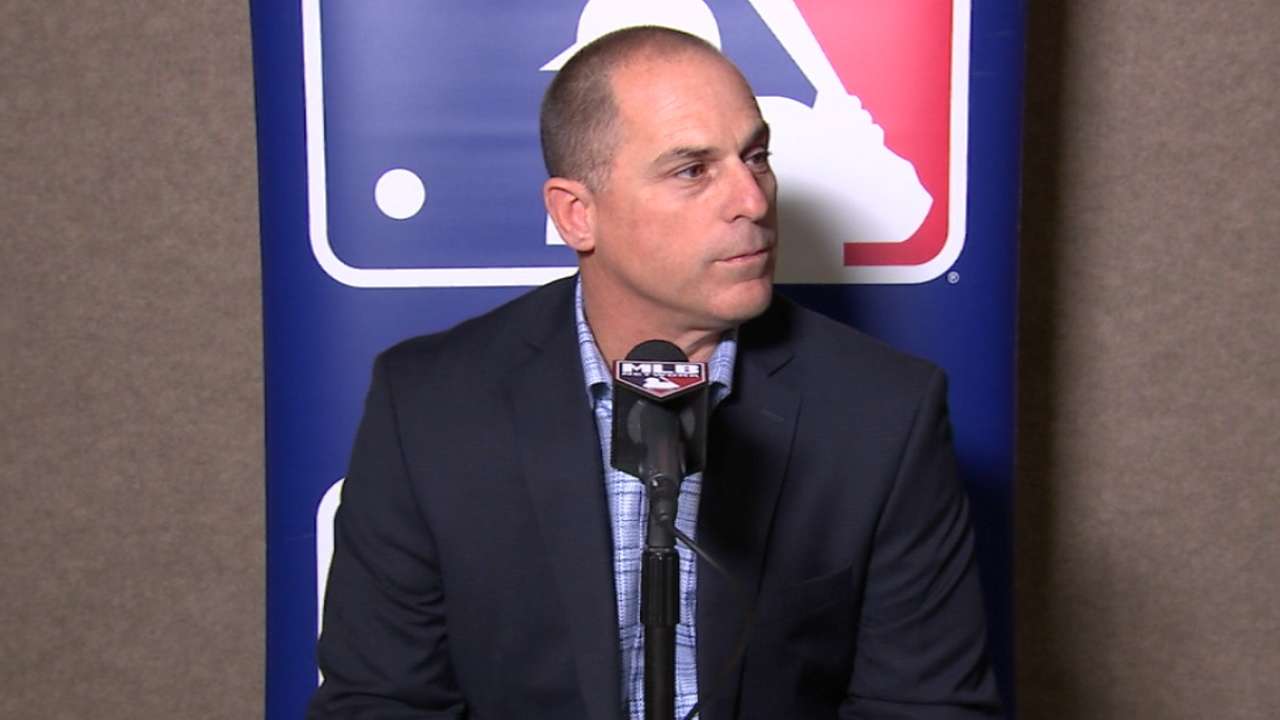 NASHVILLE, Tenn. -- In the broad expanses of the Opryland Resort and Convention Center this week, you could hear an undercurrent, a buzz. Or maybe it was anti-buzz.
It went like this: "The D-backs are going to be the Padres of 2016."
I don't believe that anything like that is going to occur. There are much better things in store for the D-backs in 2016. And there are fine reasons to believe that the Arizona franchise is headed for success.
But you understand the comparison. A team nobody expects to be a major offseason player spends big free-agent money, trades leading prospects for prominent players and creates truly high expectations. Then it goes 74-88 and finishes fourth.
That was the story of the Padres' 2015 season. But it won't be the story of the D-backs' 2016 season. Why not? Arizona will be better than San Diego was in all three areas of the game.
• Fruitful Meetings give D-backs revamped rotation
In the first place, the D-backs have created a rotation that is exceptionally good in the top three spots. They're paying Zack Greinke $206.5 million to be the ace. They traded leading prospects for Shelby Miller, who fits as a genuine second starter. In the third spot, lefty Patrick Corbin made a successful return from Tommy John surgery last season, putting up a 3.60 ERA over 16 starts.
There is young, developing talent behind this trio. But few, if any, teams are as good one through three as the D-backs. There shouldn't be any extended losing streaks stemming from this group.
• Stewart confident Miller worth the cost
"Any time you can put those two guys [Greinke and Miller] down there in the pitching spot, if you get into a situation where you're not playing as great as you want to, you always know when those two guys pitch, they have the track record to get you out of some issues," D-backs manager Chip Hale said at the Winter Meetings.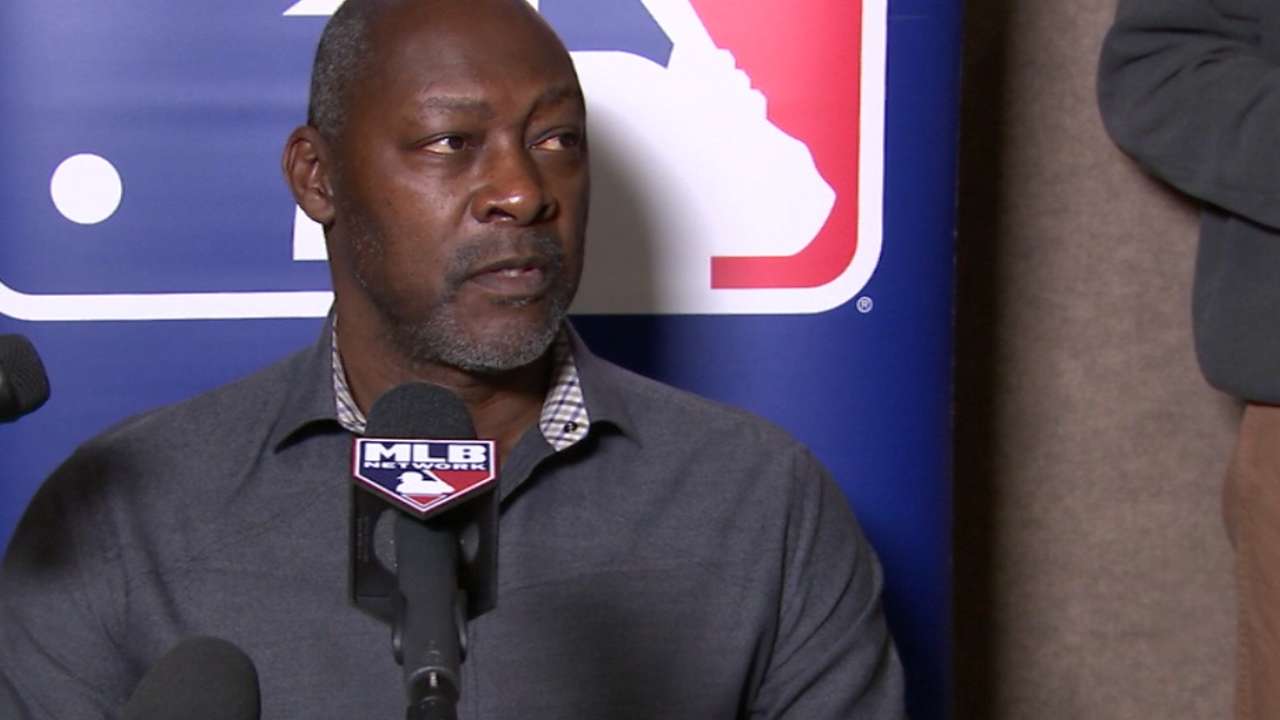 "Last year, we had some problems when we got on some losing streaks, we were not able to stop them. Obviously, Zack is very proven in that area, and I think with our defense and our offense, Shelby, record-wise, we'll improve a lot."
• Hale excited for new-look D-backs rotation
Offensively, there isn't much of a comparison between these two clubs. The D-backs were second in the National League in runs scored. The Padres were 10th. The D-backs' attack is built around one of the game's most productive hitters, first baseman Paul Goldschmidt, along with center fielder A.J. Pollock and left fielder David Peralta. The D-backs didn't need to make dramatic changes to this group.
And Arizona has one of the game's best defenses. The 2015 Padres had defensive shortcomings in the outfield. The D-backs have Pollock, a Gold Glove winner in 2015, as the core of their outfield. Goldschmidt, one of the game's best all-around players, has won two Gold Gloves at first. This is a defense that can make its pitching staff better.
Add it all up and the very least you can say about the D-backs is that they will be genuine contenders in the NL West. Asked what difference the D-backs' moves had made, Bruce Bochy, manager of the San Francisco Giants, said:
"I think you look at it as a much more balanced division. Every team has their guy, their horse. Kind of, I think, changes the look of the division with the parity now that's in Arizona, L.A. and us and, of course, San Diego. I know they were hoping to have a better year than they had last year, but they have the talent there, and, of course, Colorado we had a lot of trouble with. But it's a very, very balanced division. That's how you have to look at it.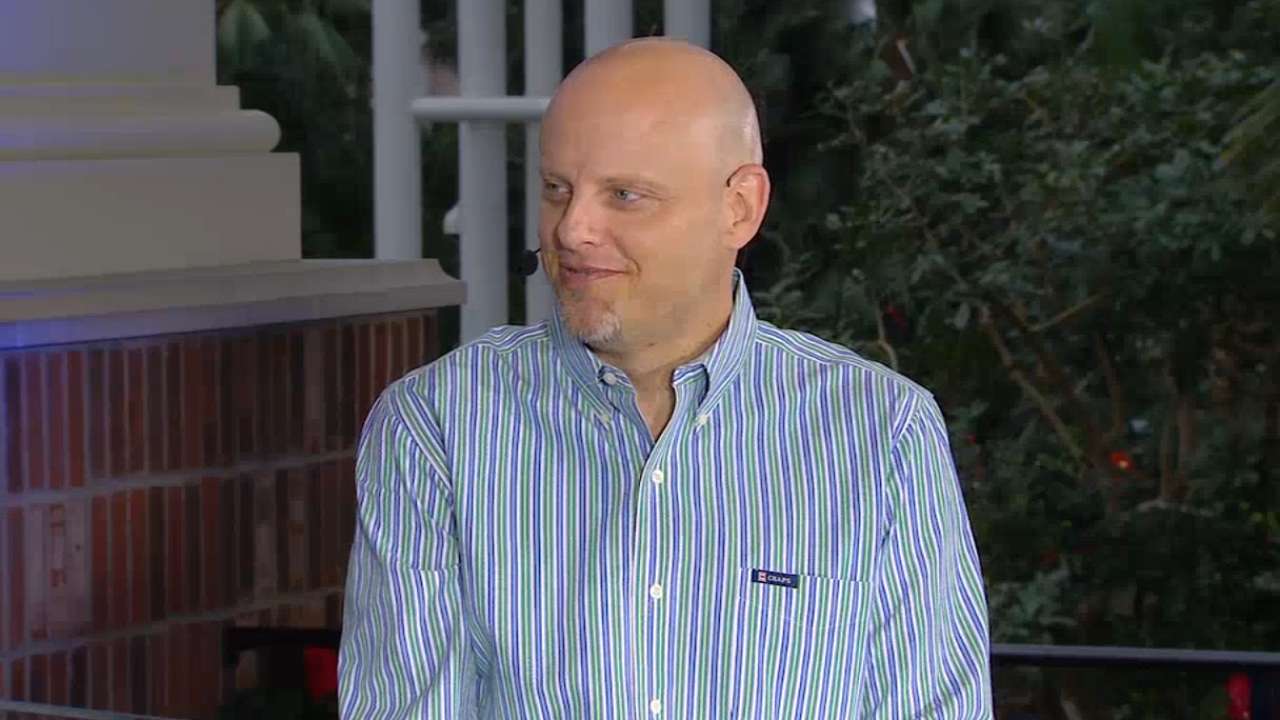 "With Greinke going to Arizona, I think they are definitely a team to be reckoned with. They have good young players, position players. They have got Corbin back. So they have a nice, strong rotation, bullpen. That move made them a lot better club."
That is the whole point. The D-backs already had a core of position-player talent, providing them with a dynamic offense and a sound defense. They needed to bolster their rotation with front-line pitching. They did that in a huge way.
At the end of the 2016 season, when people are looking at what the D-backs achieved, the 2015 Padres will not be part of the discussion.
Mike Bauman is a national columnist for MLB.com. This story was not subject to the approval of Major League Baseball or its clubs.