Padres utilize Rule 5 Draft to net 4 players
San Diego adds three pitchers and an outfielder in the Major League phase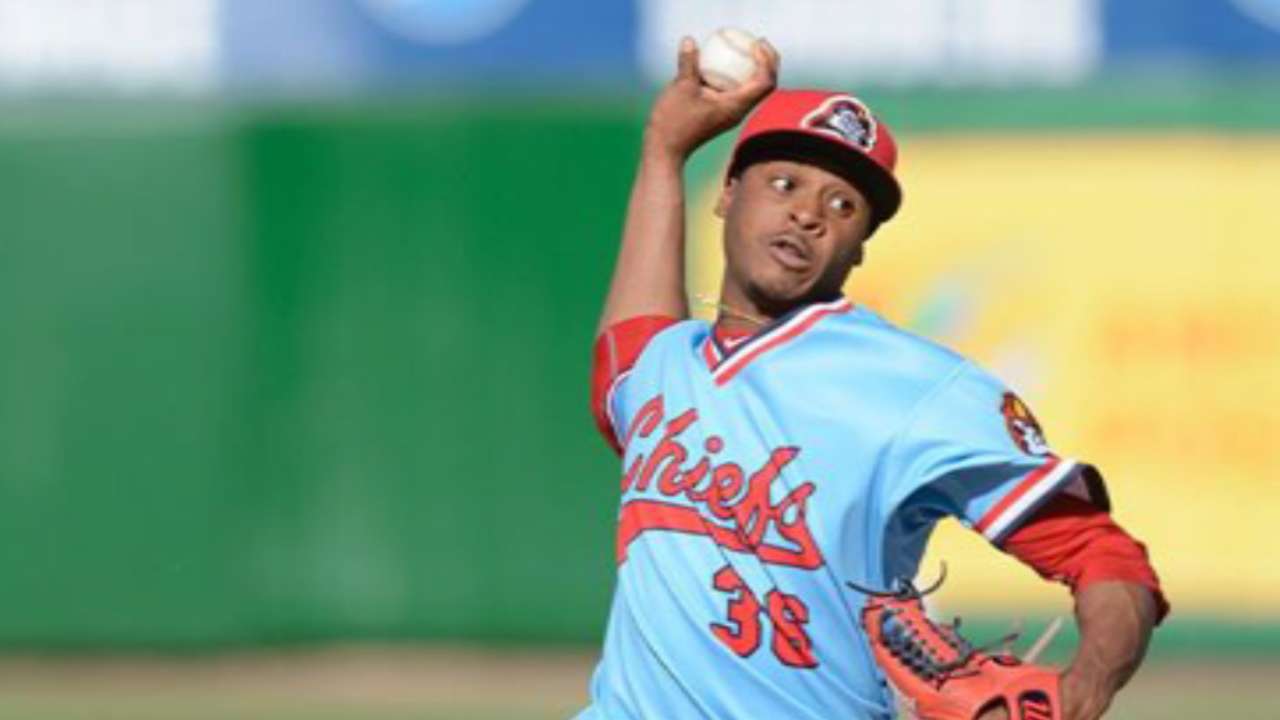 NASHVILLE, Tenn. -- For fans who had been clamoring for Padres general manager A.J. Preller to make one more move before leaving the Winter Meetings, he certainly didn't disappoint Thursday.
In fact, Preller swung big on the last day of the Meetings, as he added four players -- that's right, four -- in the Major League phase of the Rule 5 Draft before hopping a flight back to San Diego.
Keeping one Rule 5 player is hard enough for teams, who have to carry the player for an entire season or offer him back to his original club for $25,000.
But four? No big league team has ever carried four Rule 5 players for an entire season. The Tigers carried three in 2003.
The big name among the four players is right-hander Luis Perdomo, who was ranked by MLBPipeline.com as the Cardinals' No. 11 prospect. He was selected by the Rockies with the fourth overall pick in the Rule 5 Draft, then dealt to San Diego.
Perdomo, 22, pitched in the Futures Game in July. He was being developed as a starter by the Cardinals, but the righty could also slide into the bullpen with his upper-90s fastball and hard breaking ball.
Perdomo posted a 3.98 ERA in 23 games (22 starts) in two Class A stops this past season in the Cardinals' system.
"Perdomo is a really good body, good athlete, throws in the mid-90's. We've seen him start. He has a really good arm. It's going to be a jump, but he's got talent and that's a good place to start from," said Preller, who indicated that Perdomo will likely be given a chance to start entering Spring Training.
The A's, picking sixth in the Major League phase of the Rule 5 Draft, took Mariners outfielder Jabari Blash. He was later dealt to the Padres as the player to be named in the Yonder Alonso deal from earlier in December.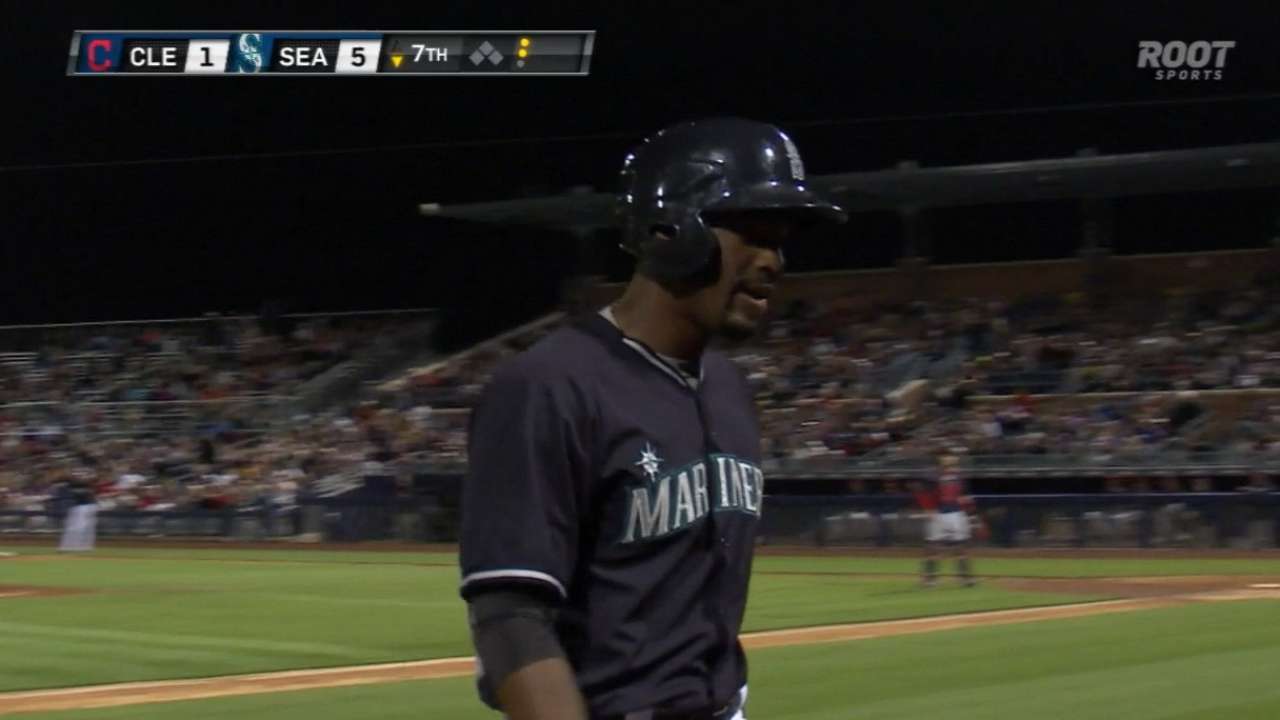 The Padres then took right-handed pitcher Josh Martin from the Indians with the eighth overall selection. In Round 2, San Diego selected right-handed pitcher Blake Smith from the White Sox.
Blash, 26, is coming off a season during which he hit a combined 32 home runs with a .271/.370/.576 slash line between Double-A and Triple-A, blasting 22 home runs in 56 games with Triple-A Tacoma. A right-handed hitter, Blash plays the corner outfield spots.
"Jabari is a guy who was regarded as one of the big power threats in the Draft five years ago," Preller said. "I think that power is playing out in games. We were looking to replace a little right-handed power. Hopefully he can provide that for us."
Martin was 8-1 with a 2.27 ERA for the Indians' Double-A affiliate in 2015. He had 80 strikeouts in 67 1/3 innings and allowed only 47 hits. Martin, who will turn 26 on Dec. 30, held opposing batters to a .192 batting average in 44 relief outings.
Smith, who turned 28 on Wednesday, was a former outfielder in the Dodgers' system. Logan White, the Padres' senior advisor to Preller, drafted Smith in 2009. Smith had a 2.89 ERA in three Minor League stops in 2015 with the White Sox. The righty has a big arm, striking out 64 in 53 innings.
Preller said Martin has an out-pitch breaking ball and Smith's performance over the last six weeks of the season impressed the Padres' scouts. And with the rising cost of what relievers are getting in free agency -- and the return in trades -- the team looked at this as an inexpensive way to add talent without much risk. Preller said the club will still pursue bullpen options this offseason.
So, can the Padres really keep all four players for the entire season?
"I think that would be a fun thing to see," Preller said. "It's not easy to do. We're not going to give out any scholarships. They've got to earn their way."
But it's clear the Padres like these players and would love it if they stuck on the roster in 2016.
"I think this continues with finding a way to add talent. With spots on the roster we cleared up, we looked at it as a chance to add four guys who can make the Major League club," Preller said. "I think at the end, they were four guys we liked. They'll come to Spring Training with a chance to compete."
Also on Thursday, the Padres lost 24-year-old right-handed pitcher Wilson Santos to the Giants in the Triple-A phase of the Rule 5 Draft. Santos had a 3.69 ERA in three Minor League stops in 2015.
Corey Brock is a reporter for MLB.com. Keep track of @FollowThePadres on Twitter and listen to his podcast. This story was not subject to the approval of Major League Baseball or its clubs.