Braves select lefty Rutckyj in Rule 5 Draft
Atlanta adds RHP Franco, loses LHP Lambson in Triple-A phase
ATLANTA -- Though the Rule 5 Draft primarily provides teams an opportunity to simply take a chance on Minor Leaguers who are seldom considered significant prospects, the Braves are hopeful they satisfied an immediate need via the acquisition of left-handed reliever Evan Rutckyj.
Atlanta selected Rutckyj with the third pick in the Major League phase of Thursday morning's Rule 5 Draft with the hope that he will prove himself in Spring Training and spend the upcoming season as the left-handed specialist it has been seeking.
"[Rutckyj] was a guy who checked a lot of boxes for us," Braves general manager John Coppolella said. "He's a cold-weather kid who is a late bloomer with a big body. He's got a really good fastball and a really good breaking ball. He's a guy [who] is going to get a shot with us."
Rutckyj posted a 2.63 ERA and recorded 82 strikeouts while issuing 21 walks in 61 2/3 combined innings at the Class A Advanced and Double-A levels for the Yankees this year. The 23-year-old southpaw from Windsor, Ontario, possesses a fastball that sits between 92-95 mph. Rutckyj struck out 41 percent of the left-handed batters he faced.
Every player taken in the MLB phase of the Rule 5 Draft must remain on the active big league roster for the entirety of the following season, or be offered back to their previous club for half of the $50,000 fee teams pay for each player selected via this process.
Rutckyj made just 17 appearances after he was promoted to the Double-A level in August. But despite his lack of experience at higher levels, the Braves were impressed enough by the lefty's potential to take a chance on his ability to remain a fixture in Atlanta's bullpen throughout the 2016 season.
"We'll see how he does, but these are the types of players that you can hold, because he can get lefties out," Coppolella said. "He's somebody we were really excited to add to our organization."
At some point during Spring Training, the Braves will have to decide whether they want to keep both Rutckyj and Daniel Winkler, a right-handed reliever they took in last year's Rule 5 Draft with the knowledge he would miss most of the 2015 season while recovering from Tommy John surgery.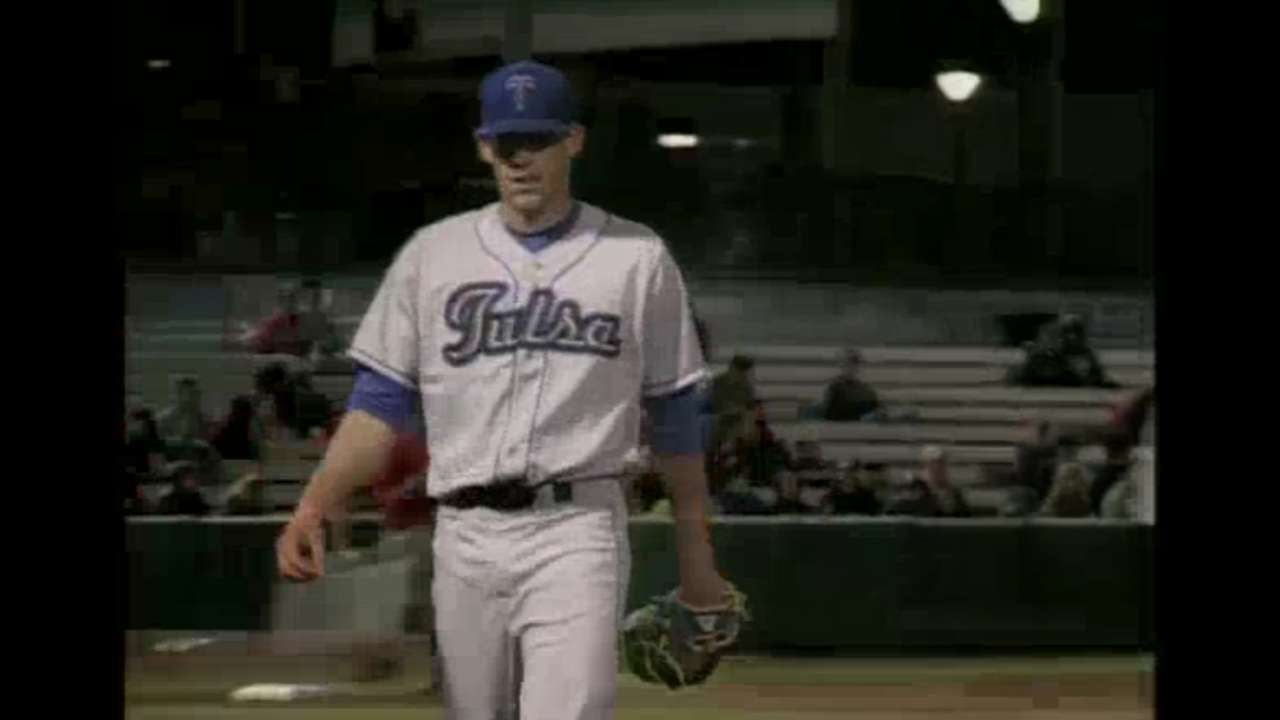 Winkler compiled approximately three weeks' worth of service time after he joined Atlanta's bullpen during September. Because he was drafted while recovering from an injury that sidelined him for most of the year, Winkler would be required to spend 90 days on the active roster or be offered back to the Rockies. With the service time accrued this year, the Braves would have to carry him through most of the first two months of the upcoming season.
But with the bullpen depth Atlanta has acquired over the past year, it can comfortably look at the possibility of having to offer either Rutckyj or Winkler back to their previous team.
"We've said we're going to be better in 2016, and we will," Coppolella said. "Whoever gives us the best chance to win, we'll keep. Just because we have another Rule 5 pitcher doesn't matter. Whoever proves to be the 25 best guys we have, we'll keep to begin the season."
In the Triple-A phase of the Rule 5 Draft, the Braves selected right-hander Enderson Franco from the Marlins and lost left-handed pitcher Mitch Lambson to the Brewers.
Mark Bowman is a reporter for MLB.com. This story was not subject to the approval of Major League Baseball or its clubs.