Davis question looms as O's exit Meetings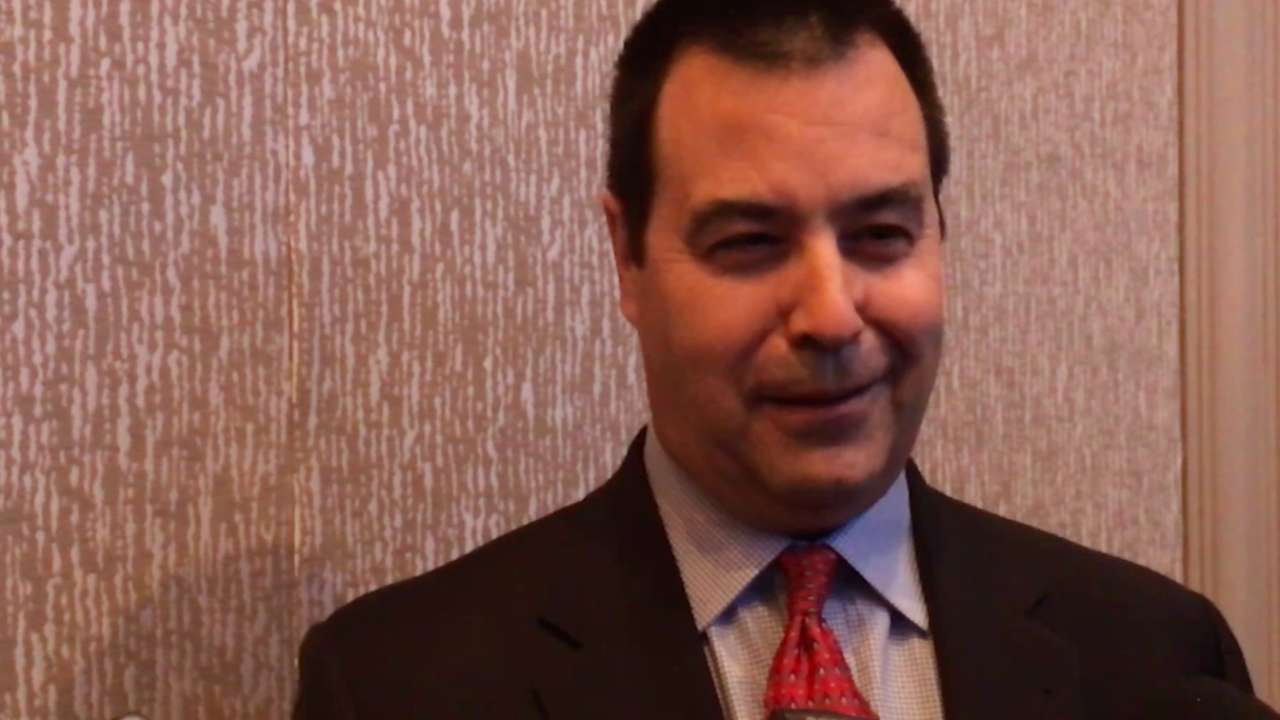 NASHVILLE, Tenn. -- The Orioles' stance on re-signing free agent Chris Davis did not change during the four days at the Winter Meetings, though it's becoming increasingly evident Baltimore is running out of patience.
The O's seven-year proposal, reportedly in the $150 million range, was offered to Davis' agent Scott Boras earlier in the offseason, and -- despite contrary reports -- a Major League source said that the club has not changed its offer. Executive vice president of baseball operations Dan Duquette declined to comment on the matter, just noting that there are a "lot of rumors out there," and saying the Orioles are closer to shaping their 2016 team now than when they landed in Nashville on Sunday.
"[There's a] lot of interest," Duquette said of the Davis negotiations, "but now is the time of the year to buckle down and for people to make choices, what they are going to do with their teams and for players to choose what team they are going to play for.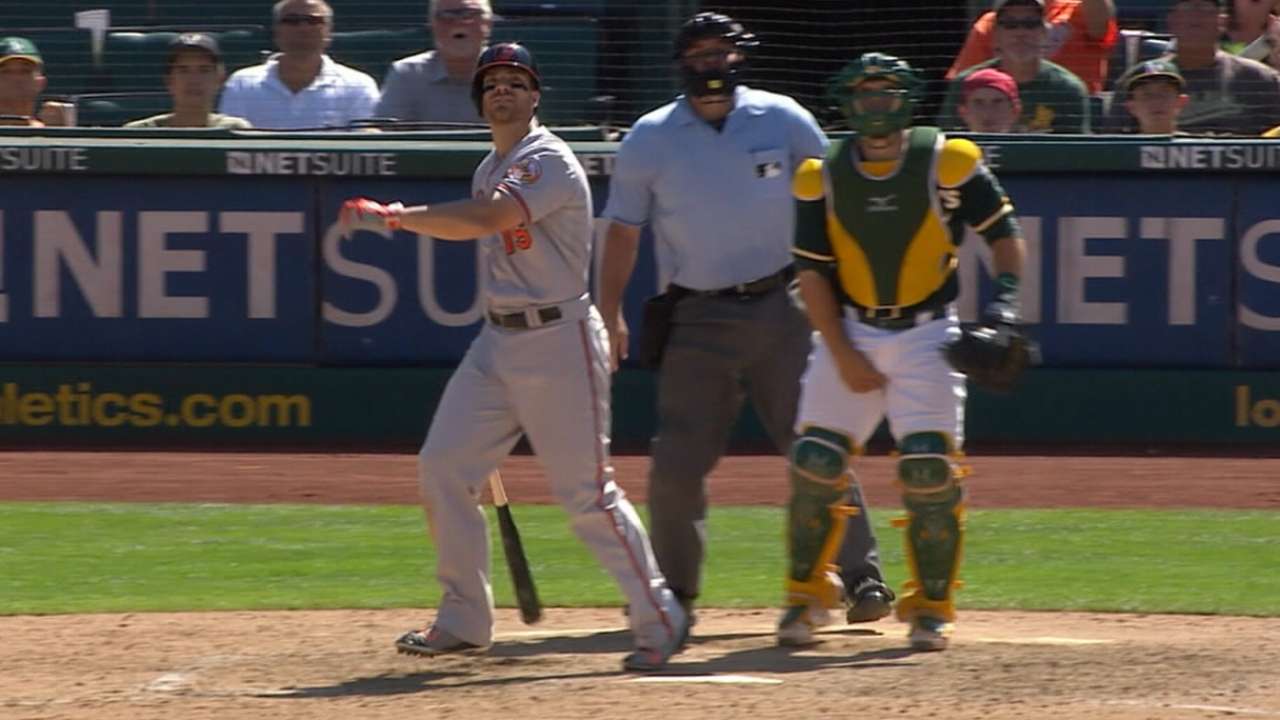 "Sometimes you need patience and sometimes you've got to move. We're moving on the things we can move on. I can see our team being pretty good next year."
The Orioles made some other free-agent offers while at the Meetings and engaged in a few trade discussions, both of which Duquette hopes leads to some moves later in the week or early next week. They're looking to add a starting pitcher and outfield help, with an emphasis on acquiring a left-handed hitter.
"I believe we are making a little progress here on figuring out how we are going to put our team together this year," Duquette said.
Deals done
The O's reached an agreement with right-hander Darren O'Day, who underwent a physical earlier this week, and that four-year contract should be made official soon.
Rule 5 Draft activity
The Orioles selected outfielder Joey Rickard from the Tampa Bay Rays in the Major League portion of Thursday's Rule 5 Draft.
Rickard, 24, is a former ninth-round pick out of Arizona who was on the Rays' Triple-A Durham roster. Listed as a center fielder, Rickard is a right-handed hitter who posted a .321/.427/.447 line across three teams in 2015. With Durham, Rickard batted .360 with six doubles, two triples and 11 RBIs in 29 games.
Goals accomplished
The O's added a huge team leader and valuable setup man in O'Day, then added outfield depth in Rickard.
Unfinished business
There's no question that the Davis decision looms large. But as Duquette said several times in Nashville, they can't afford to wait on him and let other left-handed hitters go. Upgrading the rotation also remains a priority, particularly acquiring a left-hander to add some balance.
GM's bottom line
"Who are we competing against [for Chris Davis]?," Duquette said Wednesday night, reiterating that the market for the slugger is unclear. "We've made a really aggressive offer to sign this player and still field a competitive team. That's really the issue. How much resources are you going to put towards one part of your team? Everyone needs power, everyone needs guys to get on-base [guys], everyone needs good defenders, good starting, middle relief, a good bullpen. That's really what the issue is. We want to provide affordable entertainment for families to come out and enjoy Camden Yards. So, we are going to try to find a sweet spot, where we can put as much as we can towards the payroll and towards having a competitive team."
Brittany Ghiroli is a reporter for MLB.com. Read her blog, Britt's Bird Watch, follow her on Facebook and Twitter @britt_ghiroli, and listen to her podcast. This story was not subject to the approval of Major League Baseball or its clubs.