Heyward nearing decision as finalists emerge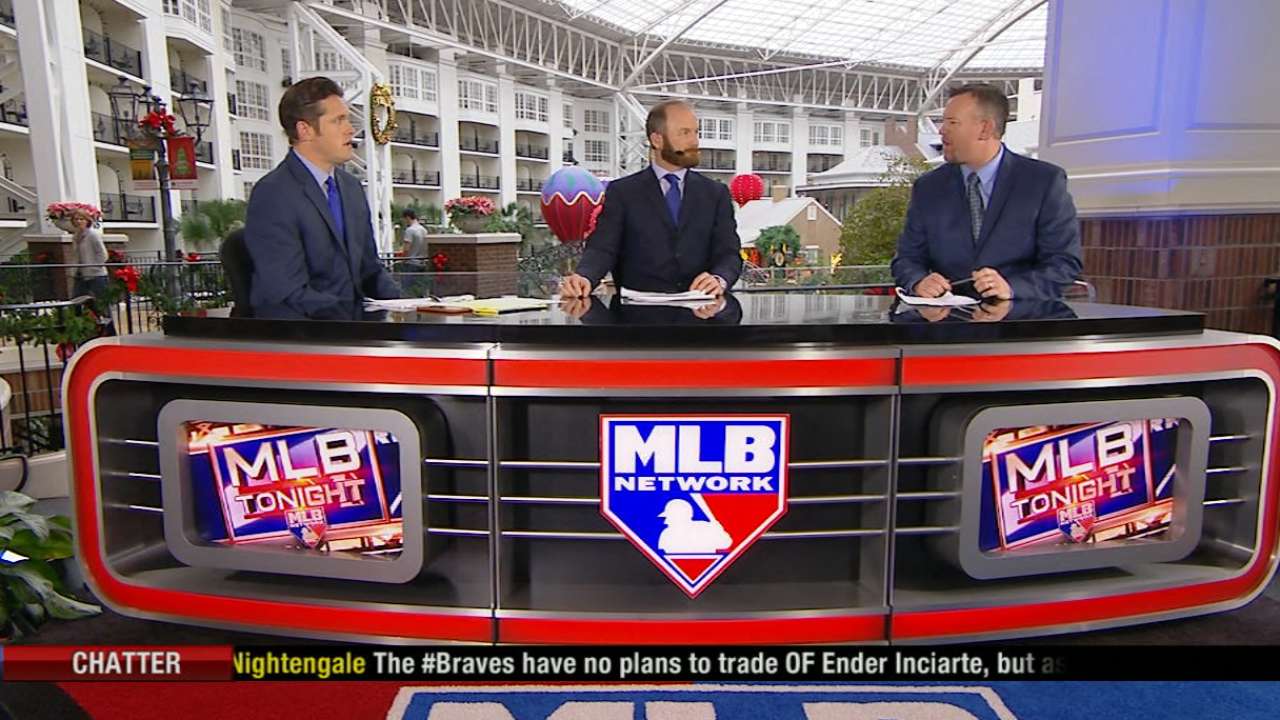 Outfielder Jason Heyward, one of the most sought-after remaining free agents on the market, could decide shortly which team he will sign with for 2016, according to multiple reports.
FOXSports.com reported Thursday morning that "talks [are] progressing" and the Cardinals and Cubs were among the finalists, later adding the Angels to the list. The Nationals then emerged as a new entrant; Heyward could play center field in Washington after Denard Span was allowed to leave via free agency.
Meanwhile, Alex Pavlovic of CSN Bay Area tweeted that the Giants were interested but never reached the point of making an offer.
Heyward could become a more serious option for San Francisco if other suitors fall short of fulfilling his requested contractual terms.
"I don't want to dismiss Heyward," Giants GM Bobby Evans told reporters.
Nevertheless, Pavlovic added in his tweet that the sense "is he comes off the board today, or very soon."
Giants touched base with Heyward but never got to point of making offer. Sense around here is he comes off the board today, or very soon.

— Alex Pavlovic (@AlexPavlovic) December 10, 2015
Heyward has also been linked this week to the Angels. The 26-year-old, a Gold Glove Award winner in each of the past two seasons (one with Atlanta and one with St. Louis), hit .293 with 13 home runs and 60 RBIs for the Cards in 2015.
"We all wish we could be free agents at age 26," Evans said.
Joey Nowak is a reporter for MLB.com. Follow him on Twitter at @joeynowak. This story was not subject to the approval of Major League Baseball or its clubs.