With Niese, Bucs solve one of biggest problems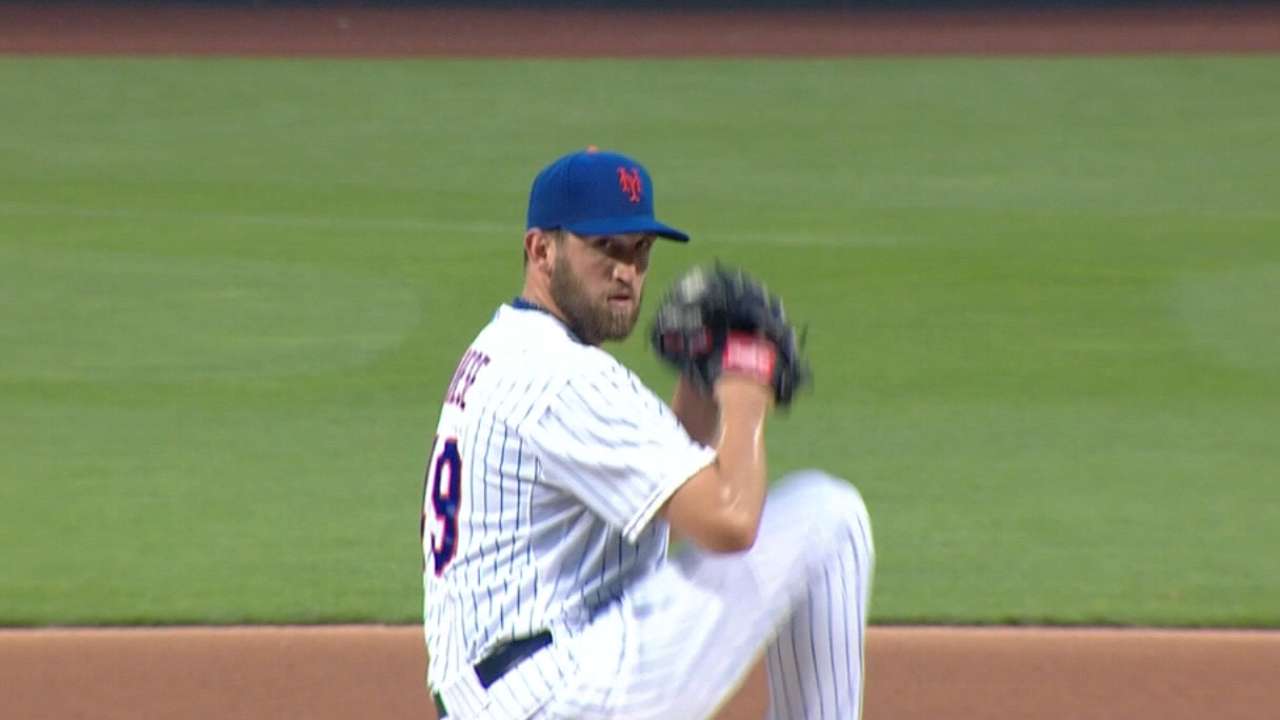 NASHVILLE, Tenn. -- The transaction will almost certainly be remembered in Pittsburgh as the Neil Walker Trade, the move that sent a hometown hero to the big city. But not to be ignored on the other end of the deal is left-hander Jon Niese, the solution to one of the Pirates' biggest problems this offseason.
The Pirates picked up Niese from the Mets on Wednesday in exchange for Walker, their homegrown second baseman. Acquiring the 29-year-old lefty allowed the Pirates to cross off what manager Clint Hurdle called the top item on their offseason to-do list, filling the void in their rotation left by the retirement of A.J. Burnett and departure of J.A. Happ.
Niese should fit into the rotation behind Gerrit Cole and Francisco Liriano and ahead of Charlie Morton and Jeff Locke, providing an experienced arm for their starting staff.
Will that be the rotation come Opening Day?
"We'll never say we're set. It comes back to, how do we continue to get better?" general manager Neal Huntington said on Wednesday night. "If nothing comes about, it's because we felt like this was our best club. If other changes come about, it's because we felt that they were the best thing to do for the club and the organization."
The Pirates have been interested in Niese for years, all the way back to his time in Double-A. Huntington said the front office kept an eye on him during his time with the Mets, for whom he put together a 59-59 record and 3.86 ERA while averaging 171 innings per year since 2010.
The Pirates have been successful in turning around starters, getting Burnett, Liriano, Edinson Volquez and Happ back on track under the tutelage of pitching coach Ray Searage. They think they can help Niese improve, too.
"An unbelievable organization. I didn't enjoy facing the Pirates, I know that," Niese said. "I think above all, more than anything, I'll appreciate ... the way they play defense. I'm definitely looking forward to that and just looking forward to getting to know all the guys."
Niese will make $9 million next year as part of a five-year deal he signed in 2012, a deal that includes club options for '17 and '18 at $10 million and $11 million, respectively. The options have buyouts worth $500,000 each year, giving him $10 million guaranteed remaining on his deal.
The Pirates had been looking for a starter to replace Burnett and Happ and cast a wide net. They were reportedly linked to everyone from reclamation projects to second-tier free agents, such as Scott Kazmir.
But they have filled that hole with Niese, who went 9-10 with a 4.13 ERA in 33 appearances, including 29 starts, last season. Niese fits the Pirates' ideal profile in at least one regard, his ability to induce ground balls -- he has a career 50 percent ground-ball rate.
"I take pride in it, take pride in pounding the bottom of the zone, mixing in the sinker and cutter, trying to keep hitters off balance that way," he said. "I think if I pound the zone and elevate when I want to, I can get ground balls that way."
Much like Walker grew up with the Pirates, Niese has never known an organization other than the Mets. New York drafted him in 2005, and Niese remained with the club all the way through its resurgence last season, pitching all the way into the World Series.
"The organization is definitely heading in the right direction, obviously with the results from last year. It's the business part of the game," Niese said. "I've got to move on. Now I'm going to meet new guys and help a new team win."
Adam Berry is a reporter for MLB.com. Follow him on Twitter at @adamdberry. This story was not subject to the approval of Major League Baseball or its clubs.